SALT LAKE CITY — With months and months of downtime — more than has been felt on college athletic campuses in the spring since World War II — the big question rears its head several times every day.
It's debated both in public and private, perhaps now more than ever, on the internet and in sports talk radio.
When will the college football season be played? Or will it, at all?
The short answer, of course, is nobody knows.
But "nobody knows" doesn't fill radio space, or column inches, or help drive the conversation forward.
So here's an attempt to wrestle with the question, one that seems so trivial when compared with more than 2.09 million confirmed cases worldwide of COVID-19, including 640,000 in the United States and 2,500-plus in Utah. But it's a question many have, and the ultimate driver of the multimillion dollar industry of college football, one that propels collegiate athletics and much of universities' operating budgets forward.
"We recognize that there are a lot more serious things going on out there," Utah athletic director Mark Harlan told ESPN 700 radio Wednesday afternoon. "But we're trying to be ready for whatever may come."
For Harlan, the question should be answered based on science — and sport science requires at least seven weeks of preparation before a season should begin.
"The general assumption is before you put a young man in the physicality of a camp, they need those seven weeks to get ready," Harlan said. "Anyone expecting them to be ready in 3-4 weeks is just not looking at science."
That doesn't mean you can't work around the numbers a little bit. Contingency plans are always in place, though Harlan admits until conference commissioners and college football administrators are told otherwise, they should prepare for the currently scheduled season opener — like Utah's Sept. 3 home kickoff against rival BYU. But the optimal number to help reduce stress and injuries, of which the human body can only take so much during a 12-game regular season, is seven.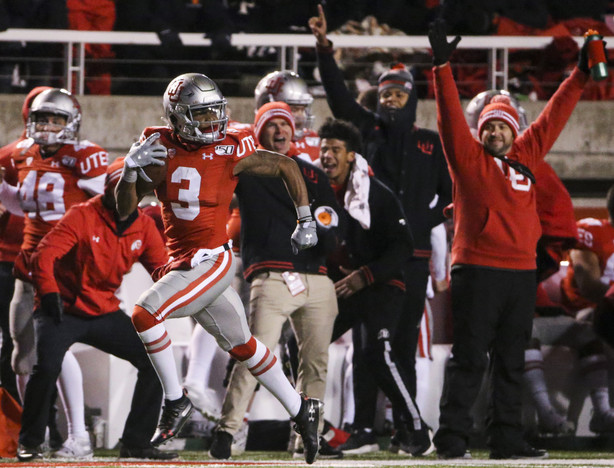 "Nothing would be worse than trying to do this too fast and having a bunch of young people get injured," Harlan added.
Harlan said universities should have a clearer picture by "mid-June" what the extent of the coronavirus' impact on sports will be this fall, or they may need to consider some sort of alteration to the schedule.
Utah State head football coach Gary Andersen set a similar timeline, urging the NCAA and its member schools to have a plan for return to campus in place by June 1 — or risk altering the season, even cutting back as many as three or four games in 2020.
Again, player safety must be top of mind, Andersen said in an April 7 interview on campus.
"We have to keep the kids at the forefront," Andersen said. "We've lost money and revenue, and those things are important. But they aren't as important as allowing kids to be safe, to allow them to prepare, and to play to the best of their abilities.
"If we don't do that, it will be very sad."
Listen to "Mark Harlan on 'super seniors', potential sports return + more" on Spreaker.
College athletics lost close to $375 million when the NCAA men's basketball tournament was canceled in March, and more when spring competitions were shut down. That's just over half of what they could lose out on if the $670 million major bowl scene isn't played out.
None of that is as important as player safety, Andersen acknowledged, being very clear in stating he was speaking for himself and from his own experience.
Of course, Andersen won't be the one making a final decision on the 2020 season. Neither will Harlan, though he and his athletic director colleagues around the country will probably have some sort of voice in the forum.
In a college football world that lacks a commissioner or true head (not even NCAA President Mark Emmert controls the biggest sport in his organization), the decision may come down to conference commissioners — at least, to a point.
But these commissioners argue that "football" is only half of the equation. The more important element of the sport is "college," and that was the center of conversations that conference commissioners had during a recent teleconference call with Vice President Mike Pence.
"We made the point we were concerned and wanted to get back to having kids attending college and opening up our colleges and universities," Big 12 commissioner Bob Bowlsby told the Associated Press. "That until that happened, we weren't going to be having any sports."
Added American Athletic Conference commissioner Mike Aresco: "We were able to talk about the differences between us and professional sports."
Again, college football doesn't have a commissioner. The NCAA stresses the "student" portion of "student-athlete" regularly, and that emphasis will be tested during the duration of the pandemic.
How can unpaid college athletes be forced to report to campus when university presidents, chancellors and administrators don't deem that same campus safe enough to allow regular students in classrooms? The logic doesn't add up.
For that matter, neither does regulating a sport that spans states, time zones and regions of the country where the virus' impact is as different as the dialect or local cuisine. A standardized return-to-play model would ideally be adopted across college football, which is why conference commissioners meet regularly via video chat to discuss the matters together.
"If governors have different policies, you're going to have some issues," Aresco said. "If California isn't allowing football and Ohio is, that's going to be an issue for what is obviously a national enterprise."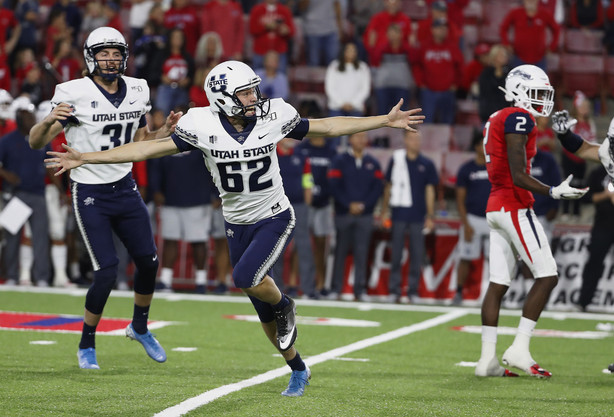 Of course, on a national level, the prospects of a return to play any time soon seem unlikely. Dr. Anthony Fauci, the nation's top infectious disease expert, has said it's unlikely any sporting events can happen this summer, especially with large crowds in attendance, which could easily trickle into August and September.
Los Angeles Mayor Eric Garcetti recently told CNN that he doesn't believe sports with large crowds will be played in his city until 2021. L.A. is the second-largest city in the country and home to Pac-12 football programs USC and UCLA, as well as dozens of other sports, both professional and collegiate, all waiting on the "green light" from public health professionals that may or may not come.
"People have to think about it this way: It's not a mayor bringing bad news," Garcetti said. "It's a difficult decision to make."
College football's return won't be made by players, coaches, athletic directors or fans. It will be made by state and government officials, public health professionals, and those studying the path of a previously unknown disease as it makes its way across states, countries and continents.
That's why, if the season is played at all, delays, postponements and even individual game cancelations are possible.
But again, nobody really knows. Everyone just knows a decision has to be made together.
"What is clear to me is there will be alignment on that. But the biggest challenge is how you handle that from a regional or national perspective," Harlan said. "Utah may have a clear path, but we may have a competitor who doesn't. The games that could be played here may not be able to happen in other places. That's what could cause the date to be moved back."
Contributing: Associated Press
×
Related Links
Related Stories