SALT LAKE CITY — Some college athletes who had their seasons cut short by the coronavirus pandemic officially got some good news Monday afternoon.
The NCAA's coordinating council voted to allow Division I schools to provide spring-sport athletes an extra season of eligibility and "an extension of their eligibility period" beginning with the 2020-21 season, the association announced in a news release.
What that looks like could vary demonstrably from school to school, though. The NCAA will allow universities to "adjust financial aid rules to allow teams to carry more members on scholarship," helping to account for next year's incoming class of freshmen as well as seniors who want to stick around for a second crack at their final season of college ball.
"The council's decision gives individual schools the flexibility to make decisions at a campus level," said council chair M. Grace Calhoun, who is also the athletics director at Penn. "The board of governors encouraged conferences and schools to take action in the best interest of student-athletes and their communities, and now schools have the opportunity to do that."
In baseball, that means an increased roster limit for any student-athlete impacted by the COVID-19 pandemic. College baseball is the only spring sport with roster limits in the NCAA.
Student-athletes in winter sports will not have the same eligibility relief. For seniors in men's and women's basketball, wrestling, gymnastics and other winter sports, their careers are over because applicable student-athletes had already exhausted most or all of their remaining eligibility, the association added.
The decision affects 228 seniors across 11 sports at Utah's seven Division I institutions across the state (including Dixie State, which is currently transitioning from Division II and will formally join the Western Athletic Conference in July).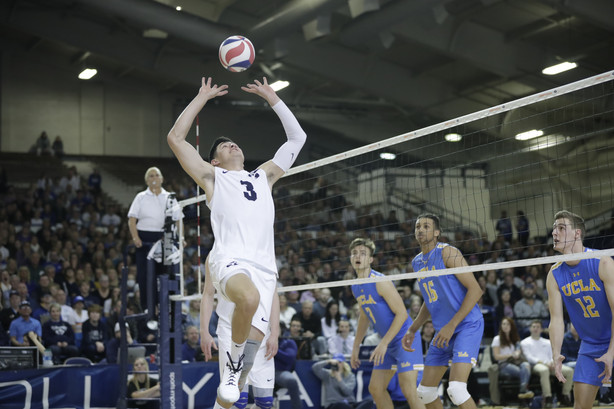 More than 100 of those student-athletes participate in men's and women's track and field, but the list also includes 26 baseball players and 28 softball players, among others.
Many have already said they will return to school if granted another season of eligibility.
"If the NCAA gives us the go-ahead, I think it will be hard for me to say no to BYU, to the fans, and to how much I've been accepted into the BYU family," said setter Wil Stanley of the top-ranked men's volleyball team. "It's tough to leave, when you know you have to leave. You never really want to go."
His five senior teammates mostly agree, including outside hitter Zach Eschenberg.
"I will be in school, and I was planning on being at BYU another year to finish school," Eschenberg told KSL.com. "If I have the option to play during that last year, I will definitely take it."
Some athletes won't renew their eligibility for another year. BYU golfer Peter Kuest, the senior who was ranked No. 1 nationally in his sport in the fall, told BYUtv he will not seek the eligibility waiver.
"I wanted to turn pro after four years, and that's still the game plan," said Kuest, who hopes to report to Q school in Canada in May. "I feel like I'm ready to go, and ready to start trying to make some money somewhere. College golf is great, but I'm ready to get after it."
Division I and III schools ruled a week prior to award an additional season of eligibility to all spring sport athletes.
The decision comes during a financial shortfall across the NCAA. The organization recently reported that it would distribute just $225 million across its Division I schools, a number that was originally closer to $600 million. This comes as universities also grapple with the uncertainty around future enrollment, season ticket sales and other economic factors surrounding the near-total shutdown of college campuses in the wake of the COVID-19 pandemic.
Giving an additional season of eligibility to spring-sport athletes would cost public schools between $500,000 and $900,000, according to an analysis by USA Today Sports. In smaller conferences, specifically the ones participating in the Football Championship Subdivision in football, the costs could still swell as high as $400,000, according to the report.
And that's just a start, assuming colleges don't have to hire new coaches, athletic personnel or support staff to help accommodate the extra student-athletes.
"Financially, we're all trying to figure out what this all looks like," Sun Belt commissioner Karl Gill told The Athletic last week. "There will be some hard decisions that we'll have to make."
Added MAC commissioner Jon Steinbrecher in the same story: "It'd be a lot of money to commit when everyone's taking incredible hits."
×
Related Stories