PROVO —The Doyle family home in Provo features a unique centerpiece on the dining room wall: a large hooked rug, depicting a 14-year-old Joseph Smith praying in the Sacred Grove, just before his First Vision.
Jennifer Doyle made it by hand.
"I was feeling like I needed to do something with my craft that was meaningful. And that was the thought that came to my head," she said.
She hand-dyed the fabric, cut it into strips, and pulled each strip through the holes in the canvas.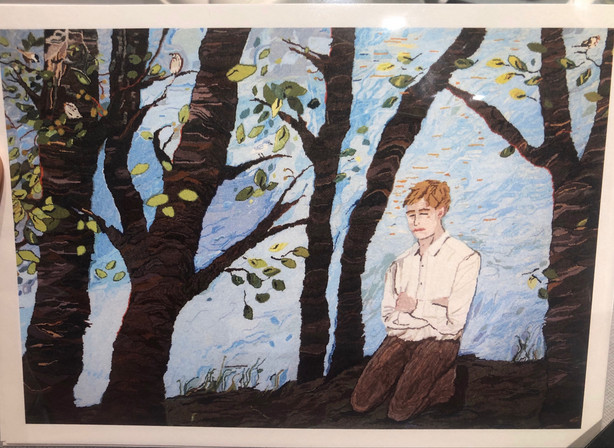 "My kids saw me dragging the large heavy project around the house for 5 years. They saw me carrying it around. I worked on it while they practiced piano or ate breakfast or watched a movie. It was part of our life, and gave me the opportunity to say how important it was for me," said Doyle.
She's one of many artists inspired by the life of Joseph Smith to turn her faith into a work of art. Doyle says it strengthened her faith.
Anthony Sweat's painting called "The First Visions," so called because he used parts of all nine accounts of the First Vision to create it, features prominently at the BYU Harold B. Lee Library.
The painting shows a column of yellow fire coming down, instead of a soft white light usually seen in other depictions.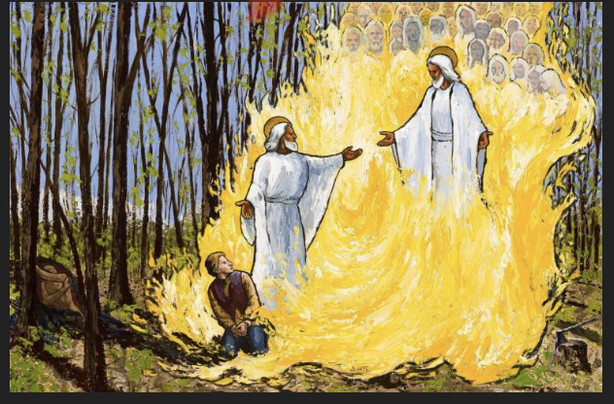 "Multiple accounts use that word, fire. So I wanted in my image to depict more yellow old testament type of fire. Orson Pratt says Joseph thought the whole grove would be consumed," said Sweat.
There have been many paintings, drawings, sculptures and even stained glass windows done of the First Vision. Sweat believes creating art inspired by faith helps people connect with the place where the restoration began, especially when they can't go to the historic site themselves.
---
KSL NewsRadio's Mary Richards will have much more on the First Vision Bicentennial from upstate New York in our special coverage during General Conference on KSL NewsRadio.
×