SANDY — Craig Harrington may be entering his first season as head coach of Utah Royals FC, but he has plenty of experience.
Most of it — whether in tenure with the Chicago Red Stars in the National Women's Soccer League, the LA Galaxy academy setup, or the Turks and Caicos men's national team — has seen him develop internationally renowned athletes across the country.
Each one of those athletes had a goal — an ultimate prize, a light to push them through long, hard, grueling days of training. That light was the Olympic Games.
Now, for a few of those athletes, that light is gone — or, at least, postponed.
When the International Olympic Committee announced this week its decision to postpone the Tokyo Summer Games in light of the COVID-19 pandemic that is sweeping the globe, it sent shockwaves around the world.
Most people understand the reasoning. The coronavirus has brought sports to a standstill, and while resuming training is far down on the list of items to help world citizens resume a sense of normalcy, it has been on the minds of several athletes.
The NWSL has suspended all operations, including training, through at least Sunday, April 5, and has pushed back the start of its season indefinitely from the originally set date of April 18. All league transactions have been put on hold — the Royals barely had time to finish terms on a deal with French international Aminata Diallo on a loan from Paris St. Germain — and coaches, general managers and league officials meet via conference call three times per week to discuss the latest updates while players are kept inside and left to train on their own or in small groups of two or three roommates.
So naturally, the first emotions upon suspending an event as grand on a worldwide scale as the Olympics was disappointment. But it was disappointment with a caveat.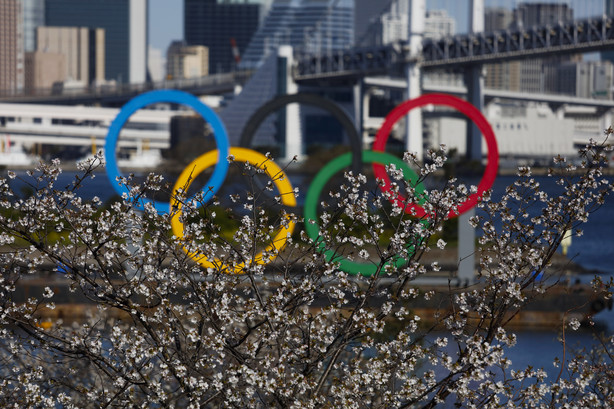 "I was devastated when I heard the news," Harrington said. "It made sense, from a human point of view. But you've got so many athletes who worked so hard over the past four years to get to the top of their game."
Several Olympic athletes call Utah home. At least four of those athletes — Kelley O'Hara and Christen Press from the United States, and Canadian internationals Desiree Scott and Diana Matheson — will play for Harrington this upcoming NWSL season.
Both those countries' respective Olympic Committees had previously suggested to the IOC that the games be postponed for health, safety and out of a need for additional time to pursue training (and even qualification, in some parts of the world) prior to the Games, which were originally scheduled to tip off July 24.
It's not necessarily a position they would have preferred to take; it's just one that was the best option.
Canadian national soccer team player @dmatheson8 is disappointed, of course, but PROUD of the @TeamCanada decision to NOT attend a July 24th Olympics in Tokyo.

Watch now for her full comment to @RosieBarton 👇 pic.twitter.com/fWDXiZFjw4

— CBC Olympics (@CBCOlympics) March 23, 2020
"We're feeling really proud to be a part of Team Canada and the Canadian Olympic Committee that was one of the first countries to step forward and take a stand," Matheson said in an interview with the CBC. "We're proud but also disappointed at the moment."
Matheson is mostly disappointed that many Canadian civilians — like others across the world — haven't taken seriously the precautions and recommendations of the World Health Organization and others to help stem the spread of the virus.
Almost every day she is reminded of that, as she leaves her home gym to run through town and passes a park with 20, 30 or 40 children playing soccer.
"Team Canada has taken the step forward to lead and do the right thing — work out at home, work out in your dens, go on solo runs," Matheson said. "But please, stop playing soccer in the park with 20 people. I'm not playing, and you shouldn't be either."
The silver lining for the NWSL, of sorts, is that Harrington won't have to reconfigure his lineup during the Olympics this summer.
But what the Summer Games mean to the sport, to the world and to the soccer community — especially at a time when the world will need sports to recover from the pandemic — leaves the lining dim.
"I'm delighted all the players will be here this season, but I'd almost rather wish they weren't," Harrington said. "That would mean that we are in the midst of our preseason, and everyone else is preparing for a great Olympic Games.
"Hopefully in 2021 the players that are in form right now will get the opportunity to represent their country."
×
Related Stories