PROVO — While universities with on-campus housing are accommodating students wanting to leave in the wake of the COVID-19 pandemic forcing classes to online only, those who live in off-campus rentals are at the mercy of their landlords when it comes to ending a lease early.
But a first-year law student at BYU is hoping the university's contract with landlords for approved off-campus housing can leverage some relief for students who want to go home and not continue to pay rent on an empty apartment.
Julie Brooks started a petition on Change.org last week imploring BYU to help students be allowed to cancel their off-campus housing contracts in order to navigate the COVID-19 pandemic. It has amassed 15,459 signatures by Monday morning, and the number is rapidly climbing.
"I had zero hopes for this at all. There was just no way that I was going to win at this. It was mostly just me venting out anger," Brooks said.
Landlords, worried by the financial loss of releasing students from contracts, have concerns with the move.
Keeping students safe from COVID-19
Things are simpler for students who live on campus.
The University of Utah is encouraging students to go home if possible, "in order to support social distancing and the safety and well-being of everyone," according to its housing website.
Students who cancel their on-campus housing contract can do so without penalty and will receive a refund for the remaining days in the semester. Utah State and BYU are also allowing students out of their contracts.
Brooks says the challenges of coronavirus impose a safety risk for students who are sharing apartments, and that a clause in a section of her BYU off-campus housing contract says students can terminate their contract if they leave "school due to a verified unforeseeable and unexpected catastrophic loss or serious illness."
BYU requires all single undergraduate students to live in approved housing unless they complete a waiver and receive approval from the Off-Campus Housing Office, meaning most students' contracts include the same wording.
The housing office emailed landlords, owners and property managers on March 14 to provide information "letting them know that the university has encouraged students to leave, recognizing the university does not have the authority to mandate students be released from legally binding contracts, and that in the event of a COVID-19 outbreak landlords would be required to follow health department guidelines for providing a safe space for students to either be isolated or quarantined," BYU spokeswoman Carri Jenkins said in a statement.
Landlords were told if they don't provide for students' "health and safety" by following the guidelines, they could be in violation of their agreement with the university, Jenkins said.
Brooks initially received a response that she could terminate her lease in 120 days, but when she said the contract says it can be done immediately, her apartment's manager — Legend Real Estate — told her the clause doesn't apply in this situation.
Frustrated and realizing she couldn't be the only one trying to cancel their contract, Brooks created the petition.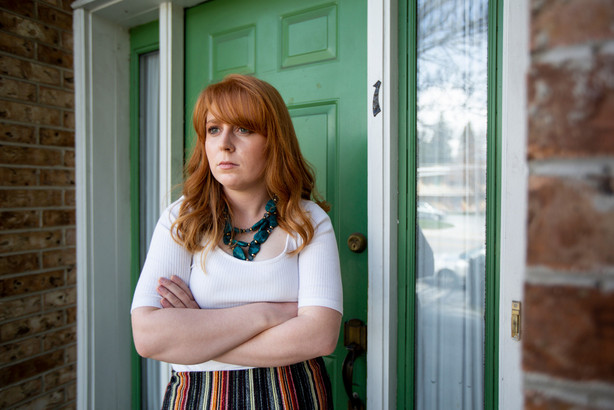 Within the first 24 hours it had amassed at least 6,000 signatures.
"Reading a lot of the comments on my petition and on Facebook, I saw that a lot of people were struggling so much more than I was," Brooks said. "There were so many people saying 'I lost my job and can't pay my rent' or 'I'm home right now and I'm paying all of this money and this is ridiculous.'"
Other students with compromised immune systems expressed fears about living far from home with countless individuals living on the same floor and in close quarters, she said.
BYU/UVU Student Housing, a Facebook page for students looking for housing, has seen a surge in postings as students scramble to sell their contracts. Last March the page had 776 contracts posted, compared to 1,575 as of Friday, said Kristy McClintick, co-owner of the real estate service aimed at students called Student Housing Contracts.
Property managers say it's a case-by-case decision
Suzanne Metler, Legend Real Estate office manager, said property owners make the decisions on a case-by-case basis whether to release students under the clause Brooks cited.
"All those decisions forever have been referred directly to the owner unless they are specifically covered in the contract like the termination clause due to internship — that's pretty obvious for us to determine," she explained. "This one is a little more difficult because how do you interpret it? We want our owners to be able to decide what happens on their properties."
Metler said Legend Real Estate has contacted the owner of Brooks' housing and are trying to work something out, ultimately though, he gets the final decision as the property owner.
She expressed frustrations that Brooks had already tried to terminate her contract in February under a different clause because she had received an internship, but the office never heard back from her when they asked for the verifying documents.
Brooks said she didn't send the documents because her internship was canceled.
Of Legend Real Estate's 900 tenants, about 700 live in BYU-contracted housing, Metler said.
There are a variety of factors that landlords need to consider, she said, citing the possibility that BYU could go back to regular classes spring and summer terms.
"Quite frankly everybody is going to take a hit financially from this disaster anyways. It's a pretty level playing ground right now for everybody at this point," she said. "The tenants are suffering, the people who own stuff are suffering — everyone's going to have a problem."
Brooks contends landlords are better equipped to take the potential loss than students.
Kristine Babb, property manager of 270 tenants at Alta Apartments, said she understands where students are coming from, but that the issue is again, complicated.
---
Quite frankly everybody is going to take a hit financially from this disaster anyways. It's a pretty level playing ground right now for everybody at this point. The tenants are suffering, the people who own stuff are suffering — everyone's going to have a problem.
–Suzanne Mettler, Legend Real Estate office manager
---
She recalled being a bit scared at first because she thought many students were going to want to cancel their contracts and leave, but after sending out an email last week to get a feel for their tenants' plans, she found that there were only a handful that wanted out.
Babb said they've worked with those individuals who need to cancel their contracts, though the tenants would lose their deposit and were asked if they could pay for April, so management could "soak up the rest" — about three months.
"We don't really know at this point. Some might pay April rent, some of them won't — we had a lot that are staying and a lot who said they are going for just a few weeks because they were hoping they'd be able to come back," she said.
"We still have to have our management there, we still have to have our maintenance there," she said. "We told them we'd do our part and we are trying to help those who need it, so we are actually willing to let people out of a contract if they need it."
BYU graduate student Jorden Jackson intends to stick with her contract but is disappointed that landlords are cutting "services in the name of social distancing."
"I got an email from my management company informing me that they are cutting back on services and amenities for social distancing, which I support, but I still have to pay full price rent," she said. "BYU is helping the students in on-campus housing. ... I'm disappointed that the off-campus housing office isn't helping us more."
×
Photos