SALT LAKE CITY — Spring is coming, and with that comes the risk of flooding.
In the spring, the Wasatch Front typically receives the most rainfall of any season and Utah's snowpack melts into the state's creeks and rivers. That's why the National Weather Service and Utah emergency management officials are trying to educate Utahns about the risks of flooding so they can prepare before it's too late.
Monday marked the beginning of Flood Safety Awareness Week in Utah, where officials inform residents of the state's flood risks. That's a struggle because only about 10% of the state is mapped for flood risk.
"I just want people to realize they may have a risk they don't know about," said Kathy Holder, floodplain manager for the Utah Division of Emergency Management.
In addition to home flooding, officials are using the opportunity to advise those heading to recreate in Utah's waterways this spring to use caution before jumping in the water, which is typically flowing at high levels during springtime.
Spring in Utah
Weather records for the Wasatch Front and northern Utah are mostly represented through NWS's tracking in Salt Lake City. The records show how important spring is for the region's precipitation totals.
Per the average from 1981 through 2010, Salt Lake City receives 5.73 inches of precipitation during meteorological spring, which spans from March 1 through May 31. That's 37% more precipitation than any other season for the city; spring precipitation accounts for more than one-third of the yearly average.
The NWS's Climate Prediction Center forecasts a high probability for above-average temperatures in Utah this spring with a probability of average precipitation, which could mean rainfall happens at the same time the snow melts in the mountains. Even if that's not the case, Brian McInerney, a hydrologist for the National Weather Service, warns swift-flowing waterways are the norm during spring anyway.
"What we're going to see after (snow accumulation stops) is streams and rivers are going to swell," McInerney said. "We might not hit flood stage in a lot of these, but we're going to have very high volumes of water."
Preparing for the possibility of flooding
Holder said anyone living near or downstream of a recent burn scar should look into flood insurance. While there's normally a 30-day wait for flood insurance to kick in; that can be waived after a new fire.
"It happens at the time of adjustment with the flood insurance policy if that meets the requirements for that," she said.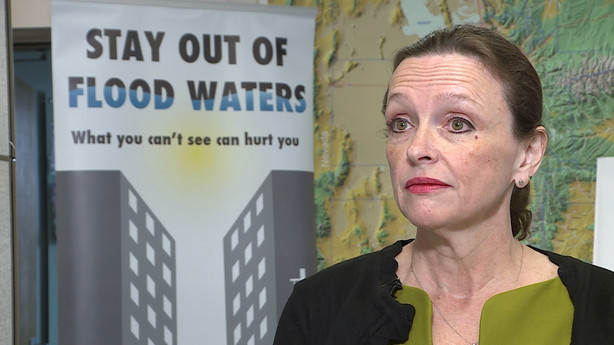 Here are a few notes the Utah Division of Emergency Management has about flooding in Utah:
One inch of water in a home can cause roughly $26,000 in damage costs when taking into account personal possessions, carpet, drywall and insulation.
You don't need to be in a floodplain to be at risk. More than 70% of flooding in Utah has been outside of flood hazard areas, officials say. Holder added that only about 10% of the state is mapped for risk areas, which means there are risk areas state officials don't know about. At the same time, officials say 97% of Utahns don't have proper flood insurance coverage.
Most homeowners insurance policies only cover pipe breaks in your home, not flooding by storms, snowmelt or even backup due to inadequate or overloaded drainage systems. In addition, state officials say don't rely solely on the Federal Emergency Management Agency for aid because FEMA's individual assistance average is less than $5,000.
"I like to let the citizens of the state know that they can get a flood insurance policy. It can be very affordable," Holder said. "There is subsidized insurance through the flood insurance programs … but there are also private policies as well. Check out both and see what works best."
Preparing for swift-flowing waterways
It's not just flooding that Utahns should think about during the next few months. Utah's waterways are typically flowing at their highest levels shortly after April, as Utah's snowpacks melt and flow through creeks and rivers.
Not only is it flowing higher than average then, but the water is also frigid. Most people have about 2 minutes in the water before hypothermia becomes an issue, McInerney said.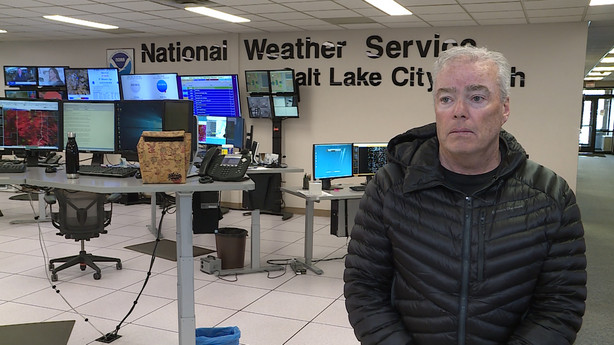 "Every year, we lose people to drowning in spring snowmelt runoff-fed rivers. We don't want to see that this year," he said.
In addition to spring runoff, McInerney said thunderstorms are likely to come during summertime and may cause flash floods throughout the state.
"We also have burn scars that are going to produce debris flows throughout the area. So, if you are around any of these sources of water or live near a burn scar, just be aware that these are very dangerous places," he added. "We have this really throughout the next nine months, and it's something to be aware of."
Contributing: Meghan Thackrey, KSL TV
×
Related Stories