SALT LAKE CITY — The thought of another surgery scared Jason Zeeman, but not for the usual reasons.
The former drug addict was afraid of becoming dependent again on pain pills that doctors typically hand out after a procedure.
"We've thought for all these years that we were putting water on the fire, when in fact, it was gasoline," said Dr. Will Shakespeare, Intermountain Healthcare's medical director of surgical operations and director of anesthesiology. He said the latest research shows other alternatives used for pain can have positive results without the potentially addictive side effects.
Intermountain Healthcare on Wednesday unveiled its opioid-free surgery program, the first of its kind in the state. After three months of testing the program, with more than 250 surgeries, patients have the choice for nonaddictive and less-addictive pain management alternatives.
The most dangerous complication of surgery, Shakespeare said, is persistent opioid use, as 6% to 7% of patients report they still use pain pills 90 days after surgery. Some, too, don't like the nausea and constipation associated with pain pills, he said.
"I wanted nothing to do with any opioids," Zeeman, 45, said Wednesday.
As a young man, he suffered from broken vertebra in his back and was given 120 pain pills a week to get by, which quickly grew into a necessity for him.
"I struggled with addiction off and on for about 28 years," he said. "It's a very difficult thing to come out of that."
Having the option to not rely on pain pills, Zeeman, of Payson, said, was a "huge relief — knowing I don't have to worry" about getting addicted.
"There's fear, obviously," he said. "You don't want to be in pain."
But he knew from past experiences that "all that pain pills did was mask it."
"I was very relieved that I could get out of this without so much of a struggle," Zeeman, who has been drug-free for five years, said. "I can go on with life."
Life without an addiction to pain pills, he said, "is easier."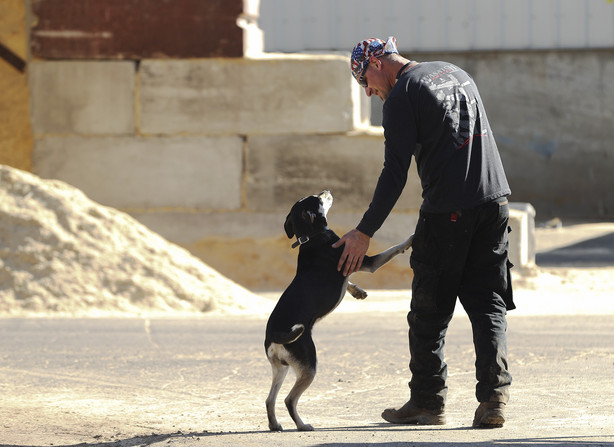 Instead of narcotics, doctors gave Zeeman a nerve block that essentially numbed his abdomen, where hernia surgery took place in November, and it didn't wear off for about four days. By then, Zeeman said, he was already feeling better and he was back to work the next day, hardly giving his pain level any thought.
Getting physicians and facilities to go along with the new program, senior medical director, Dr. Nathan Richards said, has been easy.
"All of us surgeons care," he said. "We signed up to do the job to take care of people."
Richards said everyone knows someone "who, through no fault of their own, has become dependent on opioids." A lot of the exposure to these potentially harmful medications, he said, "comes from us physicians."
Through various efforts, including alternative therapies and reducing the number of pills given out, Richards said, Intermountain physicians have prescribed 7 million fewer opioid tablets in the last two years. He said that means fewer pills are sitting in medicine cabinets or on nightstands throughout the state, resulting in less potential for addiction and overdose.
"It's been remarkable," Richards said. "Their pain is better controlled ... without putting them at risk."
Shakespeare said patients will still have the option to include opioids in their recovery process, as it is the duty of a physician, according to ancient Hippocrates, to "cure whenever possible and to comfort always." For too long, he said, doctors and nurses too quickly turn to opioids for pain relief.
He said the United States makes up 4.4% of the world's population but uses 80% of the opioids prescribed in the world.
Instead of opioids, Shakespeare said a variety of options is available, including acetaminophen and prescription-strength anti-inflammatories, but also regional anesthetics, including nerve blocks that contain various numbing drugs and supplements. Alpha 2 agents, that signal epinephrine and norepinephrine in the body to trigger the body's natural ability to deal with pain, are also used, among other things.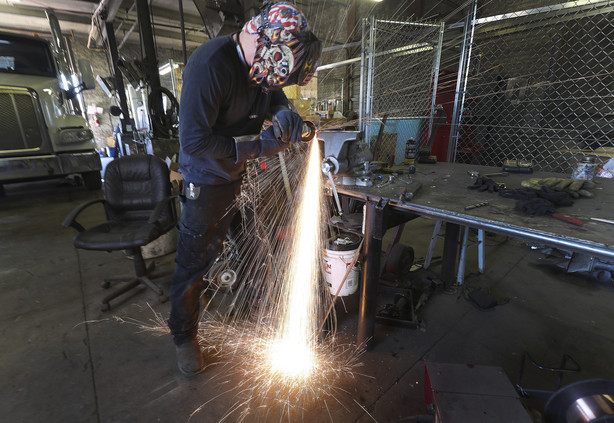 The program also involves educating patients on alternative pain management techniques, such as mindful breathing, focus management and yoga exercises to prepare for and recover from surgery.
The alternative modalities, Richards said, "are effective in almost everybody."
In fact, 90% of the surgical patients who have been treated with the alternative modalities at Intermountain since October 2019, report that "their pain is, if not better, at least as well controlled" as when using opioids, he said. But, Richards added, the addiction potential is gone.
"We are making efforts to help the community in which we live," he said, adding that opioid addiction has long been a concern of patients and the families of those treated.
Zeeman, who owns a welding shop in Spanish Fork, said he enjoys being active and able to go anywhere at any time — not being tied down by pain pills or wondering where or how he's going to get his next fix.
×
Photos
Related Stories