Estimated read time: 2-3 minutes
This archived news story is available only for your personal, non-commercial use. Information in the story may be outdated or superseded by additional information. Reading or replaying the story in its archived form does not constitute a republication of the story.
SALT LAKE CITY — As a 13-year-old boy from Wyoming awaits a heart transplant in Utah, his family hopes to make his extended stay at the hospital a little more hospitable.
Bryson Quinney's parents are hoping to decorate his room with firefighter memorabilia and patches from across the country, not knowing how long it will be before he receives the heart that he needs.
"He loves it — I mean, he loves it not to just a kid-type love, but he wants to be a firefighter," said father Eric Quinney, who works as a fire chief. "He wants a new heart so that he can do that."
The boy, who was diagnosed with a birth defect known as Hypoplastic Left Heart Syndrome (HLHS), had his first open-heart surgery when he was just 7 days old.
"He basically doesn't have the right side of his heart," the dad explained. "He has no ability to pump blood to his lungs, so they've kind of re-plumbed his heart over the last 13 years with three open-heart surgeries to kind of gravity-feed the blood back to his heart so he can get oxygen."
The family said Bryson had a "few good years" without a lot of problems where he was able to have a relatively good quality of life, but recently his health has taken a turn for the worse.
"All those pressure issues are now causing problems with other organs in his body," Eric Quinney said. "The pump's starting to kind of fail and so we need a new one."
The family came to Primary Children's Hospital late last month believing there was a heart available, but Bryson Quinney said they soon learned about a complicating factor involving an antibody which eliminated that heart as an option.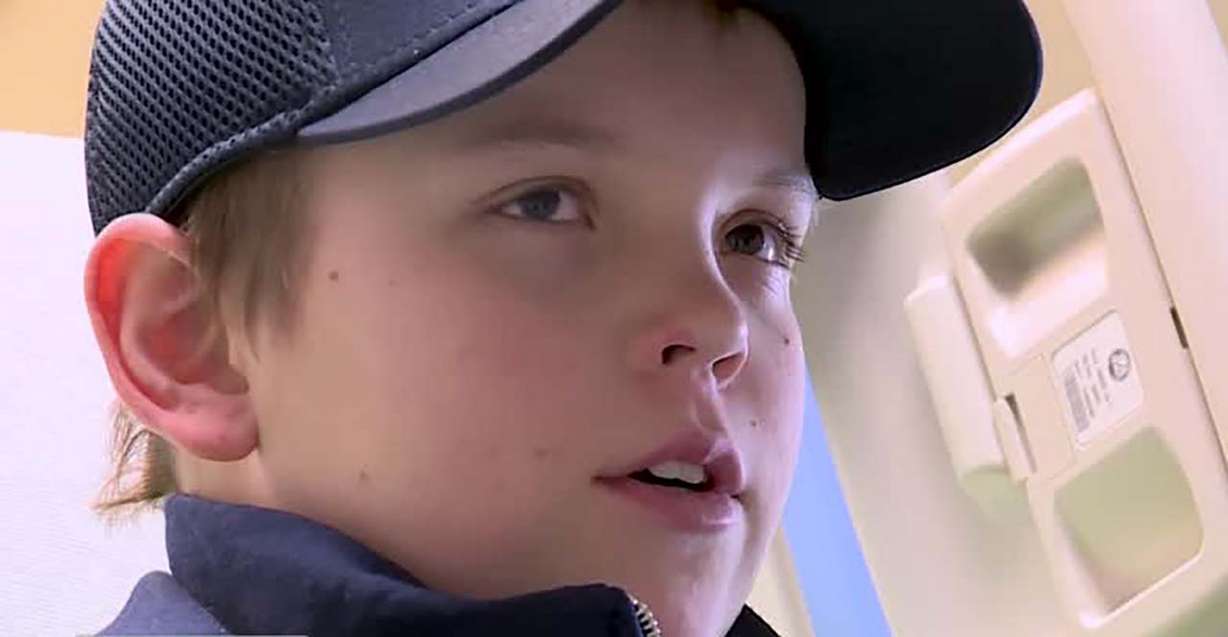 "They decided to keep him here until another heart becomes available — that could come tonight or it could be several months down the road," Eric Quinney said. "If we can fix the heart, which is the pump, they're hoping everything else will resolve itself — liver and other organs."
The boy has already added a number of shirts and patches as décor in his hospital room, and his family hoped his collection could grow in the days and weeks to come.
His family said any fire departments that want to add to the collection should send patches to the address:
Care of Forever Young Room
100 Mario Capecchi Dr.
Salt Lake City, UT 84113
"It just makes it feel more like home," the boy said.
The Quinney family is also raising money through a GoFundMe page*.
*Disclaimer: KSL.com has not verified the accuracy of the information provided with respect to the account nor does KSL.com assure that the monies deposited will be applied for the benefit of the persons named as beneficiaries. If you are considering a deposit or donation you should consult your own advisers and otherwise proceed at your own risk.
×
Most recent Utah stories