Estimated read time: 4-5 minutes
This archived news story is available only for your personal, non-commercial use. Information in the story may be outdated or superseded by additional information. Reading or replaying the story in its archived form does not constitute a republication of the story.
FARMINGTON — One woman awoke in the middle of the night in her Clearfield home to a man blindfolding her and threatening to slit her throat in May of 2000.
About a year later, another was jarred awake in a nearby house to find the same attacker holding a gun to her head and shining a flashlight in her face. He demanded to know where her 19-year-old daughter was sleeping.
The attacker raped two of the women repeatedly and assaulted the other, forcing each to perform a sex act and binding their hands and feet.
For almost 20 years, his identity eluded police. But on Thursday, in an unexpected development, any remaining questions about who carried out the horrific attacks were answered. Mark Douglas Burns, a 69-year-old long-haul truck driver, pleaded guilty as charged to 17 first-degree felony charges.
"These are families that have been waiting 20 years trying to piece together some kind of healing process for themselves, not even knowing for 19 1/2 years who the identity of this person was," said Ben Willoughby, deputy Davis County attorney. He called it "our most important case."
Yet any victims who wanted to watch Burns take responsibility for his crimes did not know to show up Thursday.
A shackled Burns, wearing a striped Davis County Jail uniform, took prosecutors by surprise. They refused to offer a plea deal and expected he might admit to the charges at some point, but had arrived in court expecting to defend their case. Burns' attorney had sought to have it dismissed based on statutes of limitation and other issues, but dropped that effort Thursday.
Her client pleaded guilty in Farmington's 2nd District Court to eight counts of aggravated sexual assault, six counts of aggravated kidnapping, two counts of aggravated burglary, and one count of aggravated robbery, all first-degree felonies.
Developments in DNA analysis and technology led investigators to Burns last year. They say he had earlier victimized other women in the 1990s, including in Clearfield, Layton and Ogden, but also in two Wyoming towns: Rock Springs and Laramie.
Burns' guilty pleas come as come as he is accused of killing a woman in that state. Burns is charged in the 2001 death of Sue Ellen Higgins, 28, who police said was killed in her home.
In the Utah case, prosecutors filed sexual assault charges against a John Doe in 2003, but finally linked them to Burns in September after DNA evidence led them to a half-sibling of the formerly unidentified attacker. The sibling told them Burns lived in Ogden and was still working as a long-haul trucker.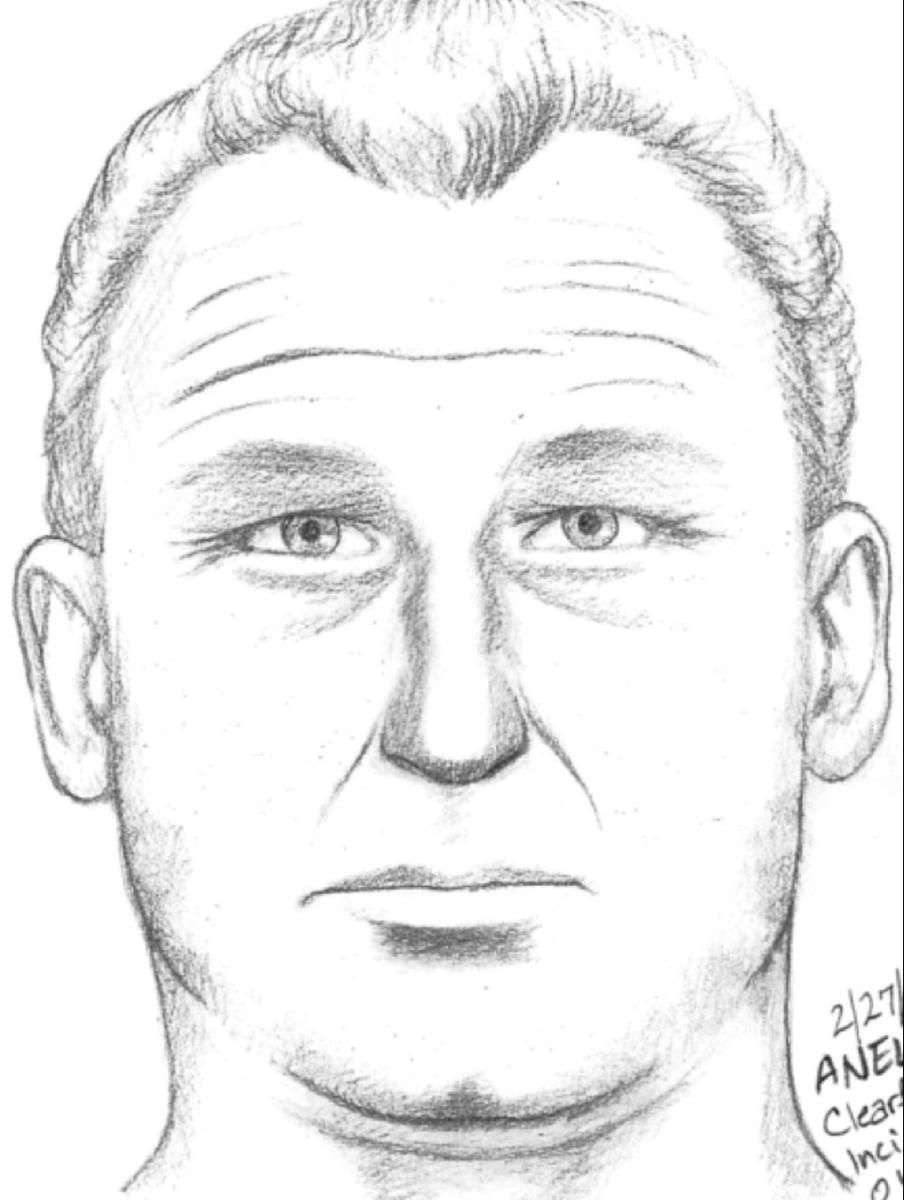 Police dug through his trash and retrieved water and beer bottles, soda cans and a paper towel with a red stain, court documents say; DNA on those items matched that collected in sexual assault examinations of the Clearfield women, court records say.
Authorities have said several of Burns' victims reported being bound and assaulted repeatedly by an attacker who smelled of alcohol and used a gun or knife. Many lived in apartment buildings where he gained entry through a sliding glass door.
He also has a criminal record some 2,000 miles away. Burns was convicted of rape in North Carolina in 1974, prosecutors note, and criss-crossed the country and parts of Canada for his job.
Davis County Attorney Troy Rawlings said prosecutors will ask a judge to issue consecutive — or back-to-back — prison terms for each charge when Burns is sentenced on April 6.
"Mark Burns needs to die in the Utah State Prison," Rawlings said.
Asked if prosecutors expect Burns to be extradited to Wyoming in the homicide case, Willoughby responded, "That'll be complicated. We'll find a prison for him somewhere."
Burns' attorney Colleen Coebergh left the courtroom without making any comment on Thursday.
Lynette Griffith, a retired commander with the Rock Springs Police Department, now lives in Utah and attended Thursday's hearing. She was the lead investigator in the 1991 attack of a 14-year-old girl, and detectives there now suspect Burns was the perpetrator.
When Griffith retired from law enforcement 14 years ago, she remembers thinking, "You failed, because you didn't fix that one."
The victim in that case, now in her 40s, however, "had come to terms with what had happened. She told me she hoped I could find some peace, because I was upset," Griffith recalled. "Twenty-eight years is a long time."
"Some cases — real important ones like this — some cases sit in your heart. And some sit in your mind. This case for me, personally, sat in both places," Griffith said.
×
Related stories
Most recent Utah stories