Estimated read time: 4-5 minutes
This archived news story is available only for your personal, non-commercial use. Information in the story may be outdated or superseded by additional information. Reading or replaying the story in its archived form does not constitute a republication of the story.
PROVO — No. 23 BYU basketball is no stranger to injuries in the 2019-20 campaign.
From Yoeli Childs to Trevin Knell to Gavin Baxter and Jesse Wade (to name just a few), the Cougars have had to readjust, retool and rethink their lineup several times en route to their 21-7 record and 10-3 mark in West Coast Conference play.
But with three games remaining, the heaviest blow may have been dealt in the form of senior forward Dalton Nixon.
The 6-foot-7 senior from Orem did not play in last Saturday's 72-71 win over San Diego, two days after falling awkwardly on his ankle in a collision with the basketball standard in a 77-54 win over Loyola Marymount. Nixon did not practice Tuesday, watching the full session in the Marriott Center with a uniform and foot boot, and he remains questionable (at best) for Thursday — as well as the rest of the regular season.
"Dalton's stepped in and saved everybody else," BYU coach Mark Pope said, "so it's everybody else's time to step in and save Dalton for a little while.
"What he brings helps us function the way that the game feels good to me," Pope added. "I've got to answer the bell, too. And hopefully, we have to answer the bell 20 more times before the season is over. That's what happens if you are a good team, and you make a stretch run."
This one, though, is a little bit different. Nixon has been the Cougars' security blanket, Pope said Nixon's recovery should take at least "a couple of weeks," and he hasn't been cleared to return to practice yet.
"On offense, Dalton is such an extraordinary ball mover and pace creator," Pope said. "It's one of the special sauces that is key to what we do on the offensive end, and he's the best guy on the team by far who can actually create that.
"On the defensive end, he steals possessions from the other team — whether it's a charge, verticality or a timely steal in the post. He's probably our best defensive possession stealer. That's a huge part of what we do."
Nixon is one of a kind, said BYU guards TJ Haws and Jake Toolson.
"Dalton brings so much to the table, and he's such an effort guy. That effort is contagious on a team," Haws said.
"He makes big defensive plays that give us momentum and a confidence boost. Everyone is going to have to step up to make up for that defensive effort that he brings."
Nixon's ankle injury is his second major injury in three years for the Cougars. His season-ending knee sprain during the 2018 WCC Tournament caused him to sit out the Cougars' NIT bid that year.
He isn't the first player to miss time with an injury this year, either.
Childs' NCAA-mandated nine-game suspension isn't the only time he missed in his senior season. The 6-foot-8 Bingham High product also missed several games after dislocating the index finger on his shooting hand in January, sitting out a stretch that included a two-point overtime loss at Saint Mary's.
Trevin Knell missed several weeks with a broken thumb, and has only recently been cleared to return to play for BYU.
Former Davis High sharpshooter Jesse Wade's season was over before it began, the consequence of a chronic knee injury that has his basketball career in an uncertain state of limbo. Zac Seljaas' injury during a preseason trip to Italy cost him a few games at the start of the season, and fellow forward Gavin Baxter's shoulder injury kept him off the court until the last 10 days.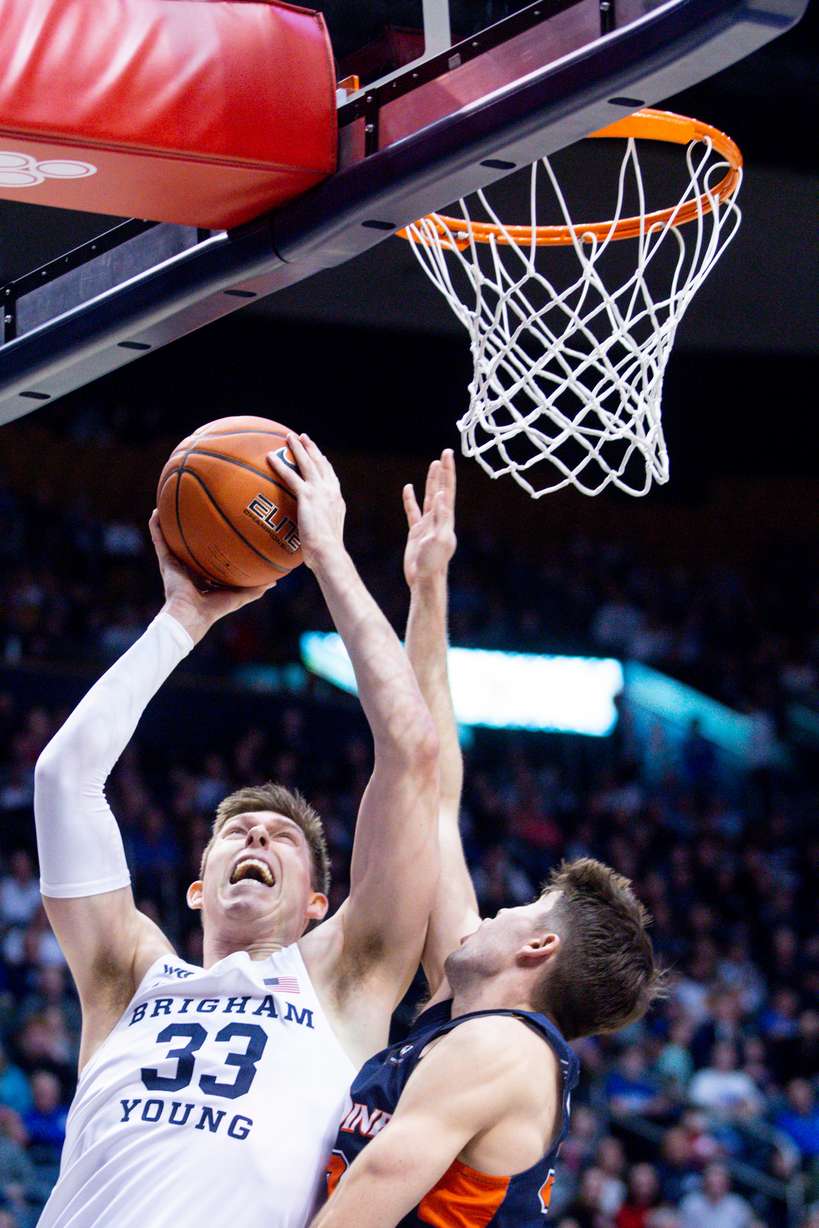 That, perhaps, is the one boost the Cougars received shortly before Nixon went down with an injury. Neither Baxter nor Childs played in the Cougars' trip to The Kennel, a 92-69 loss at Gonzaga back on Jan. 18. Nixon did, and he had 9 points and three rebounds in 25 minutes of the 23-point loss.
"I think (Nixon) going down has been hard for us to see. But it's now our job to step up," Toolson said. "We've rallied together, but we know that Dalt hasn't played his last game in this uniform."
How to watch, stream and listen
Santa Clara (18-9, 5-7 WCC) at No. 23 BYU (21-7, 10-3 WCC)
When: Feb. 20 at 7 p.m. MST
TV: CBS Sports Network (Michael Grady, Ryan Hollins)
Streaming: CBSSports.com
Radio: BYU Radio 89.1 FM, KSL 102.7 FM/1160 AM (Greg Wrubell, Mark Durrant)
Series: BYU leads 31-6
×
Related stories
Most recent BYU Cougars stories