Estimated read time: 5-6 minutes
This archived news story is available only for your personal, non-commercial use. Information in the story may be outdated or superseded by additional information. Reading or replaying the story in its archived form does not constitute a republication of the story.
SALT LAKE CITY — Heart disease is the leading cause of death for men and women in the United States. Each year, about 647,000 Americans die from heart disease — that's one in every four deaths.
In 2017, there were 1,692 coronary heart disease deaths in Utah alone.
But did you know there is a way to prevent cardiovascular disease and reverse it? It may sound fantastical, but in the words of world-renowned cardiologist Dr. Caldwell Esselstyn Jr., heart disease "need never exist and if it does exist, it need never progress."
Research has shown certain lifestyle changes can reverse heart disease, even in later stages. A study published in JAMA in 1998 showed people who stuck to a regimen of intensive lifestyle changes — a 10% fat whole foods vegetarian diet, aerobic exercise, stress management training, smoking cessation and group psychosocial support — were able to actually improve their coronary health over a five-year period.
In the 1990s, Dr. Dean Ornish and several others conducted a study that concluded nearly every case of cardiovascular disease could be prevented with diet and other lifestyle changes. Ornish went on to conduct dozens of follow-up studies that concluded lifestyle changes were able to reverse cardiovascular disease as well. Perhaps this is one reason the Ornish Diet ranked in the top 10 of U.S. News and World Report's 2020 best diets.
A heart-healthy diet
So just what does a heart-healthy diet this diet consist of? Consider a Whole Foods Plant-Based Diet (or WFPB). Plant-based diets have been used for years among many top cardiologists and are recommended by the Physicians Committee for Responsible Medicine.
The Center for Nutrition Studies explains that a whole food, plant-based diet "doesn't include any meat, poultry, fish, dairy, or eggs. It's not, however, the same as a vegan diet, which is defined only by what it eliminates. A WFPB diet is defined also by what it emphasizes: a large variety of whole foods." The term "whole" in WFPB refers to foods that are minimally processed. In short, eat more plants in their natural, unprocessed state.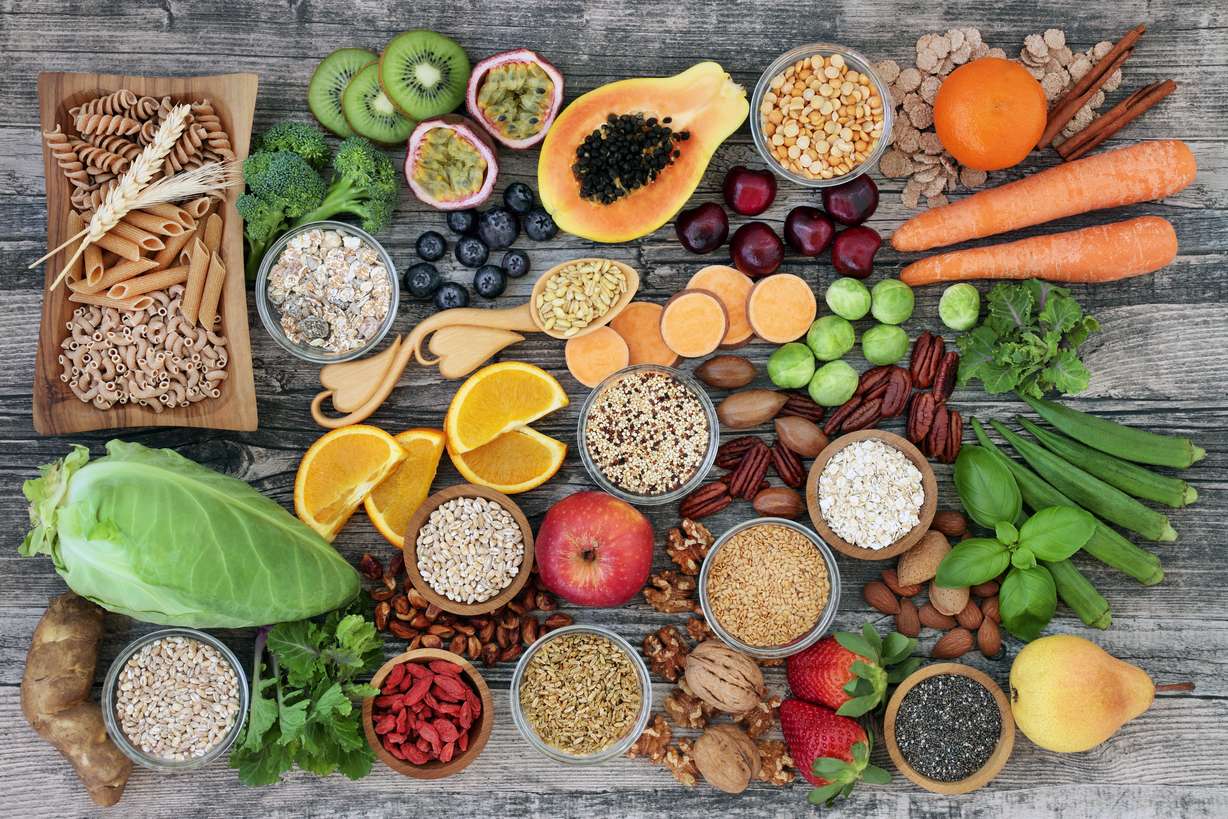 If this seems daunting, know that this lifestyle doesn't have to be as limiting as it may sound. There are plentiful options to eat including beans, legumes, nuts, seeds, grains, fruits, vegetables, etc. In fact, there are an estimated 390,000 different plant species on the earth. That means you could eat a new variety every day of your life.
Empirical example
This all sounds great in theory, but what does this look like in the real world? Let's look to World War II Norway as a real-life example.
In 1939, heart disease in Norway was sky high. As the Germans invaded the country, they confiscated all of their Norwegian livestock, which left the native Norwegians to subsist solely upon plant foods such as grains, beans, fruits and vegetables. Esselstyn notes that corresponding with the decrease in livestock consumption, heart disease plummeted.
As soon as the Nazis left in 1945, livestock production returned to Norway, and immediately heart disease shot back up to prewar levels. Though there were other factors to consider, such as smoking rates decreasing and increased physical activity, this is one example that illustrates what an impact diet can have on heart health.
Other lifestyle factors
While diet may be the most important factor in heart health, studies show that other factors play a role as well. One important consideration is exercise.
Exercise has been shown to lower the risk of heart disease and play a role in the management of the heart disease itself. It doesn't need to be extensive or difficult — 30 minutes a day, five times a week is the recommendation. This should provide enough movement to get your heart pumping without exhausting your energy.
Stress management is another important factor in managing heart disease. Excessive stress can lead to increased blood pressure, cholesterol and arterial dysfunction. That's why it's important to utilize relaxation techniques such as meditation, yoga and therapy, to name a few.
Your health is in your hands
Lest any of this sounds too extreme, may the the words of Dr. Dean Ornish offer a new perspective when he said, "Eating a vegetarian diet, walking every day, and meditating is considered radical. Allowing someone to slice your chest open and graft your leg veins in your heart is considered normal and conservative."
It's empowering to know that there are proven methods that can protect you against the leading cause of death in the United States. With a whole foods, plant-based diet and a bit of exercise and stress relief, your chances of falling prey to heart disease can decrease. Your health is in your hands. Don't let yourself become a victim to a disease that can be prevented and reversed.
---
---
Editor's Note: Anything in this article is for informational purposes only. The content is not intended, nor should it be interpreted, to be a substitute for professional medical advice, diagnosis, or treatment. Always seek the advice of your physician or other qualified health provider with any questions you may have regarding a medical condition; Any opinions, statements, services, offers, or other information or content expressed or made available are those of the respective author(s) or distributor(s) and not of KSL. KSL does not endorse nor is it responsible for the accuracy or reliability of any opinion, information, or statement made in this article. KSL expressly disclaims all liability in respect to actions taken or not taken based on the content of this article.
#bio_disclaimer
×
Related stories
Most recent Lifestyle stories