SALT LAKE CITY — A massive class-action lawsuit filed against NOAH Corporation leadership and other groups by investors a month before the Lehi-based event center company shuttered provides a deeper look at the troubles it was facing before a federal judge ordered the company to shut down earlier this month.
Christopher Fucci, of Vermont, led a group of several individuals and corporate investors from 18 states, including Utah, who filed the lawsuit in the U.S. District Court of Utah on Jan. 3, federal court records show. The group is represented by Salt Lake City-based law firm Strong & Hanni.
The complaint accuses NOAH's founder William Bowser and multiple high-ranking NOAH's employees, as well as Utah-based Rockwell Debt Free Properties, Inc., American Title Insurance Company and several real estate entities of misleading investors in what they say was "a Ponzi scheme."
An attorney at Strong & Hanni told KSL.com on Friday that many of the defendants have been served with the complaint, but that process hasn't been completed yet. None of the defendants had responded to it as of Friday, the attorney added. Federal court records do not list any representatives for any of the listed defendants. The lawsuit also mirrors a similar complaint filed by investors in Indiana last year.
NOAH's was an event center company founded in 2003 that, prior to filing for Chapter 11 bankruptcy in May 2019, had expanded from two locations in Utah to 42 locations in more than two dozen states nationwide.
All of the plaintiffs in the complaint had purchased NOAH's real estate tenant-in-common, or TIC, interests from 2013 through May 2019, according to the 96-page document. They wrote that those who tried to invest in the NOAH TIC Program would go through Rockwell Debt Free Properties based in Sandy, with NOAH Corporation pledging to build an event venue at a proposed site.
Under the traditional model, Rockwell would charge about $6 million to $6.5 million for 100% tenant-in-common ownership interest in the property, the complaint said. NOAH Corporation would then enter a lease, where it would promise investors a 7% return on their investment.
However, the group alleges NOAH's had become "insolvent and consistently losing money" by the end of 2016 — well before its Chapter 11 filing. They say that the company was only making money from new investors to pay older investors.
Related:
"Every month, it relied on funds from new investors to pay obligations to prior investors, including rent payments to TIC owners. The NOAH TIC Program was a key part of NOAH's struggle for survival because it not only raised millions of dollars from investors every year, but it also created new event venues, thus perpetuating the illusion that Noah was a growing and successful company," the plaintiffs allege.
The complaint stated that investors would receive "glossy brochures, often in electronic format, with pictures of beautiful finished buildings and equally impressive projected returns" along with assurances and documents that a new NOAH's location was being built.
"Unfortunately, the one thing plaintiffs did not receive was a completed building," the complaint continued. "Their invested funds were used instead to pay Rockwell, pay Bowser, and pay interest and rent payments to Noah's prior investors. With no building ever completed on their properties, the Plaintiffs instead became known as the 'Unbuilt TIC Owners' in NOAH's bankruptcy, filed on May 28, 2019."
They added that NOAH, as a Chapter 11 debtor-in-possession, rejected all the leases from the plaintiffs in the complaint, which left them "with nothing but a vacant plot of land, several years of unpaid property taxes, a handful of mechanics' liens, and the claims set forth (in the document)." Nearly all of the individuals who invested had done so to provide retirement income, the lawsuit states.
Earlier this month, a federal judge rejected a last-second restructure proposal by NOAH's officials during a hearing in Utah bankruptcy court. The company transitioned to a Chapter 7 bankruptcy after the judge ordered the company to stop doing business.
It led to the abrupt closure of 28 locations in 20 states, including one in South Jordan. More than 200 employees nationwide were laid off and over 2,000 customers were out of money deposited for future events. A former employee of the company attempted to purchase the South Jordan building but told KSL.com they were denied in the process. That employee was also named in the lawsuit filed in January.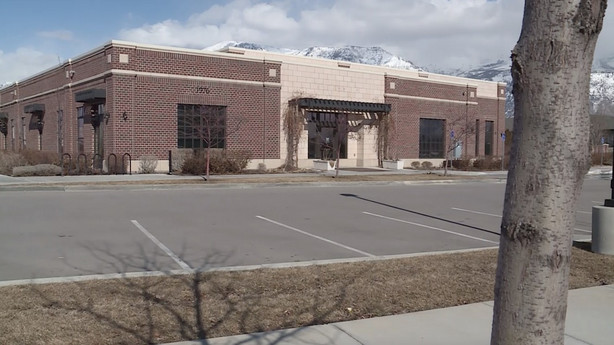 A representative for NOAH's testified that its money problems were severe enough that it couldn't pay rent or property taxes on its locations, and that it had fallen $3 million behind on rent alone at the time of the Feb. 6 hearing. They also said the company's well-publicized struggles made it difficult to gain new customers by the end of 2019.
However, the lawsuit filed in January stated its struggles existed as early as 2016 and carried into 2017. It alleges NOAH Corporation had no money to build venues by 2017 that Rockwell had sold as finished and that Rockwell loaned the Lehi company $6 million "for the sole purpose of acquiring, developing and/or constructing commercial properties."
The lawsuit is eerily similar to a complaint filed by another group of investors last year. In April 2019, a group of investors in Indiana filed a lawsuit against the company over a $6.2 million investment for an event space in Carmel, Indiana, according to Bloomberg News. They claimed the center was never started and their money was squandered.
Rockwell representatives responded to that complaint in July 2019 by acknowledging they had sold TICs to the plaintiffs, but denied nearly all of the allegations against it, while also arguing there was insufficient evidence to back claims brought against them.
Federal court records show a motion to dismiss that lawsuit was filed in November. However, a judge has yet to rule on that motion and the case was still ongoing. The plaintiffs filed a response to the motion on Jan. 16 — three weeks before NOAH's was forced to liquidate.
There are no timetables for either complaint to be resolved.
×
Related Stories