Estimated read time: 5-6 minutes
This archived news story is available only for your personal, non-commercial use. Information in the story may be outdated or superseded by additional information. Reading or replaying the story in its archived form does not constitute a republication of the story.
SALT LAKE CITY — Democratic presidential candidate Pete Buttigieg will hold a town hall in Salt Lake City on Monday, part of a Super Tuesday campaign swing as the former mayor from South Bend, Indiana, attempts to build on the momentum from strong showings in Iowa and New Hampshire.
Buttigieg, who finished just ahead of Vermont Sen. Bernie Sanders in Iowa and then just behind Sanders in New Hampshire, will speak and take questions at the 7 p.m. event that will be held at yet-to-be-announced location, campaign spokesman Ben Halle said.
"It's an important state coming up for Super Tuesday," Halle said of Utah. "Our strategy all along, we really believe when we get Pete out in front of people that we really move them and that people want to support Pete when they see him."
He said that's how Buttigieg won in Iowa, by making sure "we got around to urban, rural, suburban, conservative counties." The campaign to win in Super Tuesday states like Utah on March 3 is "the same idea, making sure he's getting everywhere," Halle said.
In Iowa, Buttigieg won most of the counties that had flipped from supporting then-President Barack Obama in 2012 to backing President Donald Trump in 2016, Halle said, and in New Hampshire, he did the best in counties that had gone for Trump.
Utah is spending some $3 million to hold a presidential primary election this year on the same day as more than a dozen other states, after long lines and other problems associated with political party-run caucus voting lead to lower voter turnout. Utah's switch has been hailed after the chaos surrounding Iowa's caucus results.
Sanders won big in Utah's 2016 Democratic caucus vote over the party's eventual nominee, Hillary Clinton, although Utah, a reliably Republican state that hasn't voted for a Democrat for president since 1964, ended up going for Trump.
Buttigieg's message for Utahns will be the same one he's delivered throughout his campaign — that voters "don't have to choose between a revolution and the status quo," Halle said, and that he intends to be "one of the most progressive presidents in decades."
Utah Democratic Party Chairman Jeff Merchant said Buttigieg's visit "shows that serious candidates are taking Utah seriously. I think Democrats and all Utahns are excited to participate on Super Tuesday and what that means for the state as a whole."
Merchant said tickets were being sold for a breakfast fundraiser in Salt Lake City with Buttigieg on Tuesday morning, but it's not clear whether the candidate will spend the night in Utah. Utahns who want to attend Monday's town hall can sign up at mobilize.us/peteforamerica/event/216953/.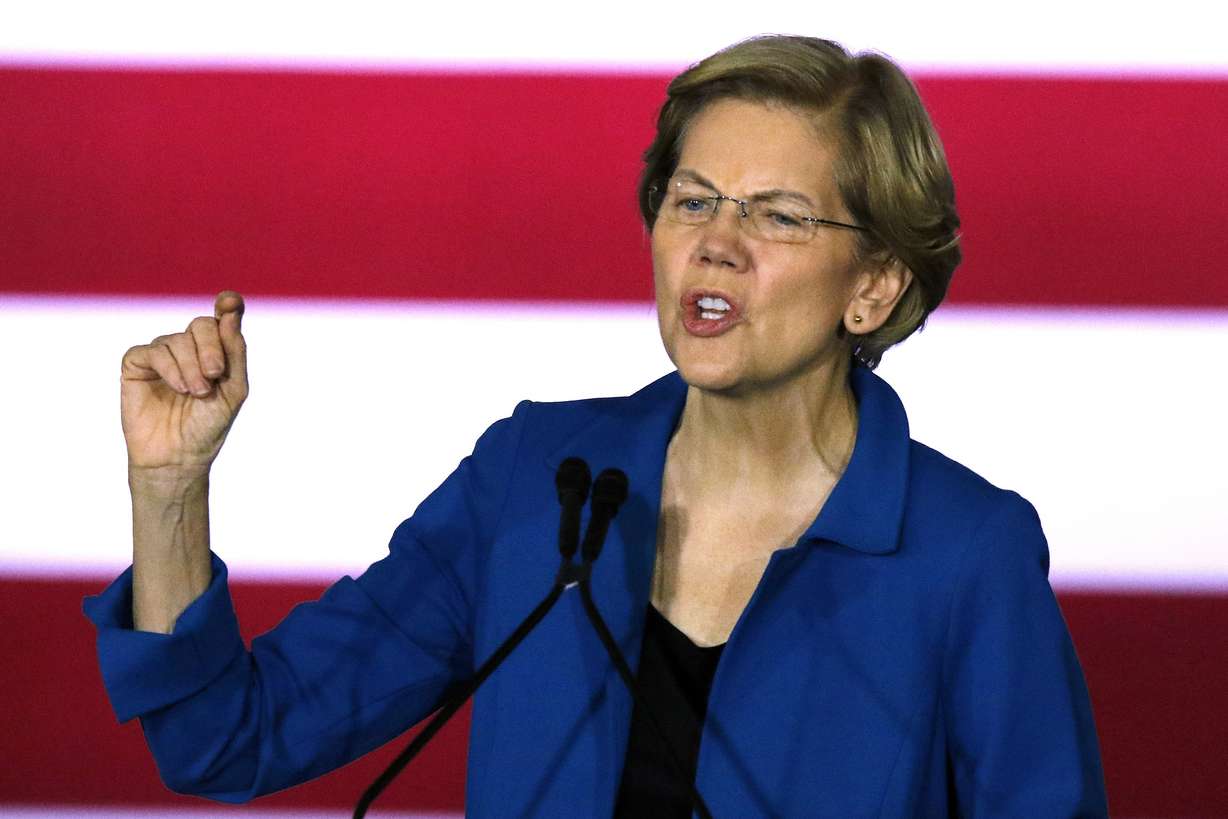 Democratic candidates including Massachusetts Sen. Elizabeth Warren and former Vice President Joe Biden made stops in Utah last year, and New York City Mayor Mike Bloomberg, who is not competing in the four early voting states before Super Tuesday, held a rally in Salt Lake City last month.
Bloomberg has also spent plenty of money in Utah, hiring at least 19 people and running TV commercials since last November.
Halle said the Buttigieg campaign will have two paid staffers in Utah starting Monday, but already has some 2,000 volunteers who have been knocking on doors and making calls on behalf of the mayor for months. He said no digital or other Super Tuesday advertising is planned in Utah.
"Just because we have a smaller staff doesn't mean we don't have a bigger footprint," Halle said.
Chris Karpowitz, co-director of BYU's Center for the Study of Elections and Democracy, said Buttigieg is thinking beyond the next two states to vote, South Carolina and Nevada, where it may be more difficult for him to come out on top.
Related:
"He's looking to build on Iowa and New Hampshire and he's trying to find places that he can have success on Super Tuesday," Karpowitz said. "The next few states are places where racial and ethnic minorities will play a bigger role in the electorate and he has not been particularly strong among those groups."
With more states in the mix on Super Tuesday, the political science professor said candidates who don't have the resources to advertise everywhere have to decide where they can have the biggest impact. For Buttigieg, Utah could be the place to show strength by winning delegates.
"There's definitely energy for Bernie among more progressive members of the Democratic Party, so I certainly don't want to discount Bernie, but I also think there is some desire for more moderate alternatives in Utah," Karpowitz said.
That could include Minnesota Sen. Amy Klobuchar as well as Biden, but the former vice president could be out of the race before Super Tuesday, he said. He said Utah Democrats are likely "curious to see what Buttigieg brings to the table," as a young, openly gay candidate who performed well in debates and in the first two states.
Karpowitz said he had the opportunity to see Buttigieg at a campaign event during a trip to Iowa to observe the caucuses.
"He was very well organized. I was impressed with the organization. He clearly had a good team on the ground. They were well prepared for the event. The event went off well. He's quite polished in his presentation," Karpowitz said. "The question is to what extent is he actually connecting with voters, and he obviously did in Iowa."
Contributing: Herb Scribner
×
Photos
Related stories
Most recent Utah stories