Estimated read time: 2-3 minutes
This archived news story is available only for your personal, non-commercial use. Information in the story may be outdated or superseded by additional information. Reading or replaying the story in its archived form does not constitute a republication of the story.
SALT LAKE CITY — In the midst of high-density housing and all sorts of commercial and retail development, a group of community partners has been working for decades to restore a 70-acre parcel of land along the Jordan River known as the "Big Bend" site.
The goal is to realign the Jordan River channel to its former meandering state, put in an urban fishing pond, boardwalks and vegetation to have a little spot of nature in an increasingly urbanized environment.
On Tuesday, West Jordan Mayor Dirk Burton detailed the vision to members of the Natural Resources, Agriculture, and Environmental Quality Appropriations Subcommittee in a $2.5 million funding request for the former Sharon Steel site.
"These high-density homes, the youth that live there and the children who live there need a chance to get out and see nature," Burton said.
Overall, it is an $8 million project, with $4.2 million secured in commitments from multiple funding sources.
"There are several cities that will benefit from these projects," Burton said. "The goal is to restore the habitat for birds and for other wildlife by constructing a new river bend in there."
The project involves slowing down the river, creating the pond, adding boardwalks and more to promote the riparian corridor, he added.
Actual work started in 1998 in the area, and in 2018 a pilot project involving bank stabilization was completed. The project area is between 9000 South and 8300 South.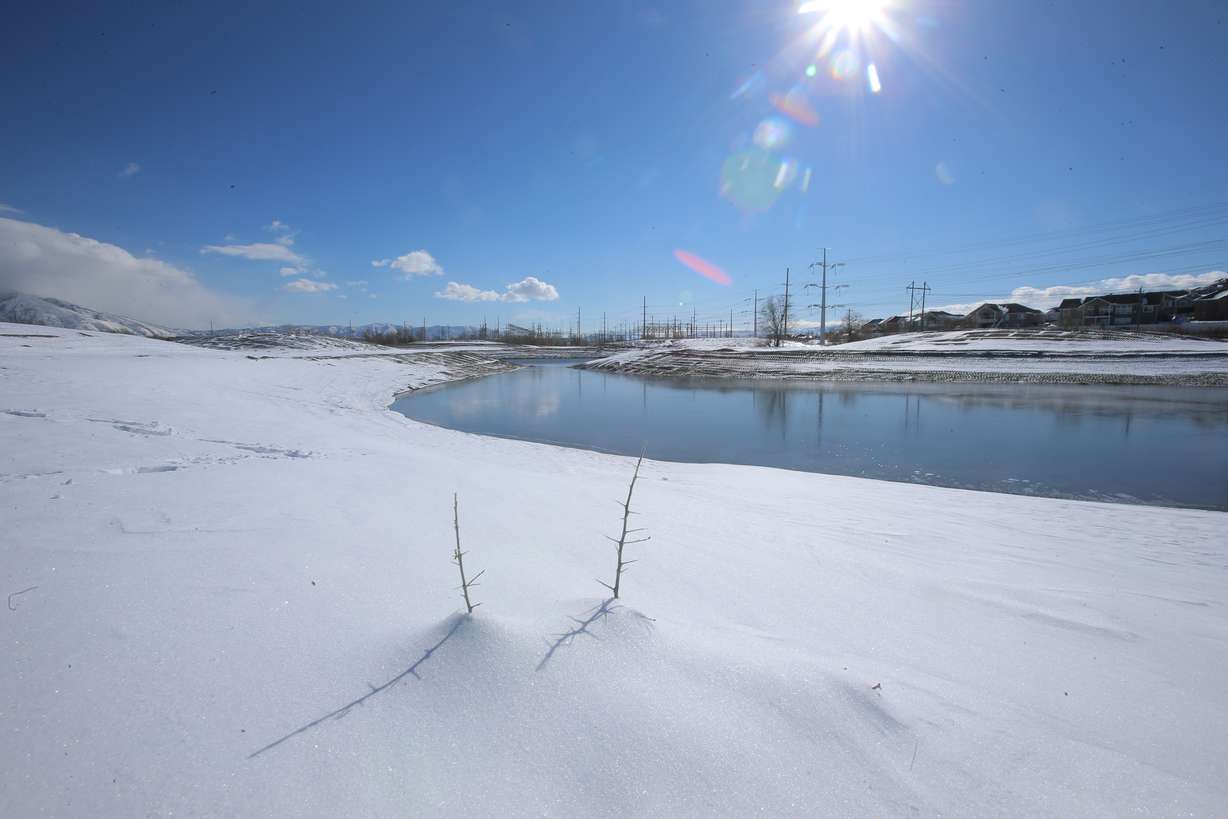 "Once the entire project is completed, the new river and flood plain will support a gallery of forests, with native trees and bushes and shade to cool the river down," Burton said.
The $2.5 million won't complete the project, but will enable it to get to the next phase, he added.
In a separate presentation on a proposal for a nature center at 3500 South next to the Jordan River, Tracy Aviary's Tim Brown detailed a number of service projects that are happening to improve the habitat adjacent along the waterway.
That project also emphasizes educating the youth about the river.
"There is a strong connection between education and service," Brown said. "Anyone who has worked the land knows getting your hands dirty and your feet wet teach you a lot of lessons you don't get in the classroom."
Sen. Gene Davis, D-Salt Lake City, said the proposed nature center is in his district and would be an asset for residents.
"To urban Utah and Salt Lake County, (the Jordan River) is becoming a major attraction for citizens to recreate on."
×
Most recent Politics stories