Estimated read time: 2-3 minutes
This archived news story is available only for your personal, non-commercial use. Information in the story may be outdated or superseded by additional information. Reading or replaying the story in its archived form does not constitute a republication of the story.
MILLCREEK — A 56-year-old man was shot and killed after officers responded to a domestic dispute between a woman and her adult son in Millcreek Monday afternoon, according to Unified police.
Officers received a call from the mother shortly before noon at 2468 E. Evergreen Ave. (3400 South), according to Unified Police Sgt. Melody Gray.
When police arrived at the home, they saw Marc Dominic Neal in the front yard with a gun in his hand. Soon after, police shot and killed him, Gray said — though she is unsure whether Neal ever fired his gun or how many shots were fired.
The entire event "happened very rapidly," Gray added. The officers did not have time to "delve into what was happening with the call that they were initially here for," she said. They do know, however, that the mother lives in the house where police responded, and Neal lived in a trailer at the home. The mother was not outside at the time of the shooting.
West Valley City police is conducting an investigation into the incident. No one else, including the officers, was injured.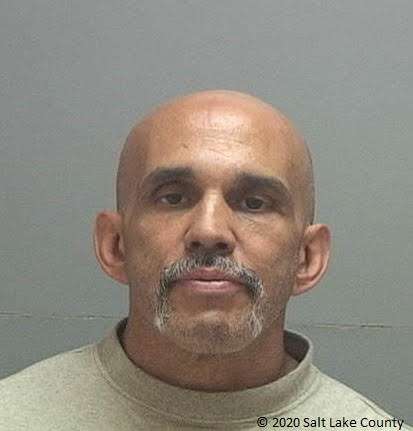 Six Unified police officers have been placed on administrative leave, pending the outcome of the investigation into the incident.
Neal was found guilty of burglary, a third-degree felony, in 2018 and was sentenced to up to five years in prison, according to court documents.
Evergreen Junior High, 3401 S. 2000 East, sheltered in place during the incident "due to some police activity in the neighboring area," according to a tweet from the Granite School District.
"The incident is unrelated to the school and there is no direct threat to students. Protocol is strictly precautionary to ensure student safety," the tweet reads.
The protocol was lifted 45 minutes later, about 1:20 p.m. Granite School District schools were on a two-hour delay because of a winter snowstorm, but many students did not attend, according to school district spokesman Ben Horsley.
Contributing: Nick Wyatt, KSL NewsRadio and Pat Reavy, KSL
×
Photos
Most recent Utah stories