Estimated read time: 4-5 minutes
This archived news story is available only for your personal, non-commercial use. Information in the story may be outdated or superseded by additional information. Reading or replaying the story in its archived form does not constitute a republication of the story.
SALT LAKE CITY — Domo CEO Josh James never subscribed to the idea that a rising tide lifts all boats.
"Usually, they're talking about your competition: If the whole industry does well, we all do well. And I kind of hate that concept. I don't want my competitors to do well. I want to do well! And in the end, if we're the only one standing, that's great," he said backstage at the fourth annual Silicon Slopes Tech Summit, a two-day conference hosted by Utah's tech community.
But James changed his tune as he talked about the Beehive State.
"Actually, when it comes to Utah. … This is a case where the rising tide really does lift all boats," he mused.
And that's the main reason why James, along with Qualtrics CEO Ryan Smith and Pelion Venture general partner Jeff Kearl, launched a Utah-only venture fund Thursday morning as they kicked off the tech summit.
The Silicon Slopes Venture Fund will invest in promising Utah companies, making it easier for local entrepreneurs and startups to find local funding. Otherwise, entrepreneurs that need funding have to get on a plane and fly all over the place to get anything, and they miss deals or get them much later than they should, James added.
About 85% of funding for Utah startups and businesses comes from outside the state, Kearl explained. A Utah venture firm investing in Utah companies means the proceeds from those investments will stay in the state — rather than sending them off into the Silicon Valley or New York economies, Smith said.
Smith, James and Kearl — all Brigham Young University alumni — built successful Utah businesses from the ground up, but finding funding was a struggle early in their careers. Now, they get calls from young entrepreneurs asking if they can take them to lunch and pick their brains and talk about their business.
"Venture capital is part(ly) the money, but the other really important part is to help, and the time and the attention, and to be able to say, 'Hey, I tried this in my business and failed. I did this other thing, and it worked. Maybe you should try that,'" Kearl said. "And I think we've got a lot of satisfaction (from doing that for other entrepreneurs) because we didn't have a lot of great mentors."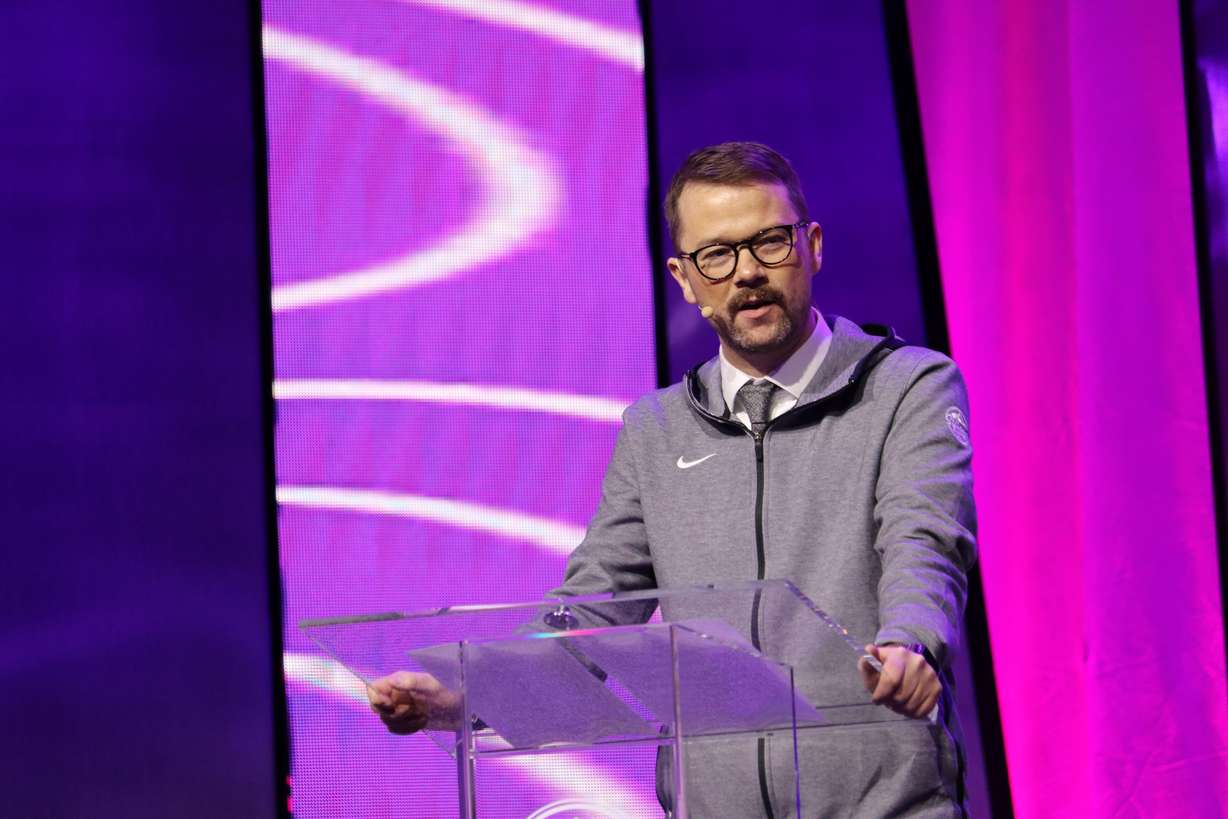 The three founders, as well as other entrepreneurs and executives who have expressed interest in joining the fund, are all at a point in their careers where they're now wondering how to make the biggest impact in Utah, Smith said. The firm will also give investors the opportunity to focus on funding startups that promote diversity in the state, especially those created by women and minorities.
"This is a labor of love. This is our 6-9 p.m.," Smith said, noting that now is the time to invest while Utah's economy is at an all-time high.
And the venture fund won't just impact the startups in which it invests. The fees required of investors to join the firm will help fund the Silicon Slopes organization. While most venture capital firms use fees to fund operating expenses, those fees will go to the nonprofit, and Pelion Venture, an early-stage venture capital firm, will operate the fund.
"If you look at this event, it's not free," Smith said of the tech summit. "I'm not going to get too detailed, but if you look around this room, there's a lot of people that are funding Silicon Slopes at a disproportionate level and have for a long time."
The energy, investment and collaboration behind Silicon Slopes and the venture fund reminds Kearl of Silicon Valley before it became too big and unwieldy to work together, he said.
"But in Utah, it's small enough, yet far enough along, that there's something special, and you can bring it together from a community perspective," he added.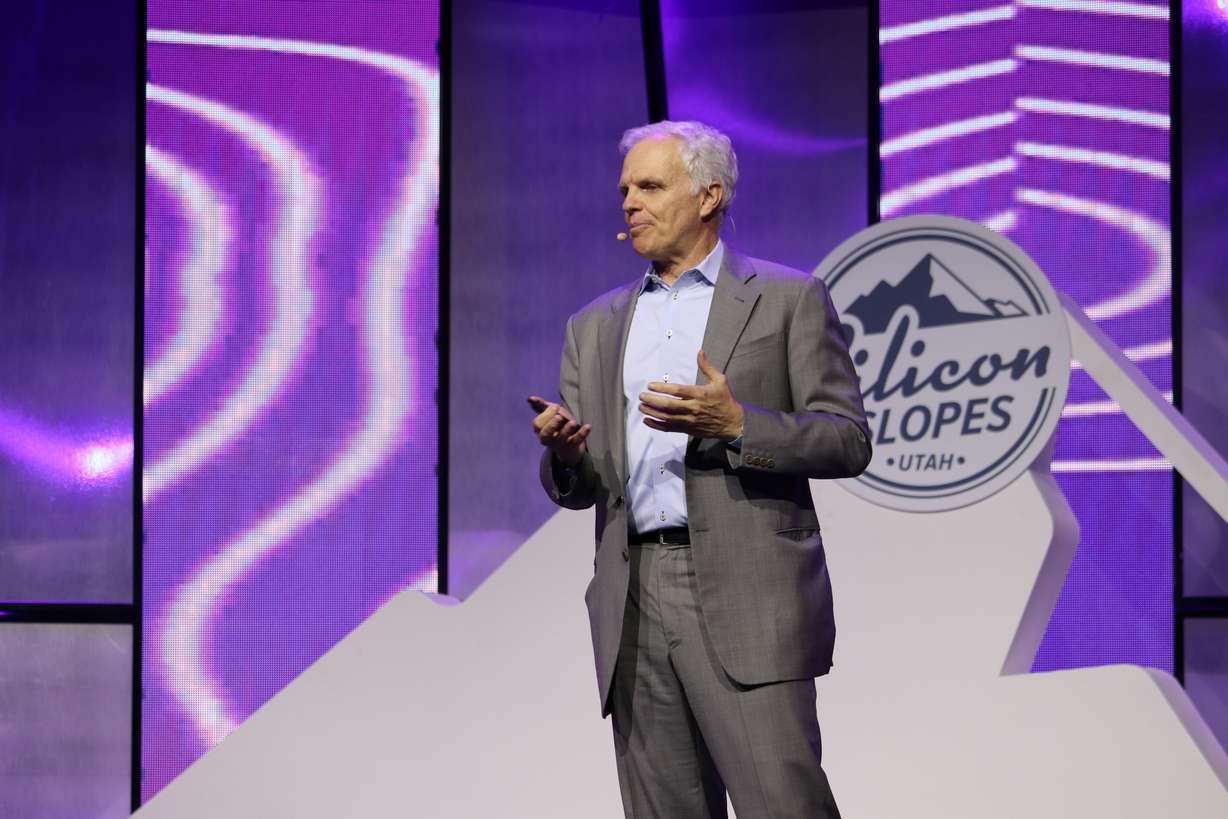 And it's clear the Silicon Slopes Tech Summit is a concerted effort to connect the Utah tech community and beyond. This year, the summit welcomed more than 25,000 attendees — significantly more than the 5,000 who attended four years ago and slightly more than the 24,000 conference-goers that attended last year.
The summit hosted keynote speakers like JetBlue founder and native Utahn David Neeleman, who said that a direct flight from Provo to Maui was one of the many flights being considered for his new airline that will be based in Salt Lake City.
Facebook founder Mark Zuckerberg will keynote Friday, while Utah's gubernatorial candidates will debate earlier that morning. The summit is being hosted Thursday to Friday at the Salt Palace Convention Center in Salt Lake City.
×
Most recent Features stories