Estimated read time: 4-5 minutes
This archived news story is available only for your personal, non-commercial use. Information in the story may be outdated or superseded by additional information. Reading or replaying the story in its archived form does not constitute a republication of the story.
PROVO — Chad Lewis couldn't stop smiling.
He was on the sidelines of the AFC championship game in Kansas City, watching his longtime friend and mentor Andy Reid receive a hero's ovation after the Chiefs' 35-24 win over Tennessee at Arrowhead Stadium on Jan. 19.
Within moments, talk turned to Super Bowl LIV, where the Chiefs will face the San Francisco 49ers in Miami (4:30 p.m. MST, Fox). Xs and Os and other schematics are the talk, as are analyzing matchups, personnel, experience, and the like.
But for one moment, Lewis didn't consider any of that. He simply marveled at the turnaround job his fellow BYU alum has done in leading back-to-back struggling franchises to a Super Bowl berth.
"I'd love to see him win the whole thing this year and get a Super Bowl ring," said Lewis, whose nine-year NFL career included a stop with the Philadelphia Eagles in Super Bowl XXXIX with Reid. "But what he's done is incredible."
In this week's Super Bowl appearance — the Chiefs' first in 50 years — Reid has proven himself a master at turning around struggling franchises. The former BYU offensive lineman and graduate assistant under LaVell Edwards has been to four Super Bowls, including two as an assistant with the Green Bay Packers from 1992-98.
Mike Holmgren gets credit for the Packers win in Super Bowl XXXI in 1997. But with Reid serving as a quarterback coach and assistant head coach, the victory helped launch him into his first head coaching role, at Philadelphia beginning in 1999.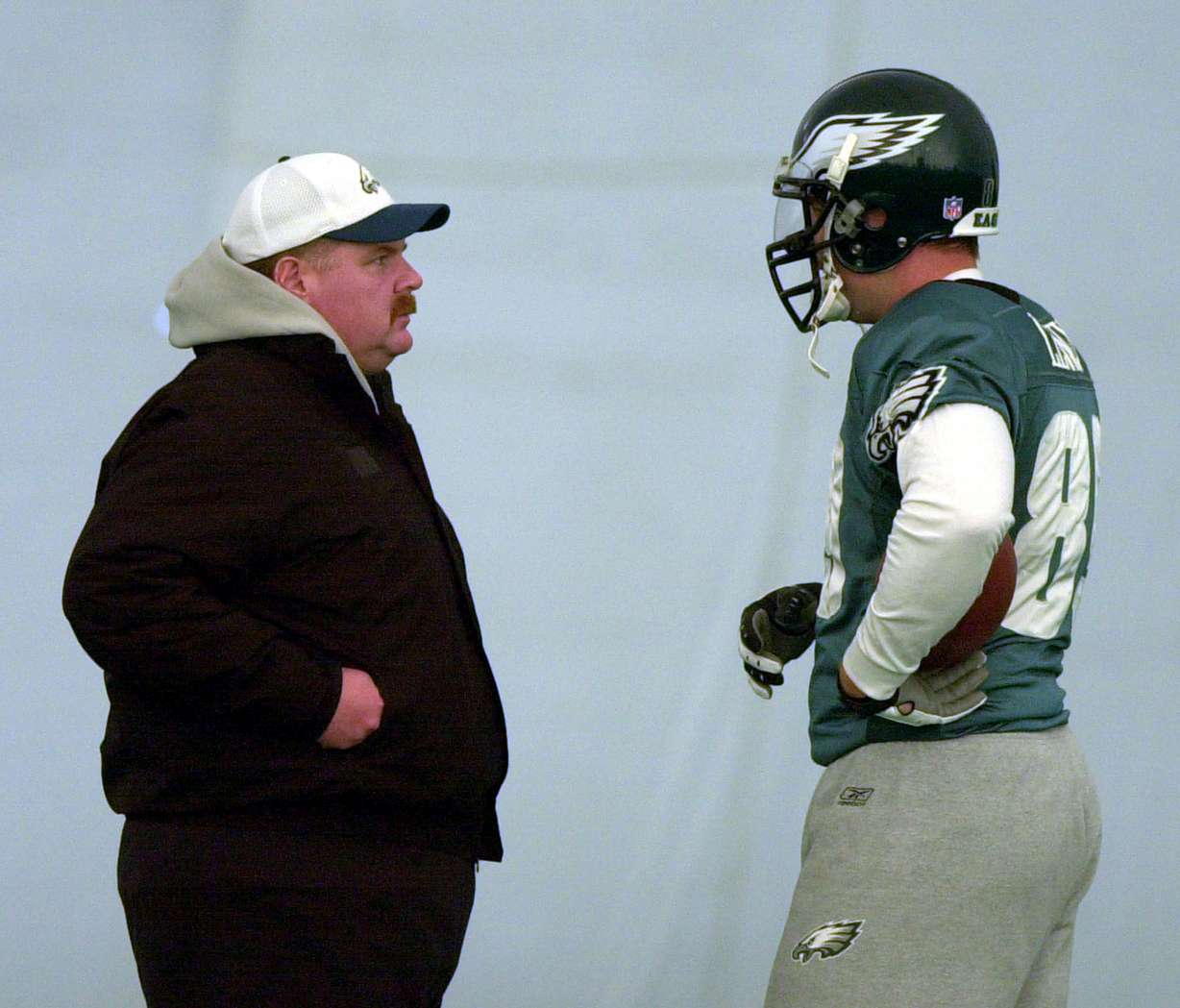 And that's where his leadership — a byproduct of his membership in The Church of Jesus Christ of Latter-day Saints, Reid has said — really began to show through.
"He's completely comfortable teaching football," Lewis said. "Offensively and with the whole team, he keeps his cool, he's never flustered. He knows when to get after people, but he has the perfect temperament of the coach."
Reid's leadership has risen in Kansas City like it did in Philadelphia. And so, too, has that of another BYU product playing in his first Super Bowl: second-year San Francisco linebacker Fred Warner.
With just one year under his belt — a 4-12 campaign that saw the 49ers finish third in the NFC West — coaches and players felt comfortable assigning Warner the immense responsibility of the "green dot" on his helmet.
That dot, small in nature, comes with the tremendous responsibility of being the Niners' on-field defensive leader for a 13-3 squad. Essentially the quarterback of the defense, Warner has been tasked with managing a defense ranging from pass rushers includes Nick Bosa and DeForest Buckner to defensive back Richard Sherman, relaying the play calls from defensive coodinator Robert Saleh to the rest of the team.
"I feel like it's an honor just to be able to be out there and have the green dot and give the calls," Warner told Bay Area media last week. "I take a lot of pride in that, and I try and make sure I'm the most prepared every single week with my own preparation individually, outside of our meeting rooms and stuff like that, just making sure I'm watching tape."
There's good reason, too. Warner leads the Niners with 124 tackles, six passes defended, a forced fumble and three tackles for loss in a season he's played on 99% of defensive snaps. He won the NFL's Defensive Player of the Month award as recently as November.
Warner makes use of that responsibility by putting in more time in the film room and studying the playbook, learning the ins and outs of Saleh's system.
That attitude started in a film room in Provo, where current New England Patriots linebacker Kyle Van Noy took him under his wing.
"He was a film junkie from being at BYU, and I kind of took that from him," Warner said. "And then obviously, once you get to the NFL, it's a whole 'nother ball game.
"You can't just go out there just hoping you're going to figure things out. You've got to be able to anticipate what's going on. You can't know that unless you're looking at the tape so you can see what they're giving you."
People back in Utah are noticing Warner's rise with the Niners, too.
Though not necessarily at the expense of their other friends.
"I'm fully rooting for Andy," Lewis told KSL.com, "but I'm absolutely pumped for Fred. What he's done with the 49ers, to be their defensive leader in his second year, is totally incredible."
×
Photos
Related stories
Most recent NFL stories