Estimated read time: 5-6 minutes
This archived news story is available only for your personal, non-commercial use. Information in the story may be outdated or superseded by additional information. Reading or replaying the story in its archived form does not constitute a republication of the story.
LAS VEGAS — Every year, hundreds of thousands descend on Las Vegas for the world's biggest tech event: the Consumer Electronics Show.
And every year, without fail, there are some offbeat products that make you say, "I guess we need this?" Not all of them make it to market (probably for the best), but it's fun to see what could have been.
KSL.com combed the showroom floors this week to bring you some of the weirdest:
Pizza robot
The pizza robot by Seattle-based startup Picnic is exactly what it sounds like: a robot that makes pizza. In fact, it can cook up 300 12-inch pies in an hour.
All the pizza-maker has to do is use an app to tell the robot what type of pizza to make, then slide a frozen crust onto the conveyor belt. The whole thing looks like a mini assembly line as the robot plops sauce, cheese and toppings down on the crust.
Apparently the robot can also be reconfigured to make salads or wraps. Picnic says this is for restaurants that want more time to focus on their brand, their customers and … their food.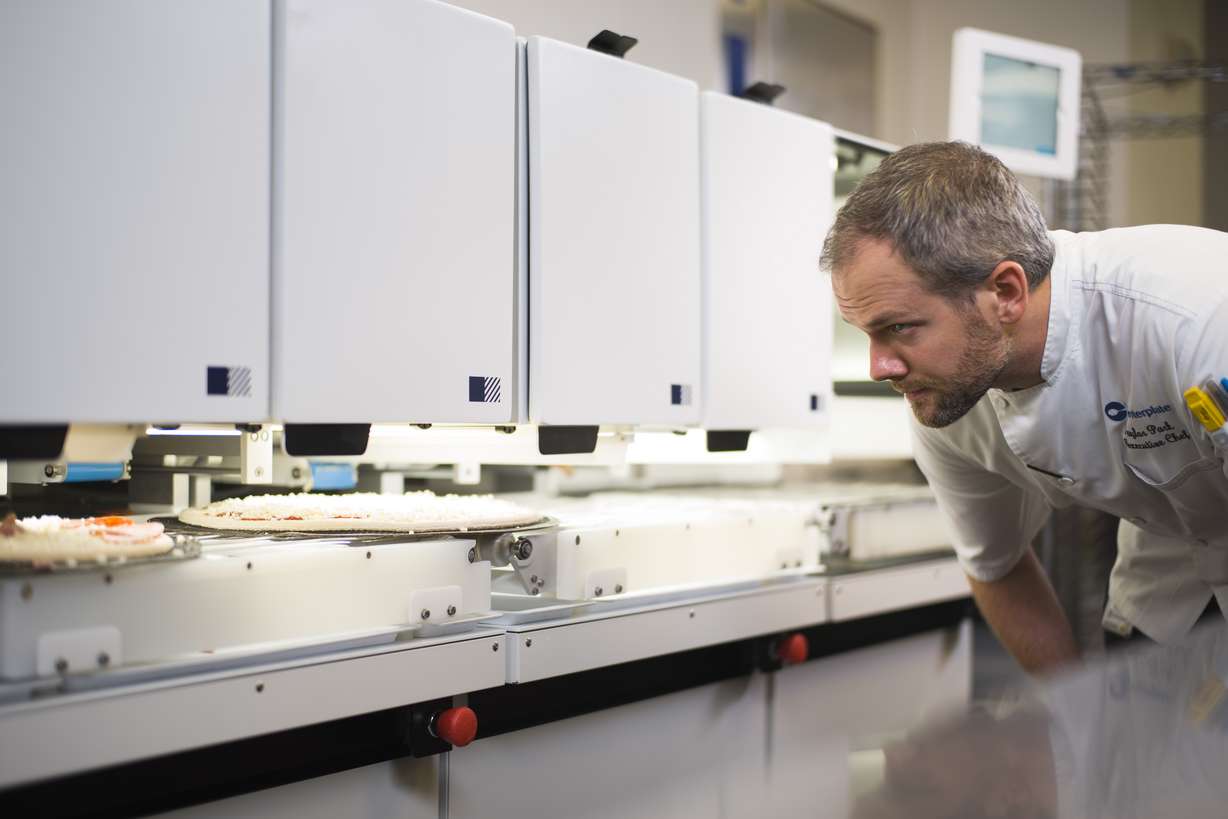 Vertical TV
The Sero is a 43-inch Samsung TV that will rotate to a vertical position for all the important things on our phones that we just need to show our friends in 4K. The TV can also double as a digital photo frame and includes Samsung's voice assistant, Bixby.
The Sero will go on the market in South Korea for about $1,600 at the end of May.
Toilet paper robot ... and a giant toilet paper roll
Have you ever run out of toilet paper while sitting on the throne? The Charmin toilet paper robot will save the day.
Just keep the robot stacked with toilet paper. Then when you run out, push a button on your phone (which we all know you'll have with you in the bathroom), and the robot will come to you in your hour of need.
The robot is most likely just a stunt to get conference attendees to come to a toilet paper booth and will probably never go to market, but I'm convinced someone somewhere would buy it if it did.
Charmin's Forever Roll is for sale, though. It's essentially just a ginormous toilet paper roll that would probably last you about a month (depending on your, ahem, bowel movements). It's available for $9 on Charmin's website.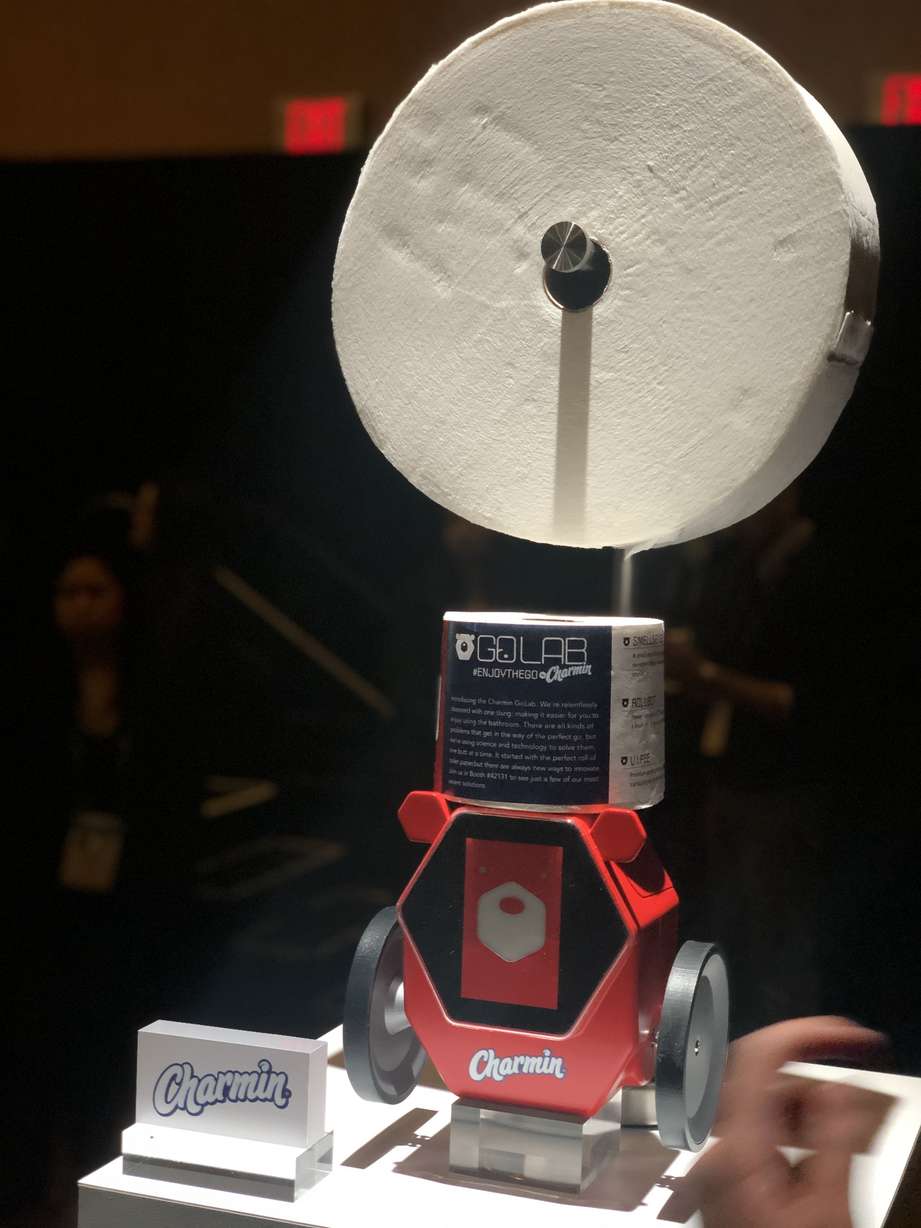 Mirror that won't let you wear the same thing twice
The NeSSA smart mirror is the high school bully that will call you out if you wear the same thing twice. The mirror will scan the outfits you wear each day and will also connect with your digital calendars.
Let's say you ate lunch with a certain friend a week ago, and now you're having lunch with that same friend again today. If the mirror sees that you're wearing the same article of clothing as you were when you last had lunch with that friend, it will flash red, alerting you to your fashion faux pas and saving you from becoming a social outcast.
Oh, you didn't know your friends were tracking your daily outfits? Now you do, loser.
Luggage that follows you
Maybe you have your hands full, or perhaps you just don't want to wheel your carry-on around. Never fear, the nearly $800 Ovis suitcase by ForwardX Robotics will simply follow you.
The carry-on is equipped with AI, self-driving and computer vision technology, allowing it to avoid obstacles and follow behind or to the side of you. It even includes a GPS tracking module and a manual mode for escalators or stairs. If it is more than 6 feet away from its user, it will alert them via a smart band on their wrist.
Robot puppy
Jennie, a cuddly robot puppy created by robotics startup Tombot, is designed for Alzheimer and dementia patients, or others who could use some companionship but might not be in a position to care for a live animal.
Jennie can mimic the looks and behaviors of a real dog and responds in different ways depending on how her owner touches her. She'll also respond to voice commands and has an all-day battery.
She wins the "OK, maybe we do need this" spot on this list.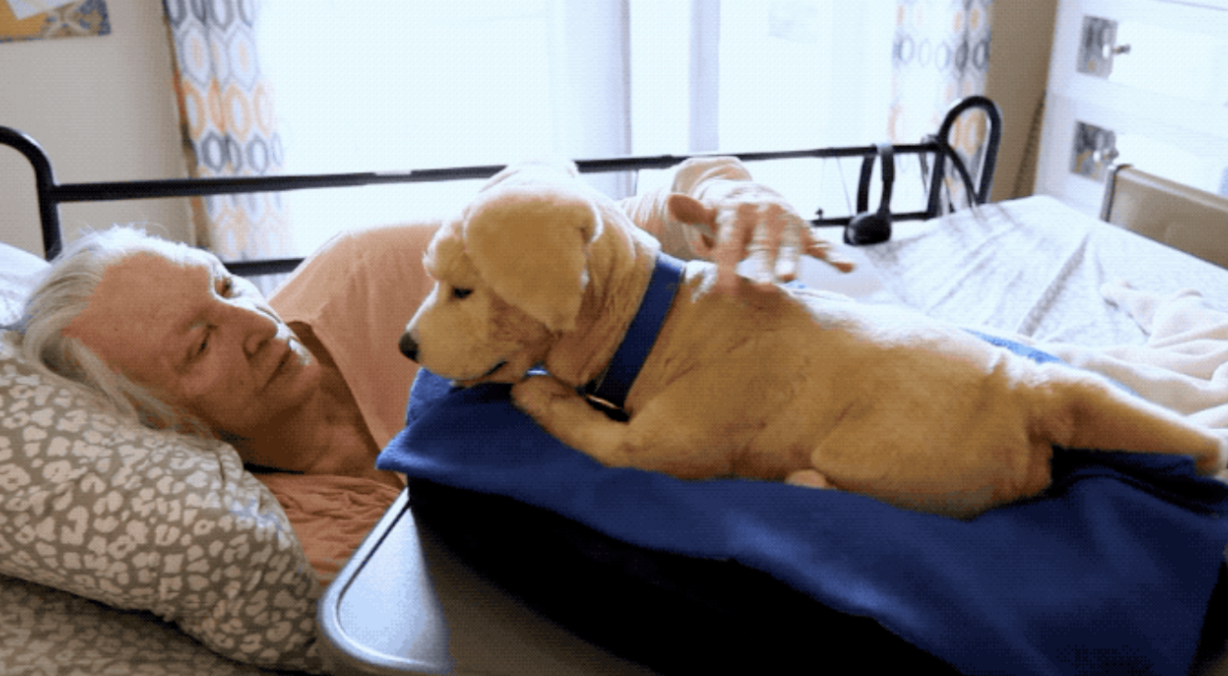 Toothbrush that cleans your teeth in 10 seconds
The Y-Brush by FasTeesH looks like those things the orthodontist uses to take impressions of your teeth, but it's actually a toothbrush that finishes the job in 10 seconds.
Just put toothpaste on either side, bite down on the Y-shaped mouthpiece and turn it on. It will vibrate for 10 seconds while you chew on it and, supposedly, clean your teeth as well as any smart toothbrush out there.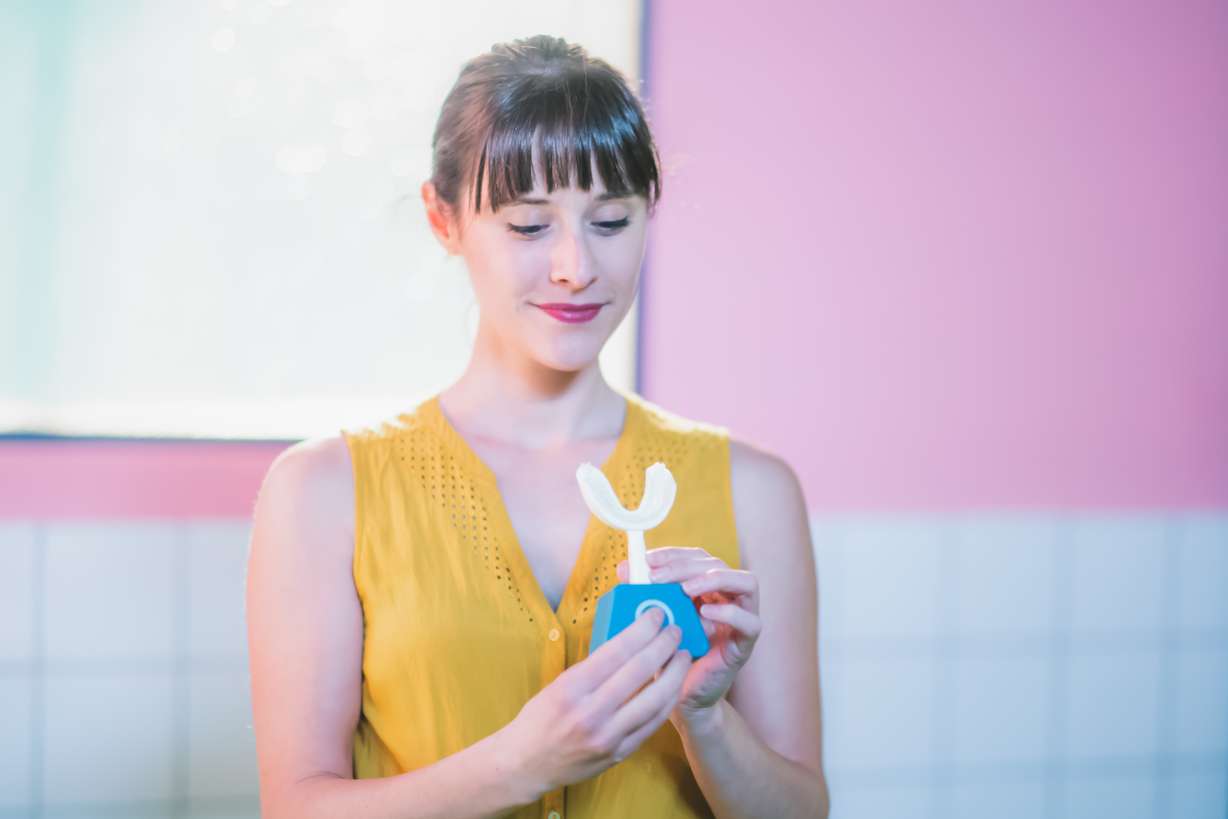 Smart litter box
The LuluPet AI Smart Cat Litter Box will probably treat your kitty better than you treat yourself. It will monitor and analyze your cat's excrement and update you on any abnormal activity that may indicate health issues. It will also weigh your cat and let you know if he or she is too fat.
The litter box is also Alexa- and Google Home-enabled, for some reason, and has a built-in camera so you can watch your cat's ... activities live. The litter box will go on sale on Amazon in March for $149.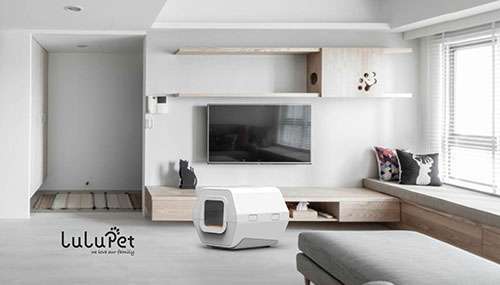 Snoring pillow
Do you sleep with a massive snorer? Join the club. The Motion Pillow will make sure both you and your loved one get a good night's rest.
The pillow is connected to a device that can detect when its user begins snoring, then four airbags inside the pillow will inflate and reposition the snorer's head until their airway is once again clear. The pillow also comes with an app that will track their sleep.
The pillow is available on Amazon for $378.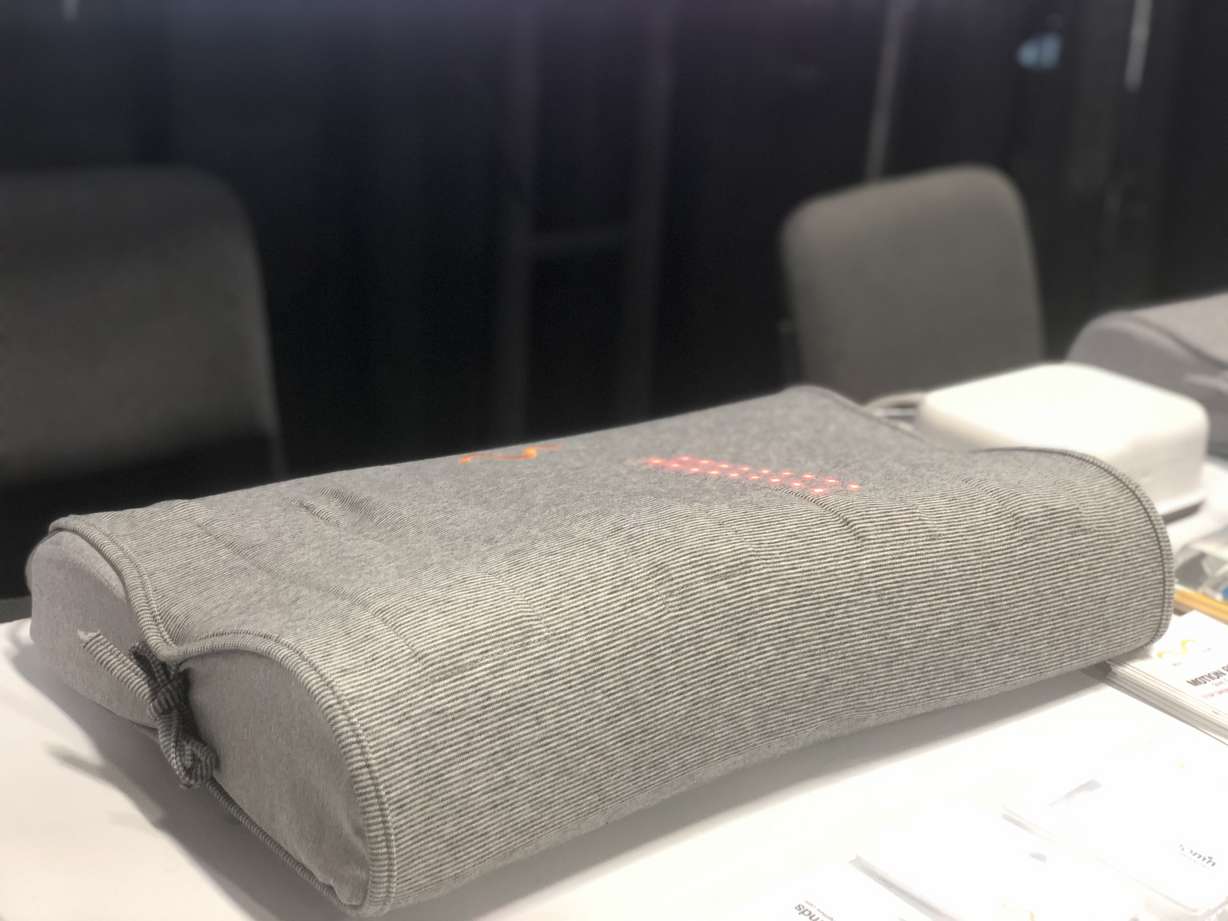 ×
Most recent Features stories