Estimated read time: 5-6 minutes
This archived news story is available only for your personal, non-commercial use. Information in the story may be outdated or superseded by additional information. Reading or replaying the story in its archived form does not constitute a republication of the story.
LAS VEGAS — We've witnessed a technological revolution over the last few decades.
The smartphone has fundamentally changed the way we live and the way our brains function. What will this next decade bring? Self-driving cars? Incredibly fast internet? One streaming service to rule them all?
"We're talking about technology's influence on human behavior," Consumer Technology Association vice president of research, Steve Koenig, said during a presentation on coming tech trends at the Consumer Electronics Show in Las Vegas Sunday.
Here are the eight tech trends you'll see this year, and likely throughout the upcoming decade.
Intelligence of things
The last decade was all about IoT, or the internet of things — essentially, everyday devices that connect to the internet. This decade, however, will be focused on the intelligence of things as our devices continue becoming smarter via artificial intelligence.
And we won't even have to use a different acronym.
This trend will usher in enhanced machine learning as AI learns to take larger data sets and analyze them in real time. We'll also see AI appear in our smart home devices and televisions as they learn to anticipate our habits, recognize objects and respond to them — much like your streaming service of choice knows your favorite shows and suggests similar ones.
We'll also see AI advance speech and facial recognition technology, including biometrics, that will likely play a significant (and possibly controversial) role in security. Even McDonald's is jumping into the space: A new research and development lab in Silicon Valley is working to bring voice assistants to the drive-through.

5G
In 2019, mobile networks across the globe deployed 5G — the fifth generation of wireless technology, purported to bring superfast speeds that will change the world. But 5G hasn't changed things quite as quickly as promised. In fact, the most widespread versions of 5G aren't much better than 4G.
But that probably won't last for too long. Industry analysts predict that 133 million 5G handset units will be shipped out by 2023 (compared to 2020's 20.2 million), and innovators at CES are scrambling to show how their tech will exhibit 5G's potential.
As 5G develops, it could make tasks like remote manufacturing, training, health care and even surgery possible. It could also enhance traffic safety and control, smart grid automation and industrial application.
Perhaps one of the most surprising industries 5G is set to disrupt, however, is agriculture. The technology could make possible automated farming equipment and allow squadrons of drones to fly over fields while using sensors to look for things like plant disease or areas that need more water.
Streaming wars and large TVs
Companies like Disney and Apple launched their own media streaming services last year, and we'll see even more in 2020, like NBCUniversal's Peacock or Quibi (a mobile subscription service for short-form video). In fact, our streaming subscriptions might end up being as hefty as our cable bills were, and we'll be back where we started.
But at least we'll enjoy what we're paying for in cinematic style, because our TVs are likely to get larger as time goes on. We'll also see an advancement in 4K and 8K TVs and content.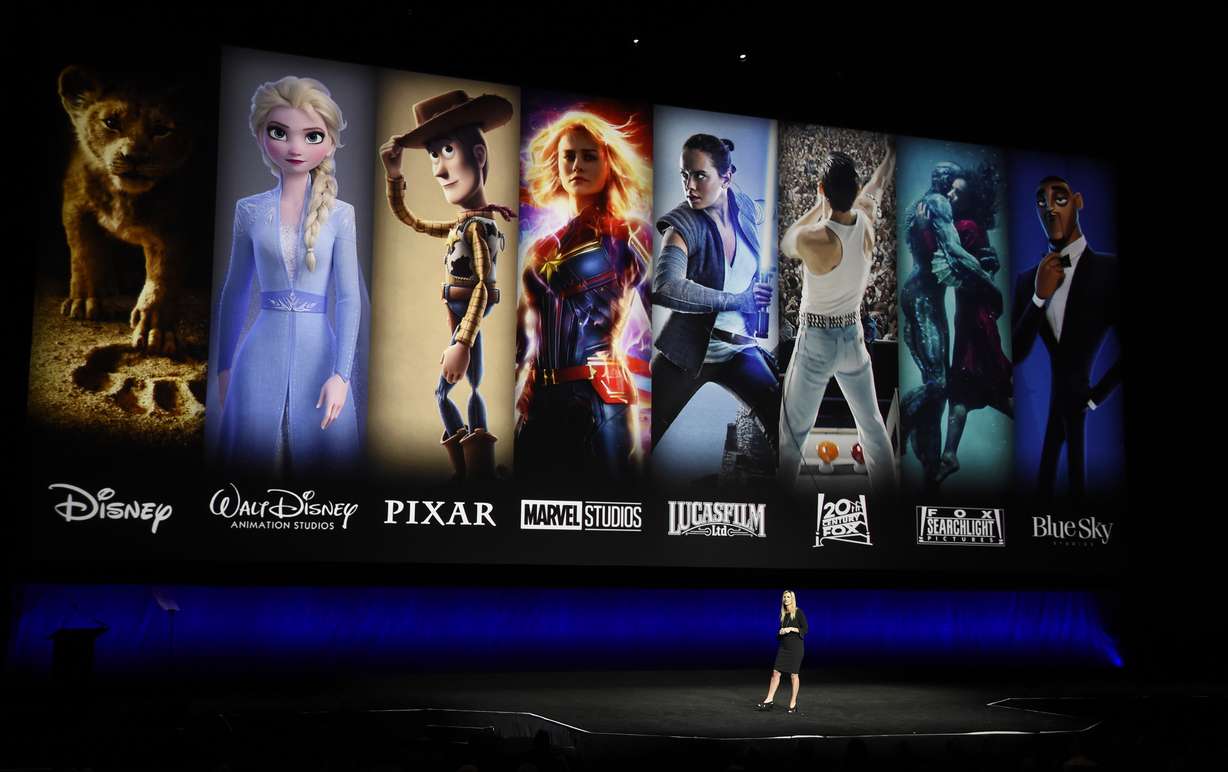 XR
Augmented, virtual and mixed reality (or XR) will advance as industries find uses for them. They're already popular in workplace and healthcare training, as well as industries like architecture, which benefits from being able to virtually show building plans.
The norm for VR is something called six degrees of freedom, meaning users can have a 360 glimpse into the virtual world rather than a simple look up, down and to the side. AR is being implemented into a variety of different products and content, and AR glasses are becoming much sleeker and more user-friendly.
Gaming
Esports garnered $1 billion in revenue in 2019, and that's only likely to continue in 2020 and the decade to come. Manufacturers have also started creating more immersive gaming, such as better graphics cards and special gaming microphones and headsets that give users an immersive audio experience.
We're also seeing a rise in cloud-based gaming, with companies like Apple, Google and Microsoft launching their own cloud-based gaming platforms.
Transportation
"We're finally at that inflection point where electrification (of vehicles) makes a lot of sense," Koenig said. "In fact, I think this is the electric decade for vehicles."
The automotive industry has been going in that direction for a while, but innovation in battery systems, faster charging, longer charges, electric motor innovation and better (and more) charging systems are finally making electric vehicles truly feasible and sensible for consumers.
We'll also see more commercial deployments of self-driving vehicles, Koenig believes. Technological innovation in the space has made driverless cars not just a dream of the future, but an achievable reality.
Transportation is also likely to change with C-V2X technology, which stands for "cellular vehicle to everything." C-V2X takes anonymous data from connected car fleets so cities and towns can have a better understanding of where infrastructure repairs are needed or which areas become most congested. In fact, we'll be seeing, and have already partially seen, something similar in Utah.
Finally, we'll see more innovations in other mobility devices like scooters. So, don't expect those to go away anytime soon.
Digital health
Health, wellness, fitness and sleep tech is not new, but it is changing. Sleep technology, for example, will no longer just track sleep but is working to enhance it via biometrics by tracking and analyzing how your body acts during the night.
Baby tech is also huge, and we'll see a lot of smart cribs that claim to help babies sleep through the night by sensing their stirring and rocking them back to sleep.
Telemedicine is also likely to advance rapidly thanks to technologies that allow doctors to diagnose their patients, and even perform surgery, remotely.
Robotics
There are robots for nearly every task — from making bread to folding your laundry. Social and educational robots are also becoming increasingly popular as they act as companions, caretakers and teachers for their owners. Some robots are teaching children coding or foreign languages, tailored to their individual learning style and pace.
We'll likely see robots continue to advance as we find more real-world uses for them.
×
Related stories
Most recent Features stories