Estimated read time: 8-9 minutes
This archived news story is available only for your personal, non-commercial use. Information in the story may be outdated or superseded by additional information. Reading or replaying the story in its archived form does not constitute a republication of the story.
PROVO — If Jeff Judkins has ever looked flustered, embarrassed, or in any way unkempt in his 19 years roaming the sidelines in the Marriott Center, it may have been Thursday evening.
But the Cougars' game against No. 16 Gonzaga hadn't even started.
Before tipoff, BYU brought out a career highlight video for the tenured women's basketball coach — the winningest hoops coach on campus — and ushered dozens of former players and their families onto the court as university president Kevin Worthen and athletic director Tom Holmoe presented him with the game ball from Monday night.
Why Monday?
Because on Monday, BYU's all-time winningest basketball coach reached a major milestone in women's basketball — 400 wins. And the 6-foot-7 Judkins stuck his hands in his pockets, sheepishly walked toward the mass of young women — his girls — and embraced and shook hands with a former player, coach or administrator before tip-off.
It took every one of those people — players, administrators, coaches, support staff — to help make Judkins' accomplishment the previous Monday.
"When it comes down to it, it's all of the above," Judkins told KSL.com before the game, his long-limbed frame stretched out across several courtside seats on the Cougars' home court. "It's having great players bought into what you believe in as a coach. Having coaches that are willing to work hard, to sacrifice, to do whatever it takes for your team to be successful. Having an administration that allows you to coach how you want to coach."
Then, as if unintentionally, he dropped the "secret sauce" — the key ingredient, and the one that only the head coach of a program can add.
"A good coach takes his teams and the talents and abilities he has and works around it," Judkins said. "He doesn't get stubborn, but he's willing to blend and change what he has to do for the team to be successful."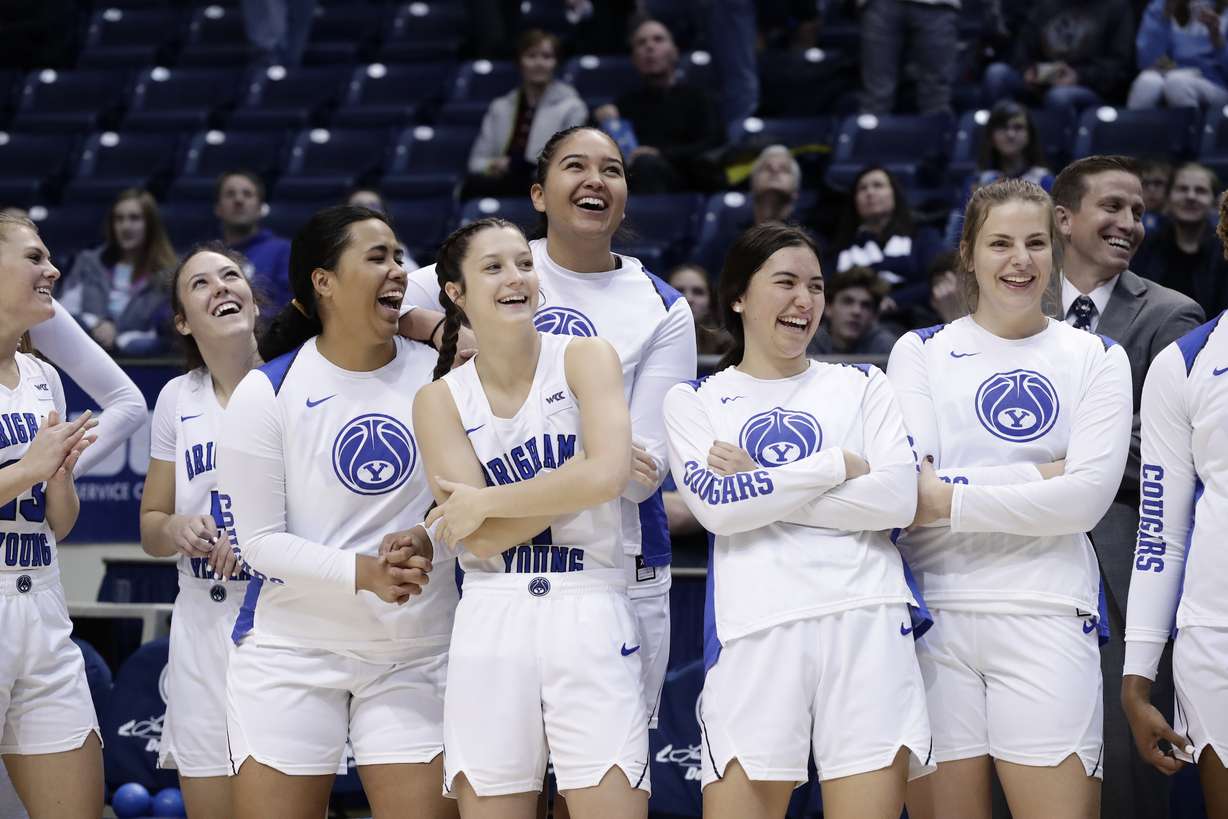 Moments later, the Cougars tipped off against the Zags, a 55-43 loss that dropped BYU to 7-6 on the year with their first loss in West Coast Conference play (2-1).
But for a brief moment, the spotlight was on Judkins — not exactly where he wanted it, because that's just who Judkins is. You don't stay in this profession for long by focusing on yourself, let alone nearly two decades at one spot.
Yet the former University of Utah all-conference post player and NBA veteran with the Boston Celtics, Utah Jazz and other organizations took the moment in stride because he knew it was important for his team, for his players, and for his program.
That's another key to lasting as long as Judkins has in his position: taking one for the team. It's what has led BYU to a 400-189 record under Judkins, whose only head-coaching challenge has come in Provo.
"I think the biggest word that comes to mind with Jud is just consistency," said former BYU assistant Dan Nielson, who is just 396 wins behind his mentor in his first season at Utah Valley. "To be able to do what he's done over the past 19 years; I'm no mathematician, but getting to 400 (wins) in less than 20 years means you're averaging more than 20 wins per year — and that's really impressive in this day and age."
No. 400
The consistency, the coachability, and the relationships: those were all things Judkins learned early in his career.
Through 12 seasons of 20 wins or more, including a 28-win season in 2013-14, Judkins has led the Cougars to nine NCAA tournament appearances, two Sweet 16 berths, five more WNIT appearances with a national quarterfinal bid in 2010-11, and three conference regular-season titles. It's a record unlike any in BYU sports, and unmatched in the West Coast Conference.
"He's run stuff the same way; he knows what he wants, and I think the big thing with him are expectations," Nielson said. "His expectations have always been to win. He's won a lot of games."
A coach is only as good as his players. But Judkins' players all have something in common: they run his system, the way he wants it to be run.
It's added up to a remarkable career so far.
"His system is a team-oriented system," BYU assistant coach Ray Stewart said. "We don't just share the ball with one person; it's one through five, everyone getting shots. He teaches you how to really think the game."
But the biggest lessons, perhaps, came early in Judkins' career. He stepped right into a 24-9 season and NCAA Sweet 16 bid in 2001-02, and made it back to the tournament a year later.
But another year later, Judkins faced some adversity — one that would carry him through to this week's remarkable accomplishment.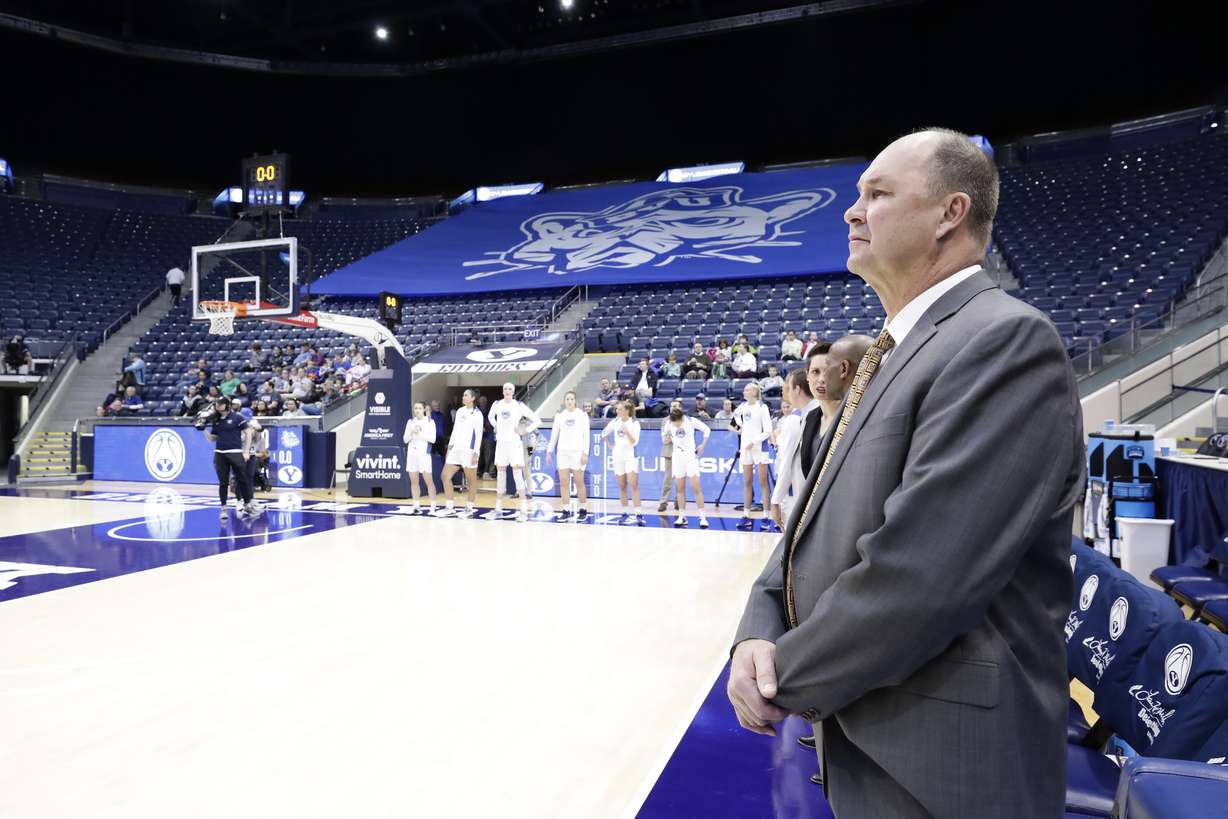 ***
To say that 2007-08 wasn't a banner season for the BYU women's basketball program would be an understatement.
The Cougars, coming off back-to-back NCAA Tournament appearances with postseason bids in five of Judkins' first six seasons, had established themselves as one of the top teams in the Mountain West Conference. But early injuries that breached deep into BYU's depth hurt, and the Cougars lost seven of their final eight games to drop to 13-16 — the only sub-.500 season of Judkins' career.
"That was probably the best year I ever coached, working hard and doing whatever I needed to do for the team," Judkins recalled. "What it got me to think was to look at what my team is, what talents I had, and how I could blend that together."
From that down year came a program, though.
The Cougars returned four starters from that year, including Keilani Moeaki and Shawnee Slade. They won five more games the next season and advanced to the WNIT quarterfinals two years later. That sparked a run of eight straight postseason qualifiers at BYU, finally broken with a 16-14 record in 2017-18, that included eight straight 23-win seasons.
"We had a lot of injuries, it was tough, and it may have been one of the better coaching jobs he's done," said Neilson, a former BYU practice squad player who moved up to video coordinator and director of basketball operations in his first stint with BYU. "We grinded out every single one of those wins.
"It's kind of funny that that's the one under-.500 year he's had."
***
Talk to Judkins, though, and the most important part about his job doesn't revolve around wins or losses, around conference titles, or around NCAA bids. It's about the people — and not just the six All-Americans, seven conference players of the year, or four conference defensive players of the year.
"I've never been around a coach who cares so much about one through 18 on the bench," said Stewart, who joined Judkins' staff in 2011. "He feels bad when he doesn't play the walk-ons. He has the biggest heart, and he gives these kids experiences that normally they wouldn't have a chance. That's why they love him."
It's also why so many of his players have gone on to coaching careers of their own — whether in high school or college. Judkins has left a remarkable impact on Utah hoops; there's hardly a player, coach or referee in the state that simply doesn't like him — even among Ute fans (being a Utah alum with a conference title and two NCAA berths in his tenure from 1974-78 helps that stigma, of course).
He's genuine, nice — but also unafraid to tell you like it is, said Kim Gibb, who played for Judkins from 2009-14 and is now in her third season as director of basketball operations.
"That's the kind of the way it seems that Juddy is," Parker said. "You can tell he cares about you, but he'll tell you exactly how he feels as well, which is a quality of a great coach."
Judkins cares about his players, his staff, and those around the program. He knows when to mean business and when to let loose and have fun — like making a cameo appearance in Paisley Johnson's latest vlog entry or Shaylee Gonzales' newest TikTok video.
Judkins connects with people, no matter how many generations he is removed from them as he approaches his 20th year at BYU.
"The thing that surprised me the most was this 62- or 63-year-old man who connects with these guys in a way that is pretty impressive. It's how he embraces all that stuff," said assistant coach Lee Cummard, who is in his first season coaching women's basketball. "How he connects with them is in his own unique way, but he's a unique individual himself. And they embrace him, and it's one of the best things that he does for this program."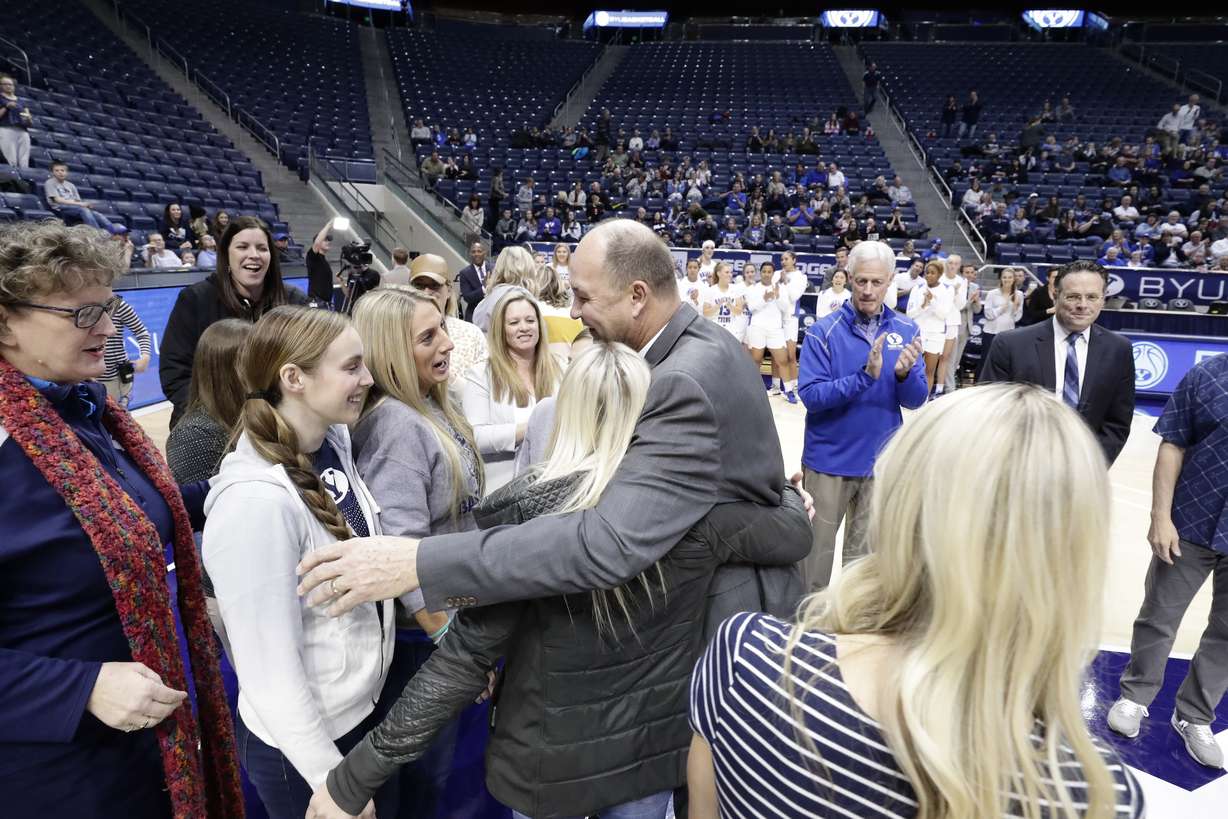 ***
Judkins gives no indication that he is letting up, or that he plans to leave his position for another school, job or opportunity any time soon. But the virtue of a milestone like 400 career wins prompts career introspection, and so the question has likely come up: how much longer, coach?
The answer is "plenty longer"; his colleague in the West Coast Conference, Paul Thomas at Saint Mary's, just reached 500 wins and Utah State's Jerry Finkbeiner got as high as 570 before stepping aside for medical reasons that were not life-threatening. So, Judkins likely won't be stepping away any time soon.
Ask those around him, even in a joking or off-handed way, and they won't hesitate, either.
"I would say 600 more (wins), at the rate he's going," Stewart said. "He isn't slowing down, he's still as sharp as ever watching film. I've never been around a coach before that has the mind to see things the way he does. It's kind of freaky to watch him break down film."
×
Photos
Related stories
Most recent BYU Cougars stories