Estimated read time: 10-11 minutes
This archived news story is available only for your personal, non-commercial use. Information in the story may be outdated or superseded by additional information. Reading or replaying the story in its archived form does not constitute a republication of the story.
THE CINEMA — I have said this many times over the last 365 days, but 2019 has been a great year for movies. This is one of my favorite times of the year, as we get a chance to look back at what we consider the best films of the year.
This year John, Jacob and myself have compiled our lists of what we consider to be the best films of 2019 and why. This list is never easy, but always fun.
Best performance
David's pick: Willem Dafoe ("The Lighthouse")
It wasn't until his performance as a stop-at-nothing assassin in the film "The Grand Budapest Hotel" that I can say I became a true fan of Willem Dafoe. His performance as Vincent van Gogh in last year's "At Eternity's Gate" only strengthened my affinity for his acting abilities. This year, he put in his performance as Thomas Wake, the salt-cured lighthouse keeper in the film "The Lighthouse," cementing him as one of my favorite actors of all time.
Dafoe's performance as Wake should put him at the top of the Academy Awards nominations list for best actor of 2019. Dafoe carried the quirky and unpredictable film with such conviction I believed the character to be real. I hated and loved him by the end of the film.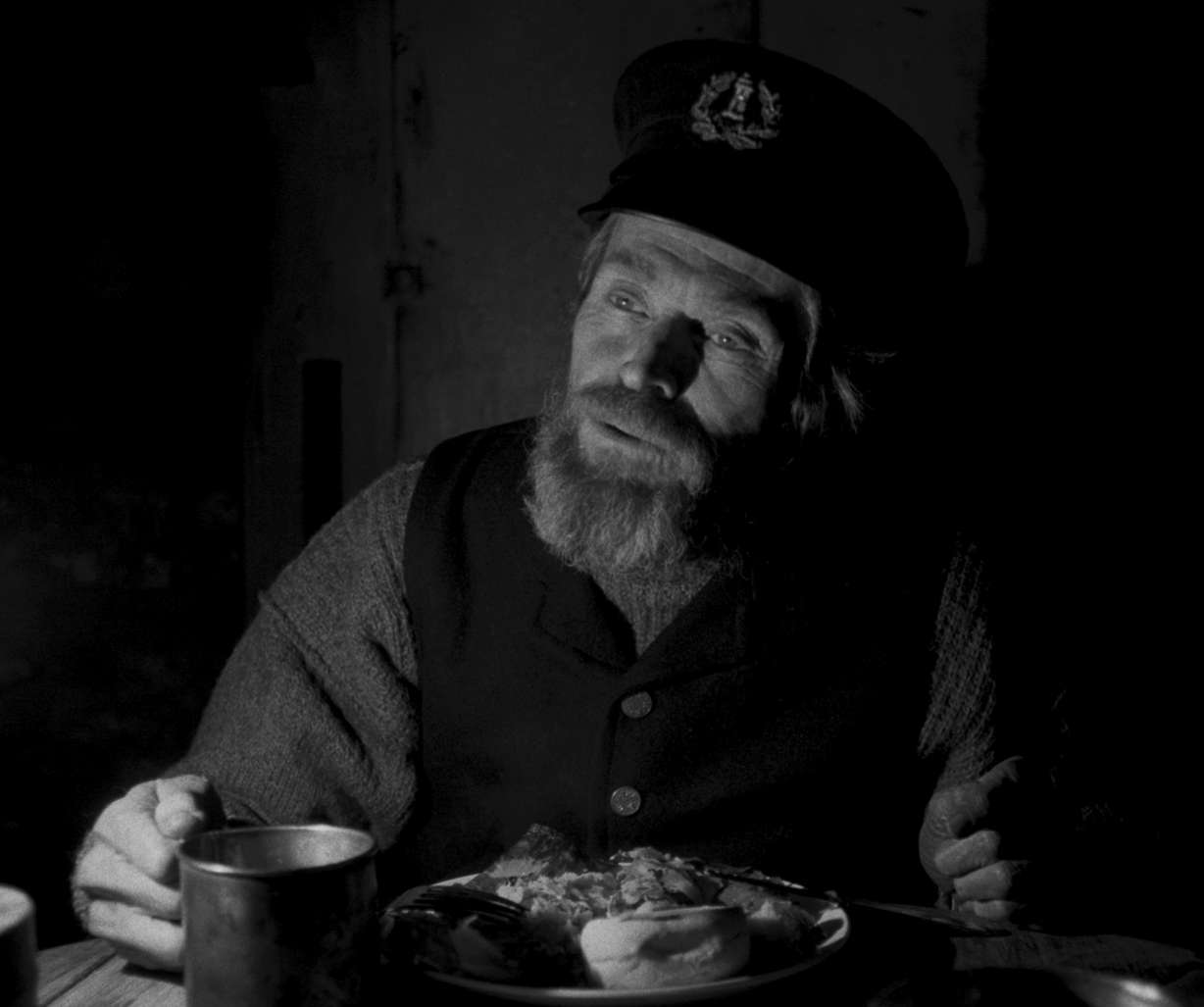 Given the monumental feat required to deliver one of the best-written curse-based monologues in the strangest dialect I ever hope to hear, Dafoe owned the character and movie with this performance.
"The Lighthouse" is rated R for sexual content, nudity, violence, disturbing images, and some language.
Jacob's pick: Awkwafina ("The Farewell")
Awkwafina is perhaps the unlikeliest best actor pick I've chosen in recent years. But she is brilliant in Lulu Wang's "The Farewell," an underrated and underseen movie from earlier this year.
Awkwafina plays Billi, a young Chinese-American woman who learns that her grandmother has been diagnosed with terminal cancer. But the family is refusing to inform the grandmother of the diagnosis, in part, to spare her the pain of knowing she will die.
In a movie where lots of emotions are — for obvious reasons — held back, Awkwafina is brilliantly subtle in her performance. She says so much with simple, understated expressions. And in a pivotal scene when all those pent-up emotions come out, Awkwafina commands the screen and makes the audience feel everything the character feels.
John's pick: Taika Waititi ("Jojo Rabbit")
There were a lot of good performances in 2019, but I think I have to tip my hat to Taika Waititi in "Jojo Rabbit." That may seem like an odd pick, but Waititi's turn as Adolph Hitler is absolutely brilliant.
Waititi plays one of history's worst monsters and makes him absolutely hilarious. He does so in the way a 10-year-old boy would envision the man thanks to propaganda and lies. It's truly amazing what he's done in "Jojo Rabbit."
Biggest disappointment
David's pick: "Glass"
I had such high hopes for "Glass," the third in a trilogy to M. Night Shyamalan's para-superhero films "Unbreakable" and "Split." This film was meant to combine the previous two storylines and give us the conclusion we were all hoping for. Instead, it felt like a lot of wasted potential by being too confined to the psychiatric hospital and never delivering the full measure of the characters' abilities to the audience.
In the film's defense, there was monumental hype and hope for it — which could have set it up to be a victim of the story arc's success. Regardless, it left me wanting more from what is, in my opinion, one of the most unique takes on the superhero genre.
Jacob's pick: "The Lion King"
Admittedly, I was not a fan of Disney's previous "live-action" remakes of animated titles, such as "The Jungle Book" and "Beauty and the Beast." But when the incredible cast of "The Lion King" was announced, I hoped for different results.
What I ended up getting was one of the worst movies I saw all year. Rather than offering something new or different from the brilliant original, 2019's "The Lion King" is a boring, empty regurgitation of the source material. There is absolutely no reason to watch this remake over the original film.
John's pick: "Triple Frontier"
On paper, I should have liked this movie. It stars Ben Affleck, Oscar Isaac and Pedro Pascal and has a script written by Academy Award winner Mark Boal. I guess my expectations were too high, because the movie was a big let down. Things started off fairly promising, but it went downhill fast.
This action-adventure movie ended up being fairly dull and incredibly forgettable.
"Triple Frontier" is rated R for violence and language throughout.
Biggest surprise
David's pick: "Jojo Rabbit"
Don't get me wrong, I always expect to be surprised (which I know is an oxymoron) by Taika Waititi and anything he puts out. I was just not expecting to get the movie we got with "Jojo Rabbit".
This film surprised me because it was not only funny and off-kilter, but it was also deeply human in the message it delivered. Scarlett Johansson and newcomer Roman Griffin Davis stole the show with their performances as they navigated what it means to lose innocence and see the world for what it is, not what we are told it should be.
Jacob's pick: "Ad Astra"
How did this film fly so far under the radar? It's a big-budget action space blockbuster featuring one of the biggest stars on the planet, and is directed by acclaimed filmmaker James Gray.
Brad Pitt has received a lot of appropriate praise this year for his performance in Quentin Tarantino's "Once Upon a Time in Hollywood." But it's his turn in "Ad Astra," as a wayward astronaut desperately searching for someone who does not want to be found, where he's at his career best.
Pitt's voice-over narration and the film's slow, deliberate plot means "Ad Astra" isn't for everybody; but I found it to be one of the most beautiful, thrilling and poignant films of the year.
John's pick: "The Peanut Butter Falcon"
I wasn't surprised I liked this movie, because I was very much looking forward to it. The reason I have "The Peanut Butter Falcon" listed as my biggest surprise of the year is I didn't realize how fantastic it was really going to be.
This film battled for my favorite spot overall and is an absolute crowd pleaser. I struggle to think who would not absolutely love this movie. I cannot recommend "The Peanut Butter Falcon" enough and it is without a doubt one of the best films of 2019.
Guilty pleasure
David's pick: "Dora and the Lost City of Gold"
I'm feeling really vulnerable right now, admitting I liked this film as much as I did. I guess it goes back to when my daughter was young and loved to watch the Nickelodeon educational cartoon "Dora the Explorer." We watched countless hours of this cartoon together, which honed my daughter's ability to speak very basic Spanish at a young age and my ability to use magical talking maps.
This film was funnier than I expected and a little more earnest than I would have thought it could be. I caught myself laughing out loud a few times with my now teenage daughter as we watched the live action Dora do her best to save the world.
Jacob's pick: "Knives Out"
There's not much new at play in "Knives Out." Director Rian Johnson's follow-up to "The Last Jedi" is a whodunnit in the most traditional sense, and is more in his wheelhouse than "Star Wars." He includes a little flair — namely, a recurring theme examining how privileged Americans treat immigrants — to make the throwback film feel just 2019 enough.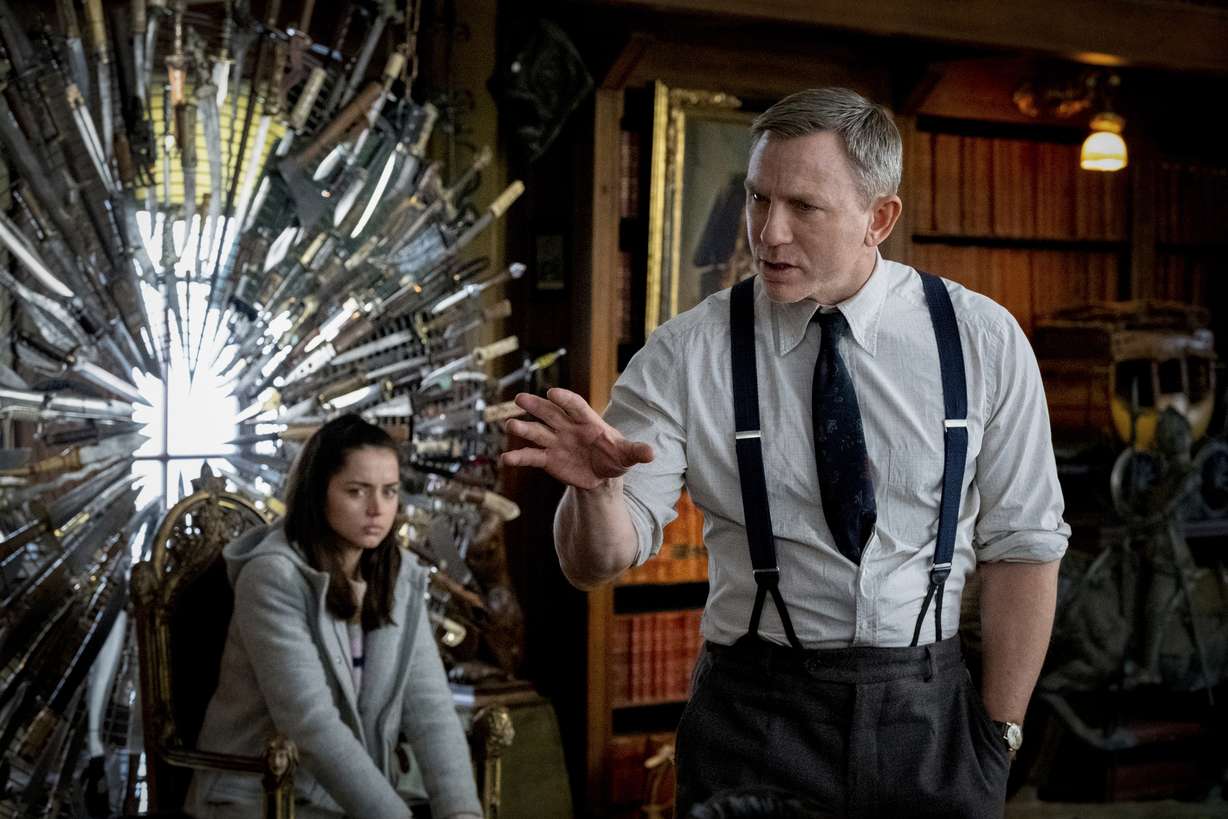 With a fantastic cast and an amazing script that keeps viewers guessing but ties everything up perfectly in the end, "Knives Out" is an absolute blast. It provided possibly the most enjoyable two hours I spent in a movie theater this year.
John's pick: "Always Be My Maybe"
I'm going with another Netflix movie here, but I really liked "Always Be My Maybe." The rom-com isn't perfect, but it's funny, has two great leads in Randall Park and Ali Wong, and boasts one of the greatest cameos of all time with Keanu Reeves.
This is one of those movies that I didn't expect to like that much, but I had a great time with it and will watch it again.
Best overall
David's pick: "Once Upon a Time in Hollywood"
I didn't expect to like this film as much as I did, but the characters are what pulled me in and kept me there. Between Brad Pitt playing the cool Hollywood stuntman unfazed by anything and Leonardo DiCaprio playing the insecure Hollywood actor who was an emotional wreck on the inside, I found myself wanting desperately to identify with Pitt but soon found I was more like DiCaprio in this film.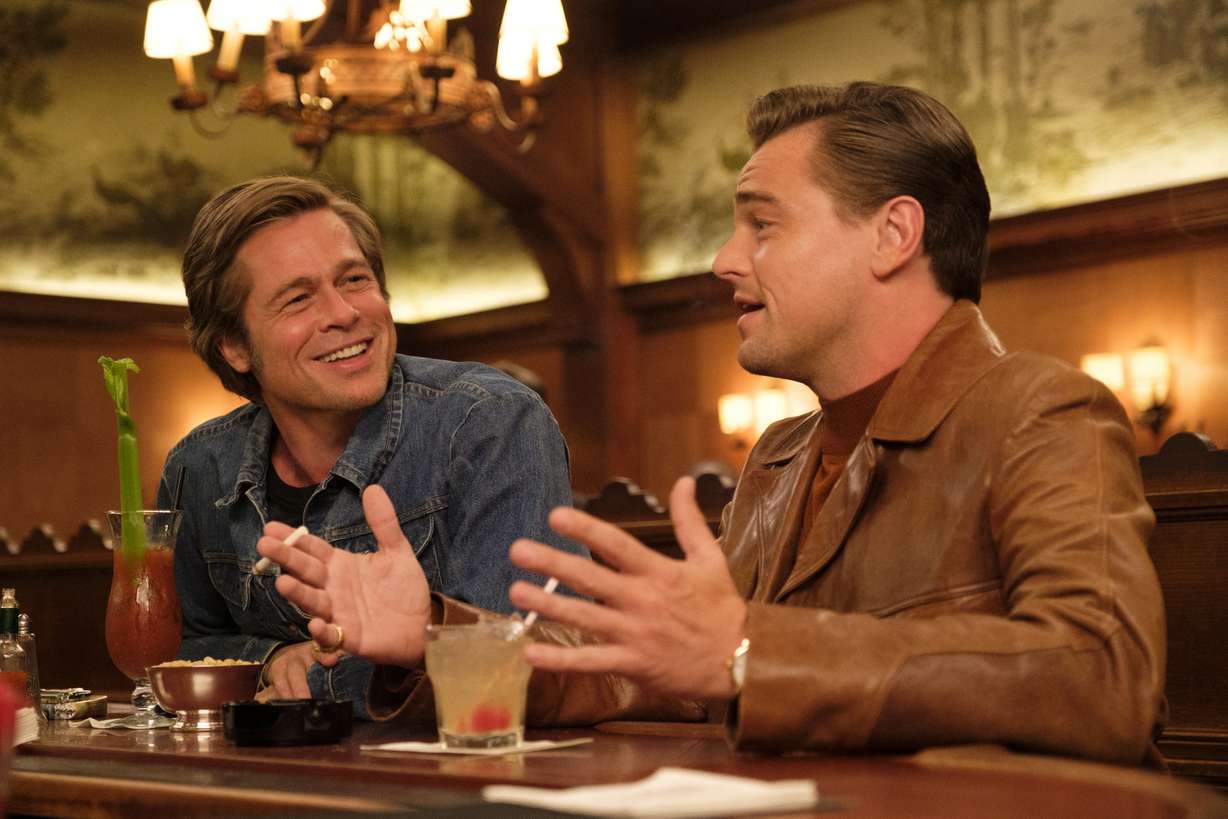 This film fictionalized the events of the Manson family murders in Hollywood by creating an alternate ending for the night of August 8, 1969, in true Quentin Tarantino fashion. I rarely see movies more than once in a theater by choice, I saw "Once Upon a Time in Hollywood" four times in theaters this year, enjoying it more each time.
"Once Upon a Time in Hollywood" is rated R for language throughout, some strong graphic violence, drug use and sexual references.
Jacob's pick: "Parasite"
Nothing released in 2019 comes close to the brilliant cinematic mastery at play in Bong Joon-ho's transcendent "Parasite." The esteemed South Korean filmmaker provided the most fulfilling movie experience of 2019.
The first half of "Parasite" is hilarious in its depiction of a lower-class family that worms its way into the lives of a rich Seoul household. Then, director Bong hits you with a truly shocking bait-and-switch, and the latter half of this film is a bleak and thought-provoking look at class, capitalism and consequences.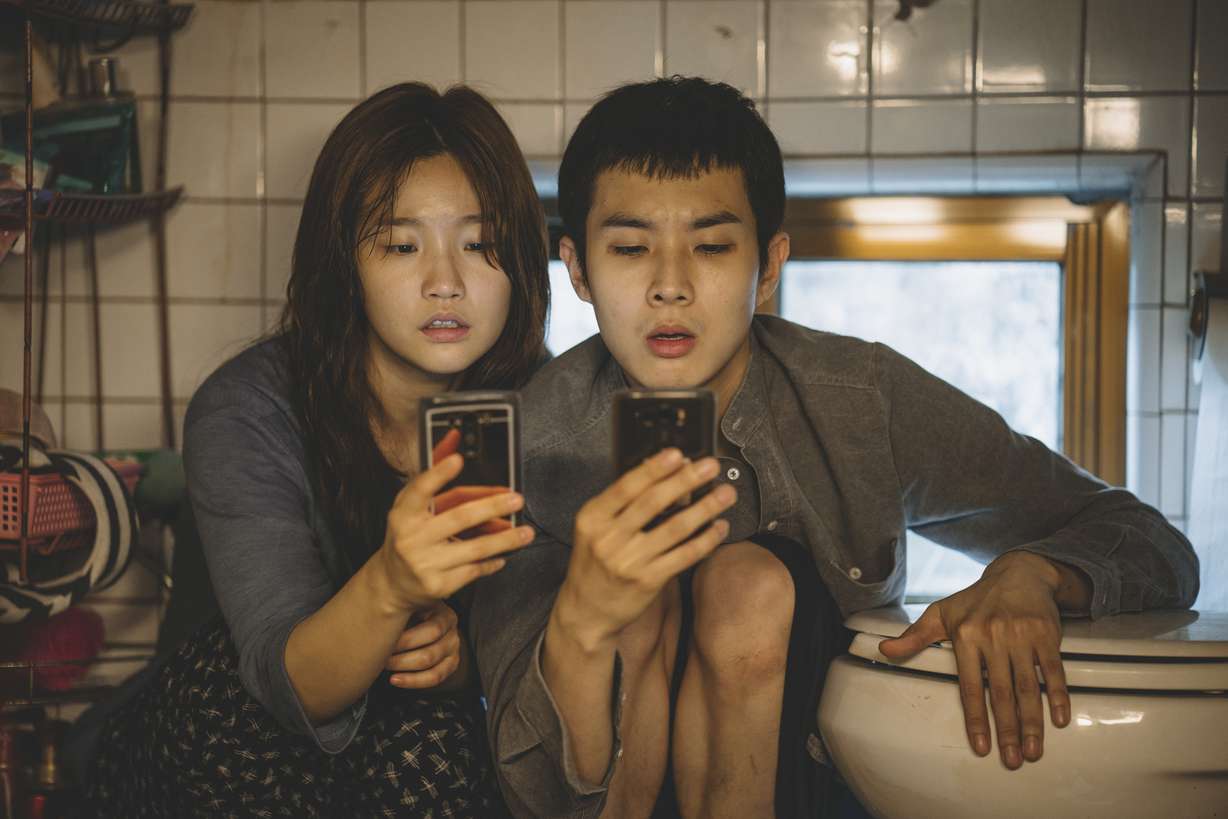 Saying more would ruin the experience for those who haven't seen this masterpiece. "Parasite" goes in directions you'd never expect and takes you on a thrilling and emotional ride. It's one of the only films released this year that feels distinctly of this era but also seems to have the lasting power of a film that will continue being watched and discussed for decades to come.
"Parasite" is rated R for language, some violence and sexual content.
John's pick: "Jojo Rabbit"
What can I say? I love "Jojo Rabbit."
This is such a unique film, and I'm not sure I've ever experienced the roller coaster of emotions in any film like I did with "Jojo Rabbit."
The performances are stellar, the storytelling expert, and the satire is perfection. I think Taika Waititi is a master storyteller, and his humor and candor in his films resonate deeply with me. I didn't think he'd be able to outdo "Hunt for the Widerpeople," but he did. This film is his masterpiece.
Conclusion
There's the proof that there is no accounting for taste when it comes to movie preferences. Regardless of whether you agree with us about these picks, we hope you have had as great a time experiencing cinema in 2019 as we have.
Feel free to add to our list in the comments. We would love to know your favorite films of the year.
Contributing: John Clyde, KSL.com Contributor and Jacob Klopfenstein, KSL.com
---
×
Related stories
Most recent Entertainment stories