Estimated read time: 7-8 minutes
This archived news story is available only for your personal, non-commercial use. Information in the story may be outdated or superseded by additional information. Reading or replaying the story in its archived form does not constitute a republication of the story.
SALT LAKE CITY — Logan has become Utah's third city — and the state's first from an area known for more conservative leanings — to adopt a plastic bag ban.
In a split 3-2 vote that incited applause from members of the public, the Logan City Council on Tuesday night adopted a citywide ban on the distribution of single-use plastic bags to take effect April 22, 2020 — Earth Day.
The delayed effective date's aim is to spur more widespread participation from more conservative Cache County as a whole — and to send a message that the college town of Logan was "serious" about reducing plastic bag waste, which can gum up recycling sorting equipment, blow away from landfills, and can take decades if not centuries to decompose, said the ordinance's sponsor, Councilman Herm Olsen, in Tuesday night's meeting.
"The ordinance is a statement that says we care. Logan city cares. We hope the county will care," Olsen said. "We hope the county, and the towns and cities within the county, will just jump on board and adopt their own plans to reduce plastic."
The ordinance was passed alongside unanimous approval of a resolution in support of a countywide plastic reduction plan that includes options for merchants to choose to either stop providing single-use bags or charge a 10 cent fee per bag. The plan, as drafted, would also require businesses who do not want to participate to be charged a special handling fee of $17.50 per ton of waste.
The city of Logan is responsible for the collection and disposal of municipal solid waste countywide. About 60% to 70% of the plastic waste in Cache County comes from Logan City, according to Issa Hamud, the city's environmental director.
Some council members were reluctant to support Logan's citywide ban in order to give the countywide plastic reduction plan more time to be adopted, but Olsen argued Logan should move on its citywide ban to show the city's intent to be a "leader" on plastic pollution.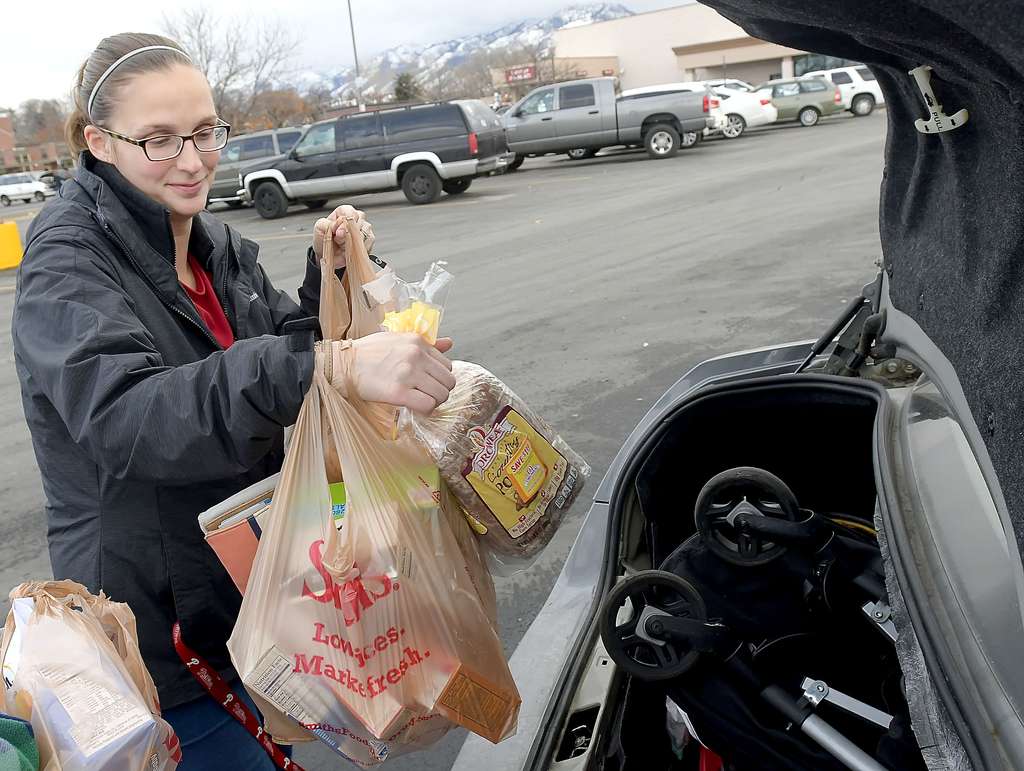 "Sometimes it requires a leader. Sometimes it requires somebody stepping up and saying, 'You know what, whether any community moves on this or likes it or doesn't like it, we can make a statement about what is important to us, what our values are,'" Olsen said.
If the countywide plan is adopted — which requires approval from first the county's Solid Waste Advisory Board and then the Cache County Council (likely requiring buy-in from more rural and more conservative leaders) — Olsen said Logan could rescind its citywide ban.
"So perhaps it's symbolic, but symbols are important and making statements are important," Olsen said. "If it's in place, it's an arrow in the quiver, and it says to the world and to the state and to this community broadly we care."
If Cache County adopts a countywide plastic reduction plan with elements to ban plastic bags, it would be the first county in Utah to do so.
It's unlikely that the County Council would adopt a countywide ban, said Cache County executive Craig Buttars, and it remains to be seen whether the council would support a plastic reduction plan, depending on what it requires.
Buttars said Logan's citywide ban likely won't have an impact on that countywide decision.
"A countywide reduction plan is something we're all on board with," Buttars said, but he added that "forcing" retailers to ban the bags or charge 10 cents per bag is a different animal.
"There's not a lot of appetite to do that," he said.
Buttars said county officials do see plastic bags as a "problem" — but one that is more complex than banning single-use plastics. He said the Solid Waste Advisory Board has been working for more than a year to find better ways of disposing it while also working with businesses that are opposed to outright bans or charging extra fees.
An 'evolving' progressive city in red Utah
Logan's support of a plastic bag ban is the latest example that the city is emerging as a more progressive area in rural Utah.
Cache County — like much of the state — is made up of many rural communities with conservative leanings, but the more suburbanized college city of Logan, home of Utah State University, is becoming more diverse.
"The city of Logan, it's not a liberal city, but it's certainly evolving," said Michael Lyons, associate professor of political science at Utah State University. "It's not a bedrock of conservatism that it was 30 years ago."
Logan — home to university professors, students and outdoor enthusiasts drawn by the area's recreational opportunities — was among the handful of cities in the state to adopt housing and employment anti-discrimination laws that cover sexual orientation and gender identity in 2010. During the 2016 presidential election, Logan's Democratic caucus wielded turnout with "overwhelming support" for Bernie Sanders, and a "substantial" part of the city voted for Hillary Clinton, Lyons said.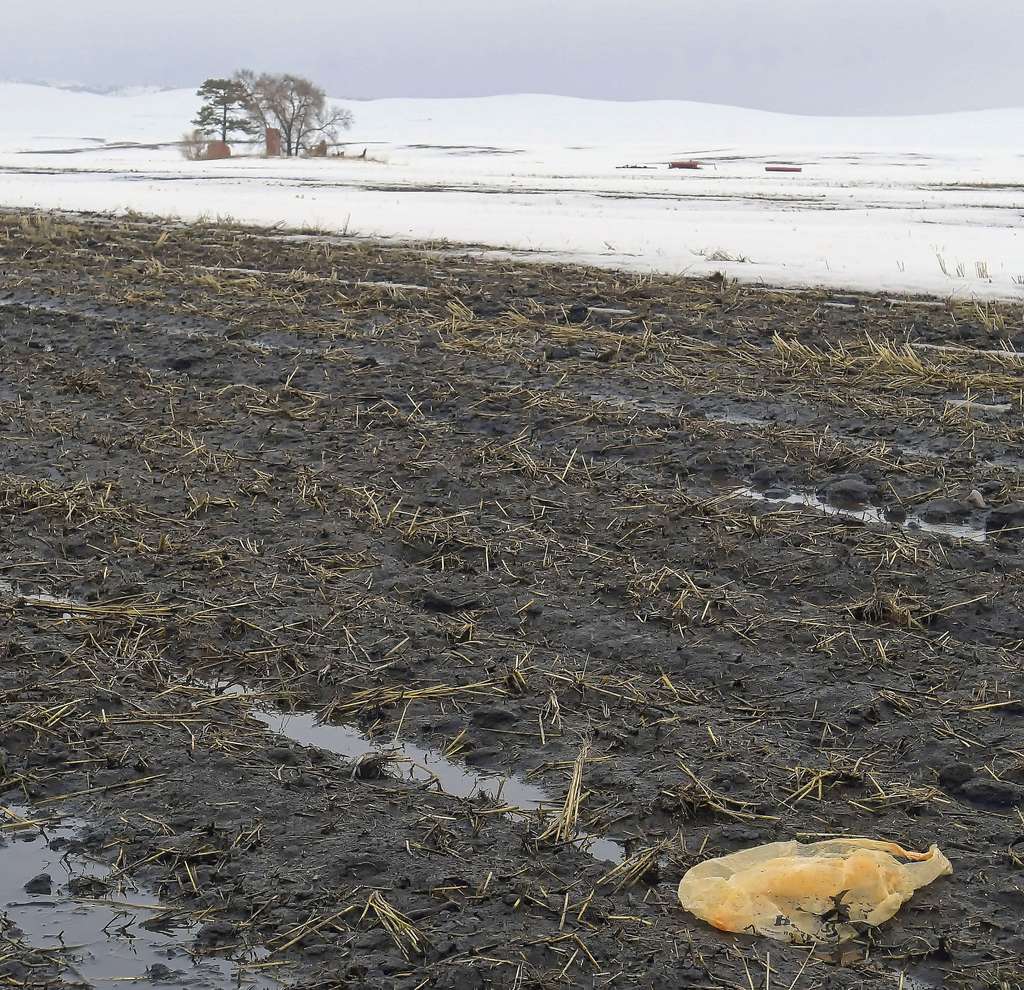 The university's presence within the city as well as Logan's proximity to outdoor recreational opportunities likely makes it an attractive place to live for a variety of people from in and out of state — so Logan is "politically more diverse than people would guess," Lyons said.
So Logan's vote for a plastic bag ban isn't necessarily surprising, the professor said, but it is another example of Logan's progressive leanings, even though it's not considered as liberal of other Utah cities that have passed plastic bag bans.
Park City adopted the state's first ban on plastic bags in 2017, followed by Moab in 2018 — both widely considered to be Utah's most liberal cities.
Murray earlier this year was poised to become the state's third city to ban plastic bags, but the City Council delayed the discussion after a packed public hearing drew passionate supporters and ardent critics.
The plastic bag ban question has become somewhat of a lightning rod for political debate between Republicans intent on keeping government out of people's lives and Democrats supportive of more environmentally friendly policies.
It has also become a debate over state versus local control. As the push to ban plastic bags has surfaced among progressive-leaning cities, the Utah Legislature has for years eyed legislation to prohibit cities from enacting plastic bag bans altogether. This year, that legislation stalled again.
Could Logan's ban have a 'ripple effect?'
The vote on Logan's plastic bag ban came during Olsen's last council meeting after he chose not to seek re-election following 12 years of public service. Olsen said he's pursued a plastic bag ban for roughly five years, intent on helping Logan do its part to reduce plastic pollution, an issue he says must be addressed on local levels before reaching national levels.
"I can't fix the oceans," Olsen told the Deseret News in an interview. "But I can sure try and help solve a problem both in Logan and Cache County. ... Frankly been too long. We've let it slip, we've let it slide, both in local communities, nationally and throughout the world. We really do need to take better care."
Momentum around the plastic bag ban has built in recent years, Olsen said, after a group of Utah State University students got involved.
Enter Lorenzo Long, a student who graduated in May, who got an assignment from Utah State University professor Roslynn Brain McCann, a sustainable communities extension specialist, to engage the community on an environmental project. Long and other students first started with one grocery store in Logan, but decided to reach higher when they hit a dead end. That turned into a grassroots effort to push for a citywide ban, and they connected with Olsen, who credited the students for helping the ordinance gain more support.
In March, the Logan City Council held a public hearing on the ordinance but voted to hold off after vigorous debate.
Fast-forward to Tuesday's vote, when Long said he was "excited" to hear about Logan's decision in favor of the ordinance.
"It was an awesome thing to see the City Council listen to the concerns of the citizens who had come out in large force to the public meetings and speak and say 'We support this and we want this,'" Long said. "To see them actually listen and take action is really encouraging and I think is a sign of good things to come to Logan."
McCann — who took part in helping draft ordinances for Moab — said she was "extremely proud" that her students played a role in helping to pass Logan's ban.
She said Logan's ordinance could have a "ripple effect" for other communities.
"To see that happening in a more conservative area does probably open the eye and possibilities of other conservative areas that might want to look into this," she said.
Contributing: Graham Dudley
×
Related stories
Most recent Utah stories