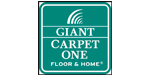 This story is sponsored by Giant Carpet One.
There's no place like home for the holidays, but if you're one of the millions of Americans planning on adopting a new furry friend for Christmas, you'll want to make sure your house is ready for it — particularly your flooring.
As adorable as puppies and kittens can be, the toll they take on your floors can be much less appealing. From snags to stains, these furry friends often leave their mark in the worst way.
To ensure your flooring stays in top shape for the new year (and many years to come) here are the best pet-friendly options to consider for your home.
Tile
For the easiest cleanups, smooth surfaces such as porcelain, ceramic and stone tile are a no-brainer for their low maintenance and resistance to water damage.
However, because of its colder and harder nature, this may not be the most comfortable option for little paws. If you choose tile, Floor Critics recommends including a soft bed or rug for your pets' comfort.
Luxury vinyl
Whether you have pets, children, or pets that double as children, luxury vinyl flooring is a wonderfully affordable, versatile and low-maintenance option.
Angie's List cites luxury vinyl as being durable, affordable, easy to clean and warmer underfoot than ceramic or porcelain tiles. Since many varieties are available, it's a good idea to let a flooring expert help you choose something waterproof and thick enough to withstand scratches and accidents
Bamboo
If you prefer a hardwood look that will handle pet traffic well, you might want to consider bamboo flooring. With amazing durability, water-resistance and low maintenance, The Spruce recommends bamboo as a viable option for pet-friendly flooring.
However, since not all bamboo brands are equal, make sure to choose an option with a high Janka rating since this will indicate greater hardness and durability.
Cork
For flooring that can quickly bounce back from damage and indentations, you might want to go with cork.
According to HGTV, cork has been gaining popularity over the last several years because of its durability, beauty, "green" qualities and other unique characteristics. When properly maintained, cork can last 40 years or longer. It's also antimicrobial, fire-resistant, comfortable, practical and aesthetically versatile.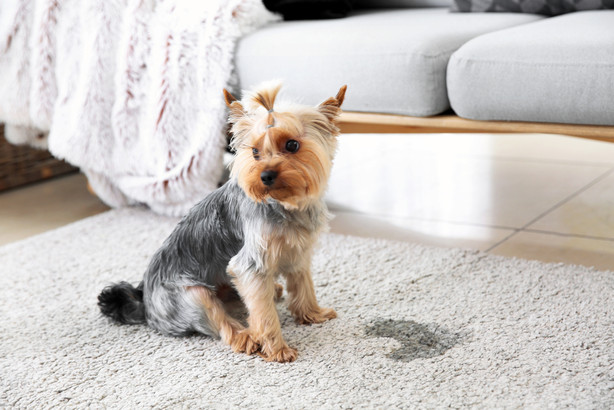 Carpet
You might not think of carpet as being a forerunner in pet-friendliness, but this popular flooring option now comes in so many varieties that there's something for everyone — including pet lovers.
When you're dealing with pets, accidents will happen. The good news is that some stores offer carpet brands with revolutionary waterproof construction that are easy to clean and exceptionally durable. Some brands even offer ground-breaking stain protection with a 25-year warranty, so you and your four-legged friends can have peace of mind.
Find what you want
Whether you have pets, kids, or hordes of people traipsing through your home during the holidays, you'll want flooring that can stand up to all of the festive gatherings. The flooring experts at Giant Carpet One can help.
With one of the largest selections of carpet, hardwood, laminate, ceramic tile, vinyl, area rugs and more, you'll always find the best products and great savings every day at Giant Carpet One. Go online to find a location near you.
×