Estimated read time: 8-9 minutes
This archived news story is available only for your personal, non-commercial use. Information in the story may be outdated or superseded by additional information. Reading or replaying the story in its archived form does not constitute a republication of the story.
SALT LAKE CITY — Dia de los Muertos, or Day of the dead, oftentimes misconstrued as Mexican Halloween, is a Latin American holiday celebrating life and remembrance of the dead.
Due to its rising popularity in mainstream pop culture, it has piqued interest within Utah communities over the last two decades.
Celebrated Nov. 1 and 2, Day of the Dead's traditions as is currently displayed and understood is a mix of Spanish Catholicism and Aztec rituals dating back some 3,000 years.
Unlike the macabre imagery of death that many European cultures have, Spaniards, Aztecs and Nahua people celebrated the lives of their loved ones who had passed on in an act of celebration and happiness rather than mourning.
"It was a way to recognize the way they thought about death. It was just another way of living, it was not the end of life," Armando Solorzano, associate professor of ethnic studies at the University of Utah, said.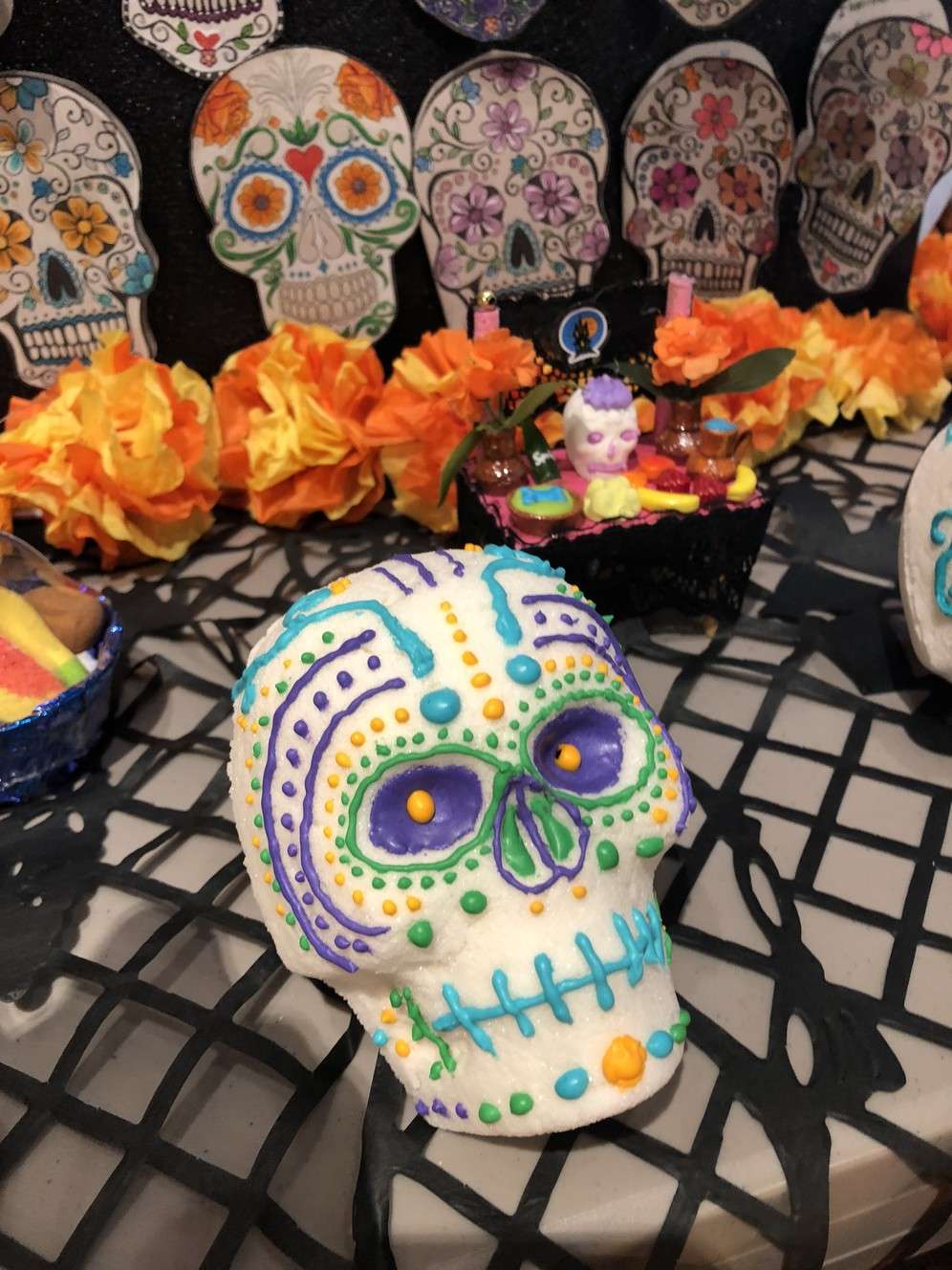 Upon a person's passing, according to Aztec culture, they entered the land of the dead known as Chicunamictlán. In order to reach their final resting place, known as Mictlán, they had to travel through nine levels, each more challenging than the last.
Considering the journey could take many years, the Aztec and Nahua people would celebrate those who passed, traditionally held in August, and give water and food as offerings to help their relatives on their journey.
Similarly, Roman Catholicism adopted pagan celebrations of the dead into what we currently know as All Saints Day and All Souls Day, which occur during the first two days of November. Spaniards would decorate the graves of their loved ones with flowers, lighting candles to help dead souls find their way back to Earth and to their homes.
After the Spanish colonization of the Aztec empire, the two celebrations merged and, as the years have passed, has turned into what we currently know Day of the Dead to be.
Sugar skulls, face painting, pan de muerto (a traditional sweet bread) and marigold-lined altars are now more traditionally used items for Day of the Dead. Events put on to properly and successfully celebrate this holiday not only take time, but efforts from the community, and have been around for well over two decades.
A shared ground for cultural appreciation
Utahns have heavily participated in cultural events during the last two decades, which have helped popularize festivals like Living Traditions, an international folk festival that occurs every May, and allowed organizations like Una Mano Amiga to keep communities engaged in their Day of the Dead celebration for over 20 years.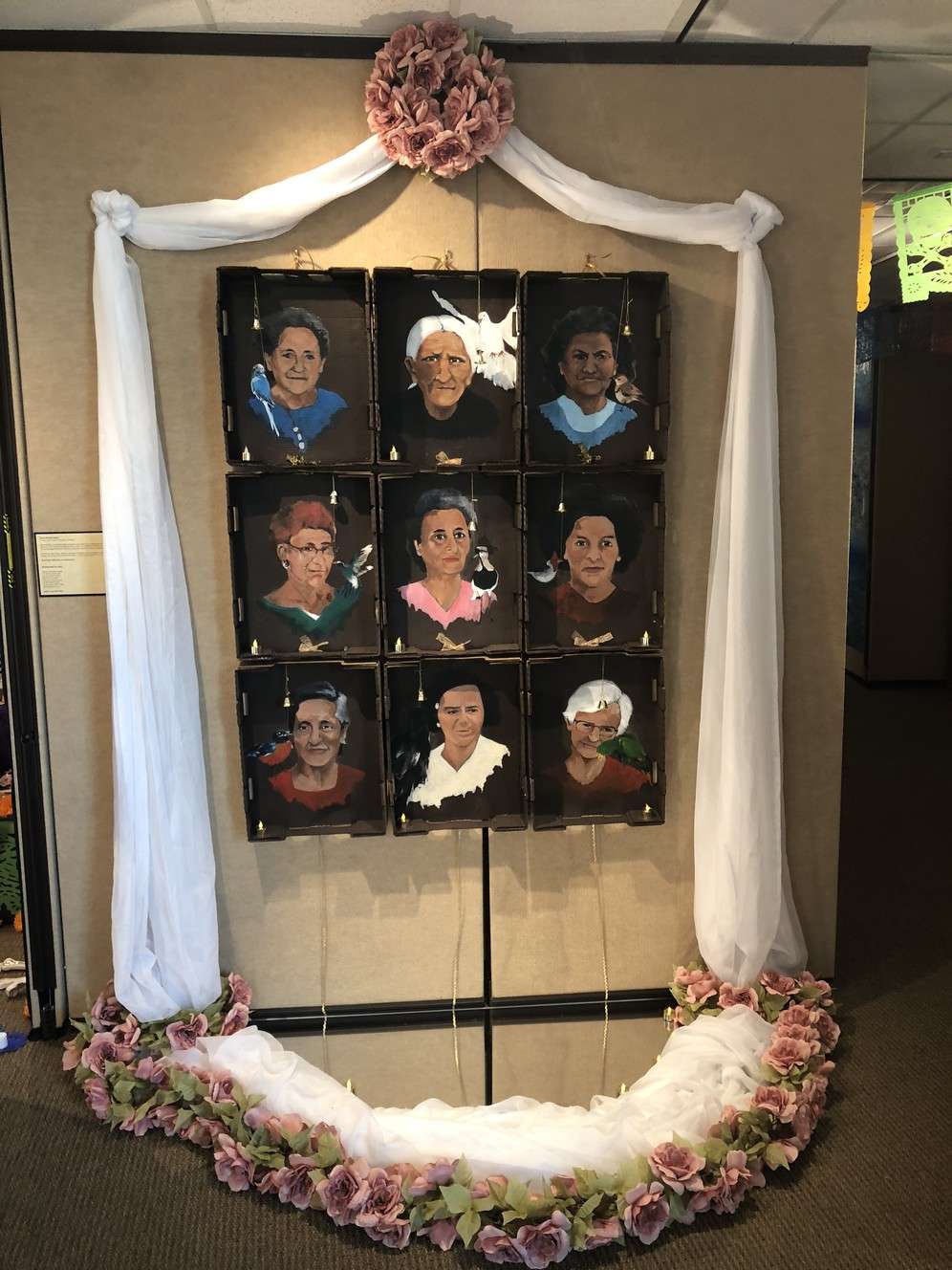 These cultural activities have been able to succeed and expand with the help of specialized buildings, especially over the last 17 years with the opening of the Utah Cultural Celebration Center.
Only one year after its grand opening, the UCCC held its first Day of the Dead celebration in 2004. What started off as a handful of performers and altars has grown into a day-long celebration with dozens of dancers, artists and thousands of guests in attendance.
Michael Christensen, folklorist and visual and performing arts director at the UCCC, has helped plan and organize the Day of the Dead celebrations since its inception. Originally approached by an organization in the community, the UCCC helped start what is now a mass event.
"Everything we do here is for everyone, right? But certain things are going to be targeted to specific cultural communities. I always like to say that the events that we have here are a place to celebrate your own heritage and tradition and also learn about the traditions of your neighbors," Christensen said.
These events are opportunities not only for ethnic communities to celebrate their traditions and cultures but to invite others to participate as well. Solorzano states that this a message of inclusivity to show and share cultures from people of different backgrounds in Utah.
"We have very few opportunities to (show our culture), we aren't offered many chances. We jump to accept that (opportunity) and we want to give a message to the population that we do have a very strong and meaningful culture to share," Solorzano said.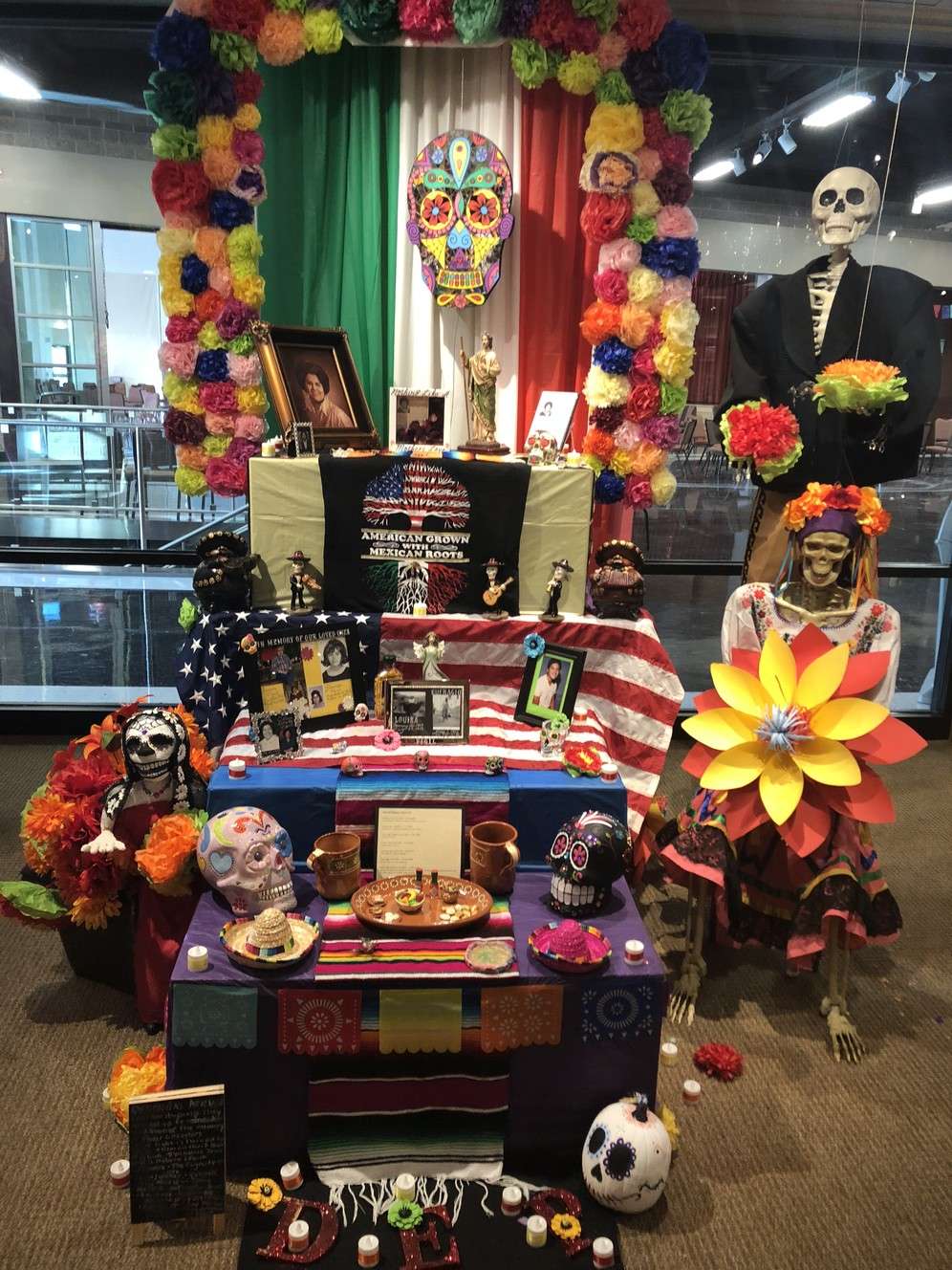 Mixed cultural events allow attendees of all races and backgrounds to participate and learn about cultures outside of their norm. This, in turn, is a teachable moment, as said by Solorzano, for children of migrant parents who are learning American traditions but whose parents also want to keep their cultural traditions alive in the U.S.
"We do it to educate our children because we know they are growing up bi- or tri-cultural. We recognize the validity of some features of the American culture, but what we want them to know our culture and where they are from," Solorzano said.
With an event like Day of the Dead, it isn't exclusive to Mexicans or Latinos. Altars made are often made to remember passed family members, but also role models and important figures in history that have made an impact on a person's life.
"To the point, a large percent of the altars that we create are dedicated to Anglo-American people and even to politicians who have passed away. Mainly because this theme of dead has opened the eyes of all of us," Solorzano said.
At the UCCC, its altars help shine a light on community members who've passed and issues that are close and personal to the Hispanic/Latino community.
"It's not just for an individual or a family member or even a small group that they may be. We've had displays are put together to remember women who have gone missing or been killed in Chihuahua, Mexico, bringing to light some border issues and people who've suffered and died because of natural disasters," said Christensen.
Christensen has made an altar for the UCCC's event years past, honoring the passing of his roommate. Although he says he doesn't participate in events like Day of the Dead, he was able to understand the connection when he showed his altar for the first time to students touring the UCCC.
"I had an immediate personal connection that I didn't realize that I had and I really got emotional about it, talking about my deceased roommate, his life and our experiences and it became really personal and meaningful for me. But I made a personal connection, and we (here at the UCCC) hope that other people do that too," said Christensen
The months-long work to put on an event like the Day of the Dead takes an all-around effort of the UCCC and community members, businesses and volunteers. This helps keep a level of authenticity and accuracy.
"It's important especially for the people who have celebrated it as a family or have altars in their own home, to be able to see that and see their identity in the community as well," Taylor Timmerman, development coordinator at the UCCC said.
Where to celebrate
With Nov. 1 and 2 falling on a weekend this year, there are many different events happening on and before November for community members to participate in Day of the Dead activities.
Solorzano, who has released a photo book about the history of Day of the Dead, will also have a lecture and book signing to help educate not only the general population but other Hispanics/Latinos who celebrate but may not entirely know the specifics of the holiday.
"I want this information to spread all over the state, not only for us here on the east side of the university. Everybody can read a photo, so that was my intention, to at least provide a foundation of the Day of the Dead," Solórzano said.
See how you can participate and learn about the Day of the Dead in your neck of the woods.
A day full of live folkloric dances and mariachi music, the Day of the Dead celebration at Thanksgiving Point will allow attendees to help build an ofrenda (altar), participate in Day of the Dead crafts, painting colorful calaveras (sugar skulls) and much more. Tickets for adults are $8, children 3 to 12 are $2 and children 2 and under are free.
Date: Oct. 26
Time: 11 a.m. to 8 p.m.
Address: Show Barn, 2975 N. Thanksgiving Way, Lehi, UT
Celebrating Day of the Dead at Ogden's historic Union Station, there will be folkloric dancers, live music, a car show and a community altar available for everyone to participate in. Admission is free for all.
Date: Nov. 1
Time: 6 p.m. to 9 p.m.
Address: 2501 Wall Ave, Ogden, UT
Alongside Solórzano's talk and book signing, the Utah Museum of Fine Arts will have the renowned Mexican artist Diego Rivera's painting, "La Ofrenda," on display. The gallery and community altar will be on display for attendees to look at for free. Other activities outside of that will be $5.
Date: Nov. 2
Time: 10 a.m. to 5 p.m.
Address: 410 Campus Center Dr, Salt Lake City, UT 84112
Utah Cultural Celebration Center
This event will feature traditional folklore dancers, Mexican music and hands-on activities for attendees to learn about and participate in Day of the Dead. Along with a Catrina dress-up contest, there will be prizes and food and drinks to indulge in. Tickets are $5, children 12 and under are free.
Date: Nov. 2
Time: 11 a.m. to 6 p.m.
Address: 1355 West 3100 South, West Valley City, UT
In collaboration with Una Mano Amiga, Trolley Square will have its Day of the Dead celebration for families everywhere to learn about and participate in fun activities and crafts. Admission is free.
Date: Nov. 2
Time: 12 p.m. to 7 p.m.
Address: 367 Trolley Square, Salt Lake City, UT
×
Photos