SALT LAKE CITY — Utah's second-ever Olympian died of natural causes Saturday.
Harold Blaine Lindgren, a sprinter who won a silver medal for Team USA at the 1964 Olympic games in Tokyo, Japan, died of natural causes Saturday afternoon in Payson, surrounded by family and friends, according to his obituary.
Lindgren, 80, graduated from Cyprus High School and the University of Utah, where he was a two-time All-American sprinter and played one season on the football team. He placed third in the high hurdles at the 1961 NCAA track and field champions, and moved to Southern California in 1962, where he began his professional career.
During the final of the 110-meter high hurdles in 1964, Lindgren initially crossed the finish line in first place in the event. His time, however, was modified on a technicality — he leaned under the 5-foot, 2-inch tape — and was penalized with a second-place finish.
"The rule was that you had to break the tape," Lindgren told KSL in 2016. "I leaned at the tape, and the Japanese had put the tape up at 5-foot-2. It doesn't take much to lean under 5-foot-2."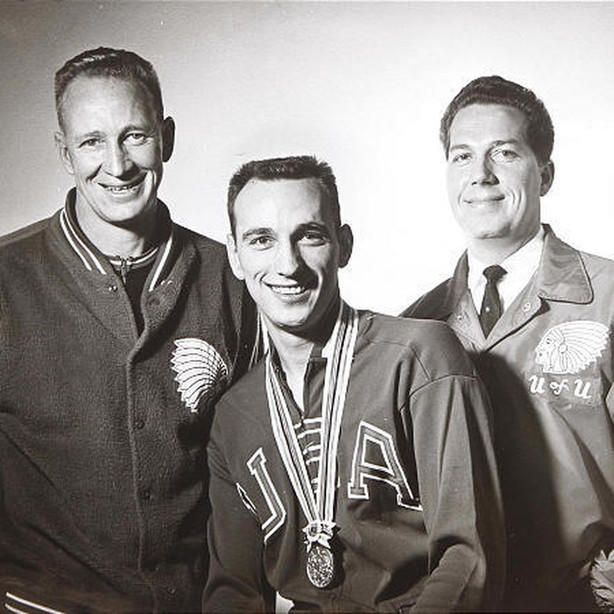 Initially disappointed, Lindgren said he eventually got over the misfortune about 35 years later. By then, he had gone on to a long career in athletics and raised a large family — many of them never knowing of the struggles and triumphs he faced in Tokyo.
"An Olympic silver medal was placed around his neck in Tokyo, but everyone who knew dad knew a heart of gold was beating right behind it," his daughter Maquel Lindgren-Houlihan said in his obituary.
Lindgren has been enshrined in numerous Hall of Fame on the Wasatch Front, including Cyprus High, West Valley City, the Utah Summer Games, the University of Utah's Crimson Club, and the Utah Sports Hall of Fame in 1972.
In 2006, he was inducted in the National High School Hall of Fame, and Sports Illustrated honored him with the No. 10 spot on its 50 Greatest Sports Figures from Utah list in 1999.
"Blaine's work and contributions to the Utah Sports Hall of Fame Foundation, and Utah's sport community, is unmeasurable," said Normal Carr, president of the Utah Sports Hall of Fame, in a statement.
Lindgren is survived by Maiva, five children, eight grandchildren, seven step-grandchildren and two step-great grandchildren, according to his obituary.
A memorial service will be held on his behalf Saturday, Oct. 12 at 1 p.m. at Larkin Mortuary, 260 E. South Temple in Salt Lake City.
×
Photos
Related Stories