SALT LAKE CITY — Feeling like "the other" is something Rebecca Chavez-Houck knows all too well.
She felt it growing up in a predominantly white neighborhood in Riverton during the 1960s and '70s. She felt it when she attended school as one of the only Latina students. And things weren't too different when she began her work as a state legislator.
At a panel discussion, titled "Latinx Identities in Politics," at Westminster College in Salt Lake City on Thursday, student and moderator Marley Dominguez asked Chavez-Houck — along with Rep. Angela Romero, D-Salt Lake City, and Salt Lake City mayoral candidate Sen. Luz Escamilla, D-Salt Lake City — how their Latinidad has informed their roles as politicians.
Despite being raised in Utah, Chavez-Houck, a former state representative, said she and her family encountered a lot of overt and implicit racism from the community.
"This notion of being the other, it's always been my world," she said.
Following the advice and example of her parents' activism, Chavez-Houck didn't complain, but decided to "do something about it." In college, she was politically active in the Democratic Party and helped candidates run for office.
She soon thought, "If this is supposed to be a representative democracy, the people, who are out there making decisions about my life and about the life of my community don't look like me, they don't have my experience, they don't have my perspective," and eventually ran for office, she said.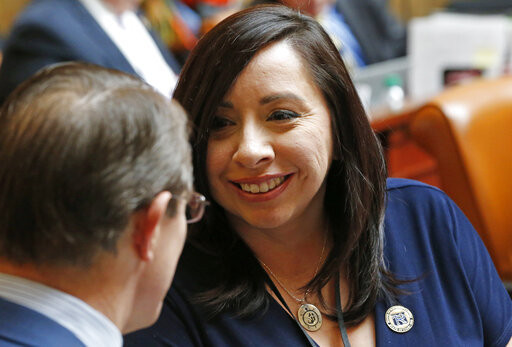 For Romero, taking Chicano/Chicana studies courses and becoming an activist for Chicano and Latino rights at the University of Utah made her more familiar with her roots after growing up in Tooele.
"It changed the way I view the world and who I was and my commitment to serving community," Romero said.
At one point in time when the panelists served in the Legislature together, Escamilla noted the countless times other lawmakers confused her with Chavez-Houck or Romero. Chavez-Houck and Romero laughed as they nodded their heads in agreement that they were also mistaken for one another.
Escamilla — who is running for Salt Lake City mayor against City Councilwoman Erin Mendenhall — said she takes the instances of misidentification lightly and its taught her to not "box people in," or categorize them.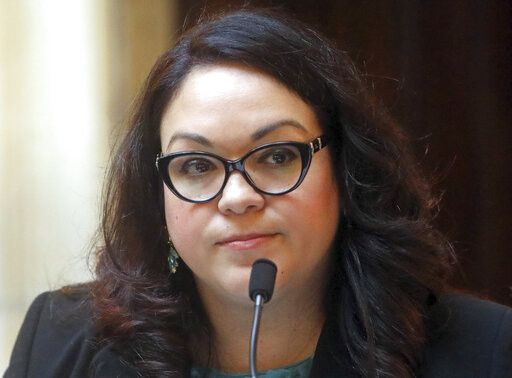 Escamilla, who grew up in Mexico and finished high school in San Diego before coming to the University of Utah, she said her advocacy work in college led her to her interest in running for office.
"That was probably what really pushed me to understand how important it was to run for office and represent communities that were underserved," Escamilla said.
Initially, Romero thought that representing one of the most diverse communities in the state meant she'd focus on education and the school-to-prison pipeline. But after passing legislation surrounding child sex abuse prevention, she's been asked to work on mandating the testing of rape kits and other sexual assault prevention efforts.
"I feel like I helped frame and change the conversations we have up on the Capitol when it comes to women and sexual assault," she said.
Despite sexist comments from a man telling Romero to smile more often, Romero said her successes are achieved through hard work and not smiling.
"I think that hard work came from the fact that we've always been 'othered,'" she said. "We've always had to be creative on how we do things and we never take things for granted."
As part of Westminster College's Heritage Speaker Series, which focuses on different historically underrepresented groups each month, Dominguez said it was important to organize a discussion about what it means to engage in politics from the perspective of women of color.
She hopes the discussion leads to students becoming more conscious of the importance of representation in politics.
×
Related Stories