AROUND THE SHIELD — John Ursua has had a lot of titles in his football career.
Quarterback, for both Westlake and Cedar high schools. All-everything wide receiver, at Hawaii.
And now, full-time member of the Seattle Seathawks.
Ursua was one of six former high school or college football players from Utah to make the Seahawks' 53-man roster, joining BYU's Ziggy Ansah, Utah State's Bobby Wagner, Utah's Marquise Blair and Cody Barton, and Highland's Bryan Mone, who played defensive tackle at Michigan.
But Ursua felt confident he wouldn't receive a phone call Saturday (signifying he had been cut). Because Seattle had already given up plenty to find him at the end of the draft. As many as 15 teams were trying to sign him as an undrafted free agent, the receiver told the News-Tribune recently in Seattle, but Seahawks coach Pete Carroll traded back into the seventh round to collect the rights to Ursua just before the end of April's draft.
"For me, that was a huge relief and an honor, to come here, because I really wanted to after my (pre-draft) visit here," Ursua said.
"To have them have their trust in me was just a huge honor. It was such a humbling experience for me."
While Ursua and his Seahawk teammates from the 801 received good news Saturday, several other local products got the call you never want to pick up.
Carolina waived a trio of former Utah college football players, including two Utes, as all 32 NFL teams set their 53-man roster for the 2019 regular season.
Veteran linebacker Jared Norris, a former second-team all-Pac 12 linebacker who graduated from Utah in 2016, was among the final cuts for the Panthers' 53-man roster. Joining him in on the waiver wire is recent Utah safety Corrion Ballard.
Norris spent with parts of three seasons with the Panthers, making 11 tackles in 25 appearances (but just three during the 2018 season). Ballard was an undrafted rookie who signed with Carolina shortly after the NFL draft in April.
Former Southern Utah cornerback Josh Thornton was also waived by Carolina.
Former Utah defensive back Dominique Hatfield was one of four players waived by the Los Angeles Rams with an injury designation as the Rams set their 53-man lineup.
Former Utah defensive end Hunter Dimick, a Syracuse High grad, was waived by the Kansas City Chiefs, who earlier placed former Layton High star Marcus Kemp on injured reserve.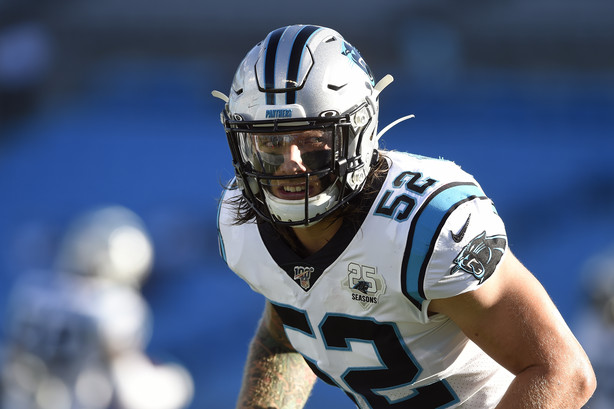 Former Utah and Brighton High tackle Jackson Barton was waived by the Indianapolis Colts, who also waived former BYU safety Kai Nacua with an injury designation. If Nacua clears waivers, he will be added to the Colts' injured-reserve list.
Two more Utah defensive standouts, Pita Taumoepenu and Pasoni Tasini, did not survive cuts by the Arizona Cardinals.
Former Utah State wide receiver Hunter Sharp was waived as part of an injury settlement by the Cincinnati Bengals, whose 53-man roster includes Aggie alum Nick Vigil.
Fellow Aggie alum Jalen Davis was one of six defensive backs removed from the Miami Dolphins' final roster. Meanwhile, former Utah State cornerback Nevin Lawson was placed on the reserved/suspended list by the Oakland Raiders.
Lawson will serve a four-game suspension for performance-enhancing drug use to start the 2019 season.
Former Weber State offensive guard Sua Opeta, who prepped at Stansbury, was waived by the Eagles.
The Baltimore Ravens placed former Highland star Fish Smithson, who played collegiately at Kansas, on injured reserve. Bingham alum Durrant Miles was waived by the Atlanta Falcons.
Former Logan quarterback Luke Falk was waived by the New York Jets, his his third professional team since being drafted in the sixth round in 2018 by the Tennessee Titans. BYU alums Harvey Langi and Bronson Kaufusi, as well as former Salt Lake Stallions kicker Taylor Bertolet, were among those on the Jets' 53-man roster.
Salem Hills quarterback Porter Gustin, who played linebacker and defensive end at USC, was waived by the New Orleans Saints. He joins former BYU and Timpview defensive end Corbin Kaufusi on the waiver wire for the Saints, whose roster includes former BYU quarterback Taysom Hill, Utah safety Marcus Williams and ex-Judge Memorial athlete/Idaho linebacker Kaden Elliss.
There are currently 45 players who played football in high school or college on NFL rosters. That includes 14 Utah grads, 11 BYU alums, 10 from Utah State, 2 from SUU and 1 from Weber State.
---
---
---
Updated: Aug. 31 at 9 p.m. MDT
James Cowser's days with the Oakland Raiders are numbered.
The Raiders waived the former Davis High and Southern Utah standout Friday, as teams around the NFL worked to cut their roster down to the maximum-allowed 53-player lineup.
Cowser was in his third season in the league, all with Oakland, and accumulated 28 tackles and a sack — all in the first two seasons. He spent much of the 2018 season injured or on the practice squad, but did have an interception in a preseason game against the Rams that year.
Several local players are trying to join the Saints' roster, including former BYU quarterback Taysom Hill and Salem Hills and USC linebacker Porter Gustin.
But two local players learned they won't be on the roster Friday: former Utah State running back Kerwynn Williams and former BYU defensive end Corbin Kaufusi, a Timpview High product.
Kaufusi signed with the Saints for training camp after going undrafted in April for a variety of injuries, including torn knee ligaments, a "shredded" ankle, and a broken pinkie suffered a year ago against in-state rival Utah.
Williams, meanwhile, was trying to make his third NFL team since 2013. He spent a year with the Indianapolis Colts, carved out a four-year career with the Arizona Cardinals, and jumped from practice squad to practice squad before landing with New Orleans in the preseason.
The Las Vegas native has rushed for 971 yards and 4 touchdowns in his NFL regular-season career, all with the Cardinals.
Southern Utah's Brock Miller, a journeyman punter since leaving Cedar City in 2017, was released by the Rams. So, too, was former Utah State wide receiver Jalen Greene — who just scored his first career NFL touchdown in a 10-6 preseason win over the Denver Broncos.
Tampa Bay released former Utah standouts Stevie Tu'ikolovatu (defensive line) and Salesi Uhatafe (offensive line).
Former Utah safety Jason Thompson was among those waived by the Philadelphia Eagles.
---
Update: Aug. 22, 2019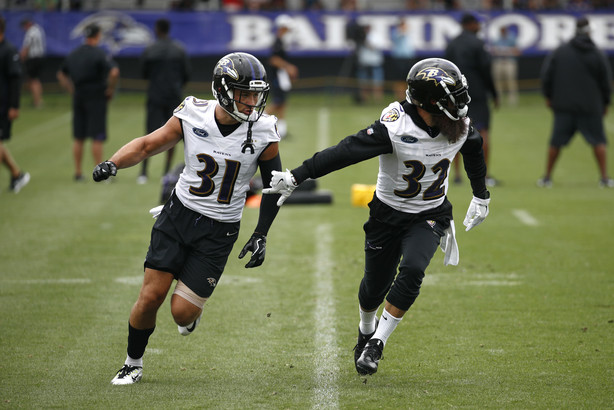 Kai Nacua signed with the Indianapolis Colts earlier this week.
And while the former BYU safety's status in the NFL didn't make a lot of waves nationally, the Colts released a brief statement as part of the transaction, which also included placing running back D'Onta Foreman and wide receiver Daurice Fountain on the injured reserve list, as well as waiving safety Derrick Kindred.
It's Nacua's fourth NFL team since joining the league as an undrafted free agent in 2017. The Las Vegas product also spent time with the Panthers, Ravens and Browns.
The move marks the 74th Utahn with local football ties in the NFL as the league enters the third week of the 2019 preseason.
That includes 14 players from BYU, 25 from in-state rival Utah, and 17 from Utah State. Six more players went to Southern Utah, two hail from Weber State, and 10 are local high school products who went to college out of state.
Former Layton High standout Marcus Kemp, the late-round draft pick who was making a strong case to make the Kansas City Chiefs' roster, was placed on injury reserve Tuesday with a knee injury.
Week 3 of the NFL preseason kicks off Thursday night with six games, followed by two games Friday, seven games Saturday and one on Sunday.
See the full list below of NFL locals on active rosters. Bookmark this page, and check back later as rosters are shuffled before the regular season kicks off.
×
Related Stories