This archived news story is available only for your personal, non-commercial use. Information in the story may be outdated or superseded by additional information. Reading or replaying the story in its archived form does not constitute a republication of the story.
SANDY — Mike Petke has been fired as head coach of Real Salt Lake.
The club announced the decision Sunday night after Petke had served a league-mandated three-match suspension for conduct deemed detrimental to the team following a 1-0 loss to Mexican side Tigres UANL in the inaugural Leagues Cup.
But that's not the only reason Petke's contract was terminated over the weekend.
Here's what should happen next, after we take a brief detour into the past.
What happened?
For starters, Petke was not fired simply for "arguing with an official" or "saying a bad word." The popular head coach was a fan favorite amongst many and a dream amongst media who covered the team, for his approachability, honesty and good-natured, thoughtful, articulate commentary on the league and North American soccer, in general.
He revealed his fines when Major League Soccer wasn't willing to do so (they now do) and made several arguments for increased transparency within the league. In short, Petke always wanted to make MLS better.
But part of his rise was also his downfall.
The incident in question was at least the third time Petke has run afoul of league policies. He was suspended previously for criticizing the referees in a now-famous press conference in which he printed out plays and calls that he deemed incorrect ("Pass 'em out, Trey" was the line that went viral).
Then, he was suspended and fined again for an epic post-match rant — again, about officiating — that included the words "Fine me; I don't give a (expletive) anymore." In response, MLS levied a $10,000 fine against him, and he sat for two matches.
But last Pioneer Day, after the club's first-ever foray into what will soon become an annual competition between MLS and Liga MX called Leagues Cup, Petke went a step — or, as some would argue, several steps — further. He approached head referee John Pitti at midfield, allegedly to pull his players away from any further altercations with Tigres personnel (and perhaps argue a few points).
But when he received a post-match red card, Petke went a step further. He berated the officials, screaming and yelling with the wrath of a New Jersey native as the officials struggled to hold him at bay. Assistant coach Freddy Juarez came to midfield and physically restrained Petke, who all the while was caught in camera screaming vociferously at the crew.
After a three-match suspension and $25,000 fine — the steepest in league history — additional details of that incident were reported by The Athletic's Sam Stejskal, a former team employee. Petke allegedly used a Spanish word commonly used as a homophobic slur against Pitti, who is Panamanian. Then, as all parties retreated to the tunnel underneath Rio Tinto Stadium, Petke had a rudimentary sign delivered to the referee's dressing room that included an English obscenity and the Spanish slur, according to The Athletic.
While never confirming exactly what was said, MLS commissioner Don Garber called Petke's language "repugnant" when levying his suspension. The Leagues Cup deemed it bad enough to suspend Petke three more matches in that competition. Liga MX fans routinely use the same word against opposing goalkeepers as Petke allegedly spouted, but this was apparently too much for the combined league competition.
RSL owner Dell Loy Hansen took it even further, suspending Petke from all team-related activities for two weeks without pay and mandating him to anger management courses. During the suspension, Hansen met with several sponsors, staff members and members of the RSL community to gauge the potential reaction of firing Petke, as reported by RSL Soapbox. Among the revelations was that millennial fans were near-unanimous in their support of firing Petke; older fans were decidedly more mixed, with a majority reportedly arguing for his reinstatement to the club.
It was also later revealed that key sponsors Ford and Zions Bank were among the advertisers who threatened to withhold their support of the club if Petke retained his position, according to The Athletic.
But Hansen sided with the younger generation, and in a statement from the club, voted to uphold "the highest standards of professionalism" and fired Petke.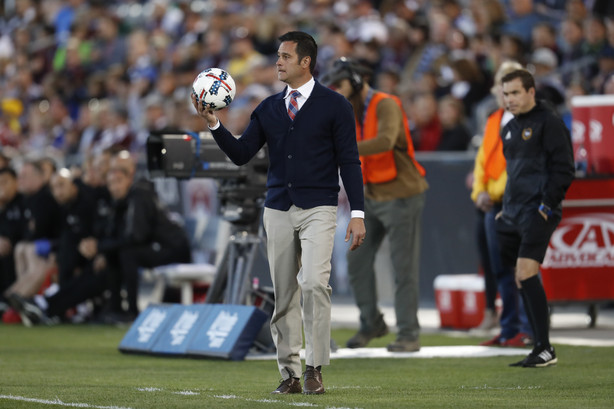 What's next for Petke?
Real Salt Lake was not Petke's first head coaching job. A club legend with the New York/New Jersey MetroStars (and later rebranded Red Bulls), Petke led Red Bull New York from 2013-15 — clinch the MLS Supporters' Shield in 2013, the club's first-ever trophy.
But he was mysteriously fired in January 2015, a move that shocked longtime Red Bull fans, and disappeared briefly from coaching — until he took a job with USL side Real Monarchs SLC in 2017, preceding his promotion to the first team after just one match in the lower divisions.
At 43, Petke has a long career ahead of him, if he chooses to remain in coaching. There are 23 other markets in Major League Soccer, and all of them will eventually need a new coach. Expansion clubs in Austin, Miami and Nashville have already been announced, and the league is also in conversations with groups in St. Louis, Sacramento, Phoenix, Las Vegas and others about potential expansion. Moreso, the second-division USL Championship has teams in 36 markets — and growing — if Petke chooses to move into a lower-tier job for the interim.
So Petke will have options, and one poor decision won't make him a pariah amongst clubs forever. Time heals all wounds, and Petke's aptitude for the most important part of coaching — winning — will lead him to further opportunities down the road.
His mistake shouldn't be taken as a mark on his character, either. Just a few weeks before his alleged incident in the Leagues Cup, Petke appeared on his coach's show with Utah Royals FC head coach Laura Harvey, an openly gay manager, to champion equality and freedoms for the LGBTQIA+ community. He's been outspoken in his push for equal rights for minority groups and has been hailed by several organizations for doing so — despite the backlash that came from those same organizations after learning of his reported homophobic slur.
Even if that incident pushed Hansen over the edge in firing Petke, it shouldn't end his coaching career. Only Petke himself can do that.
What's next for Real Salt Lake?
In its statement, Real Salt Lake named assistant coach Freddy Juarez as interim manager for the remainder of the 2019 season. There's a reason for that. Juarez is experienced, both within the organization and out, as former director of the renowned RSL-Arizona Academy and first-ever head coach of Real Monarchs.
A former professional soccer player in the Premier Development League and USL First Division, Juarez managed the Monarchs for two seasons, leading them to an 18-28-14 record while developing top talent for the first team. Juarez's replacement, Mark Briggs, took the club to its first-ever USL Cup playoff appearance one season later, after Juarez took a job on Jeff Cassar's staff with RSL.
Juarez has sat in the head coach's chair several times over the past three seasons, most notably during Petke's myriad of suspensions.
The title of interim manager is specific enough to infer that RSL will not be hiring a full-time manager for the remainder of the 2019 season — but also indicates that club plans to launch a search for the organization's next head coach. No timeline has been revealed for the search, but it is anticipated that Hansen, general manager Craig Waibel, vice president of soccer operations Rob Zarkos, and several others within the RSL front office will be involved in the process.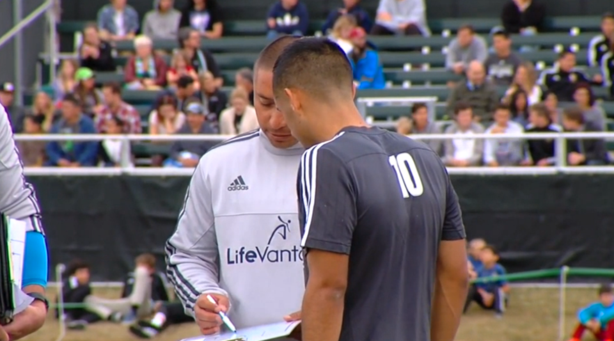 Is Juarez the next head coach?
That may be determined by how Real Salt Lake performs under the interim manager's leadership. Juarez is off to a good start, with a 2-0-1 record during Petke's suspension, keeping RSL in contention for the Western Conference playoffs.
But contention probably won't be enough to be named head coach on a full-time basis, either. Real Salt Lake likely needs to make the playoffs (at a minimum) for Juarez to even be considered for the position.
The club is off to a good start. And Juarez has the added benefit that the rest of the coaching staff remains intact following the firing. That includes assistant coach Tyrone Marshall, who also predated Petke's hire and has addressed the media twice since the suspension began.
RSL director of goalkeeping Todd Hoffard, formerly the goalkeepers coach at Red Bull New York, was ostensibly a Petke hire. But he has also chosen to remain with the club in the wake of his former boss' departure.
Where does RSL go from here? That's to be determined. But the club has time, and with the (interim) leadership of Juarez, Marshall and others, the need to transition to the next head coach can go through the full process — as long as that may take.
×
Related Stories