SANDY — Real Salt Lake's maiden voyage in the inaugural Leagues Cup, the latest rendition of an interleague competition between Major League Soccer and Liga MX in Mexico, came to an end Wednesday night in a 1-0 loss to Tigres UANL.
Eduardo Vargas' second-half goal proved to be enough for the seven-time Liga MX champs, who advanced to face Club America in a Leagues Cup semifinal Aug. 20 at BBVA Compass Stadium in Houston (more on that in a moment).
And Real Salt Lake? Head coach Mike Petke's side returns to MLS play Saturday against FC Dallas, which sits just two points ahead in the Western Conference playoff race.
"I always want to win," Petke said. "But now that it is over and we lost, I'm not thinking about it at all. I'm thinking about Dallas and the rest of the season."
That was the only action on the field, though. Here are three things you may have missed from Wednesday's Pioneer Day clash in the inaugural Leagues Cup.
Leagues Cup, meet Leagues Cat
With RSL pushing for an equalizer and 4 minutes of extra time remaining, Tigres star Andres-Pierre Gignac surged up the west sideline and cut inside, looking for an opportunity to score.
Credit should be given to Aaron Herrera and the rest of RSL's back line for defending the 33-year-old Frenchman from a chance at goal.
But give credit, as well, to a feline friend who scampered on to the field and forced the frustration of a counterattack (and subsequent stoppage in play) in extra time.
That's right. In the middle of a heightened moment of a 1-0 game, this professional football match between two quality sides was interrupted by a ferocious feline.
Petke was heard saying something to the referee after this cat-tastrophe. But we're not sure what he said right meow.
Mike Petke, red card
Speaking of Petke, the third-year RSL head coach was given a red card for a post-match confrontation with the official.
But if you listen to Petke's side of the story, he was merely talking to his players and pleading them off the field after a heated match.
"Afterwards, it was just extra. I told him what I felt," Petke said. "(But) I honestly was pulling them away, trying to get them back in the locker room. Maybe he was still thinking about the 4 minutes they put up, the cat running on the field, and him allowing the player to take a shot on goal — and then giving them the ball back after all that arguing with our players. But all I was doing was grabbing my players.
"What I said afterwards would've gotten me a red card. But I said it after I got the red card."
Mike Petke earned a red card after #RSL's 1-0 loss to Tigres.

Did you miss it? Here are a few other things you may have missed Wednesday night in the @LeaguesCup.

»» https://t.co/wJetfAwNw7pic.twitter.com/UDGqc74i1n

— KSL.com Sports (@KSLcomSports) July 25, 2019
He wasn't the only one to receive a red card. Winger-turned-right-back Brooks Lennon was given a red card for a hard foul on Javier Aquino late in the second half.
Lennon's hit was initially deemed a yellow-card offense, but after video review, head official John Pitti of Panama upgraded the charge to a red card — though the move was cosmetic beyond forcing RSL to play with 10 men for the final six minutes of regulation.
No red cards will carry over into subsequent years of the Leagues Cup competition, according to an RSL spokesperson.
Does Leagues Cup unfairly favor MLS teams?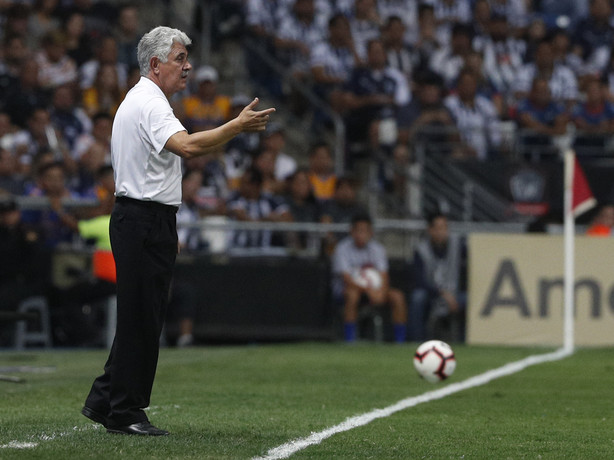 Wednesday night's match was exactly what Tigres technical director Ricardo Ferretti expected: a tough, nail-biting result against a quality opponent, when they would have to rely on possession to curb the offense of the North American host.
But Ferretti has something he wants to see changed if the soon-to-be annual Leagues Cup continues forward.
"It's very difficult. I hope that it continues to progress, and it becomes more fair in the future," Ferretti said, in a mix of Spanish and English. "Having all of the games in the United States is, in my opinion, a little bit unfair. Hopefully, in the near future, there is a little more equality and next year, that is possible, with eight teams from MLS and eight from Mexico."
Despite what may be perceived as an unfair advantage, Liga MX sides won three of the four quarterfinals. Only LA Galaxy advanced for MLS, holding off Club Tijuana on penalty kicks, 3-1.
In addition to Tigres' win, Club America held off the Houston Dynamo, 6-5 on penalties, and Cruz Azul topped the Chicago Fire, 2-0.
The Galaxy, meanwhile, will host Cruz Azul at Dignity Health Sports Park in Carson, California, in the other semifinal. The winners advance to the final Sept. 18 at Sam Boyd Stadium in Las Vegas.
×
Related Stories