Estimated read time: 4-5 minutes
This archived news story is available only for your personal, non-commercial use. Information in the story may be outdated or superseded by additional information. Reading or replaying the story in its archived form does not constitute a republication of the story.
SALT LAKE CITY — Firefighters and police officers are always out doing good. It's their job, after all. And thanks to social media, we have a few more feel-good stories from the emergency response agencies hard at work in your neighborhoods.
The KSL.com "Make Your Week" column features uplifting stories sent in from people outside the newsroom. In this edition, we highlight firefighters, police officers and one concerned citizen who went above and beyond to help their fellow humans (and felines) in need.
Orem Fire Department
A July 23 Facebook post reads: "I have been in the Fire Service for nearly thirty years, I have always said and still maintain that I work with the best firefighters and people in the Country. The following was forwarded to me from one of our Battalion Chiefs. It is written by Acting Captain Brandon Valley complimenting one of his firefighters acting in as the Engineer, Brandon Prestwich:
"'After clearing a call, we were walking back to our Engine when we noticed this young lady leaning on her lawn mower looking spent. Had a feeling we should go ask her if we could help her finish mowing her yard. As soon ask we asked, she broke down and said she had been praying someone would help her. She had just had her licence taken away and was feeling overwhelmed with taking care of her home. She explained that she had worked for BYU for years before getting some health problems. She's had two heart valves replaced but still loves to garden. So thankful for the opportunity to get to know her and offer some help. Brandon Prestwich was my Engineer that day and I was so thankful for his positive attitude and strong work ethic. He's always willing to do the right thing for the right reason. I guess the point behind this point is to remember the elderly members of your community especially the widows. If you take the time to get to know them, it can be a great experience.'
"These guys are true heroes and represent what the Fire Service is all about. Thank you guys for consistently upholding our Mission and Core Values."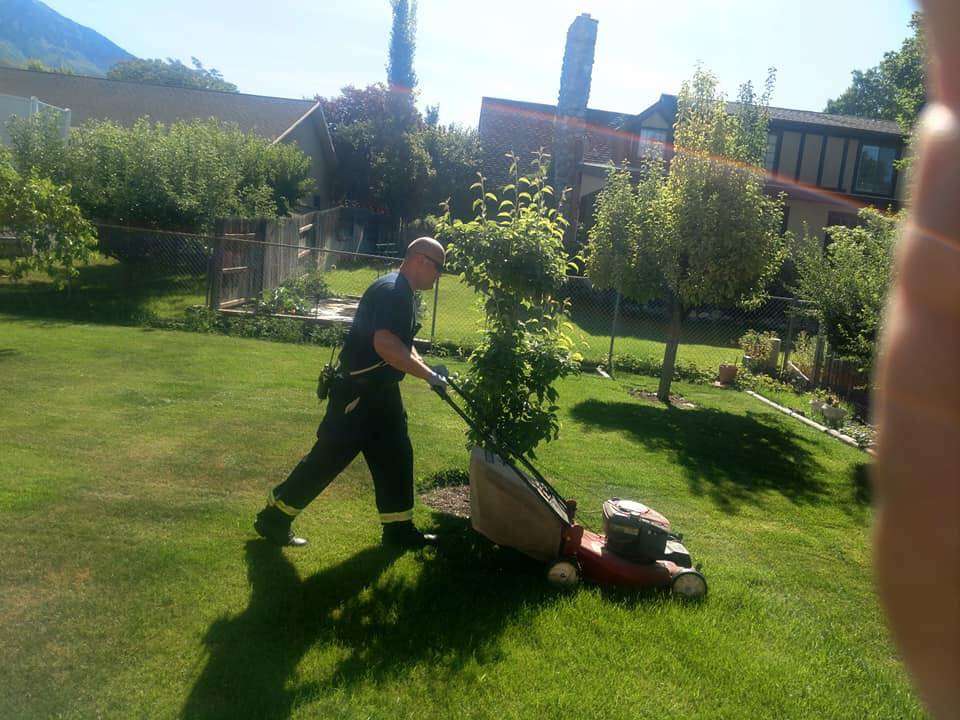 Pleasant Grove City Fire Department
A July 7 Facebook post reads: "Do firefighters really save kittens out of trees!? Why yes, yes they do!! Typically if a friendly feline finds him/herself in a tree it was a deliberate move and they are capable of climbing and also descending the tree safely. However, when a citizen is concerned about their fluffy feline friends and having no choice but to wait out their ambitions until they are bored of said tree, we have the tools on hand to expedite their decision making process and help them get home safely and before curfew. That's when Lieutenant Nelson "pounces" into action! 🐱 🌳🚒#pleasantgrovefiredepartment #pgfd #felinefriends #savethekitty #classiccatinatree #arsonwouldbedisappointed #donttellthefiredog"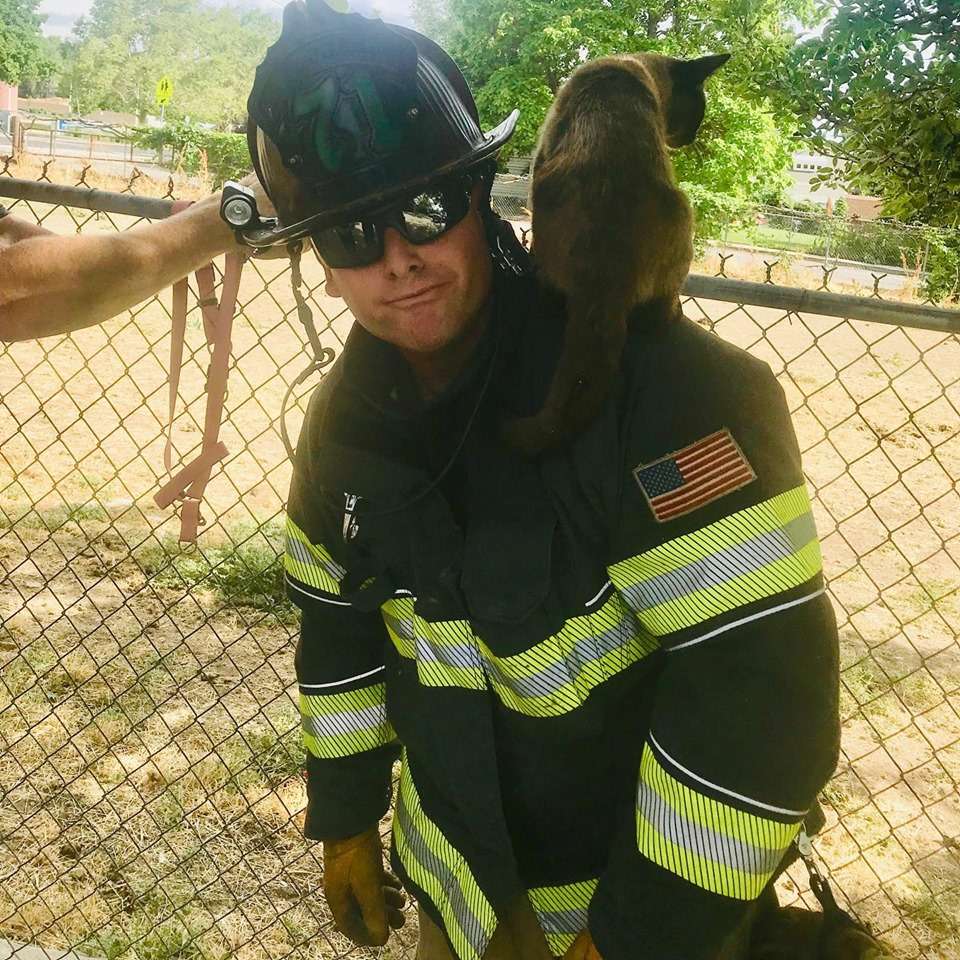 Layton City Police Department
A July 31 Facebook post reads: "On April 13, 2019, Steven Midgley was traveling on Gentile Street when he observed a suicidal man who was attempting to jump off the overpass onto I-15. Mr. Midgley and others ran to the edge of the overpass and held the man by his arms to prevent him from falling. Officers arrived and began to assist by reaching through the chain link fence and holding the man by his wrists. The man had let go of the fence and Mr. Midgley and the officers were the only (thing) keeping him from falling to the freeway below. Mr. Midgley and the officers leaned into each other in effort to keep from falling over the bridge while pulling the man to safety.
"The Layton City Police Department wishes to recognize (Mr. Midgley) for his oustanding strength, bravery, and teamwork in saving this man's life. We proudly awarded Mr. Midgley with the Layton City Police Department's Life Saving Award."
#fb_embed
More 'Make Your Week':
#wyw_tease
---
To share the stories that have made your day better, email them, preferably in 100 words or less, to jormond@ksl.com. Photos and videos are encouraged. Stories may be edited for clarity.
×
Photos
Related stories
Most recent Uplifting stories