Editor's note: This is the third of a three-part series about the NCAA transfer portal, and how it affects local college and university athletic departments. Read part one here and part two here.
PROVO — Ty'Son Williams didn't grow up a BYU fan.
He didn't dream of playing in LaVell Edwards Stadium on Saturdays, of catching passes out of the backfield, or rushing for a score in the "Holy War" rivalry with Utah.
When the Sumter, South Carolina, native first heard from BYU about transferring, he had to look up Provo on a map.
"I had heard of it, but I didn't know where it was," Williams said.
BYU running backs coach A.J. Steward felt similarly about Williams. He didn't know the former South Carolina running before he stepped foot on campus, nor did he hold a previous bond like he did with fellow graduate transfer Emmanuel Esupka, who came from Steward's previous job at Rice.
All Steward knew was he needed a running back — and there was an SEC-caliber back on the NCAA's transfer portal that might fit the bill. When BYU staff personnel alerted Steward to a list of potential grad transfer running backs, he had to take a look, do some research, and make contact with several 20-somethings that didn't know him but whom he was tasked to bring to BYU.
"It was a shot in the water, with him being all the way out in South Carolina," Steward said of Williams. "But it's our job at BYU to find the best players possible, and we didn't leave that stone unturned. It just worked out, and we were blessed to be able to get him to want to be a part of it."
It doesn't always work out, though. With the addition of the NCAA's new transfer portal — which facilities transfers across all sports, not just football — the number of student-athletes leaving one school for another has staggeringly increased. By July, there were 267 offensive players in the portal, according to data provided by 247 Sports, including 110 quarterbacks and 87 running backs.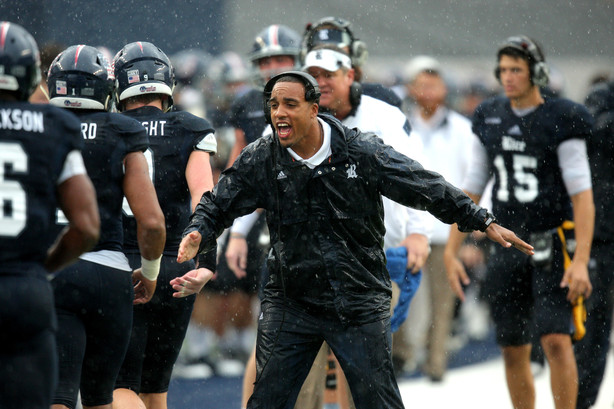 That's an average of 2.05 transfers for each of the 130 Football Bowl Subdivision teams in America, or 1.04 transfers if you add the 126 Football Championship Subdivisions programs into the pool. Many of those transfer students will end up there, or even at Division II and III schools that will take them when no one else will. Most will be required to sit out a year, unless they already obtained a four-year degree from their previous school.
That was the case for Williams and Esupka; they'll play their final season of eligibility at BYU this fall, suiting up in one of BYU's royal or navy or white uniforms against what many have called the toughest schedule in program history; and it starts Aug. 29 against rival Utah.
"I had a shot to play at multiple different places," Esupka said. "I came here because there are a lot of good things happening in this program, and it's obviously on the rise. I want to be a part of it."
Steward doesn't use the portal every day, and he certainly doesn't now as BYU prepares to open fall camp next week. But when his job required it — like it did after the Cougars lost two of their top three running backs from a year ago in Squally Canada and Matt Hadley — he said he checked the portal one to two times per week. BYU's recruiting staff helped filled in the gaps, and when a name popped up that might fit what each position coach is looking to fill, that contact info was forwarded to Steward.
Still, there's a lot that has to happen before the Cougars can even be interested in a Division I transfer.
"They have to fit in academically and they have to fit in with the honor code," head coach Kalani Sitake said. "If those two aren't even part of the deal, then we won't even talk."
Once the portal opens and talks begin, they can move along swiftly — or less so, in the case of Williams, who committed to BYU several weeks before the school's admissions office made the transfer official.
"Things just happen in life," Williams said with a shrug, "and I'm happy to be here."
Both moves worked out for BYU, and Steward won't rule out using the portal again. But he admitted that it has limitations and may not be the norm for academic institutions like the one in Provo.
But with an estimated 400-plus football players in the transfer portal, the trend likely isn't going anywhere. Even if there aren't enough scholarship spots for each transferring student-athlete, the portal is here to stay.
"I think it has pros and cons, just like everything," Steward said. "It comes down to what your needs are, and what the fit is. For us, we benefited because we found two guys who fit into the culture that we've set at BYU.
"I just feel sorry for the guys who entered the portal, and they don't have any opportunities or get picked up by any schools. Their career could be over."
Therein lies one of the main controversies with the transfer portal. Student-athletes are not required to notify the coaching staff of their intent to transfer — the entire process can be handled through the university's compliance office. But coaches also aren't required to hold a player's scholarship or roster spot while he or she makes a decision.
And not every school will be looking into the portal to fit their needs from year to year.
Take BYU, for example. The school owned and operated by The Church of Jesus Christ of Latter-day Saints has a strict regimen required of all students, including athletes, with academic standards, the university's oft-maligned honor code, and other factors like required religion credits for all students — both Latter-day Saints and otherwise.
That means not every student-athlete will be a fit for BYU, even if they would be an ideal fit for offensive coordinator Jeff Grimes' offense.
"I've been really thankful with the admissions department and graduate studies have helped us to get these young men at a weird time, too," Sitake said.
Culture is another required fit for transfers.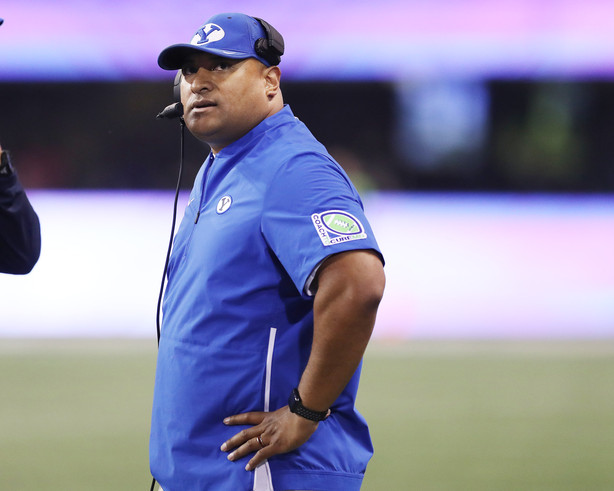 Every coach interviewed for this series agreed that one of the good things about the transfer portal, and the ease of transferring in today's college athletics, is that it puts an emphasis on team culture. That can help a team hit the ground running, like Utah State men's basketball did under first-year coach Craig Smith. The Aggies not only won a Mountain West regular season and tournament title, but advanced to the NCAA Tournament for the first time since 2011.
But that culture may not be for everyone.
"You lose some and you get some. But it's reality. It's here. And I'm not sure it's going to change," Smith said of the portal. "In our world, you have to deal in reality. So you'd better be really excited about the guys you bring into your program, and make sure they believe in one another."
It can also help someone like Mark Madsen, the head coach at Utah Valley University who inherited a roster that drew heavily on transfers under now-BYU coach Mark Pope, and who lost three players and another recruit to the Cougars within days of his formal introduction.
Having to rerecruit each of his players was one of the first things Madsen learned on the job after signing his contract with the Wolverines, his first as a head coach in college basketball. But it's a learning experience he plans to take into the rest of his career.
"Now that we are settled here," he said, "it makes me want to create an environment that is such a family and a competitive environment that guys have a desire to stay."
For many, the portal is a sign of the times, with its technological warts and all. It's simply a response to an increase in transfers across the board, across all sports, and varying from coast to coast and region to region.
The hope, from college basketball coaches, as well as from the NCAA, is that a cleaner transfer process will prevent tampering, and also lead to greater parity in the sport.
"In the old days, you could stockpile talent on a team because it's harder to transfer," Madsen said. "Now if there is a bunch of talent on one team, and one guy is not playing, then that guy can go somewhere else and showcase his ability. It makes other teams better. It brings a lot more parity."
Southern Utah coach Todd Simon agreed that it's easier to go with the new regulation than against it. Transfers have always happened, he says, from the time he was an assistant coach at a Las Vegas-area high school until today.
"I really don't believe that this epidemic exists," he said. "I just think it started to get covered a little bit more. I think back in the early 2000s, people were still moving around. The majority of these moves are playing time-related, and kids just want to play.
"Kids just want to play basketball, and there aren't that many minutes to go around. It can be beneficial for the kids and the schools. It's a system, and it seems to work."
×
Related Stories