DRAPER — Love them or hate them, electric scooters have taken over not only Salt Lake City, but Ogden and Farmington, too.
Now, Lime scooters are coming to both Draper and Sandy.
A pedestrian walking the streets of downtown Salt Lake may spot Bird, Lime and, most recently, Spin scooters parked along the sidewalk. Now Lime is expanding beyond the state's capital.
After successful launches in northern Utah, Lime will launch up to 75 scooters in Draper on July 9, with the possibility of even more if the demand is high enough. These scooters have a much smaller use area, though, than those in Salt Lake, Ogden and Farmington.
The scooters will be located at the FrontRunner station in Draper and will serve the transportation needs of employees in the area, including those at eBay, Jet.com, TruHearing, Dell EMC, Thumbtack and others.
If a user drives the scooter beyond the use area, they will be unable to park it and will continue incurring fees until they bring it back into the approved zone, Lime spokesman Jonathan Hopkins told KSL.com. The user will be able to see the area on the app when they unlock the scooter so they don't wander too far, Hopkins added.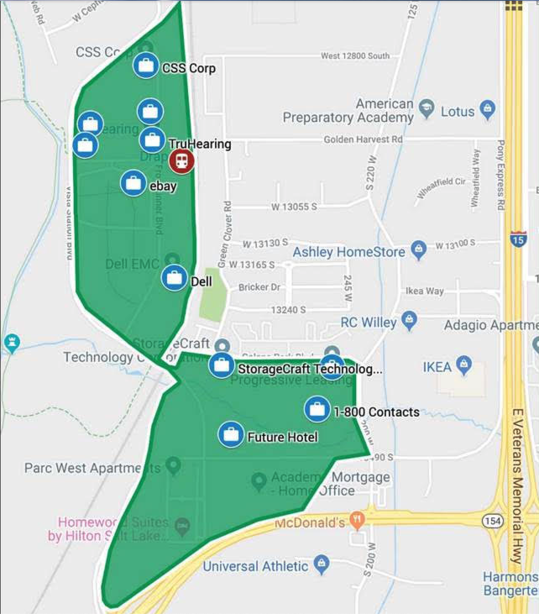 "The arrival of Lime E-Scooters is a great complement to our efforts to improve the transportation needs in Draper. With the hundreds of employees located near the FrontRunner Station, the Lime scooters will provide employees a way to ride to work from the station. I had a chance to try out one of the scooters, and they are a lot of fun," Draper Mayor Troy Walker said in an emailed statement.
The city will celebrate the arrival of Lime on July 9 at 4 p.m. at the FrontRunner station, and free Lime helmets will be available while supplies last, the city said in an emailed statement.
"Draper has undergone such a tremendous transformation in the past decade," said Mackenzie Viau, operations manager of Lime in Utah. "It makes perfect sense to connect employment centers and other destinations to the UTA FrontRunner Station with Lime scooters, so people can get where they need with greater ease."
Sandy, too, will witness a Lime launch soon after Draper, Hopkins told KSL.com, though he wouldn't reveal the timeline just yet. The use area in Sandy will be larger than Draper, however, Hopkins confirmed.
×
Photos
Related Stories