Estimated read time: 3-4 minutes
This archived news story is available only for your personal, non-commercial use. Information in the story may be outdated or superseded by additional information. Reading or replaying the story in its archived form does not constitute a republication of the story.
SALT LAKE CITY — Going out of your way to help someone in need can truly make that person's day.
The KSL.com "Make Your Week" column features uplifting stories sent in from people outside the newsroom. In this edition, the writers are reaching out to thank a tow truck driver from Cache County who stopped to help change a flat tire, free of charge, and a group of students who go out of their way every day to help newcomers feel welcome.
Jason M.
"I want to say 'thank you' to a tow truck driver here in Cache County. This tow truck driver's name is Jonny with Don's Professional Collision Repair.
"My mother was recently on the side of the road with a flat tire in Hyrum. She turned on her hazards, got out of her car, and popped her trunk. Before she knew it, a big black tow truck pulled up behind her vehicle. Jonny kindly asked if he could help her change out the tire really quick. He assisted my mother to the sidewalk to make sure she was away from traffic and quickly changed her flat tire. When he was done, he loaded up her flat tire and assisted my mother back to her car, opening and closing the door for her. My mother tried to pay Jonny, but he would not take payment because he was just on his way home. Jonny wouldn't even take a tip from her. All he said was that assisting her and making sure she was OK was more than enough.
---
I was blown away that there was a tow truck driver with such a big heart willing to assist and make sure (my mother) was OK.
–Jason M.
---
"I was blown away that there was a tow truck driver with such a big heart willing to assist and make sure she was OK. I did some research into Jonny and Don's on Google and (found reviews) by others that have used these folks for services. Jonny's name is brought up by so many people as kind, compassionate and professional. I would honestly have to agree. Kudos to Don's for this tow truck driver with a heart of gold. We will always use Don's and Jonny because of this."
Camille B.
"We have a Kindness Learning community: Build up. Cheer up. Speak up! (B.C.S) at Read School in Bridgeport, Connecticut. Our school community is at times transient, with families moving from Honduras, Haiti and Puerto Rico, and other places around the world. The students mentor newcomers and help them thrive by helping them navigate around the school, meet friends and reach their potential. One project completed by our eighth grade B.C.S. members included writing a play called "Silent No More," which identified strategies on how to deal with bullying. Afterwards, all the children came to join B.C S.!"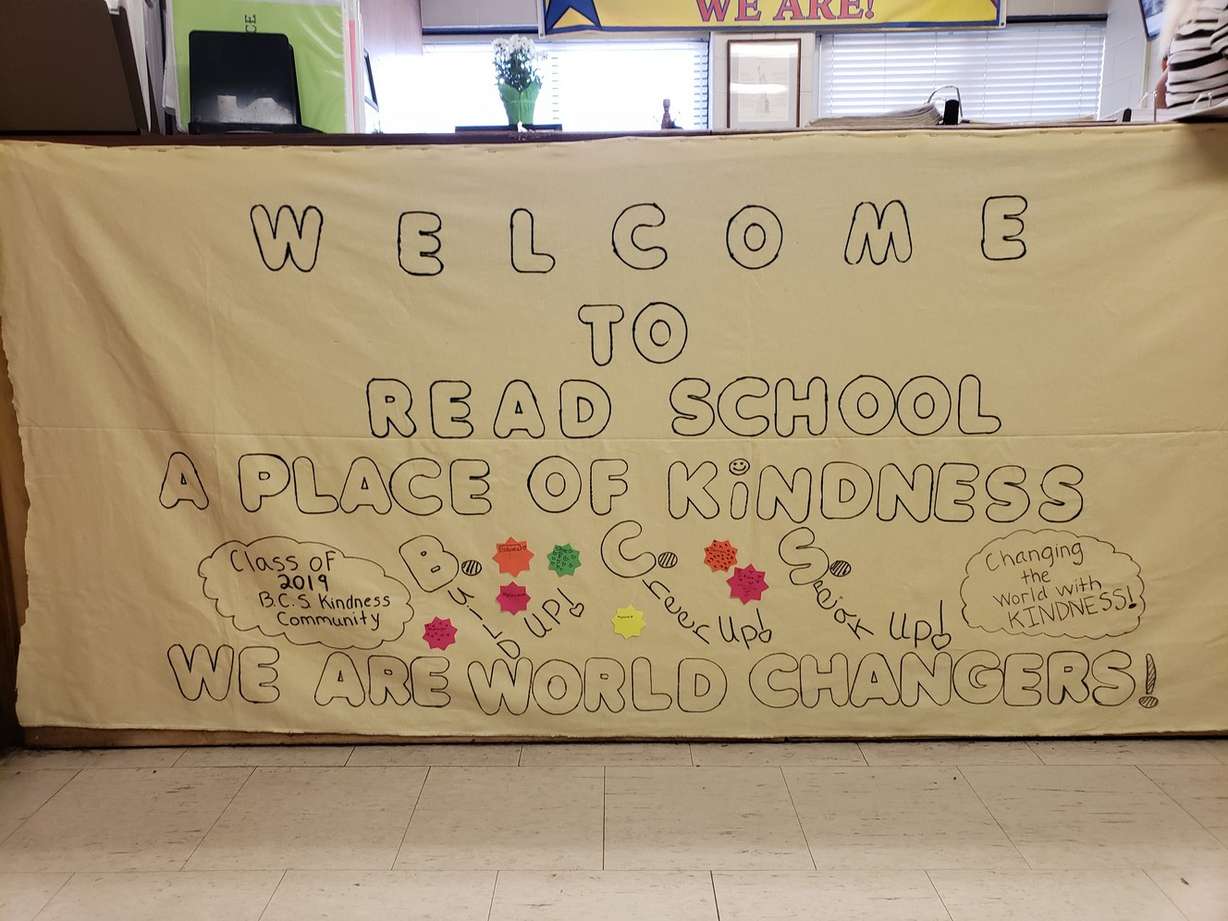 More 'Make Your Week'
#myw_tease
---
To share the stories that have made your day better, email them, preferably in 100 words or less, to jormond@ksl.com. Photos and videos are encouraged. Stories may be edited for clarity.
×
Photos
Related stories
Most recent Uplifting stories