Estimated read time: 3-4 minutes
This archived news story is available only for your personal, non-commercial use. Information in the story may be outdated or superseded by additional information. Reading or replaying the story in its archived form does not constitute a republication of the story.
PROVO — BYU football's move to independence isn't going away anytime soon.
Neither is the program's relationship with ESPN.
But for how long, and the details of that relationship? Well, we'll just have to keep waiting.
The Cougars and the "Worldwide Leader in Sports" are entering the final year of their television contract, but the two sides are "at the tail end of negotiations" on a new deal, BYU athletic director Tom Holmoe said during pre-tape comments aired during the program's annual media day in Provo.
"We've been with ESPN for a long time, and we look forward to continuing for the future," Holmoe told BYUtv's Dave McCann.
Holmoe, who is in his 15th year as athletic director at BYU, was not available for additional comment at Tuesday's media day because of family reasons.
But he told BYUtv that the Cougars' television deal with ESPN is virtually locked up — they are just ironing out the details on a bowl agreement. The network owns 35 bowl games, by far the most in college football, with contracts ranging from individual teams like BYU to Power 5 conferences to specific conference matchups at the mid-major level.
"They're really the leader in all the bowls," Holmoe said of ESPN. "They own bowls. They do most of the bowls in college football.
"They are going to do the best job for all the people in the ESPN family."
BYU first signed an exclusive television partnership with ESPN on Sept. 1, 2010, as the Cougars began their independent adventure. The school, which was the first college team to sign a standalone deal with ESPN, has been broadcast on the Worldwide Leader's family of networks at least eight times per season ever since.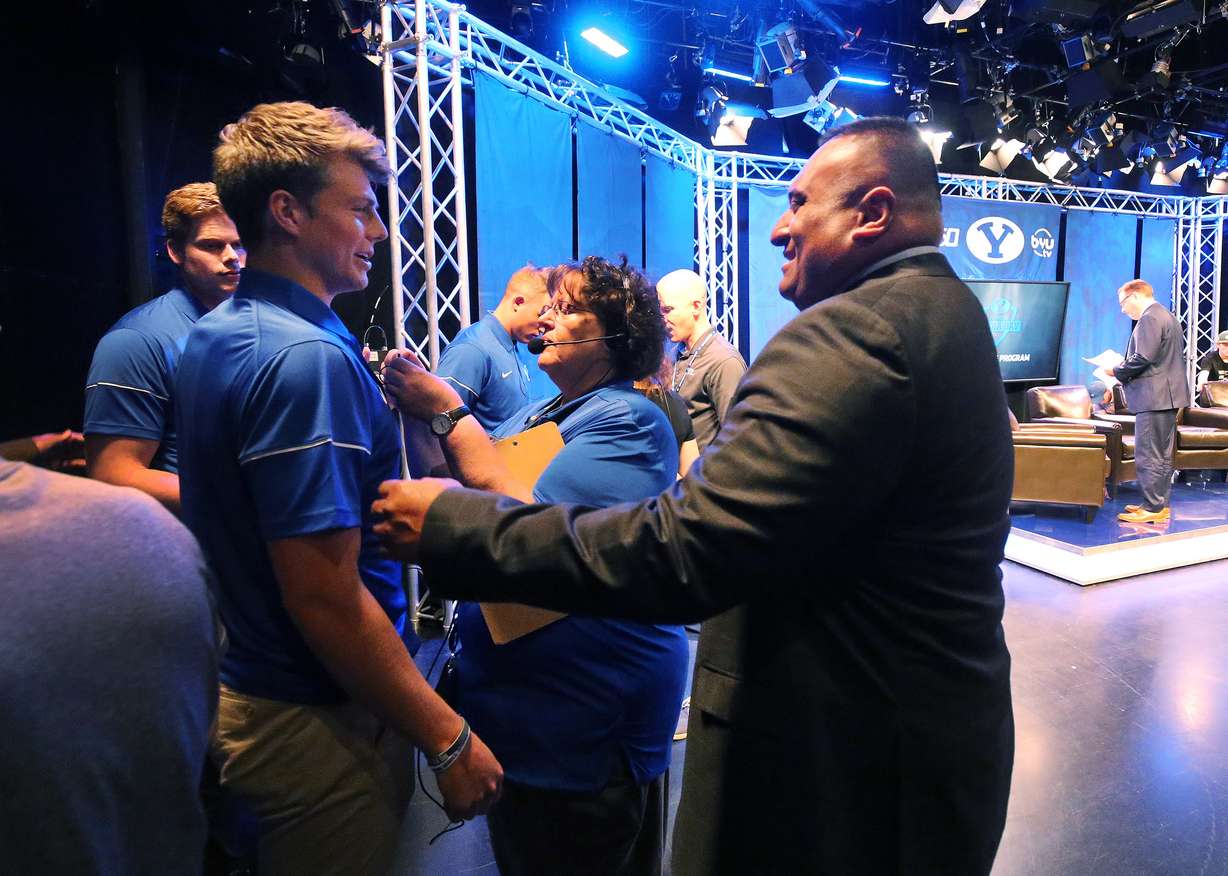 The Cougars' marriage to ESPN goes back even farther, though. BYU was featured in the network's first-ever college football telecast, a win over then-No. 3 Pitt that sparked the Cougar's run to the 1984 national championship. ESPN has gone on to broadcast such upsets from the Cougars' victory over top-ranked Miami in 1990 to BYU's win over No. 3 Oklahoma in 2009.
"I think BYU is important just in the sense that it has a historic legacy in the game, and has a story that I think college football viewers and readers care to know," ESPN.com senior writer Ivan Maisel said. "They know that the last 40-50 years of the game, you can't tell that story without BYU.
"In that sense, I think it's pretty obvious why ESPN is interested in them."
The Cougars also announced a new gameday option, designed with tailgating in mind, called Cougar Canyon. The three-hour fan fest will take place prior to kickoff at each of BYU's home games beginning Aug. 29 against rival Utah, located directly west of the stadium on Canyon Road.
The university-sponsored tailgate will include live music and DJs, autograph signings from several BYU teams, local food trucks, and will conclude with the team's Cougar Walk, a newer initiative that invites fans to line up and welcome BYU football players and coaches into the stadium.
"Regardless of when the game is, I really think it's going to be a really cool experience for everyone," BYU coach Kalani Sitake said. "It's really common in other places, especially in the SEC, to have that type of environment, and it's going to be really cool."
×
Related Stories