Estimated read time: 3-4 minutes
This archived news story is available only for your personal, non-commercial use. Information in the story may be outdated or superseded by additional information. Reading or replaying the story in its archived form does not constitute a republication of the story.
Editor's note: KSL.com does a periodic feature on artists in the community. If you have a painter, sculptor, musician or creative genius in mind, feel free to email your submission to jklopfenstein@ksl.com. Please include a contact email for the artist, if available.SALT LAKE CITY — For Salt Lake City-based artist Kendra Burton, art has always been a part of her life.
"I feel like it was in me," Burton said, reflecting on her life's artistic journey.
From her drawings as a 4-year-old to a life-changing trip to Europe at age 16, Burton has been inspired by art. Seeing masterworks like Michelangelo's statue of David and Leonardo da Vinci's "Mona Lisa" were inspiring, but another genre really sparked her creativity.
"The landscapes drew me in," Burton said.
Burton took art classes in college, but it wasn't until she and her grandmother signed up for a seascapes art course in Nampa, Idaho, that she started on her own artistic path.
Following that workshop, and over time, she began studying with other artists like Daniel E. Green, William Whitaker and Harley Brown, who invited her to sit for a pastel portrait during a workshop in Jackson, Wyoming.
Today, Burton is still inspired by landscapes. She likens one of her paintings, "Mount Borah," to the human journey.
"I think it represents the journey of our lives, the path of the unexpected, and the valley of shadows," she said.
One such unexpected path occurred when one of Burton's twin daughters died at age 9 after suffering from lifelong health problems. As the family was healing from the loss, Burton was comforting her daughter Sarah over the loss of her twin.
Several years later, Burton was inspired to paint a portrait of Jesus Christ, entitled, "Jesus Heals." Using her son-in-law as a model, she succeed in painting the 6-foot portrait.
"I wanted to capture the compassion of the savior," Burton said.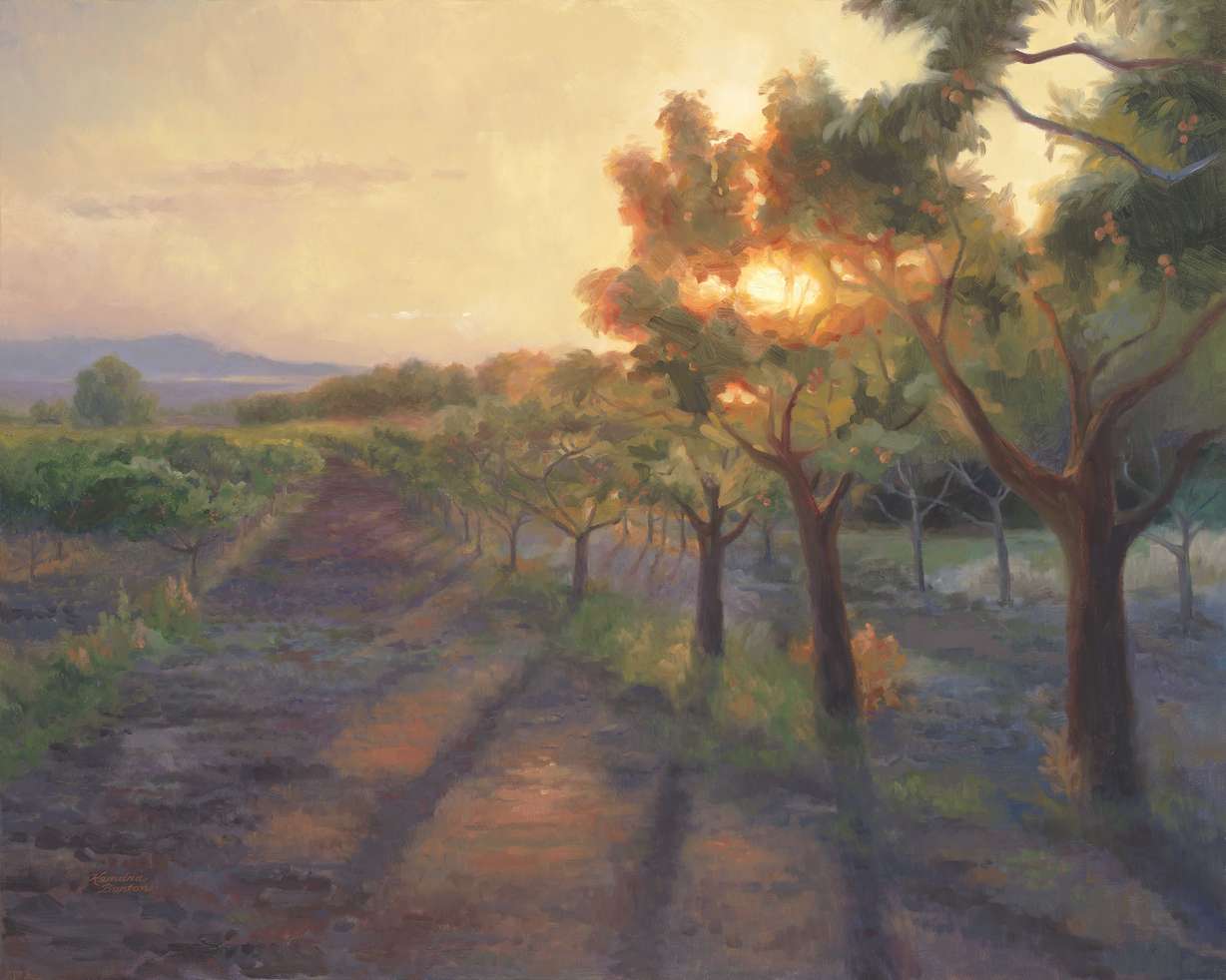 In addition to "Jesus Heals," Burton has painted another noted work featuring Jesus called "Compassionate Savior."
Burton mostly paints with oil because of the "vivid, and bright colors," she said. She also enjoys painting still lifes, landscapes and portraits, of which she said painting "can bring peace."
No matter what the medium — whether oil, pastel, or pencil — Burton has one goal: "I like to put meaning in everything I do."
Burton also worked on 12 temple murals for The Church of Jesus Christ of Latter-day Saints. As part of a team, she worked alongside noted artists Greg and Linda Curley Christensen. Burton's contributions adorn temples from across the globe, including in Finland, El Salvador, Utah, Panama and Honduras.
Burton also has done corporate commissions, and continues to teach art classes. Additionally, she is songwriter, performer and motivational speaker. As a speaker, she explores the connection between color, emotion and well-being.
Across her creative endeavors, one theme is constant for Burton: She tries to remain positive and look for tender mercies.
"It's exciting to (find) miracles in life, in everything," she said.
For more information, visit www.kendraburton.com.
---
Emily Howsley is enjoying her adventures in the wild blue yonder of Texas.
×
Photos
Most recent Entertainment stories