Estimated read time: 3-4 minutes
This archived news story is available only for your personal, non-commercial use. Information in the story may be outdated or superseded by additional information. Reading or replaying the story in its archived form does not constitute a republication of the story.
Editor's note: This is part of a series at KSL.com featuring some of Utah's coolest cars. If you own a customized vehicle — from sports cars to semitrucks — email jormond@deseretdigital.com with a photo of the vehicle and a brief description for consideration.OREM — Two people becoming business partners is nothing new; two friends going together on a car is about as rare as the car they chose to buy.
The Kaiser-Frazer car company started in 1945 when Henry J. Kaiser, from California, and Joseph W. Frazer got together; Matt Morrison and Brad Woffinden met during their sophomore year at Pleasant Grove High School in 2015.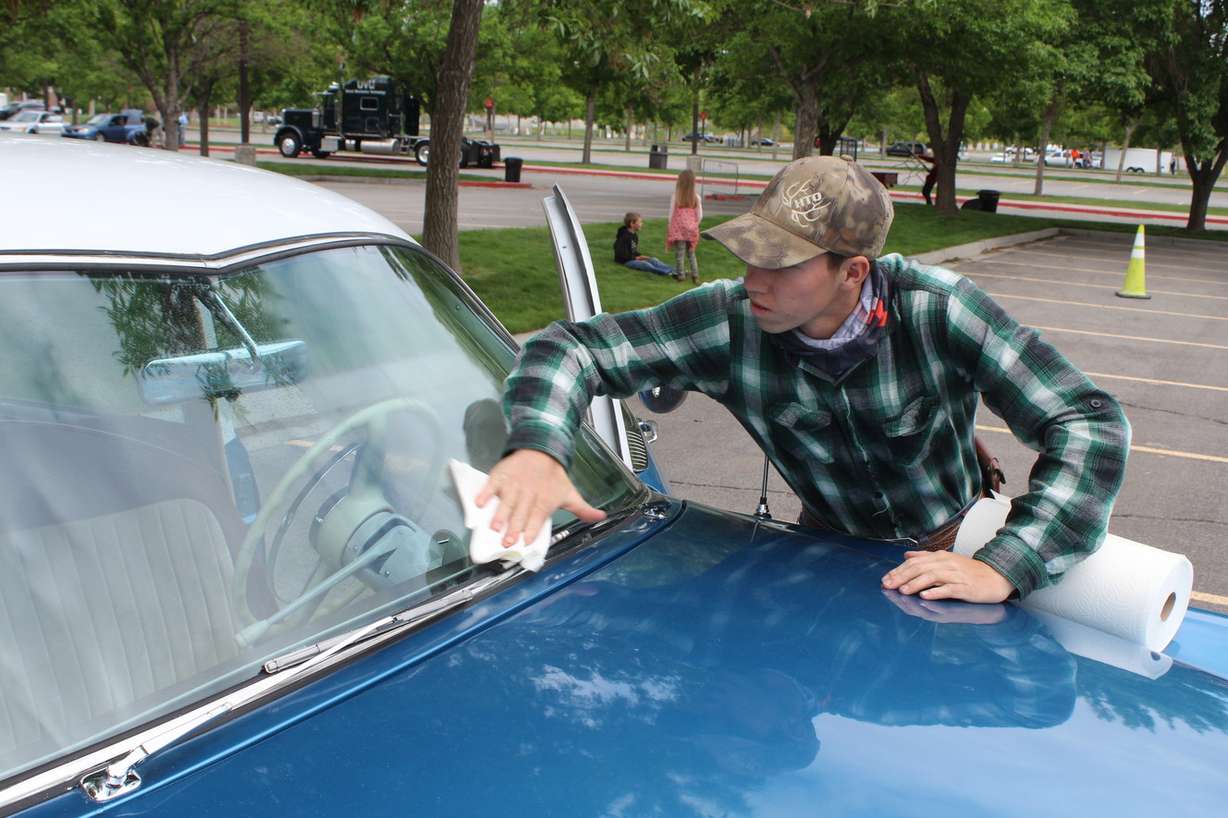 Kaiser-Frazer started cranking out cars in 1946, with fresh designs helping them become the ninth biggest automaker in the U.S.; Morrison and Woffinden became good friends and started rooming together in 2018. The unusual step came when they decided they needed a distraction from work and started looking for a project car to work on together.
Kaiser and Frazer's business slipped in 1949 when the Big Three came out with their fresh postwar designs. They had been building Frazers and Kaisers at a 1-to-1 ratio, but Kaiser eventually squeezed out his partner and the Frazer name was dropped in 1951.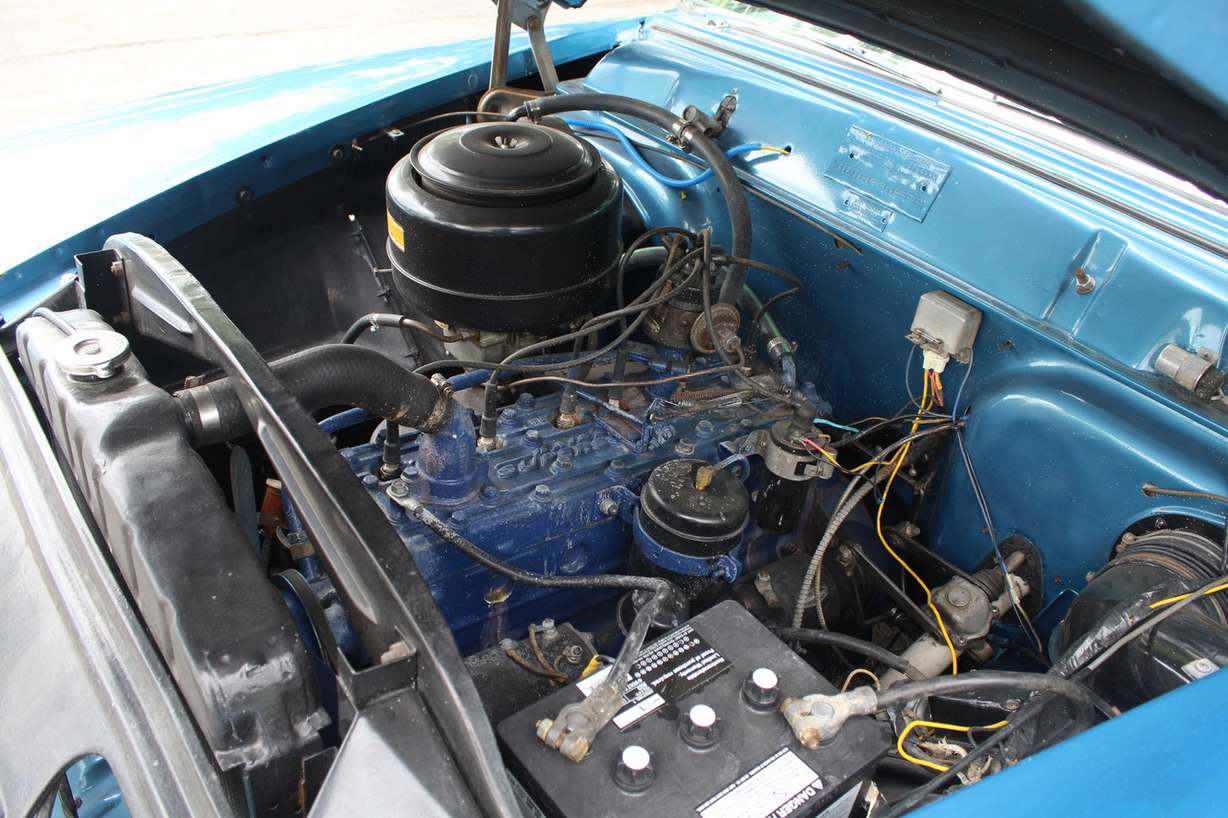 In March of 2019, Morrison and Woffinden pooled their money and decided they didn't have enough to restore a car, so they started looking for something already done. They went to KSL Cars and did a search, capping the price at $8,000. After another sale fell through, they landed on a 1953 Kaiser Manhattan for sale in Perry, in Box Elder County.
They drove from their rental in Highland to meet the car and the owner, a man in his 80s who goes by "Vee." He told them he bought the car in pieces in 2011 and fully restored it. Morrison and Woffinden both got loans for $4,000 and headed back to Perry with a borrowed trailer. Vee knocked some money off the price for a few nicks and scratches, and the two took the Manhattan home.
Related:
By 1953, Kaiser sales were slipping as competition heated up. Kaiser emphasized special colors and fancy interiors. Only 17,975 Manhattans were sold that year, and Morrison and Woffinden have what may be the original Supersonic flathead six paired to a manual 3-speed with automatic overdrive. A V-8 was never offered, which may have led to the demise of the company. The car can seat six comfortably, but Morrison said it can seat five more comfortably.
Morrison said most people get confused when they see it and think it's an Oldsmobile. Few can identify it without reading the badges. The friends showed the Manhattan for the first time at the UVU Car Show in May, with plans for more shows in the near future.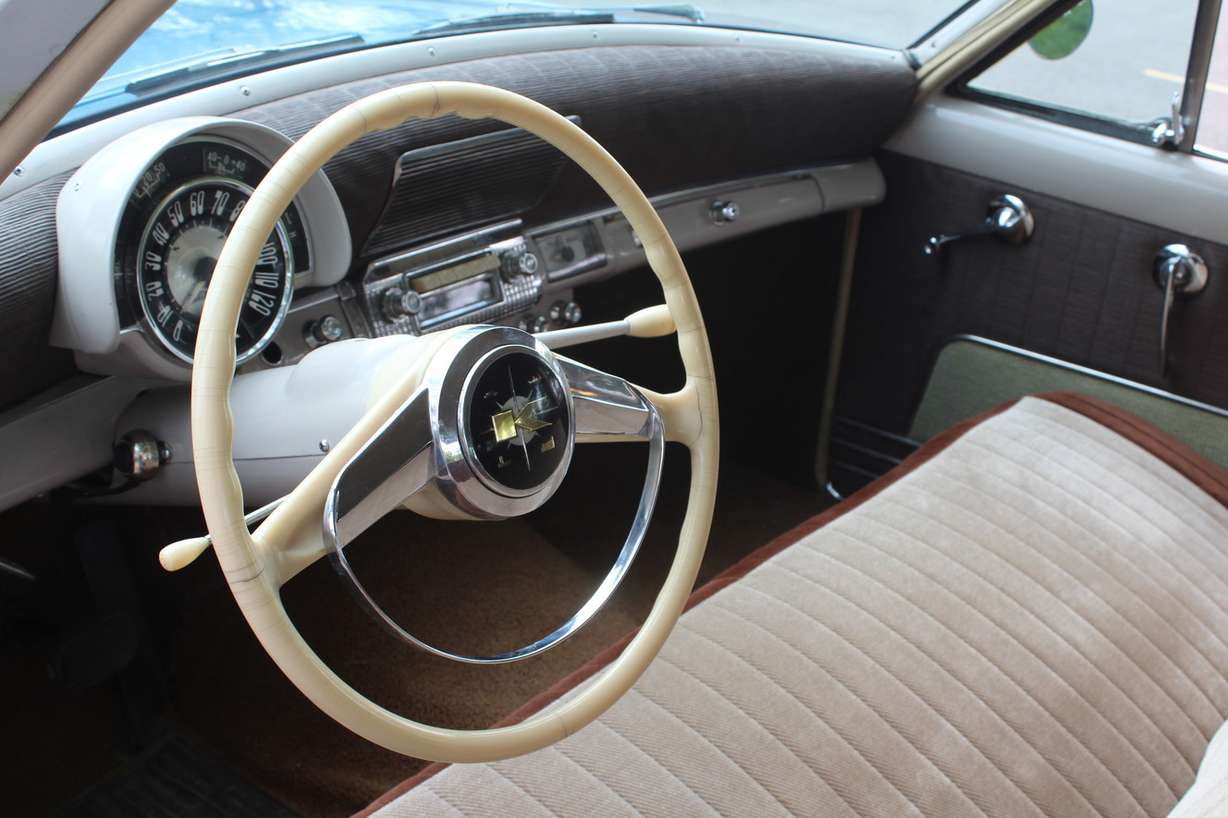 The Kaiser corporation only survived until 1955 in the U.S., moving to Argentina where it lasted another seven years. Unlike the Kaiser-Frazer division, Morrison said, so far, he and Woffinden have split everything 50-50, and there have been no real disagreements. The men see each other more like brothers than friends, and both are pursuing their own classic vehicles as well: Morrison a 1979 Chevrolet Scottsdale; Woffinden is still looking for something from the 1950s.
Morrison and Woffinden said they would recommend their split method to others, and Morrison said it shows how much they trust each other — unlike Henry and Joseph.
---
×
Photos
Most recent Utah stories