Estimated read time: 5-6 minutes
This archived news story is available only for your personal, non-commercial use. Information in the story may be outdated or superseded by additional information. Reading or replaying the story in its archived form does not constitute a republication of the story.
PROVO — Trevin Knell never committed to BYU basketball coach Mark Pope.
So when the one-time Cal signee-turned-BYU-commit returned from a two-year mission for The Church of Jesus Christ of Latter-day Saints in May, he almost immediately headed from his native Woods Cross to Provo — to revisit the campus, get a few shots up in the Marriott Center Annex practice facility, and strike up old friendships with guys like Jesse Wade of Davis and Zac Seljaas of Bountiful.
He also sat down with Pope, and the two got to know each other a little better. Face to face. Mano e mano. Like a coach and player should know each other.
And in that regard, he was just like every other player Pope was getting to know as he began wrapping up his first spring in charge at BYU since departing nearby Utah Valley.
"I was really excited (when Pope took the BYU job)," Knell told BYUtv recently. "He recruited me in high school, so we already had a really close relationship."
Of course Knell was excited; he was barely off a mission, and allowed to navigate the Utah landscape without a full-time companion — and play basketball more than one day a week.
So he poured himself into the game. He went to the Annex nearly every day. He put up shots.
Lots of shots.
Like, as many as 5,000 shots per week, or 850 per day.
Whether Knell actually took those practice shots (or his shooting percentage on them) is unknown. But it's possible; that's how many shots the veterans are taking each week as they navigate individual workouts this spring in preparation for a summer basketball trip to Italy.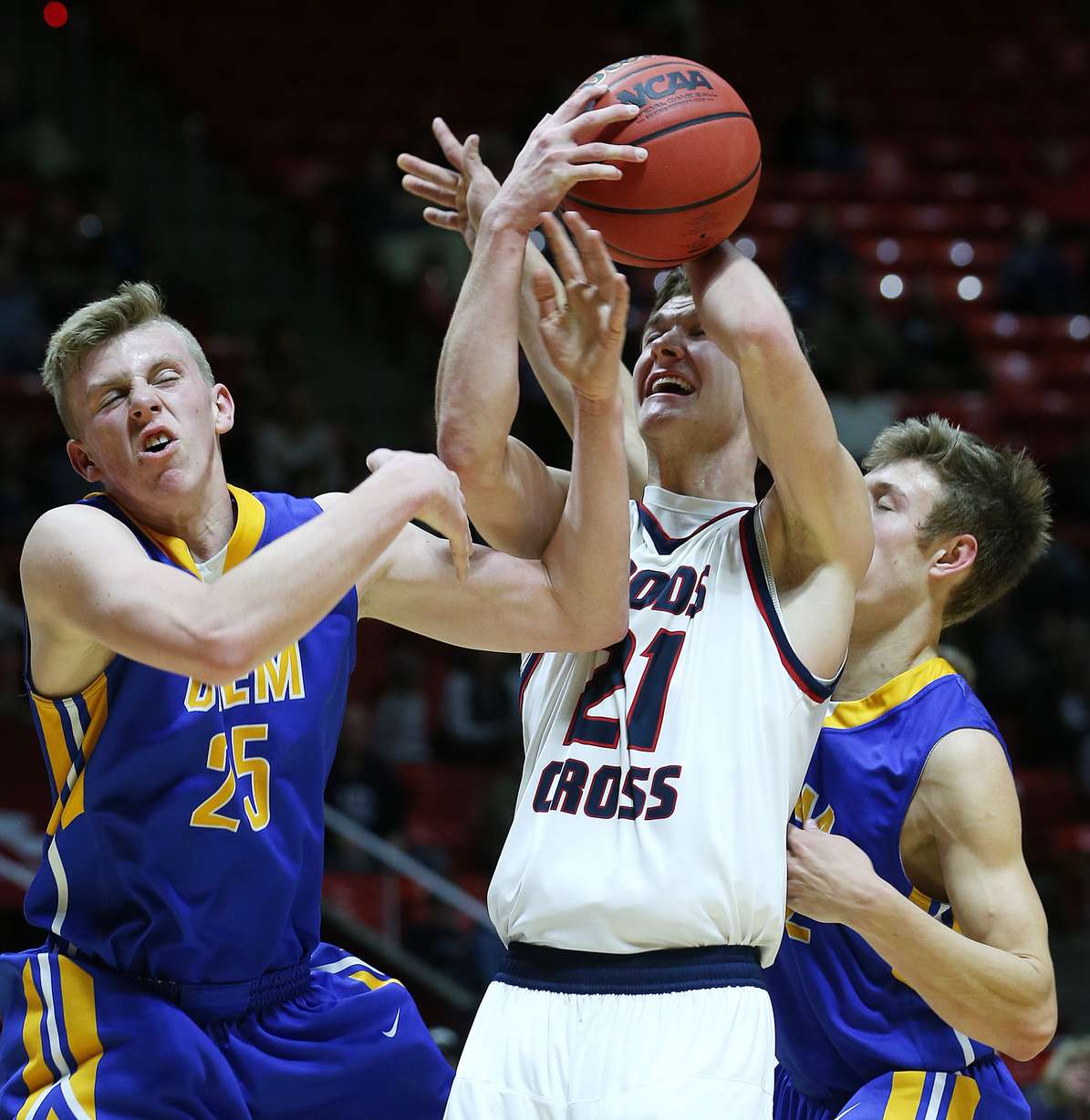 Division I coaches are allowed one foreign trip every few years — former coach Dave Rose took the Cougars to Spain a while back — and Pope plans to use the experience to help his new team bond.
But before that, he's helping the team prepare individually. Work on their shots. Fix their defensive footwork. Little things that they didn't know they were doing wrong, he said.
And that includes Knell — so much work in fact, that the former Woods Cross star developed inflammation in his wrist from putting up so many shots.
"He might be jumping in a little too quick that way," Pope said, only half-joking. "But he's going to be really good. He can make shots, he's a really good competitor, and he's going to end up with a really good body.
"The things that kill you are the setbacks. That's what crushes you, so we've got to be really conservative with returned missionaries."
Pope knows how to help returned missionaries ease back into basketball. From TJ Haws to Nick Emery to Wyatt Lowell and others, he's helped multiple Latter-day Saint missionaries regain their form in his two most recent in-state stops.
Knell will be no different. The former shooting star who averaged 25.3 points and 6.3 rebounds per game as a senior for the Wildcats will have to pace himself as he tries to regain his form.
That is, perhaps, the biggest struggle for Knell.
But playing for a new coach won't be. Pope tried to recruit him to Utah Valley before his mission, and he had to re-recruit to BYU since missionaries are automatically released from a national letter of intent once they've been away from the program for two years.
Knell is still committed to BYU — and Pope.
"Coach Pope is an energy guy," he said. "He expects us to bring it every game — no matter if you are sick or having a bad day. He wants you to compete. I think this year will be different; we're going to compete.
"We're going to play some defense. He expects me to make threes, but also to play on the defensive end."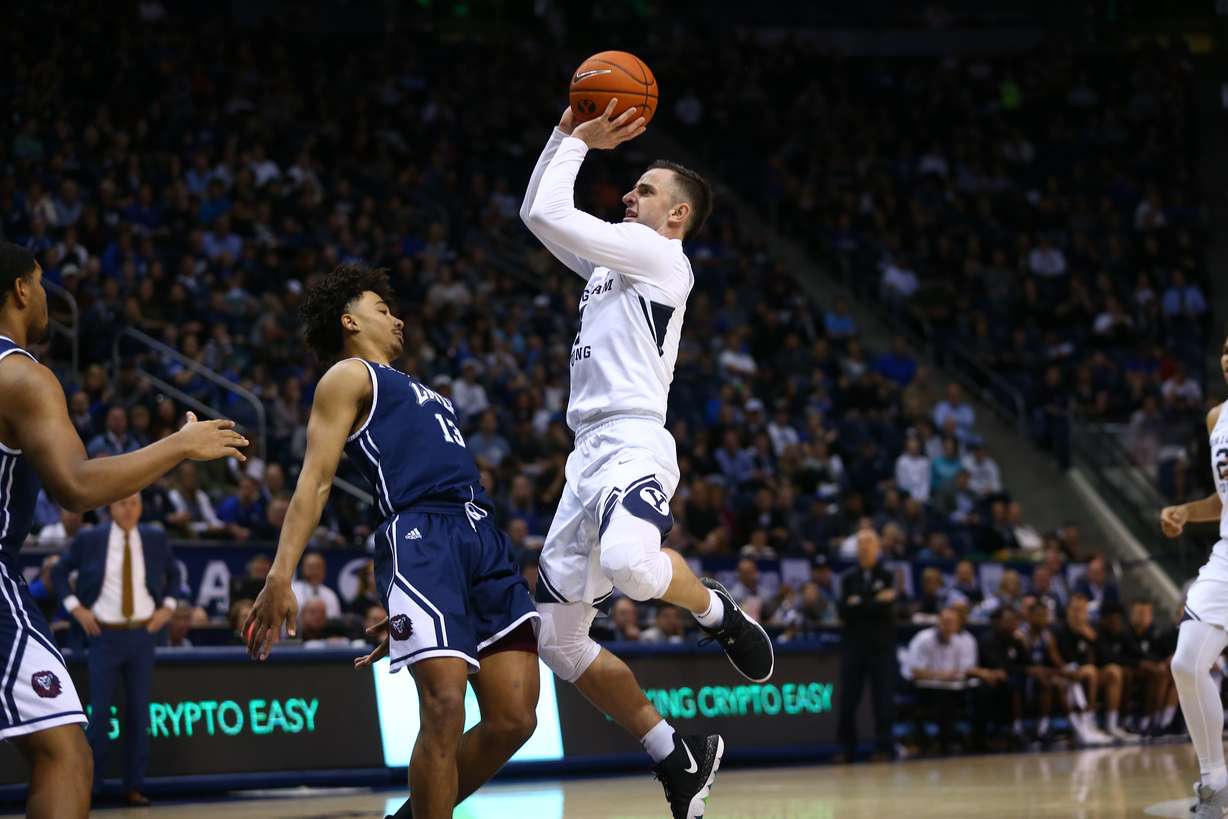 The truth on Nick Emery
Pope held a rare offseason sit-down with local media this week, spending time answering questions and addressing concerns about his new program.
Near the top of the list? Nick Emery.
The former Lone Peak standout has been on a lot of minds lately — really since he was reinstated to the program following an NCAA investigation into improper benefits. His status with the team has been unclear, with rumors and false reports circulating about Emery's desire to stay at BYU.
So where does Emery stand on Pope, after the former BYU assistant tried to re-recruit him to stay in Provo upon taking the job. Pope admits that Emery "looked a little sideways" during several honest, frank talks on campus — and the ultimate decision about whether to stay at BYU or go elsewhere will be Emery's to make.
But he's hopeful.
"I think we're in a really good spot right now," Pope said. "I think he has a renewed focus. I think the seniors have extraordinary things inside them that are founded on the struggles that you go through over a four-year career."
Hiring szn
Shortly after he took the job, Pope announced the hiring of assistant coaches Chris Burgess, Cody Fueger and Nick Robinson.
But he's yet to fill several other staff positions: most notably, director of basketball operations, and video coordinator. Any updates?
All in due time, he said.
"We're close," Pope said. "Now that's close based on this institution's timeline, which is full of wisdom and caution. It's what makes this place so special. In that sense, we're really close — so it should only be a couple of months.
"I say that with the greatest amount of affection. I really like the hiring process here."
×
Related stories
Most recent BYU Cougars stories