Estimated read time: 2-3 minutes
This archived news story is available only for your personal, non-commercial use. Information in the story may be outdated or superseded by additional information. Reading or replaying the story in its archived form does not constitute a republication of the story.
Candy isn't the only thing being eaten this Halloween. In the days and weeks leading up to Oct. 31, bakeries see a boom in business.
Today we spent time at a few local bakeries, finding and tasting their Halloween specials and figuring out why candy alone isn't cutting it anymore.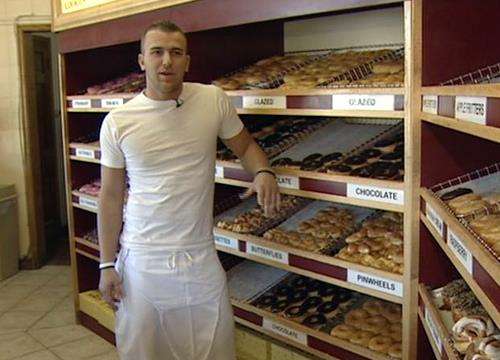 It takes a lot of flour, sugar and butter to meet the Halloween orders at Banbury Cross donuts. It's their busiest day of the year.
"Halloween day is the craziest day we have here at the shop. We have orders going out all day. We have a line going out around the block," said Ryan Morrow, with Branbury Cross.
Donuts shaped like bats, pumpkins, cats and ghosts are the first to go. "We try our best to make these donuts big and delicious," Morrow said.
Tammy Johannson is getting some for her grandchildren. "I think it's just a Halloween thing. You string them up, then you take bites out of them, and it's so much fun," Johannson said.
"I think Halloween is our craziest day because people want to be in the Halloween spirit, and there's no better way do to it then with a Halloween donut. And people love our Halloween donuts," Morrow said.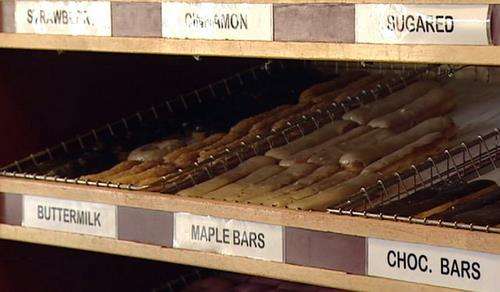 The donuts frying up at Schmidt's Pastry Cottage look like pumpkins. But it's the sugar cookies that are the real treat here. "I would say, over the next three days, we'll sell over 10,000 sugar cookies," said owner Steve Borg.
That makes for a big treat in the register. "We'll double or triple our normal sales," Borg said.
Here's another impressive number: At Papa John's stores across the country, they're expected to sell more than 1 million pizzas this Halloween, making it the second busiest day behind Super Bowl Sunday.
That means a lot of extra hours for employees.
The same is true for employees at Banbury Cross. They're expected to triple their sales this Friday.
But one number they won't talk about: calories. "There's enough that if people found out, they probably wouldn't come back," Morrow said.
E-mail: abutterfield@ksl.com
×
Most recent Utah stories