Estimated read time: 3-4 minutes
This archived news story is available only for your personal, non-commercial use. Information in the story may be outdated or superseded by additional information. Reading or replaying the story in its archived form does not constitute a republication of the story.
DRAPER — An 11-year-old girl is in the hospital and a 19-year-old man in jail for what Draper police believe was a shocking act of violence.
"Always makes you wonder why. Why would anybody want to do that?" Draper Police Chief Jon Eining said was the big question as his detectives continued investigating a possible motive.
Just before 8:30 a.m. Friday, an 11-year-old girl was riding her scooter in a residential area at 15051 S. Winged Bluff Lane, when she was hit by a 2010 Volkswagen Jetta.
"I would not describe it as someone who veered into the gal or had drifted in the gal. My description would be that this is somebody that turned into this gal," Eining said.
The chief said "absolutely everything" was captured on a home surveillance camera. He described the Volkswagen as making a "hard right turn" into the girl and hitting her without warning. The car hit the young girl straight on and propelled her into the nearby yard, he said.
Amazingly, the girl, whose name was not immediately released, was only in serious condition at Primary Children's Hospital Friday afternoon. Eining said she was wearing a helmet.
"We believe that probably had something to do with the condition she's in now," he said.
After hitting the girl, the car continued into the yard, hit a landscape boulder and rolled. The driver, Steven Ray Becky, was taken to a local hospital to be checked out, and then booked into the Utah County Jail for investigation of attempted criminal homicide and DUI with serious bodily injury.
The crash happened in the Suncrest community, part of which is in Utah County even though it is still considered Draper.
Eining said Becky was staying with an aunt and uncle who have a daughter who is the same age as the girl who was hit and the two are friends. As to why he would want to hit her, Eining said Friday it was an ongoing investigation, but evidence had been collected in addition to the video.
As for the DUI element of the arrest, police believe substance abuse was involved.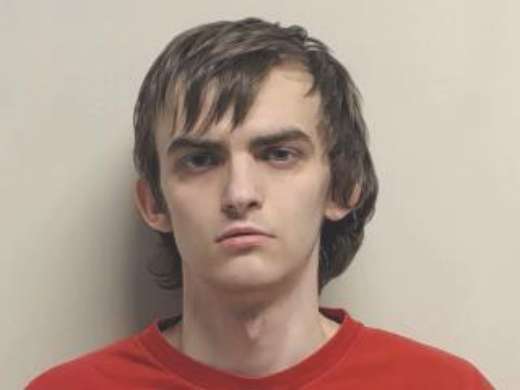 The horrific scene played out in front of the home of Clark Santos, who was awakened Friday morning by smartphone alerts from his security system. He immediately looked out the window, where he saw a car upside down on his lawn and a young girl lying hurt next to the driveway.
As first responders arrived, Santos realized his security camera may have caught something.
"I looked at it, reviewed it, and I saw the whole thing happen," Santos said.
Standing in his yard Friday afternoon, the marks from the crash reconstruction investigation still visible on his driveway, Santos described what happened in the video.
"I saw the car coming from the left side of the road, which is unusual, coming straight at her," he said. "(It) hit her, flipped her on the windshield, and then she landed right about here, and then she just started screaming. It was tough to stomach."
Santos was quick to share his video with police. He said the incident has left him thinking about his own children.
"I warn my kids all the time, be careful, just because a car is coming up doesn't mean it can see you," he said.
Contributing: Sean Moody, KSL TV
Correction: An earlier version misspelled Steven Ray Becky's first name as Stephen.
×
Photos
Most recent Utah stories