Estimated read time: 3-4 minutes
This archived news story is available only for your personal, non-commercial use. Information in the story may be outdated or superseded by additional information. Reading or replaying the story in its archived form does not constitute a republication of the story.
SALT LAKE CITY — No, it's not just you. It truly has rained a lot this spring.
National Weather Service officials say Salt Lake City has now surpassed 1876 to become the second wettest meteorological spring in the city's history after the latest round of precipitation.
As of Tuesday afternoon, 10.89 inches of precipitation had been recorded at the agency's Salt Lake City International Airport location. Another 0.91 inches came from a weather pattern that passed over the city Monday and Tuesday.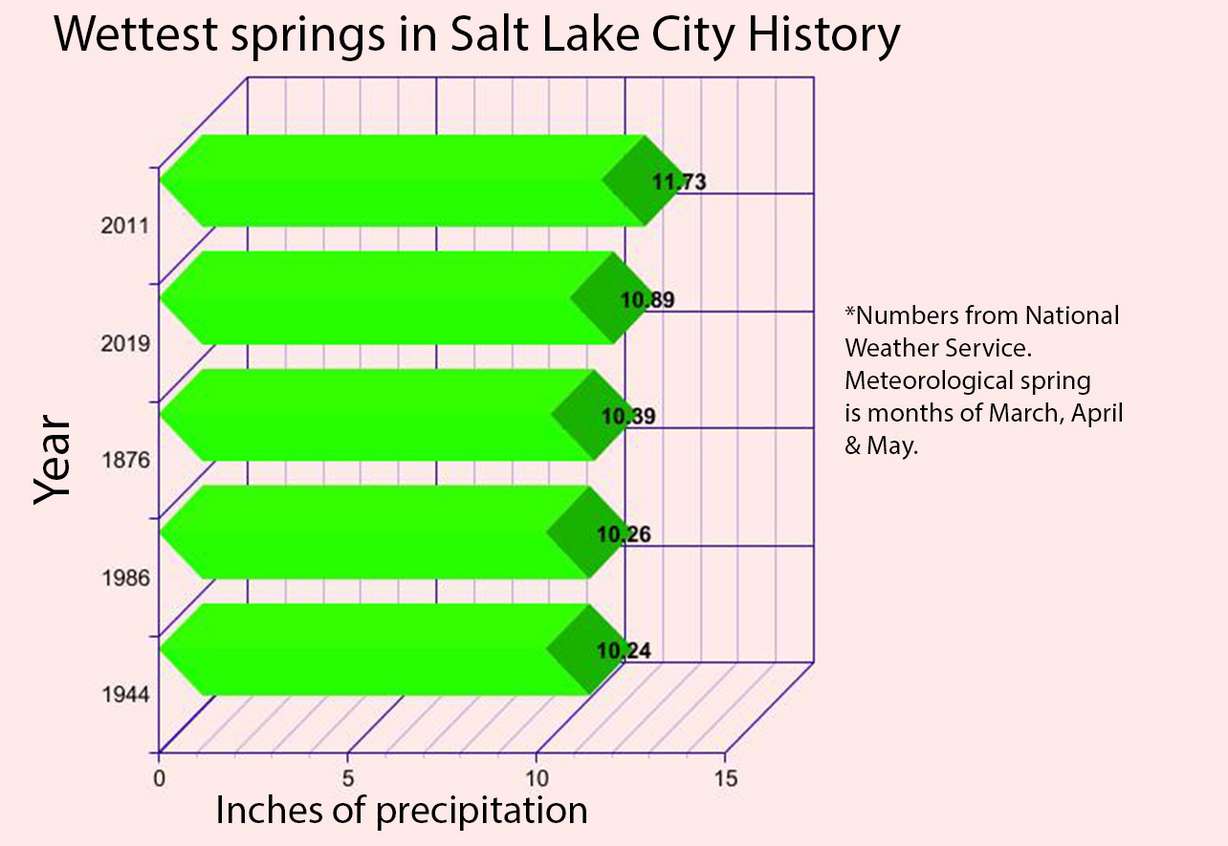 To put it into perspective, Salt Lake City collected more precipitation this spring than the entire 2018 water year, which spanned from Oct. 2017 through Sept. 2018. Only 10.50 inches of precipitation were recorded last year.
The record for spring precipitation is 11.73 inches set in 2011. However, it's highly unlikely that will be broken this year, said KSL meteorologist Grant Weyman. That's because meteorological spring ends after Friday, and the forecast calls for the weather to dry out over the next few days and into the start of meteorological summer.
"Looks like we're going to start getting warm and dry by the end of the week and into next week," Weyman said. "Generally, when we get into June, that high pressure setting up is pretty common for the western United States. Typically the driest time of the year is middle June to the Fourth of July — until the monsoons kick in."
While Salt Lake City's record likely won't be broken this year, it was still a productive spring. The state snowpack totals remain well above the average for this time of the year, and the prolific precipitation propelled Salt Lake City and the rest of the state out of a severe drought caused by 2018's warm and dry water year.
It also puts the city in position for a good water year. Heading into Tuesday, 18.24 inches of precipitation had been recorded at the airport since Oct. 1, according to National Weather Service data. With the calendar nearing the driest time of year for the state, it would likely take an abnormal summer for Salt Lake City to reach the precipitation record of 25.15 inches set in 1982. However, 2019 could still land in the top 10 wettest years.
That's important for one of the driest states in the nation.
With warmer, drier weather on the way, Weyman said he hopes residents complaining about the weather will appreciate this year's wet spring. For starters, it's helped homeowners from watering lawns early and it's delayed snowmelt in the mountains for the summer, thus helping delay the inevitable next drought.
"I wish it could be 75 (degrees) and sunny every day. I love the sunshine; I love the warm weather," he said. "We know that when we get into mid-June and July and August, we're going to have lot of hot, dry days. We're going to have our fair share of them. Some people are going to wish it'll cool down again. We'll hear that when we hit near 100. That's the time to look back and say, 'Hey, we're in the second-driest state and we've got all this water. Things are really green. I can't remember the latest time I've seen it so green here.'"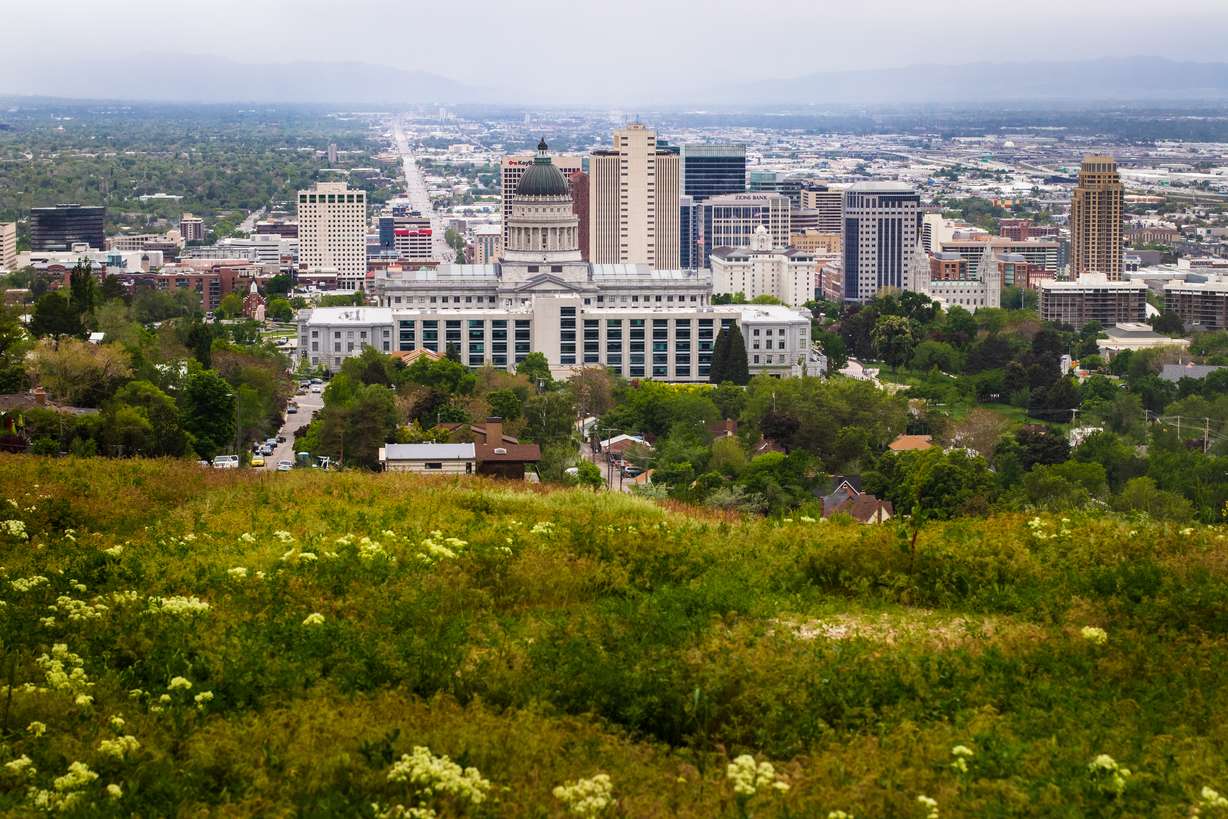 As for southern Utah, the weather service's station in Cedar City reported 11.12 inches of precipitation from the beginning of the water year through Monday, including 7.8 inches since Jan. 1. That's well above the average of 8.05 inches expected at this point during the water year. Weyman pointed out Cedar City is more likely to receive additional rain in summer than Salt Lake City, due to the monsoon season in mid-July through early August.
"We don't usually think of the monsoon helping bust a drought or for water usage," Weyman said. "But if we do get enough rain at that time, it can cut back on the (lawn) watering in southern Utah."
×
Photos
Most recent Utah stories