Estimated read time: 2-3 minutes
This archived news story is available only for your personal, non-commercial use. Information in the story may be outdated or superseded by additional information. Reading or replaying the story in its archived form does not constitute a republication of the story.
LEHI — Thousands of Utahns will take their kids on a road trip over the summer, and that could mean thousands of kids saying, "Are we there yet?"
Jessica Sanders makes the 10-hour drive to Southern California at least monthly, sometimes more. She needs to in order to keep the readers of her blog, The Happiest Blog on Earth apprised of the latest happenings at Disneyland, and she often takes her kids. So what does she do to prepare her kids for a long road trip to anywhere?
"When I'm setting up the car for the kids, I like to have it done the night before so everything is ready to roll in the morning," Sanders said. "One of the most important things I have is a snack bag. I put in one different snack for every hour of our road trip. That way they can decide what tastes best for them, what they want to eat, when they want to eat it. Less for me to do as a driver, or a passenger up front."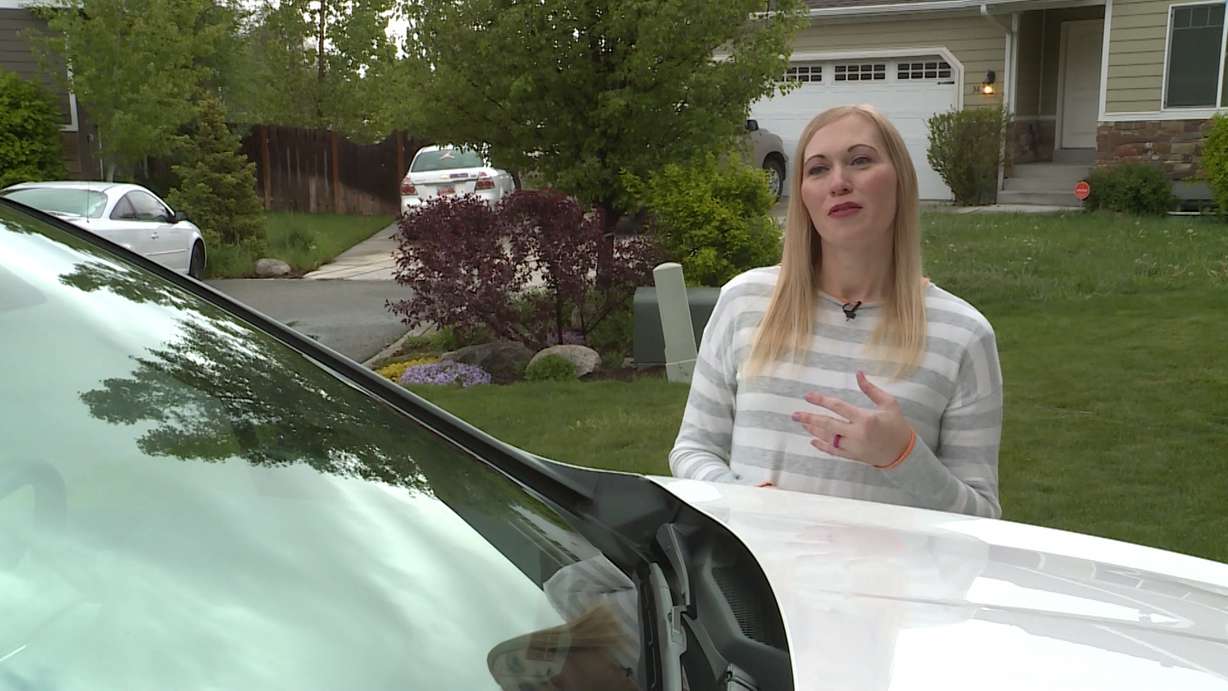 Sanders typically packs beach towels since they're always useful in Southern California. Pillows are useful anywhere.
"I put in little travel pillows, so they can be comfortable on the ride," she said. "We've also got their insulated water bottles so they can keep their drinks cool."
Her kids take a small library with them from activity books like "Where's Waldo" to plenty of materials from an actual library. Those materials, she said, always stay in the car so they are not accidentally left behind at the hotel.
"And then, of course, bring their tablets fully charged with extra chargers and batteries and earbuds for little ears so that everything is smooth and quiet as we drive," Sanders added. "Sunglasses are also a great accessory for when the sun is beating down during your drive.'
Extra snacks and drinks are stashed under the front seats, but Sanders also stows them in compartments beneath the cargo area, out of her kids' reach.
"I don't want the kids to have access to these all the time, because they'll be gone before we even make our way back," she said.
And because kids will be kids, Sanders said disinfectant wipes are a must.
Other tips from Sanders include:
Making sure you have jumper cables and a first aid kit.
Always take paper maps because there is not cell service everywhere and because navigation systems can still misdirect you.
And for the kids, never take crayons. They melt.
And, if Disneyland is your destination, Sanders warned against driving there on a Sunday. If you do, you will likely get caught up in the crawling traffic of Californians returning home from their Las Vegas weekends.
×
Photos
Related links
Most recent Family stories