Estimated read time: 5-6 minutes
This archived news story is available only for your personal, non-commercial use. Information in the story may be outdated or superseded by additional information. Reading or replaying the story in its archived form does not constitute a republication of the story.
SALT LAKE CITY — Rain and, in some areas, snowfall have thrown a wrench into Memorial Day plans for many Utahns.
Late-season snowfall has left high elevations still buried in multiple feet of snow. The result is that several summer recreation areas and camping destinations will not be accessible during the Memorial Day weekend.
"We're going to let the snow levels get to a more manageable spot before we take the heavy equipment up there to clear the roads and open them up," said John Gleason, the public information officer for the Utah Department of Transportation, "There's still a couple of feet of snow in some areas and the drifts are even a little bit higher. Those places are still seeing snowstorms."
Gleason confirmed whether the following roads will be open or closed this weekend:
A popular camping destination in the summer, the Uinta Mountains offer a variety of mountain activities for families and friends. The high elevation, however, results in delayed winter snowmelt. Mirror Lake Highway, the primary access road into the Uintas, won't be open until after Memorial Day and probably not until mid to late June, according to Gleason. The highway's closure goes from milepost 14.6 to 48.6.
This drive in northeastern Utah from Francis to Duchesne is a popular camping area and a common place for scenic drives. Wolf Creek Pass was closed throughout the winter from Francis to Hanna, or milepost 12 to 27, according to UDOT.
"Wolf Creek Pass should be open by Memorial Weekend," Gleason added. "They are actually probably out there plowing it this week."
East Canyon, which branches away from Emigration Canyon, boasts a wide variety of camping, hunting and watercraft adventures. Forests, rolling hills and mountains adorn the drive out to East Canyon Reservoir, which is a top spot for outdoor recreation on watercraft.
Located northeast of Salt Lake City, East Canyon was closed for the winter from milepost three to 13.3, according to UDOT. However, UDOT officials are prepping it for the summer. "East Canyon should be open by this weekend," Gleason told KSL.com.
To the east of Cedar City, state Route 148 in Cedar Breaks National Monument is closed from milepost 0.2 until 19, according to UDOT. Gleason believes it could be open by Memorial Day, but the road was still closed as of May 20. Visitor facilities throughout the national monument are also currently closed.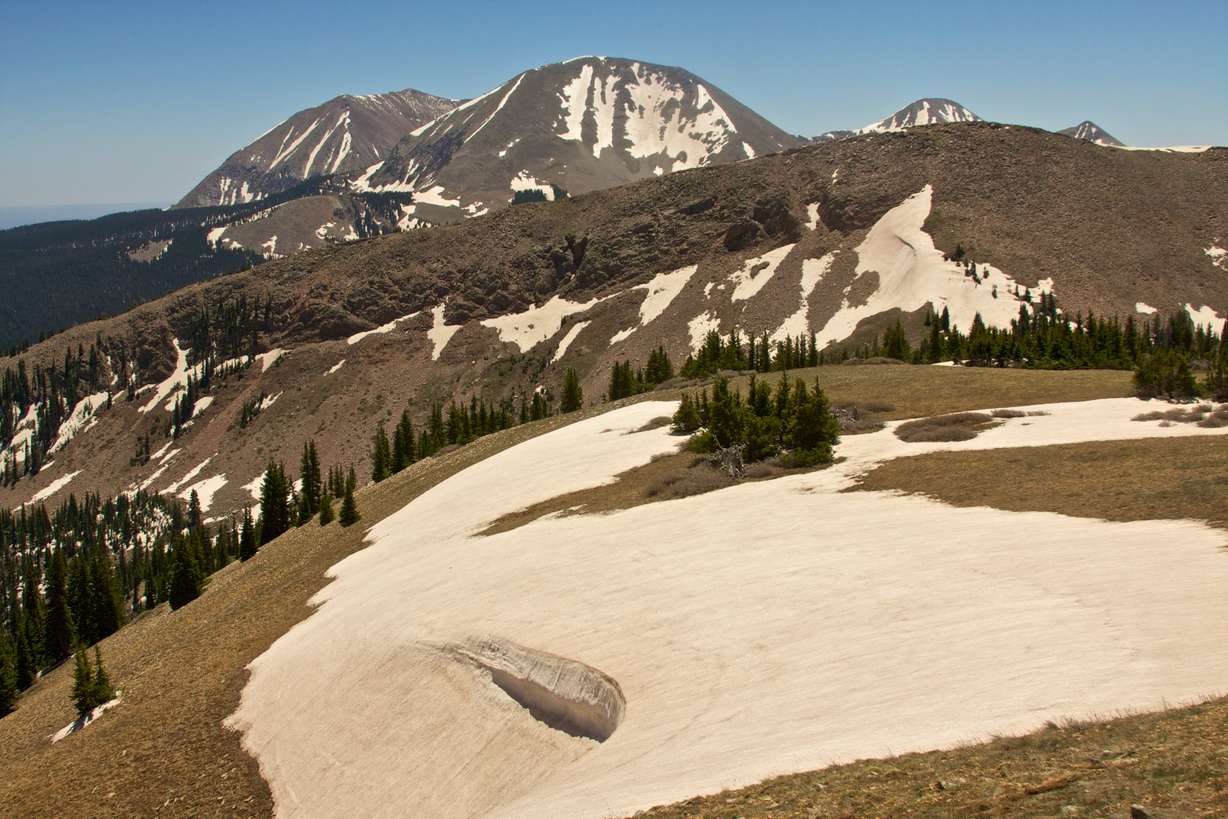 Utahns get excited about Guardsman Pass opening for good reason — the scenic drive over a mountain summit presents expansive views, winding roads, beautiful spring and fall colors and a reservoir commonly used for outdoor recreation on small watercraft like paddle boards and kayaks.
Due to continuing snowfall, Guardsman Pass is still closed both between Big Cottonwood Canyon and Park City, and Park City and Midway, Gleason reported. Between Big Cottonwood Canyon and Park City, the road is closed at milepost 17, according to UDOT. The passage from Park City to Midway is closed at milepost 1 on state Route 224.
"Guardsman is going to be closed for Memorial Day but should be open a week or two after," Gleason said. "Probably mid-June."
The Lake Powell Ferry will be closed until further notice because of repairs and low water levels, according to UDOT. Officials estimate operations will reconvene beginning on July 1. During normal times, the ferry crosses the reservoir from Halls Crossing to Bullfrog, Bullfrog to state Route 95 and Hall Crossing to State Route 95.
State Route 153, also known as Mount Holly Junction Road, is closed between milepost 22 and the city of Junction, according to UDOT. Gleason was not certain when the road would reopen.
The most popular drive in the Uinta-Wasatch-Cache National Forest, according to the USDA, the Alpine Loop road travels beyond Sundance Ski Resort and toward Mount Timpanogos and into Lone Peak Recreation Area. The road is closed and will likely reopen in mid-to-late June, according to Gleason.
State Route 39, or "Monte Cristo" is closed east of Ogden from milepost 37 to 55.5, according to UDOT. The two-lane road, when open, travels through three scenic areas and is a recognized scenic byway. In regards to when it will reopen, Gleason said, "I'd say mid-to-late June."
South of Utah County
Pretty much all roads south of Utah County should be open for Memorial Day weekend, according to Gleason.
Late-season snow in high elevations has kept many roads closed later than they ordinarily would be.
"We'll let the snow get to a place where it's manageable and then we'll get the big snowblowers up there to clear it," Gleason said.
×
Related stories
Most recent Outdoors stories