Estimated read time: 4-5 minutes
This archived news story is available only for your personal, non-commercial use. Information in the story may be outdated or superseded by additional information. Reading or replaying the story in its archived form does not constitute a republication of the story.
SALT LAKE CITY — Let's flashback to December. Heaven knows, Utah Jazz guard Dante Exum would like to.
That's when things looked like they were all coming together for the five-year pro. At the time he was blowing by defenders with an electric first step, he was finishing at the rim and setting up teammates, he was no longer just showing flashes — he was playing at a consistently high level.
Suddenly, the investment the Jazz had made on him looked to be paying off.
And then — well, you know the rest.
In early January, Exum suffered a high-ankle sprain, was later diagnosed with an accompanying bone bruise, and, after returning from those setbacks, he tore his patellar tendon that forced him to have season-ending surgery.
So once again, as Exum sat in front of the media for the final time of the season last month, the questions rarely revolved around his play. They were about his recovery, his timeline and his disappointment from another injury-riddled season.
Exum missed 39 of Utah's final 42 games of the regular season, but it wasn't a lost season; he discovered what it felt like to play up to his potential. So as he once again spends a summer rehabbing, he knows where he has to get back to.
"I started to get a good rhythm before I went down with the ankle injury," Exum said last month. "Just throughout the summer just trying to find that rhythm, so, when I get back to the team, I'm ready to go from day one."
Likely due to how he was playing, Exum said this latest run of injuries has been the toughest one to go through, but also the one he has handled the best.
"One of the things I've learned is I can't control some of the uncontrollable," Exum said. "I can control that I can come into the facility every day and do my rehab and do everything I can. It's taking that next step to getting better.
"There's no point of me seating here all sad and praying and wishing to be on the court, because, in reality, I'm not going to be able to. It's whatever I can do to think forward."
He knows that better than most. Jazz coach Quin Snyder applauded how he handled the disappointment after the ankle injury that Exum thought would keep him out a couple of weeks ended up sidelining him a couple of months.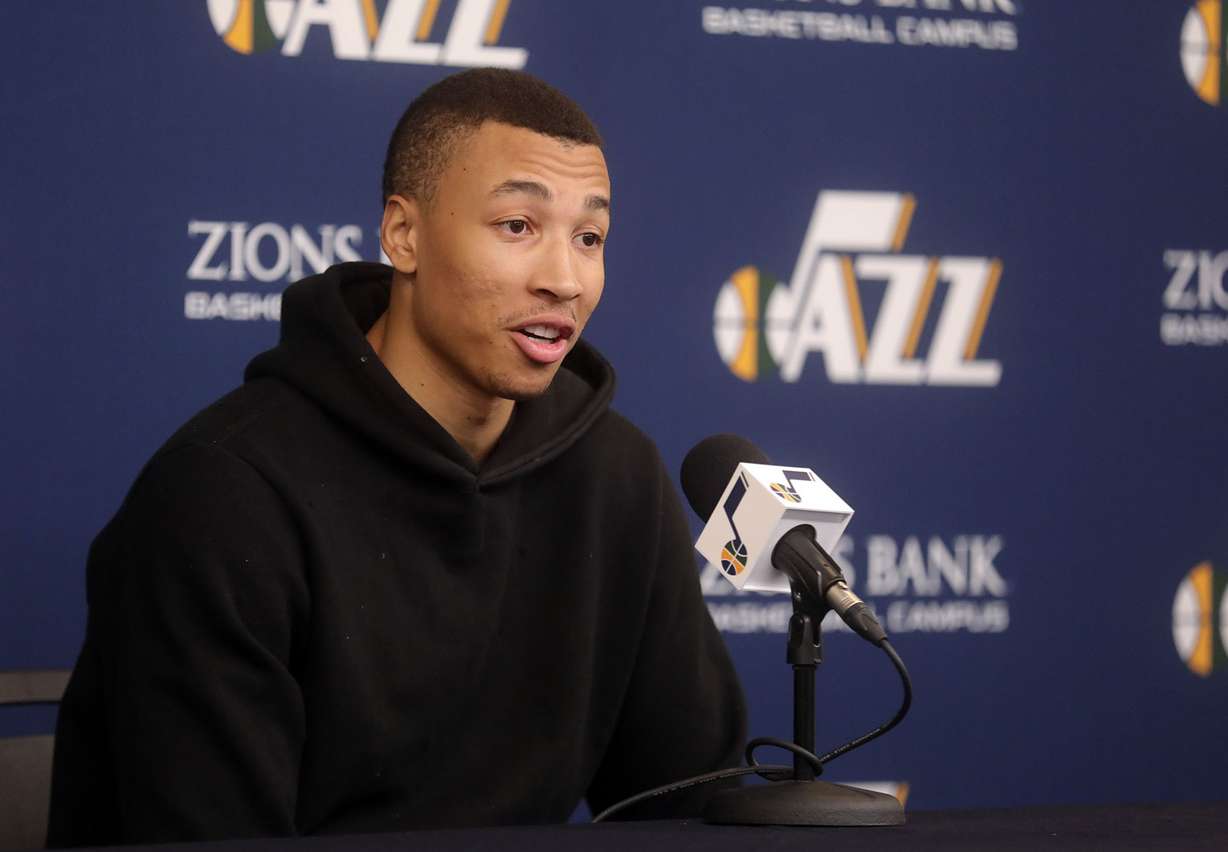 "You can't help have moments that you feel (frustrated)," Snyder said. "I think he's done a good job of recognizing that and responding. … That's when you dig and that's what he's done."
And he's doing that again.
When Exum went in for surgery in March, he had a question: Was this preventable?
Exum revealed he had a history of tendonitis — a history that went back before he had even reached the NBA. The Jazz were aware of it, he was aware of it and he said he made sure to do tendonitis exercises before each game.
And, yet, he still tore his patellar tendon.
That might be the most frustrating part of Exum's injury history: They all don't seem to be connected. Before this season, Exum had already missed extended time with an ACL tear and a shoulder separation. And he's wondering the same thing many Jazz fans are: What does he need to do to stay healthy?
"If there was something, I would be doing it," Exum said.
The Jazz know that, too. That's why they've expressed their continual belief in the young guard who will turn 24 in July.
"They know how much I want to get out on the court," Exum said. "Just some things I can't control. But I can control how hard I work and when I want to push myself to get back and be on the court. They see that. That's why they invested in me. They know I'm going to do everything in my power to be out there and be as healthy as possible it's just things that you can't control."
×
Related links
Most recent Utah Jazz stories