Estimated read time: 8-9 minutes
This archived news story is available only for your personal, non-commercial use. Information in the story may be outdated or superseded by additional information. Reading or replaying the story in its archived form does not constitute a republication of the story.
Editor's note: The contents of this article are for informational purposes only. The content is not intended to be a substitute for professional advice. The owner and operator of this site do not recommend or endorse any specific products, procedures, opinions, or other information that may be mentioned in the article. Reliance on any information provided by the site owner and operator is solely at your own risk. Always make sure you have the proper equipment, physical condition and experience level before trying any outdoor activity.- - - - - -
SALT LAKE CITY — With the weather getting warm and climbing areas in the mountains drying up, a lot of new climbers (and gym climbers) are looking to transition outside for the summer.
Rock climbing on real rock is both an exhilarating and challenging way to experience the outdoors. Despite the sport's apparent accessibility in the gym, transitioning from rope climbing inside to rope climbing in the wild presents a steep learning curve.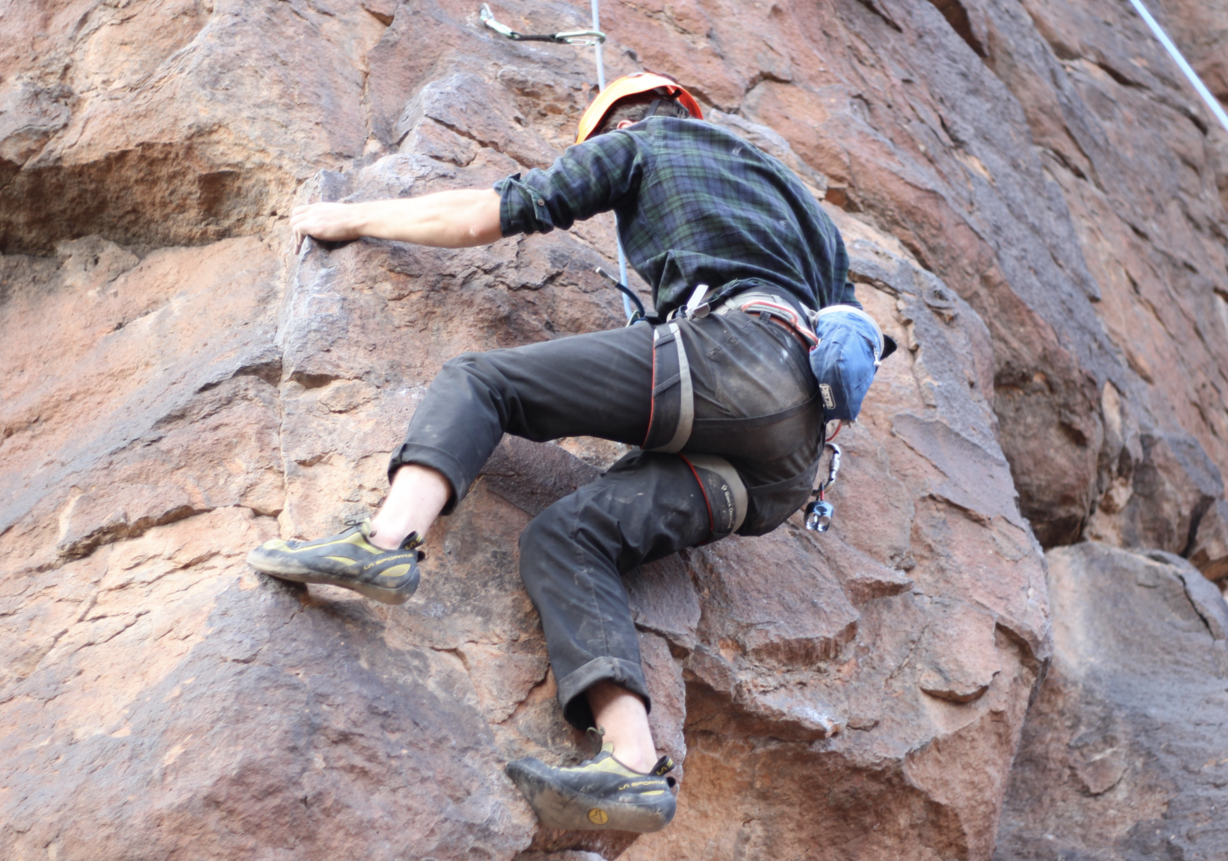 Salt Lake-based industry experts offered advice to transition into climbing outside both safely and effectively.
Find a guide
"Everybody has that friend who wants to take you outside climbing," Ben Roa, captain of the University of Utah Climbing Team, told KSL.com. "The first thing to do is really analyze who those friends are. When you're in a gym, the environment is really controlled, and you have to pass a test to get on a rope. A lot of people get cavalier and dangerous outside."
Transitioning into outdoor climbing presents a variety of challenges not faced in the gym, combined with heightened danger as mistakes become significantly more deadly. Finding a guide or qualified instructor for your first couple of sessions outside will help you accumulate the knowledge and advanced skills required to recreate outdoors safely, according to REI's gym to crag guide.
"It's a dangerous sport," Andy Ross, a spokesman for local climbing company International Mountain Equipment, told KSL.com. "People get killed or hurt badly doing it."
Learning how to climb outside properly helps mitigate this risk. Most climbing gyms offer outdoor transition courses. Climbers can also find classes through local universities, REI and guiding services.
Types of climbing
Most climbers start out with top roping. They ascend to an anchor without clipping the rope in (because it has already been safely attached at the top) while their friend or guide belays them, according to REI.
The next step will be learning to mock lead, which is the practice of lead/sport climbing while on a top rope belay so that if the lead doesn't go well, they will still be safely caught by the top rope, according to REI. Once that's perfected, the climber will begin lead climbing routes with quickdraws and clip themselves in.
Solid lead climbers can then move on to "trad" climbing, which, according to the International Rock Climbing School, is when the climber needs to set their own safety devices in the wall using "pro" gear (elaborated on below).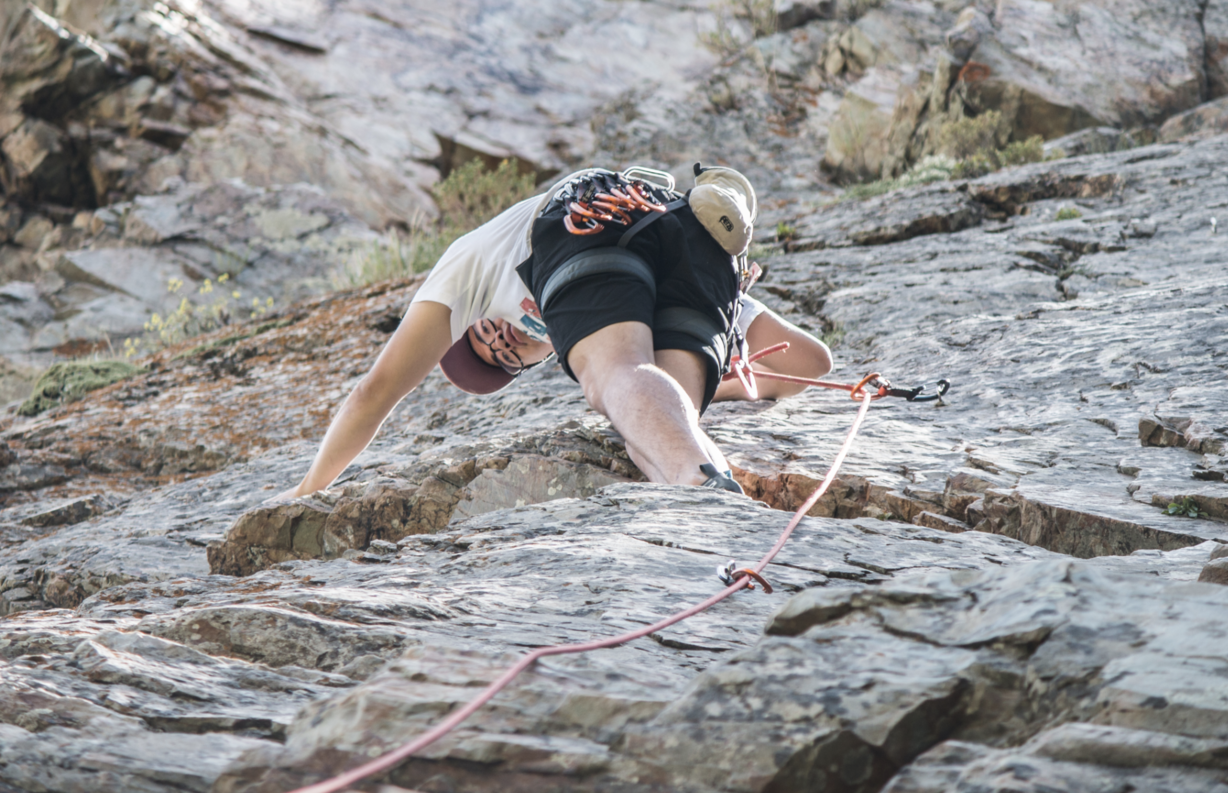 "Sport climbing utilizes bolts and quickdraws," Ross said. "Trad climbing involves cams and you might be climbing a natural crack which doesn't require bolts but you'll have to place your own equipment."
Gear
Though it's tempting to borrow gear from friends, REI recommends exercising great caution in doing so without knowing the items' complete usage and treatment history. Climbing ropes may wear out, hardware might become weakened over time or have hidden damage, and harnesses can degrade from any number of outside influences. The exception to this rule, REI says, is borrowing gear from certified instructors who know how to properly care for equipment.
A climbing guide or instructor will likely provide a list of what's needed before a trip out, but without that added advice, finding the right equipment can be hard.
"The first thing most people buy when they go outside is a climbing rope and quickdraws, which are the pieces attached to the bolts," Ross said. "Quickdraws are already in place in a climbing gym, but they aren't outside, so you'd have to bring your own. You also want a full-length rope (and) will probably need 10-15 quickdraws to get you started."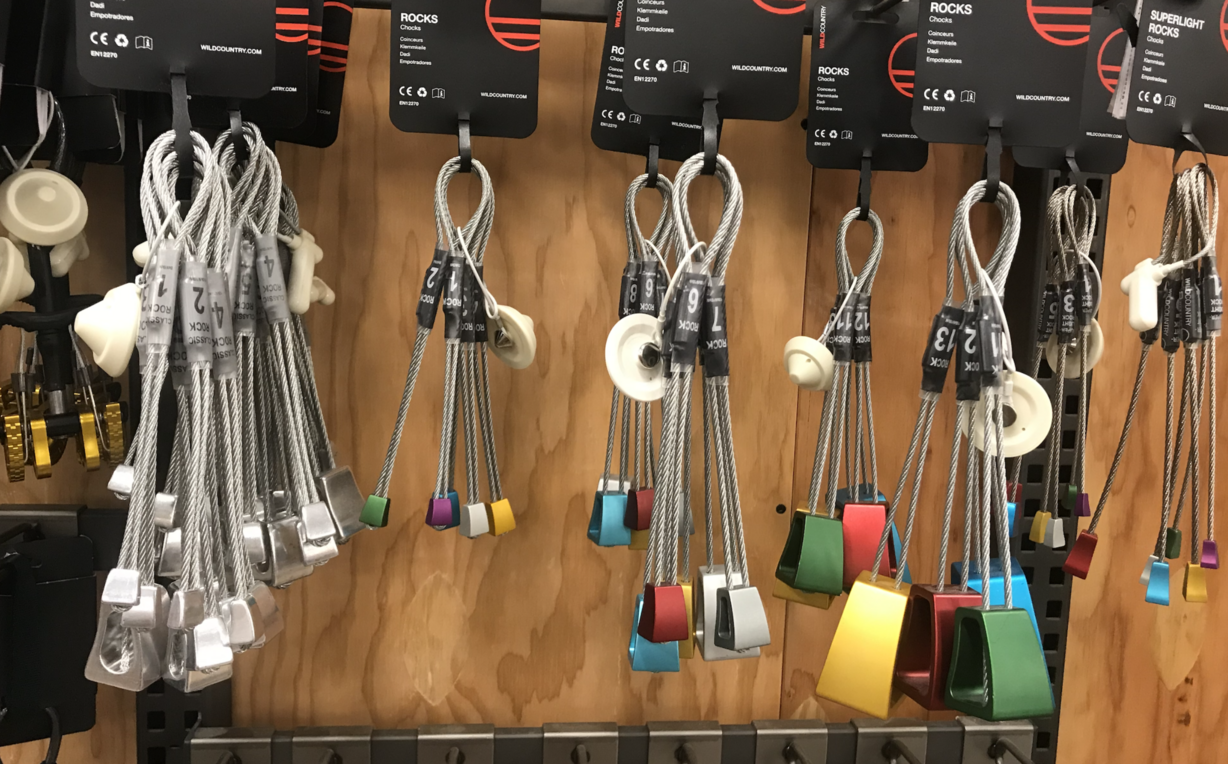 More specifically, necessary gear includes:
Climbing shoes: A climber looking to go outside for the first time has likely done at least a little climbing in the gym and may already have shoes. If not, take a look at KSL.com's climbing shoe purchasing guide for more information.
Helmet: Climbing helmets will cushion your head against falling rock and debris as well as impacts caused by falls. It should have a hard shell and an internal strapping system, as well as fit comfortably without being too tight.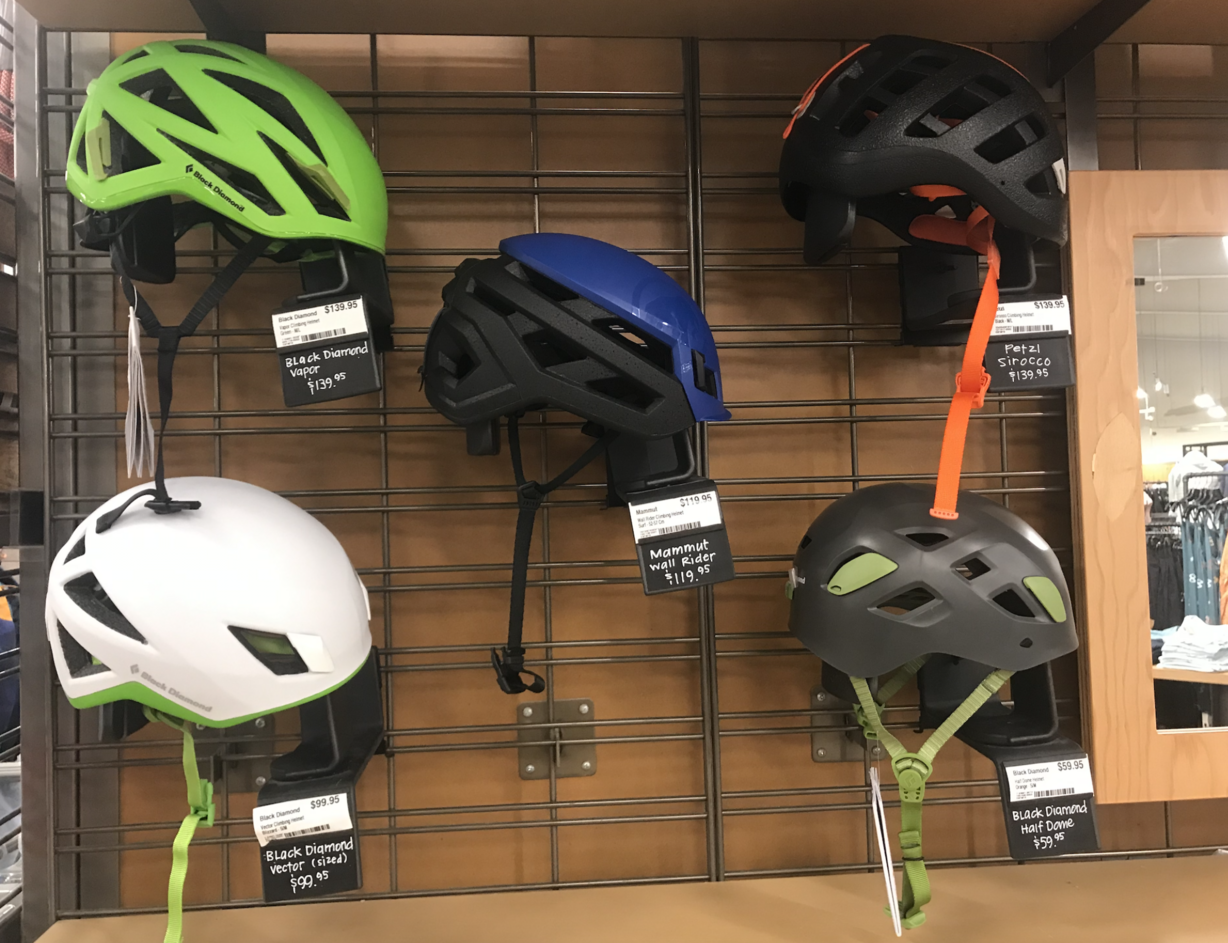 Climbing harness: Specialized harnesses are made for rock climbing. Though a high-quality harness won't hurt, most basic climbing harnesses will do the job. They should have a waist belt which fits snugly and adjustable leg loops for each thigh. The harness will allow the belayer to do their job and tie the climber onto the rope.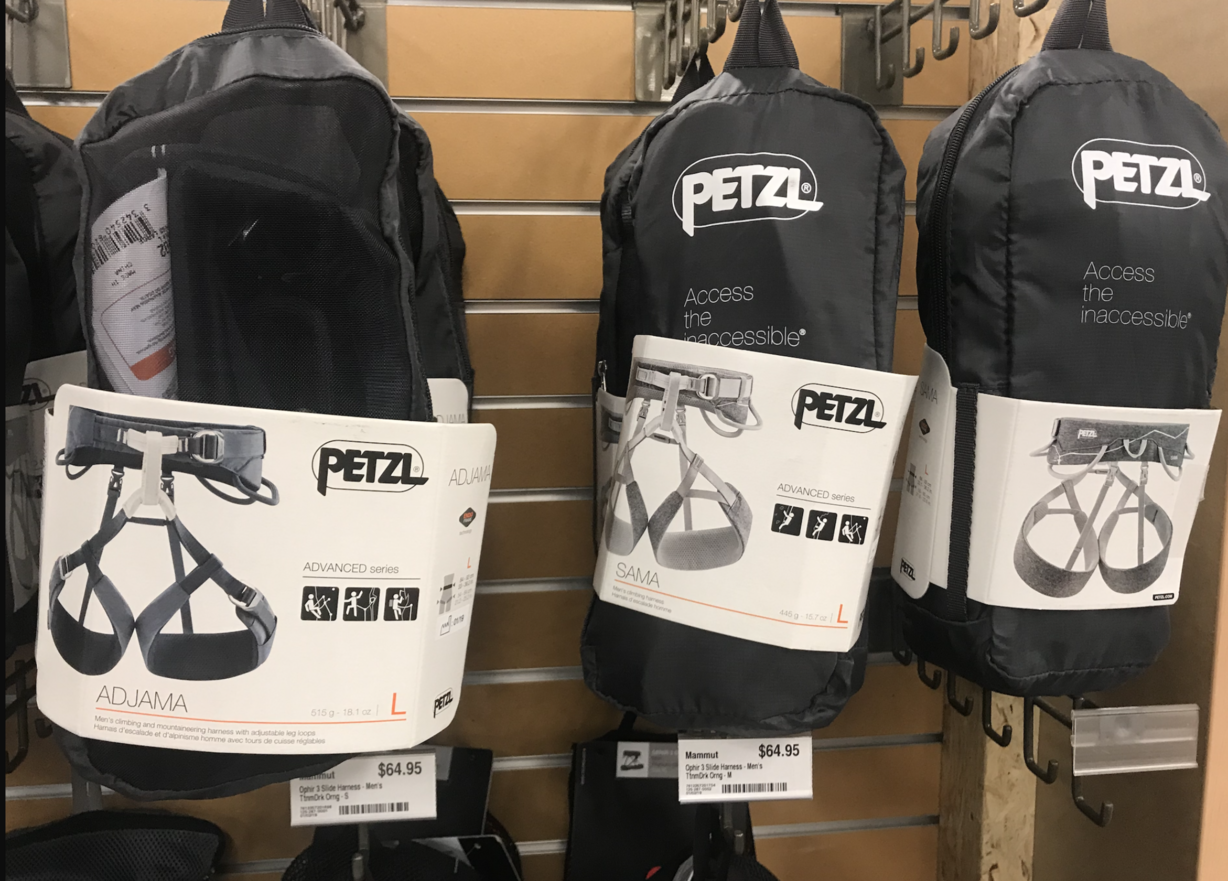 Chalk: Most climbers, like gymnasts, utilize chalk to improve their grip and prevent oily or sweaty hands from making them lose their hold on the rock.
Carabiners: These absolutely essential gear pieces connect the rope to everything from the belayer's harness to quickdraws.
Quickdraws: A piece of webbing with a carabiner on each end, quickdraws are clipped onto bolts in the wall as the climber ascends. Once the draw has been clipped on one end, the climber threads their rope through the open carabiner on the other end. This allows them to fall from their ascent and be caught from where they most recently "clipped." It's very important to learn proper technique before attempting clipping to avoid catastrophic mistakes.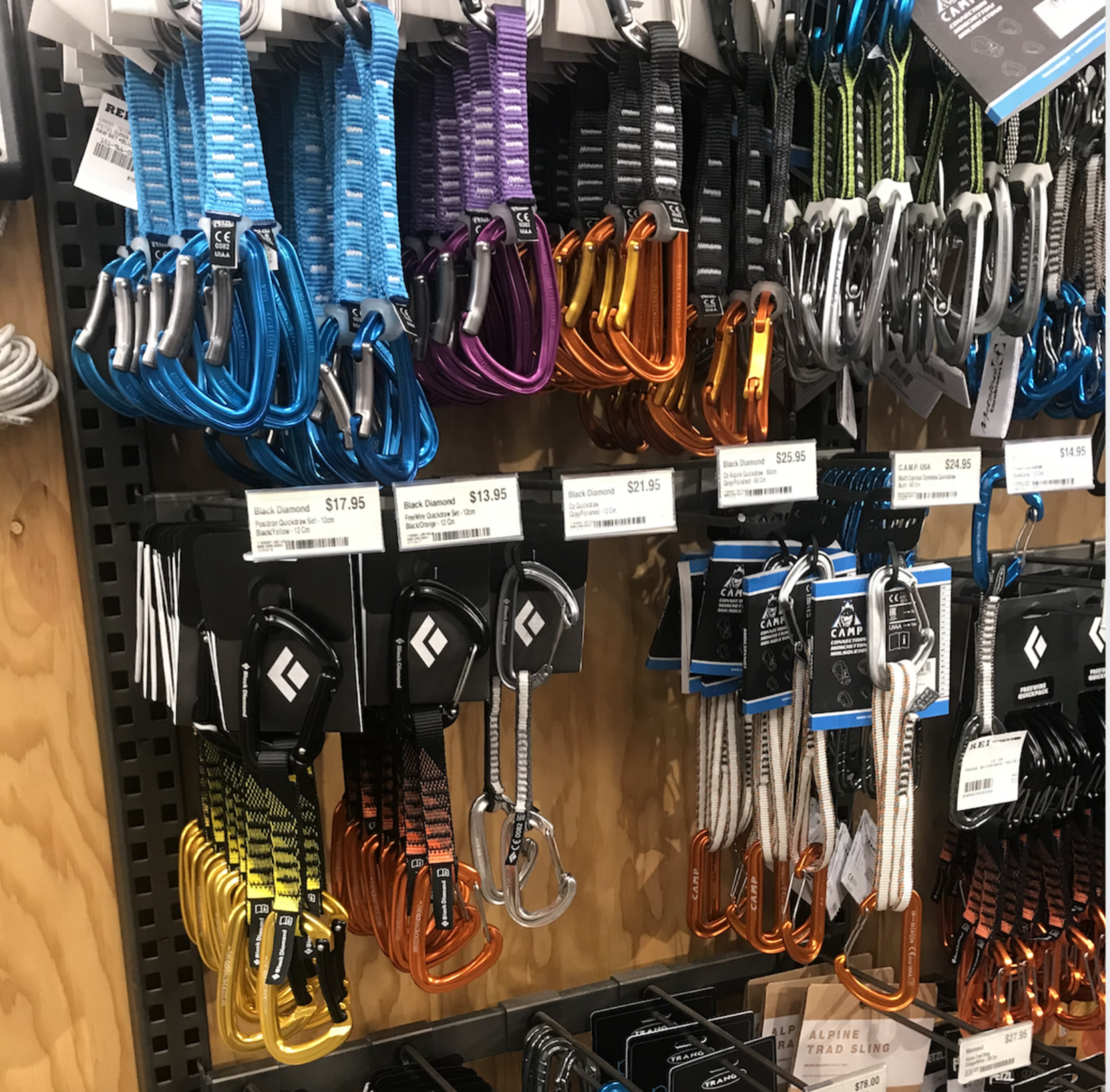 Belay device: The belay device provides the means for a belayer to control the rope. The belayer uses it to catch the climber, give them slack to climb up, lower them, and stop their progress altogether. Each climber will want their own device, and a variety of different types are available. Assisted braking devices are the safest (and most expensive) while traditional ATCs are the cheapest and most common. The key is to pick the right belay device for your needs and learn how to use it properly.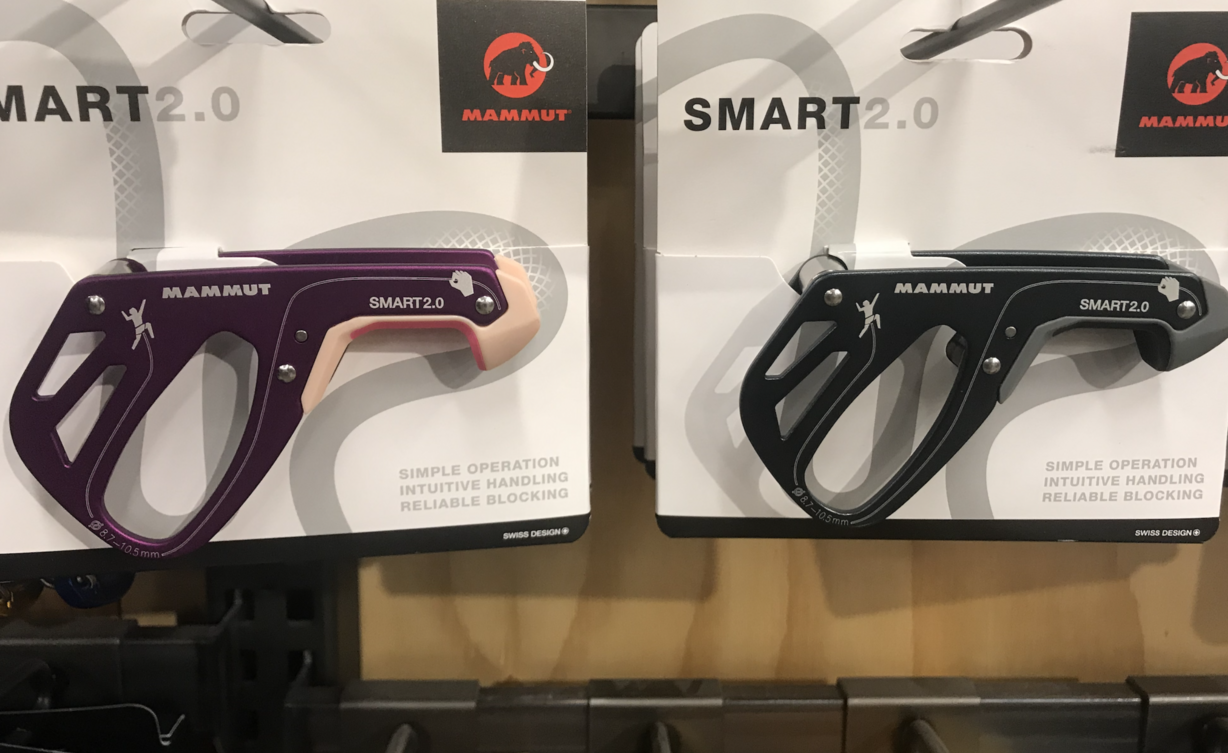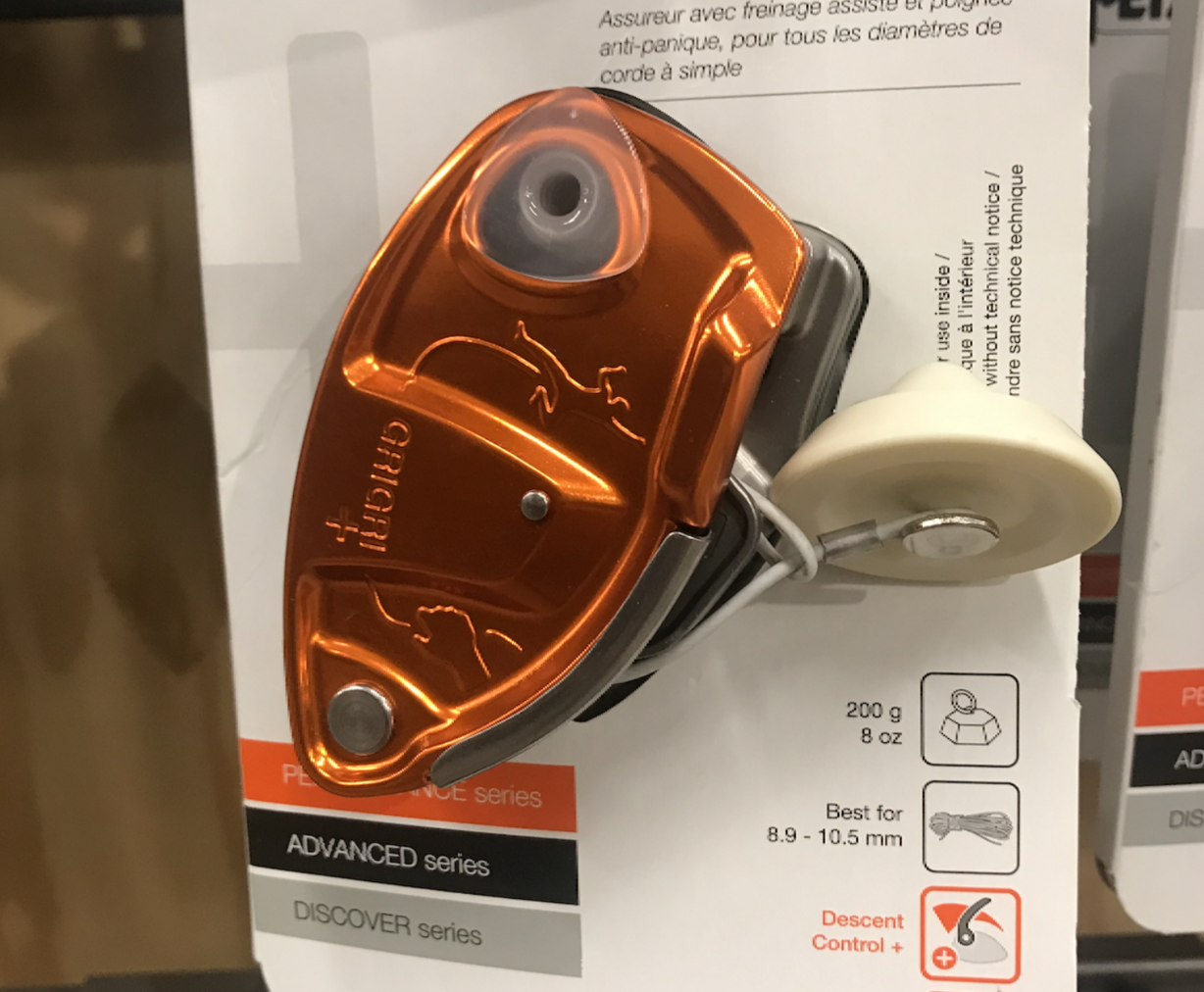 Ropes: No item is more important than the rope. Learn more about picking the right one for your needs here.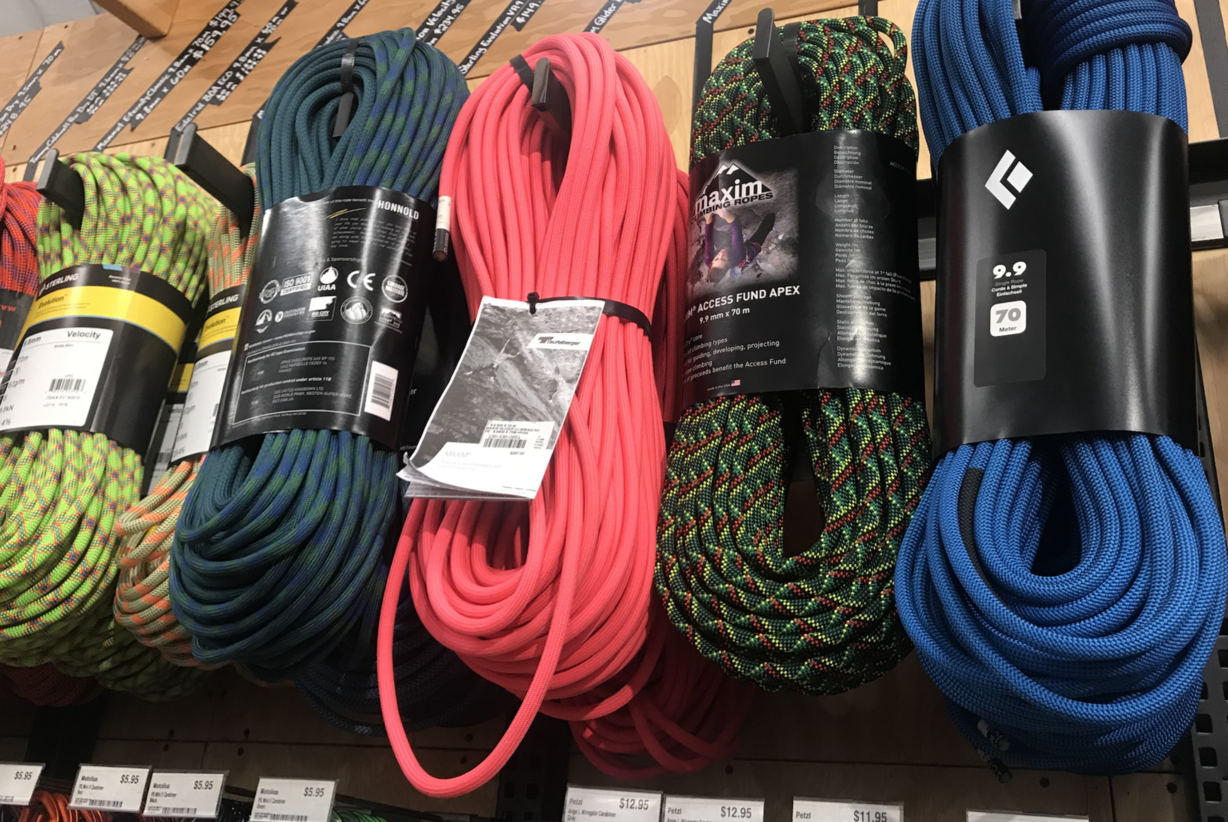 "Pro" devices: Specifically used for trad climbing, these devices allow the climber to securely attach a climbing rope to the wall without a bolt, according to REI. They do this through placing gear in cracks or holes. These pieces include "cams," "chocks" and "nuts."
Knots
Climbers will face many situations in which they will need to tie knots. Learn about the essential knots to know on Outside Online.
Safety
Climbing is, put simply, very dangerous. Measures can and should be taken to mitigate the risk. Friction Labs, a rock climbing gear brand, offered advice for safety while rope climbing outside:
Begin climbing outside with another experienced climber. This is absolutely essential. Even with extensive research, inexperienced climbers can easily end up in dangerous situations they won't know how to get out of. Learn from a professional and don't climb without one until you are completely comfortable and knowledgeable about the steps required to climb safely outside.
Figure out what the dangers are and be prepared for them. Unique dangers exist for each climbing destination. Be prepared for whatever may come up.
Start on easy climbs and move up to hard ones.
Practice falling so unnecessarily painful or shocking falls don't happen.
Despite doing everything right, accidents can still sometimes happen.

"A surefire way not to hurt yourself outside? There isn't one," Ross said. Nonetheless, he added that "keeping to your route, making sure your knots are tied right, making sure your equipment is correct, having your belayer know what they're doing" will all help avoid accidents.

"Approach it with caution and learn from people who you either really trust or who are certified professionals in the industry," Roa said.

×
Related stories
Most recent Outdoors stories