Estimated read time: 3-4 minutes
This archived news story is available only for your personal, non-commercial use. Information in the story may be outdated or superseded by additional information. Reading or replaying the story in its archived form does not constitute a republication of the story.
WEST VALLEY CITY — Starting Tuesday, some Utah teachers won't have to leave school grounds in order to visit a doctor or bring their kids in for a checkup.
They won't be billed for it, either.
The Granite School District has converted a former Latter-day Saint seminary building at a West Valley junior high into a doctor's office that administrators say is the first of its kind in the Beehive State. The center opens as Utah schools battle to hire new instructors amid a teacher shortfall.
The clinic "will be and already is an awesome recruitment tool," Karyn Winder, Granite School Board president, said Monday as district and government leaders celebrated the new center.
Sandy and the Utah Transit Authority have similar versions of the clinic, but Granite officers say no other school district has anything like the Granite Employee Wellness Center, which is next door to Valley Junior High.
The new doctor's office opens Tuesday morning to about 5,000 full-time employees and retirees, plus those on their health plans — just shy of an estimated 12,000 patients altogether, Winder said.
It will provide urgent and primary care, plus mental health counseling and appointments to help people manage more long-term conditions like diabetes and high cholesterol. Physical therapy will also be available down the road.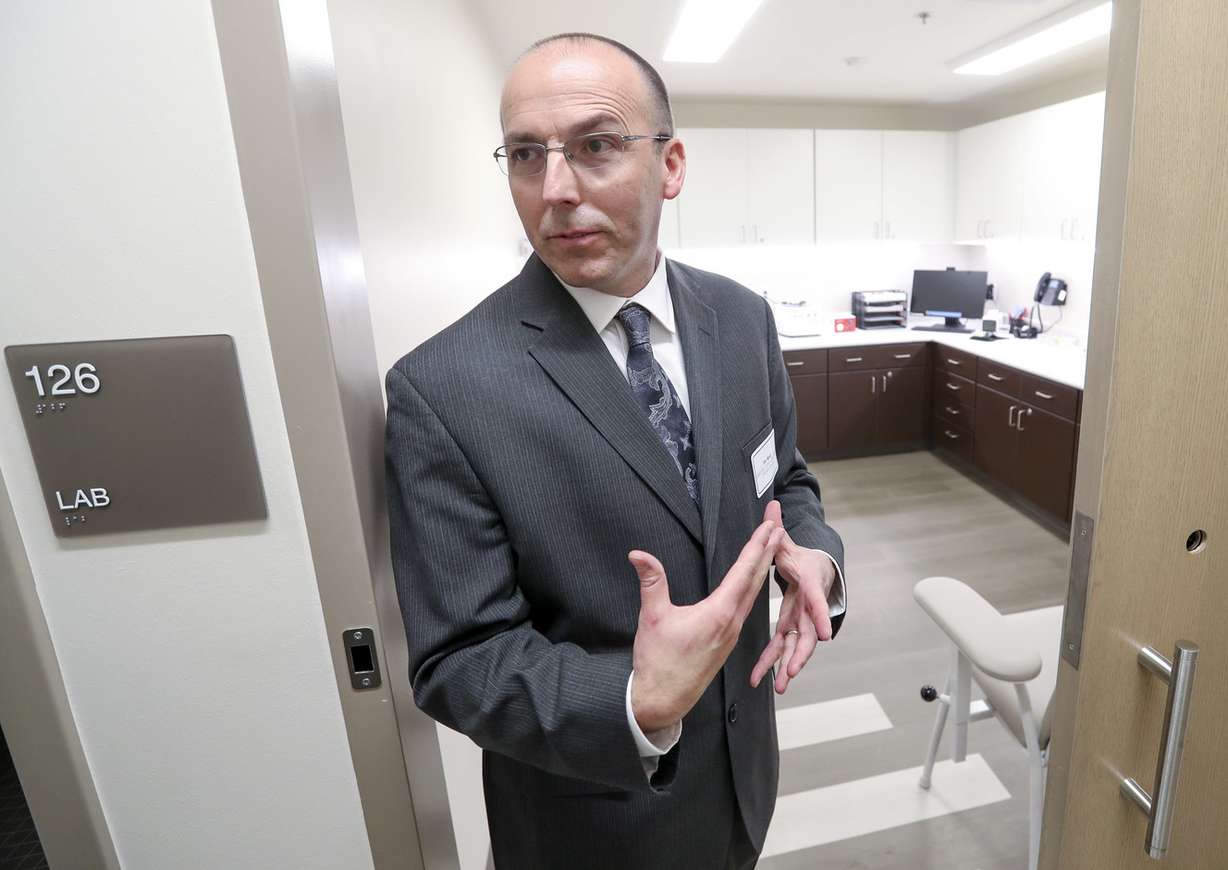 No visit will come with a price tag, according to the district. There's no copay, and medication and blood work also come free.
District coffers and employees' premiums — $265 a month for a family plan — will foot the cost of their visits, said district spokesman Ben Horsley. And while the center can't fill outside prescriptions, it can dispense drugs ordered in-house, including birth control, said Sally Epperson, the center's family nurse practitioner.
Granite isn't hiring its own doctors, however. It signed a contract with the Nashville-based Premise Health to provide six employees to start, including Epperson, and a full-time physician. The five-year contract will run the district about $7 million, a cost administrators believe to be a bargain.
Up until this week, Granite has poured $70 million into health care for its workers and their families each year, Horsley said, in large part due to pharmaceutical and insurance costs. The district expects it will eliminate millions in those expenses by taking care of them in-house at the center, and Granite does not seek to turn a profit, Horsley said.
The Tuesday opening will be a relief to many instructors and other employees who have struggled to see a doctor in the Salt Lake Valley, said Star Orullian, executive director of the Granite Education Association.
"You can get a primary care physician, but you may wait eight months to see them," she said. Orullian hopes the new center will change that trend, but she and others emphasize that Granite employees can keep their current providers if they choose.
The concrete-and-steel building, after a roughly $2 million renovation, spans about 6,200 square feet. As they gave tours of its five exam rooms on Monday, district administrators emphasized they will never have access to a current employee or retiree's private medical information.
The office's hours are more friendly to a teacher's schedule than some. It's open on weekdays from 7 a.m. to 7 pm., and from 8 a.m. to 1 p.m. on Saturdays. The schedule continues through the summer.
Administrators are considering whether to open another branch on the east side of the Salt Lake Valley, Horsley said.
×
Photos
Most recent Utah stories