Estimated read time: 7-8 minutes
This archived news story is available only for your personal, non-commercial use. Information in the story may be outdated or superseded by additional information. Reading or replaying the story in its archived form does not constitute a republication of the story.
SALT LAKE CITY — Once a year we go all out for the moms in our lives with flowers, cards, jewelry, brunch and a special shoutout on social media.
Consumers are expected to spend a total $2.6 billion on flowers and $4.6 billion on a special outing for Mother's Day this year, according to the National Retail Federation.
But for many, moms play a vital and priceless role all year long. Their much-needed guidance, infinite wisdom and unconditional love has no expiration date.
To celebrate moms, we asked readers to share with us in 100 words or less what is the greatest thing their mother ever taught them. The responses included everything from valuable lessons to lifelong skills to quirky pieces of advice that proved true through and through.
Thank you to all of you who submitted your lovely lessons from mom. Here is a sampling of your responses. Some have been edited for brevity and clarity and the views belong to the authors.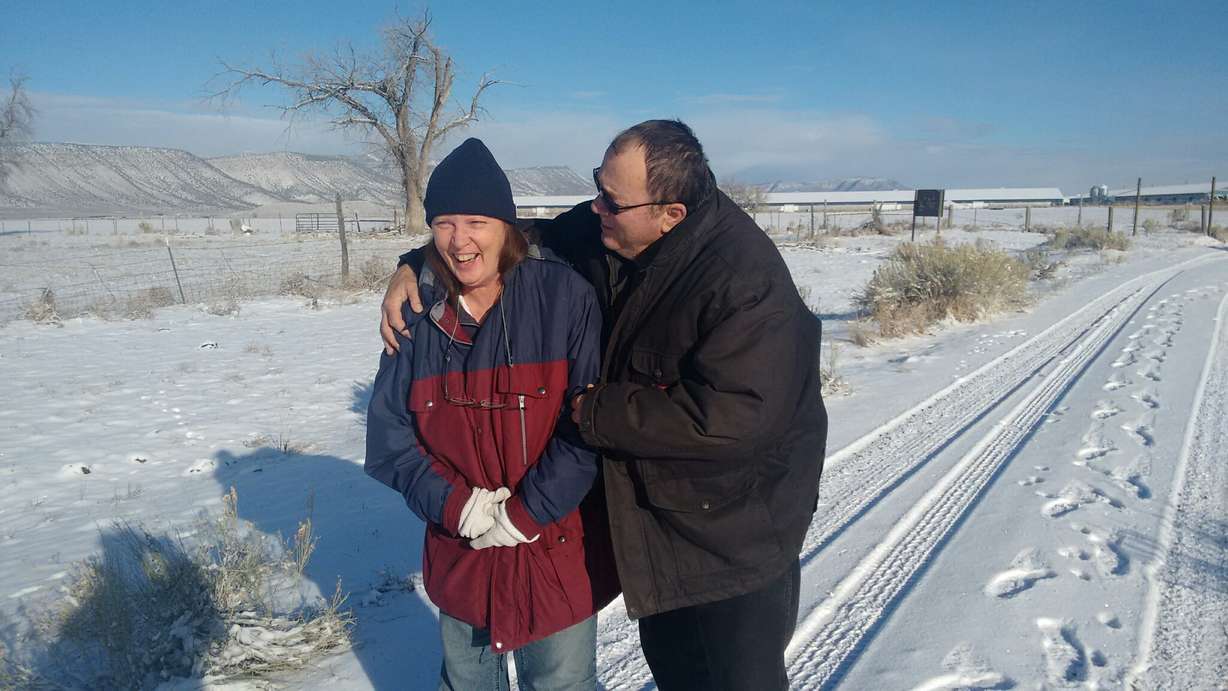 "The greatest and most valuable thing my mother taught me was self love. Not only with words, but by example. She loved and valued herself, and was happy in her own skin. That self acceptance was powerful and I grew up immersed in it. It was an armor she built around me without even realizing it, and it was the greatest gift anyone ever gave me. She is a quiet, kind, humble, loving person and I am so blessed to have her."
**—Terra Shrewsbury**
"My mom taught me how to be content with what I have. There were times when we lived in a house that was falling apart, had no money for clothes or anything extra, and still, she was content with what she had. Her example of being happy no matter what her situation was made a lasting impression on my siblings and I. I will forever be grateful for her beautiful self."
**—Kristi A. Higgs**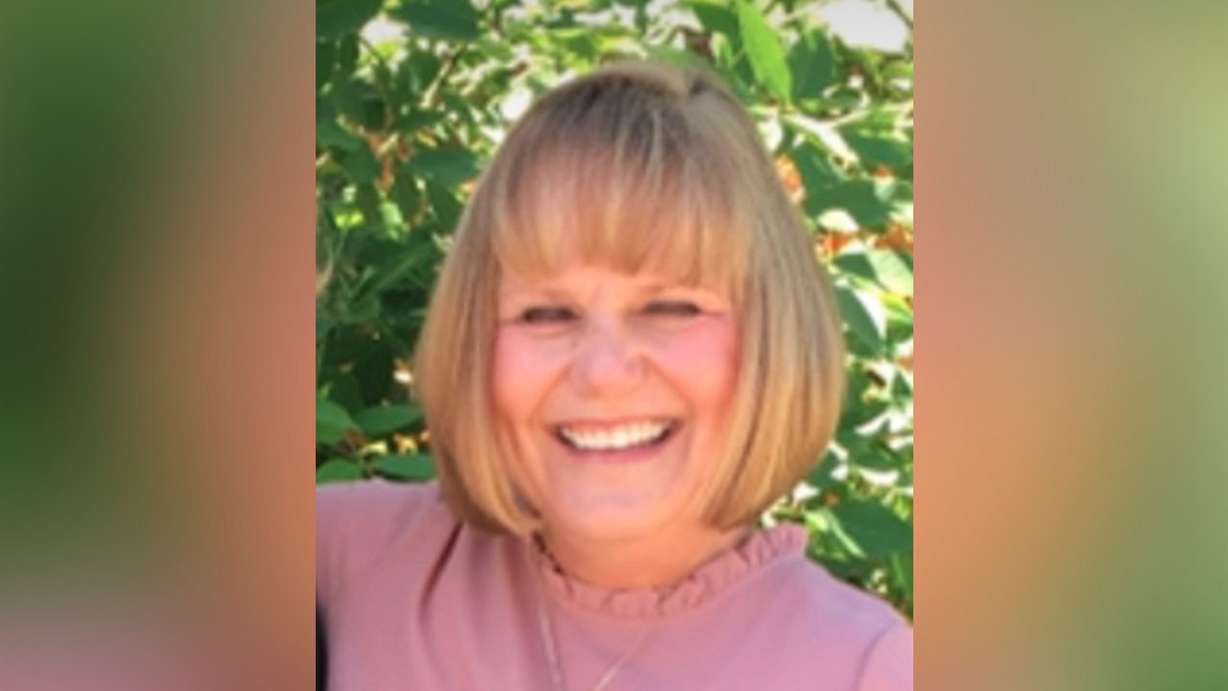 ---
That the most important things in life are not things.
–Tyler Margetts
---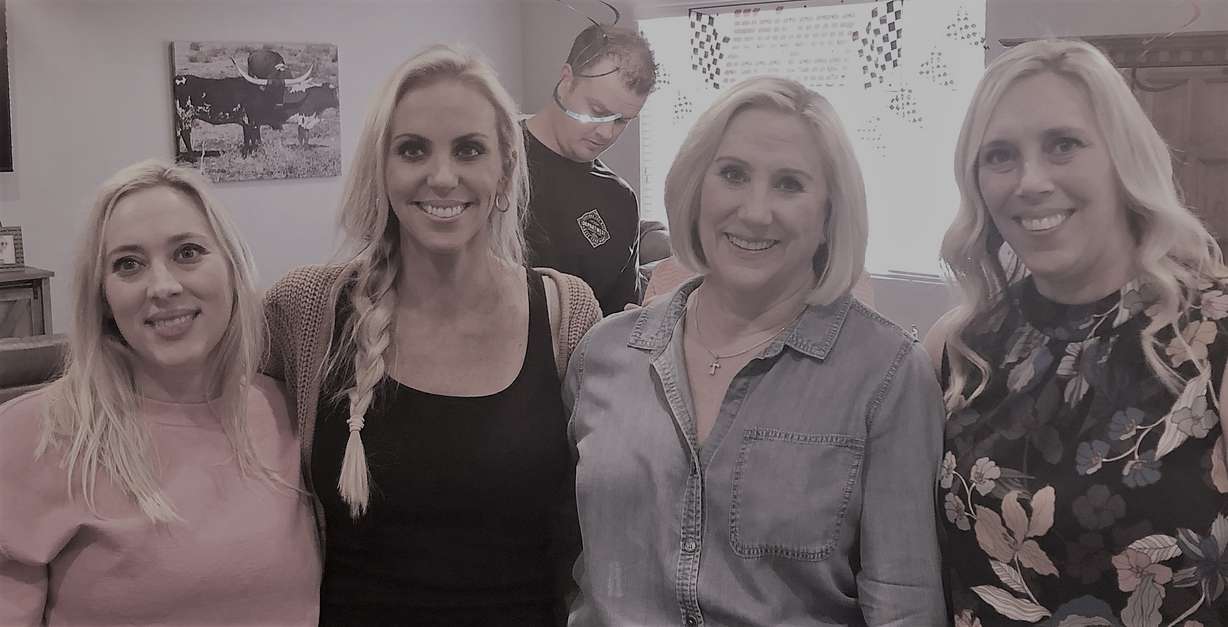 "My mom taught me to be strong. Not only physically strong, but mentally strong, too. Most of my childhood, she was a single mother, and my sisters and I gave her a run for her money. She faced many challenges raising us, yet she was always a rock. In my eyes, she seemed fearless. Not to mention that any job around the house a man could do, my mom could do it better. As a mother, I'm in awe of the woman who raised me so well. I can't imagine how she did it. Thanks mom!"
**—Erika Dean**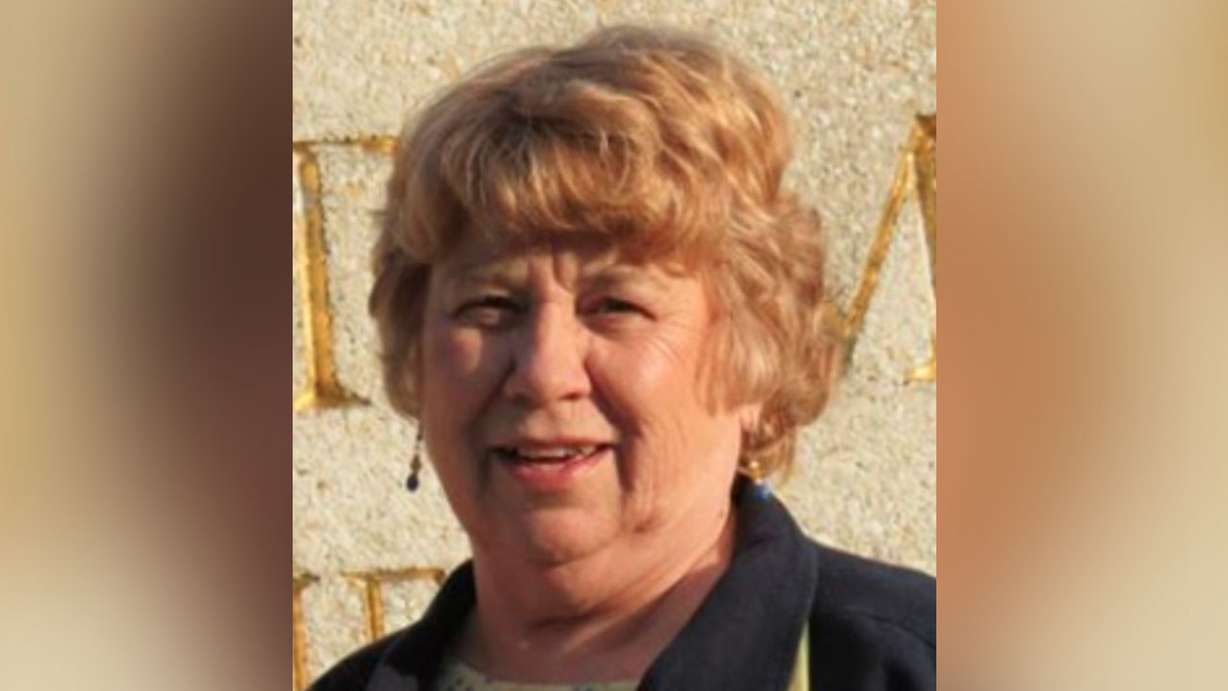 "My mom always says, 'Leave a place better than when you found it.' That means picking up ALL the trash in a campsite, even if it is not ours. She also taught me that place extends beyond physical locations. It means being kinder to others than they are to you. It means learning all you can and sharing that knowledge with others. To honor my mother and the positive example she is to me, I try to find ways to leave the places I encounter better than when I found them."
**—Collett Litchard**
---
My mom always said 'Never do anything for anyone expecting them to remember. Do it for the good it brings into the world and your life for having done so.'
–Cara Hollingshead Jones
---
"Mom taught me how to play. There wasn't much money for toys, but there was imagination. She 'built' me a playhouse, drawing with a stick in the dirt. She called me 'Mrs. Jones' and invited me for tea that was just my sandwich cut into tiny bites. She let me dress up in her clothes and danced with me at an imaginary ball. Mom is a great-grandma now. I am a grandma, and my daughter is the mom of four. We all still know how to play."
**—Linda G. Paulsen**
"To always believe in magic. Yes, I'm in my late 20's and still believe in magic. But here's why: my mom always said 'where there is magic, you'll always find joy.' And she wasn't wrong. When you're in a bad mood, looking on the bright side is the last thing you want to do, but looking for magic — there's something there that changes it all."
**—Lexi Haines**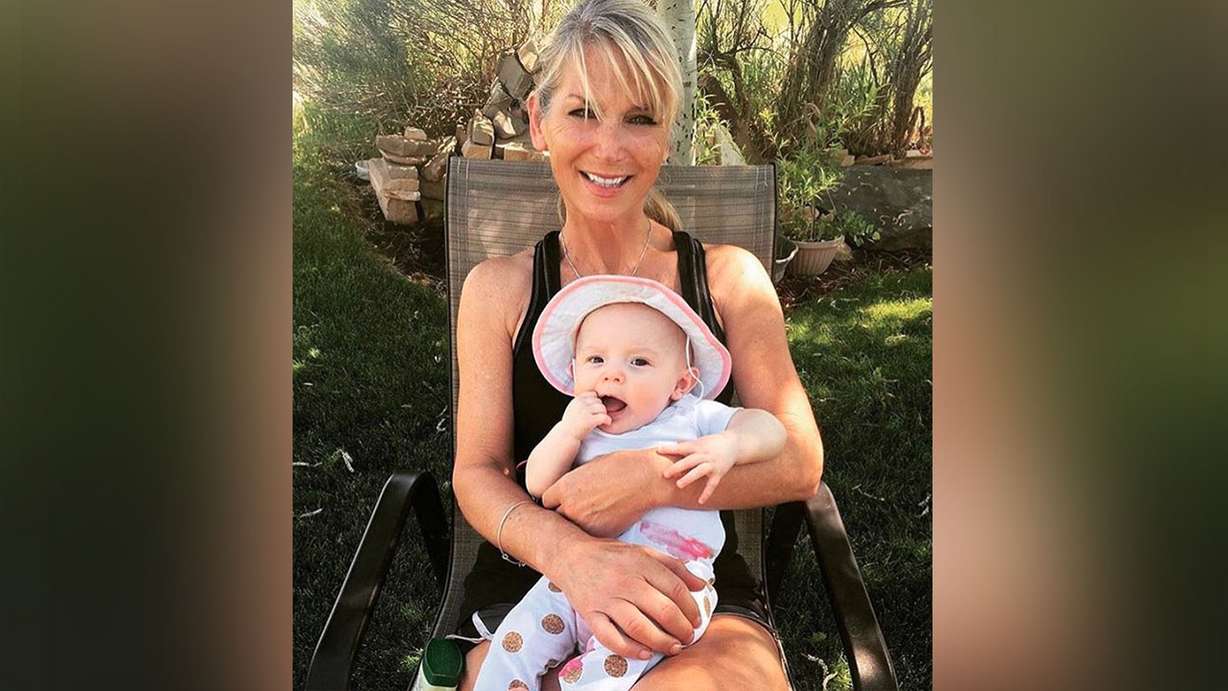 ---
The greatest thing my mom taught me is that I am responsible for my own happiness, and once I really grasped that the second part of my life began.
–Justin Ballantine
---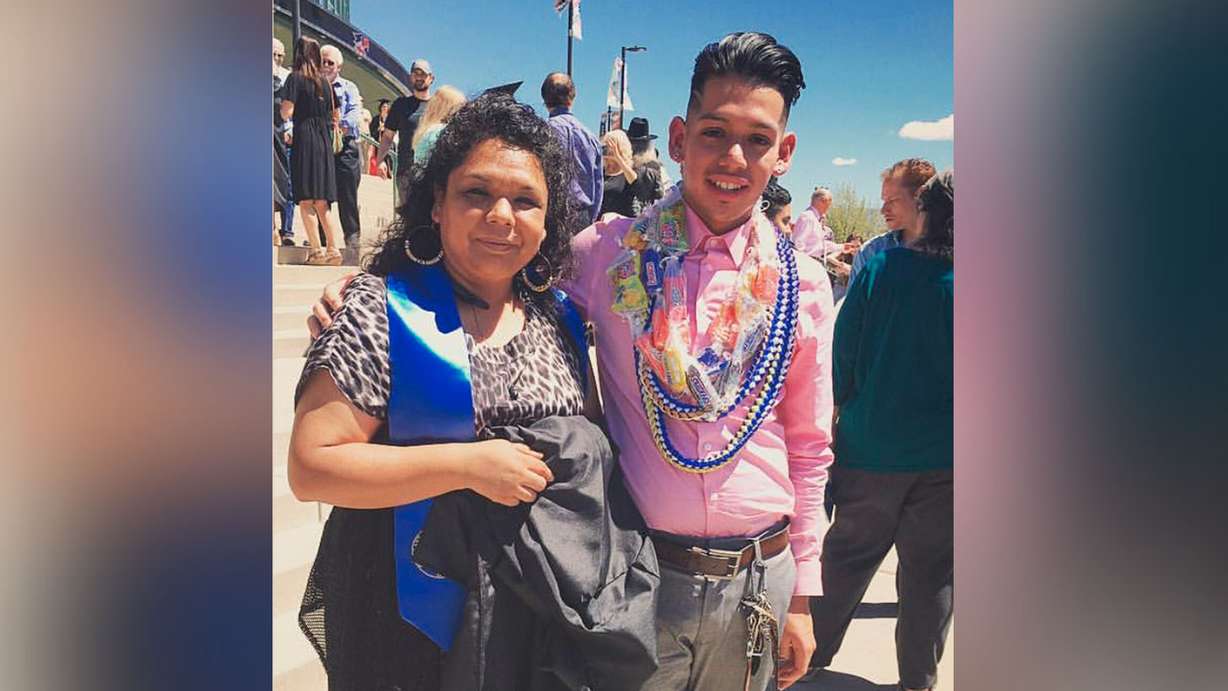 "Resilience is what I saw in my mom for my entire life. I saw her be able to take care of our family regardless of the situation or crisis she was going through. She selflessly sacrificed herself for her kids to progress even if it meant that her goals would be put on the back burner. I have learned many great qualities and abilities because of my mom. I always look at the world around me and I can truly appreciate all the arguments we went through because I now see as an adult it all had purpose."
**—Jairo Martinez**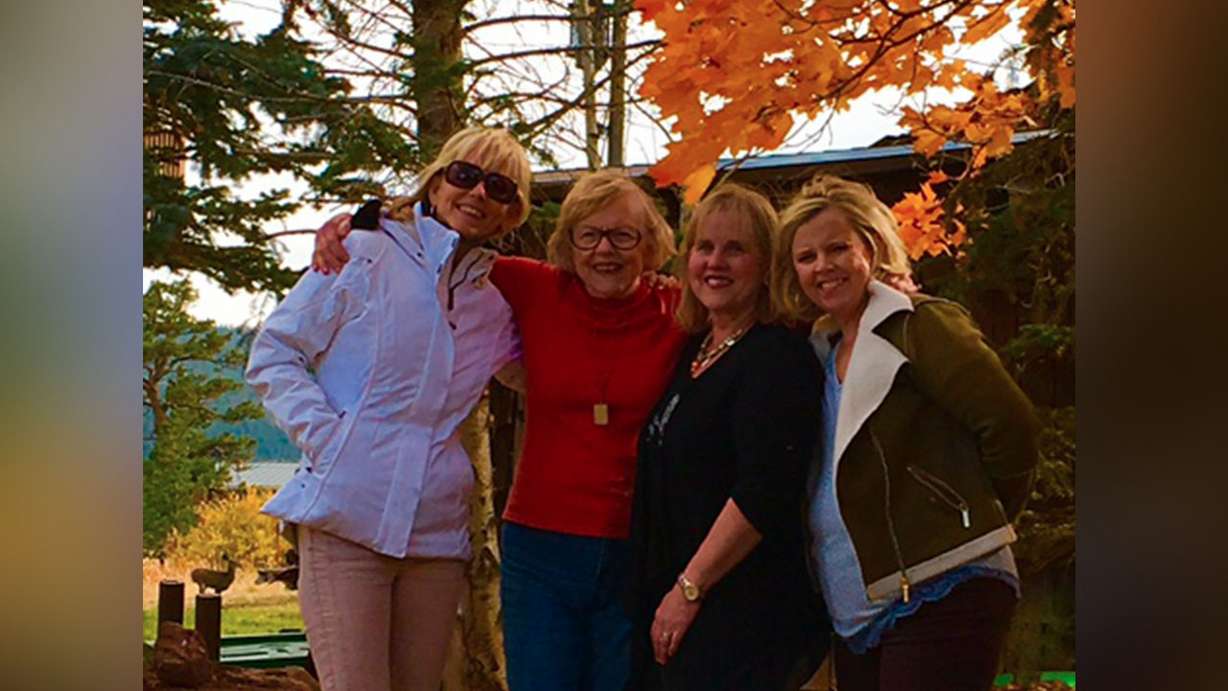 "While I have a great career outside of my home, I am so grateful that mom taught me to cook great meals, sew, clean and keep a beautiful garden. I am so thankful that my family has been the recipient of her courage in handing me a recipe and teaching me to make it. I failed many times, but together she would help me identify what I did wrong and help me learn from my mistakes. The ability to learn from my mistakes has helped me in more ways than just in the kitchen."
**—Teri Black**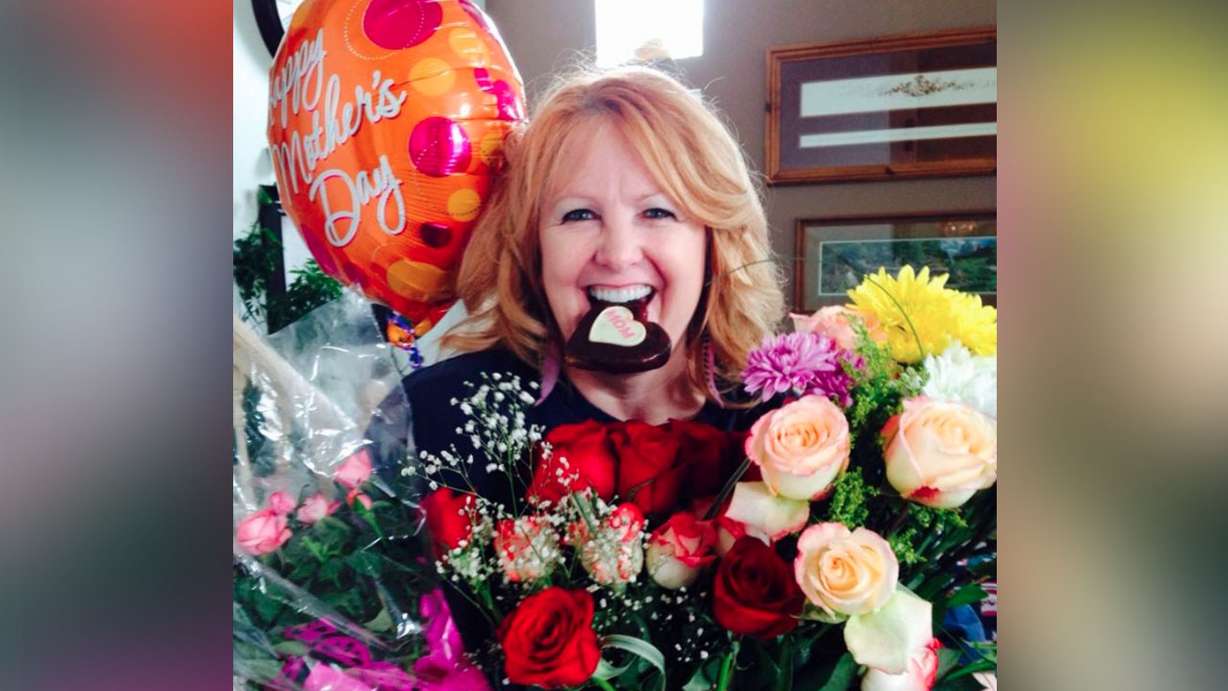 ---
My mom has taught me that in the face of adversity, you can either laugh or cry. I choose to laugh because her optimism has always inspired me.
–Ariel Lee
---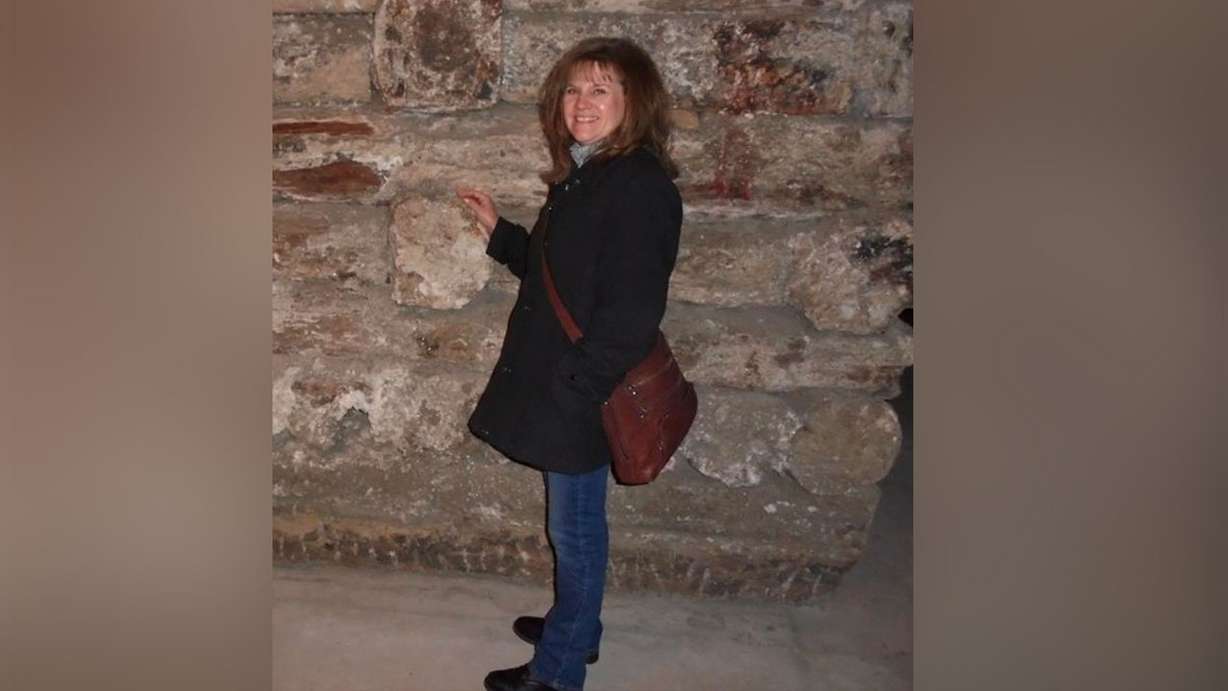 "My mom taught me many things from riding a bicycle to making bread. But one of the things I will never forget is how she taught me to enjoy life's simple pleasures. She is famous for, during any outing, finding a particularly fluffy cloud or an example of wildlife and exclaiming 'That was worth the trip!' I learned to take time to slow down and look around. Now that I am an adult and will soon have a child of my own, I hope they, too, will realize that it is small things that make our 'trip' on Earth worthwhile."
**—Chantz Richens**
"Respect, hard work and service. I shared many things throughout life with those that needed it. We grew up in a home where we had family staying months or years at a time when times were rough. Our bedrooms were never just ours and I'm so glad my mom taught us how lucky we were in real life."
**—Melissa Larsen**
---
'Follow your heart.' My mom never told me what colleges I should be going to or what career to pursue. She always allowed me to live my own life and make my own decisions depending on what felt right.
–Lexie Romero
---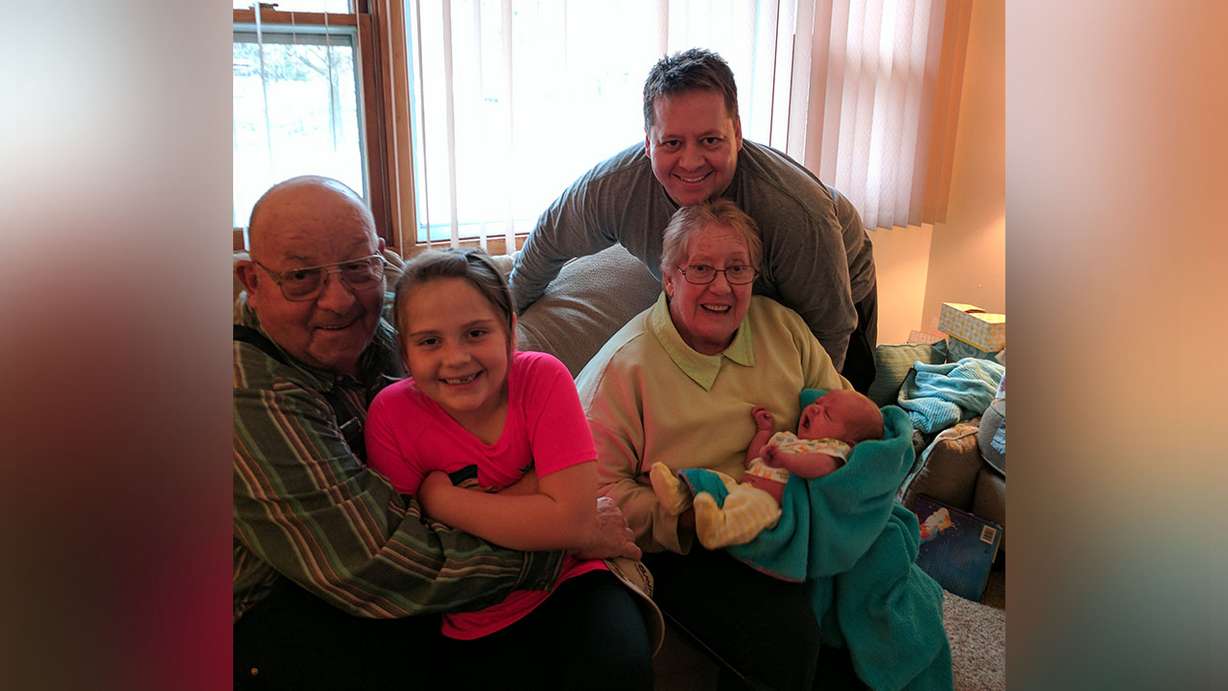 "My mom taught me it's OK to make mistakes. She says all the time, 'Of all the things I've lost, I miss my mind the most!' Being able to laugh at my own mistakes and quirks has had an enormous positive impact on my life. Thanks for the example mom!"
**—Robert Mills**
"My mom always assured me that no matter how bleak it might seem today or at this moment, once the sun rose on tomorrow, it would be better. It might not completely go away or be solved, but it would get better. True then and true now!"
**—Tamara Clark**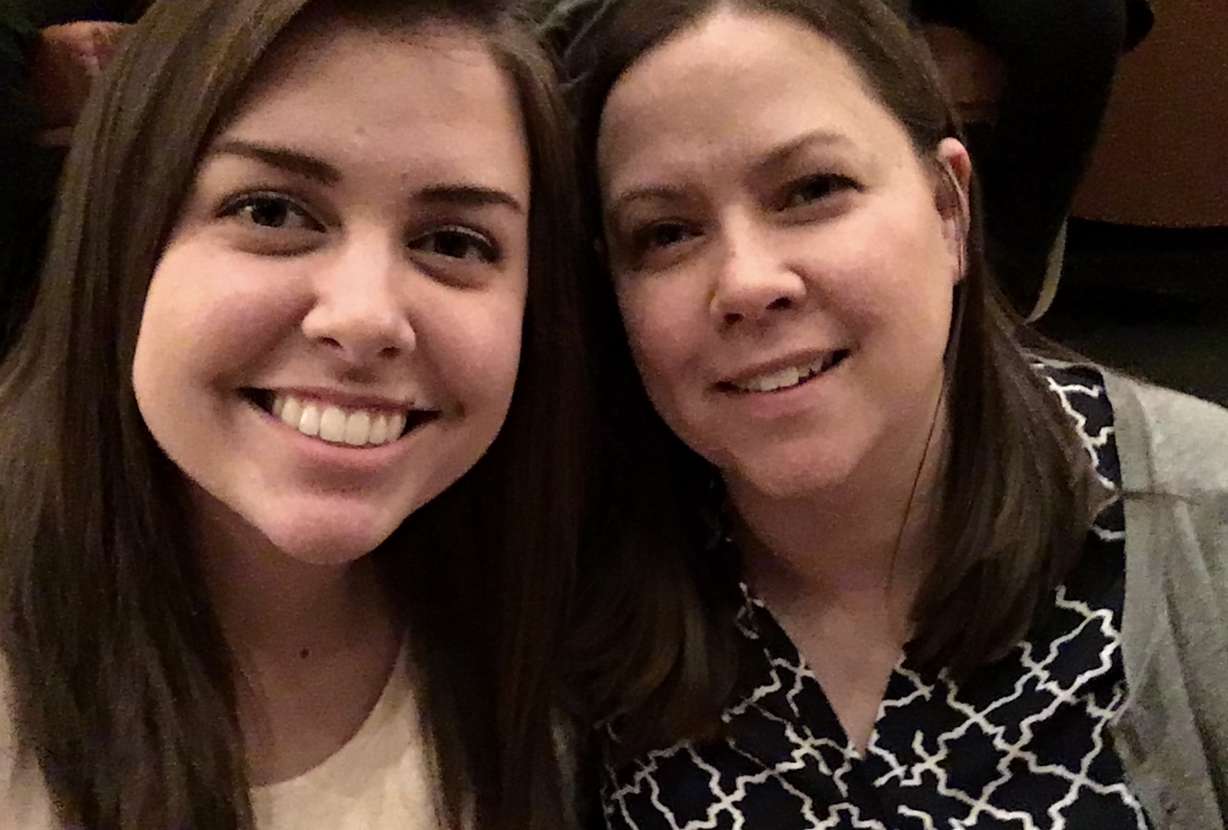 "My mom taught me to be the best I can be and to continually improve while also loving myself. I often compare myself to others and this self-judgement was especially harsh when I went to college and thought everyone was way smarter than me. I broke down a lot and called my mom. Her advice has changed my perspective. She said it doesn't matter if I'm the best in the group, it just matters that I'm the best ME."
**—Morgan Shuppy**
---
Mom taught me to consider meaningful criticism, but don't take crap from anyone. Only she didn't say 'crap.'
–Charles Hards
---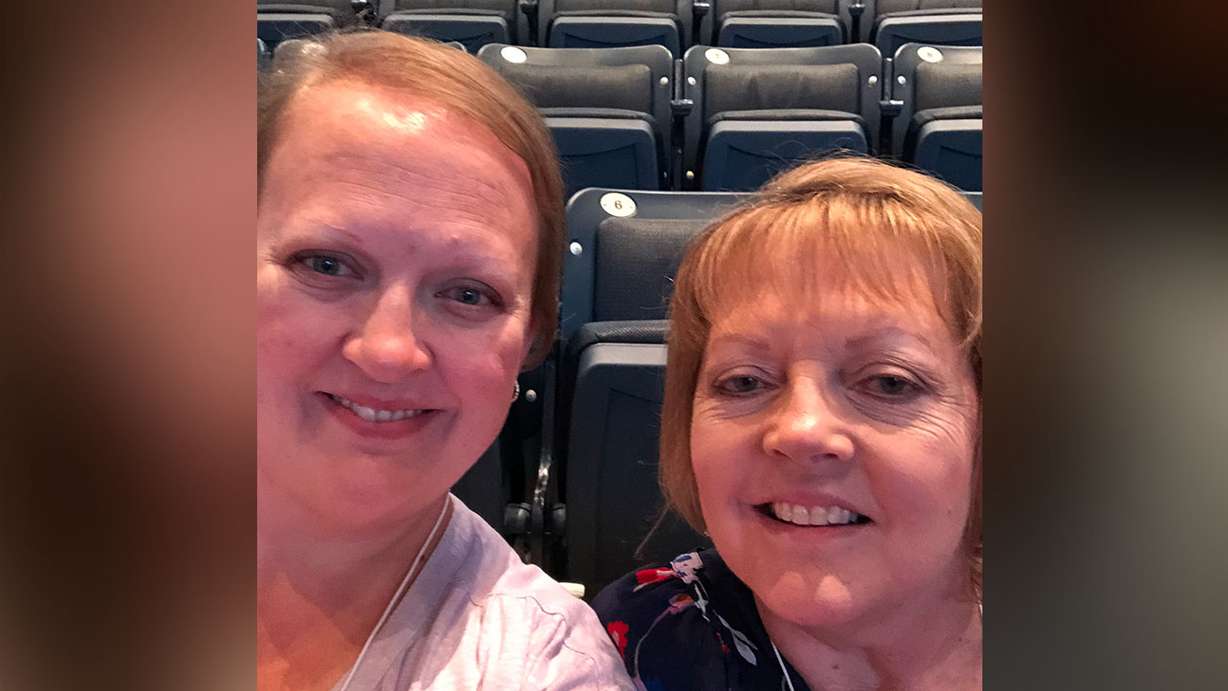 "My mom taught me how to truly forgive. The night my dad was killed in a tractor accident, mom stood in her living room and hugged the neighbor who crashed into him. She amazes me in every way."
**—Melanie Thompson**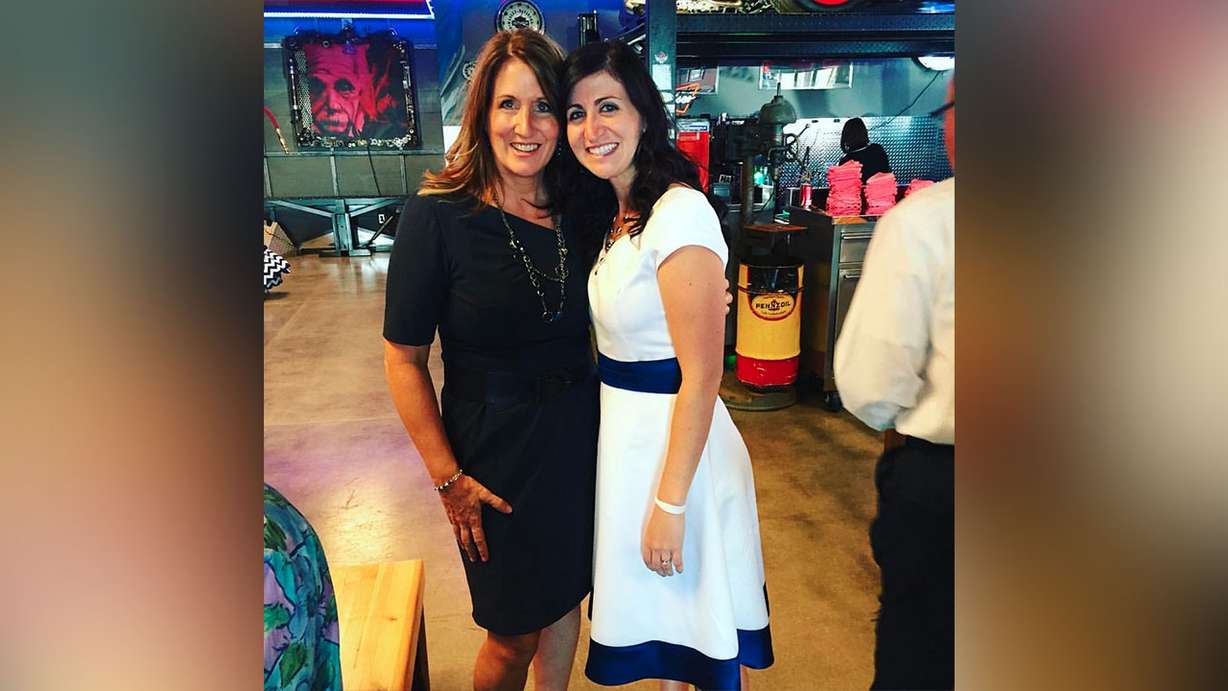 "The greatest thing my mom ever taught me was determination. She has never given up when things get hard and she has always fought for what she valued/loved. She has always taken life's punches (there have been quite a few) and kept going with lots of love, always finding the humor and never letting it make her bitter, but using the struggles to become stronger and better."

**—Amanda Staley**

![](https://beacon.deseretconnect.com/beacon.gif?cid=685992&pid=4)

×
Most recent Uplifting stories