Estimated read time: 2-3 minutes
This archived news story is available only for your personal, non-commercial use. Information in the story may be outdated or superseded by additional information. Reading or replaying the story in its archived form does not constitute a republication of the story.
SALT LAKE CITY — A new study ranks Salt Lake County as one of the top 25 places across the country to have a measles outbreak in 2019.
The Utah Department of Health told KSL they have been tracking the virus.
"(The ranking is) not surprising because we do track our vaccinations among our communities and we knew this was coming," said Dr. Angela Dunn, the state's epidemiologist with the Utah Health Department. "We are seeing cases of mumps…[and] if we have mumps, measles will be right around the corner."
The study, which was released by the health journal "The Lancet Infectious Diseases," a team of researchers ranked 25 counties across the country. Salt Lake County was number 19 on that list.
Read the study here.
The main reason is because Salt Lake has an international airport that is the 23rd busiest airport in North America and the 85th busiest in the world.
"A common way that people get exposed to measles is from international travelers and we've got this great international airport here in Salt Lake County," said Dunn. "That does put us at a higher risk of having a measles outbreak just because of exposure."
She also says there is no reason for panic or concern about traveling.
Dunn says the vaccination rate across the state is actually very high in the 96 and 97 percentile. There are some areas that are not as high, and she said that could be a problem.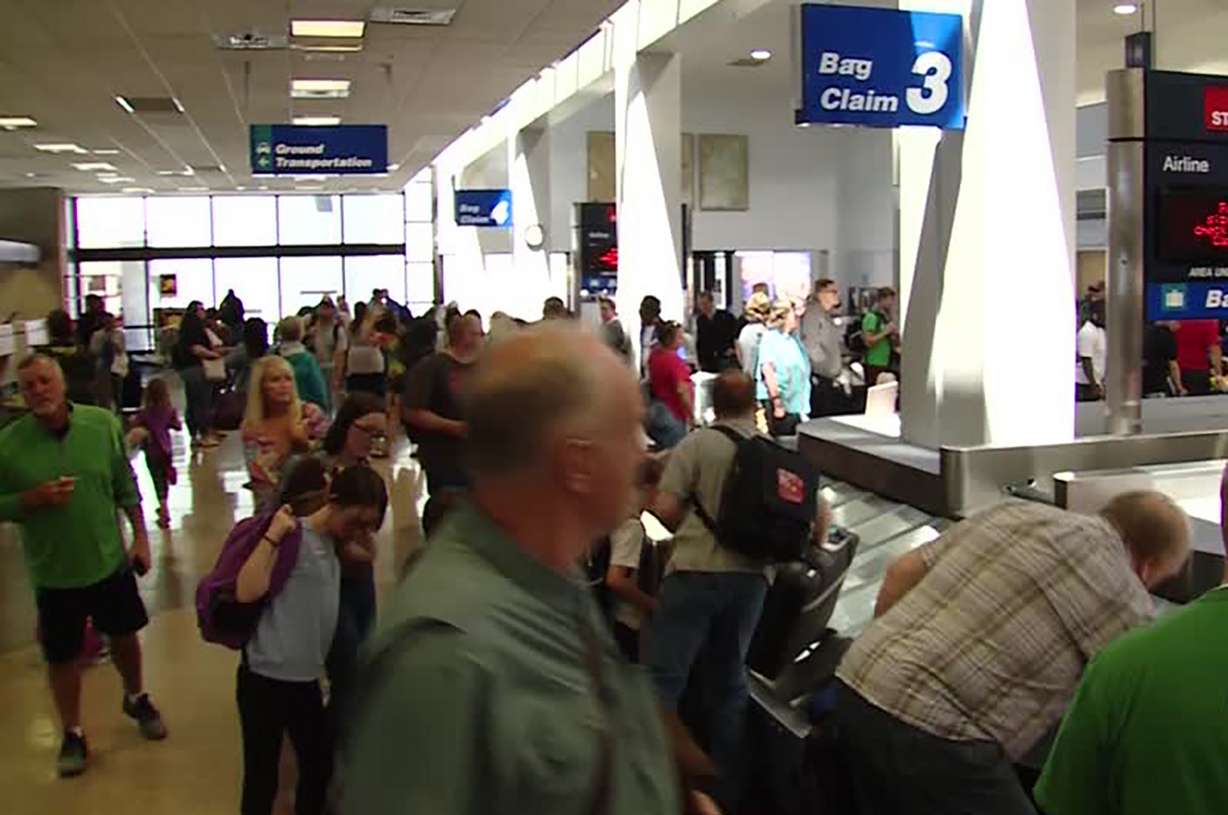 "We do have these small pockets [in communities] that have low immunization rates that puts them at a higher risk for a measles outbreak," she said. "The basics: wash your hands, don't touch your face, and just that hand face hygiene is what is going to keep a lot of people safe and healthy."
The last time Utah had actual measles cases was in 2017 when three broke out. Currently, Utah has 15 cases of mumps.
Nancy Volmer, the spokesperson for the Salt Lake City International Airport, said they do have plans and procedures in place should a passenger be detected with an infectious disease.
"We are always doing exercises to visit various possibilities at the airport and this is just one of those that we have plans in place to address," said Volmer.
The study ranked the top 25 US counties at risk of measles as follows:
Cook, Illinois

Los Angeles, California

Miami-Dade, Florida

Queens, New-York

King, Washington

Maricopa, Arizona

Broward, Florida

Clark, Nevada

Harris, Texas

Honolulu, Hawaii

Wayne, Michigan

Tarrant, Texas

Multnomah, Oregon

Orange, Florida

Essex, New-Jersey

Denver, Colorado

Hillsborough, Florida

San Mateo, California

19. Salt Lake City, Utah

Suffolk, Massachusetts

Clayton, Georgia

Travis, Texas

Hennepin, Minnesota

Loudoun, Virginia

San Diego, California
×
Photos
Related stories
Most recent Utah stories