Estimated read time: 6-7 minutes
This archived news story is available only for your personal, non-commercial use. Information in the story may be outdated or superseded by additional information. Reading or replaying the story in its archived form does not constitute a republication of the story.
Note: This is article two of a two-part series on entrepreneurship programs at Utah universities. Read about what northern Utah's universities have to offer with their entrepreneurship programs here.ST. GEORGE — Utah is moving toward its new "Silicon Slopes" identity, which has involved a sudden surge of unicorn startups and tech businesses. At the same time, Southern Utah is finding its own way to craft an entrepreneurial mindset.
Southern Utah is dominated by small towns and focused on the farming and outdoor recreation industries, primarily. As such, universities in Southern Utah, unlike the tech-centered startups in northern Utah, are seeking to develop student entrepreneurs focused on both big and small businesses.
From Southern Utah University's business-focused programs to Snow College's outdoor recreation and agriculture emphases, learn about some of these Utah universities' best entrepreneurship opportunities:
Dixie State University
Dixie State University tried to focus all their programming and services around the individual entrepreneur, according to Don Willie, executive director of the Technology Innovation and Entrepreneurship Center (TIE Center).
"We work to support all entrepreneurs, with an emphasis on building scalable and sustainable businesses in Washington and Kane Counties," Willie said. "These businesses are the most likely to generate new, high-paying jobs for our community."
Willie added that they would like to create an "entrepreneurial ecosystem" in Southern Utah through inspiring, motivating and supporting entrepreneurs.
Classes: Dixie offers a certificate program in entrepreneurship within the business school, according to Willie. In this program, students attend a weekly seminar series "where entrepreneurs share their experience and provide guidance," he said.
Other courses include: Small Business Management, Tech Entrepreneurship, Entrepreneurial Marketing and Finance.
"We provide three levels of courses, tailoring the content depending on the stage of the entrepreneur," Willie added. "Many of the courses are free to the public, (students and community members), and some require a fee."
Mentoring opportunities: Dixie offers mentoring opportunities both for students and members of the community.
"Through the TIE center, students and community members can present their ideas in a bimonthly mentor meeting," Willie said. "Mentors work with other individuals in the mentor group to help develop ideas with the goal of launching a scalable business. Patent support, research and filing services are provided by Dixie Innovation and Guidance Services led by Wayne Provost."
Internships: "There isn't a formal internship program [at Dixie State]," Willie said. "But mentors in the TIE Center have provided internships for students seeking experience."
Funding from Don and Peggy Watkins also provides two students per semester with the opportunity to participate in a paid internship as Innovation Scholars through the TIE and Business Resource Centers, according to Willie.
Funding opportunities: There are several additional opportunities for funding through Dixie, depending on the product or service, Willie explained. Options include:
The Opportunity Quest business plan pitch competition sponsored by Zions Bank: This competition provides $10k to Dixie for an annual event, Willie explained.
Monthly Shark Tank competitions in the business school: These programs award another $10k annually, according to Willie.
The mentor group: The group provides funding for patent costs and other small start-up expenses, giving a total of over $20k per year, Willie said.
Southern Utah University
Southern Utah University's Larry H. and Gail Miller Entrepreneurship Program offers a variety of academic and nonacademic programs to promote student businesspeople and startups. According to Tyler Stillman, the program's director, they follow three guiding principles to achieve this goal: educate, experience and elevate.
"Students learn how to start, run and exit a business, as one would expect," Stillman explained. "However, there are some aspects of the program that are unique to SUU."
The entrepreneurship program's campuswide availability has led to students from 28 different majors currently taking classes in entrepreneurship, according to Stillman.
The program supports students with both big and small business goals. "Unicorn hunting is a sport best practiced north of SUU," Stillman added.
The program includes three different instructors with significant entrepreneurship backgrounds: Landon Smith (JD, MBA), William Taylor (MBA) and Bruce Haslem (PhD).
"Southern Utah University is committed to experiential education — the idea that some things cannot be learned in a classroom and can only be learned by doing," Stillman explained.

The program focuses on real-world, hands-on learning, experiential entrepreneurship and an attempt at creating financially successful businesses.

Lastly, the program is "committed to cultivating a sense of meaning and purpose in students' lives, not just improving students' financial standing," Stillman said.

SUU does this through a strong mentorship program and studying the lives of other entrepreneurs with strong character.

Classes: The classes are taught entirely by educated and successful entrepreneurs, according to Stillman. He added that students can take a variety of courses, including: the Entrepreneurship Speaker Series, Entrepreneurial Finance, Basic Entrepreneur Skills, Small Business Management and Entrepreneurship.

Mentoring opportunities: "Our Resident Entrepreneur provides initial consultation, while long-term mentoring is handled by SUU's Entrepreneur Leadership Council (ELC)," Stillman explained.

Internships: SUU offers a wide variety of internships to business and entrepreneurship students.

"In fact, so many of our entrepreneurship students took internships this spring that our program is short-handed this summer," Stillman added.

Funding opportunities: "Funding opportunities are handled at business competitions in partnership with the ELC," Stillman said.
Snow College
Snow College, a central Utah feeder for businesses, has a variety of facets to its entrepreneurship program. A representative from the school did not immediately respond to KSL.com's request for information about the school, but the university's website shows offerings include a seminar series, agribusiness specializations and even an Outdoor Leadership Entrepreneurship program.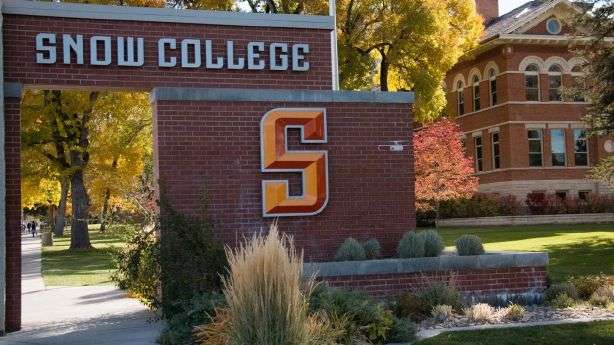 Classes: The business major provided by Snow College allows students to specialize in entrepreneurship through their classes, and extends an option to get an entrepreneurship certificate. Entrepreneurship classes offered include the Entrepreneurship Seminar, Entrepreneurship, Management Principles for Entrepreneurs, Social Media Marketing, Strategic Selling and more.
Mentoring opportunities: One mentoring opportunity Snow College provides is the Entrepreneurship Seminar series, which brings an esteemed entrepreneur each week in the fall to tell their story and teach business fundamentals for success. See some of their past speakers here.
They also seek to provide mentorship opportunities through the faculty as they teach classes. For example, in the Outdoor Leadership and Entrepreneurship program students work closely and in hands-on environments with their instructors.
Internships: Students looking for internships through Snow College can find them on the business "career badger" page.
Funding opportunities: Funding opportunities for Snow College were not immediately available.
All of Southern Utah's entrepreneurship programs seek to promote innovation in a way that promotes the growth and development of surrounding local communities. Read about northern Utah universities' entrepreneurship programs here.
×
Most recent Education stories