Estimated read time: 6-7 minutes
This archived news story is available only for your personal, non-commercial use. Information in the story may be outdated or superseded by additional information. Reading or replaying the story in its archived form does not constitute a republication of the story.
SALT LAKE CITY — Renters or owners: Who's worse off in Utah's housing shortage and affordability crisis?
According to researchers at the University of Utah, the housing situation is more dire for renters, with one in five at risk of becoming homeless.
"In today's market, many households are not only priced out of the ownership market but also the rental market," James Wood, the Ivory-Boyer Senior Fellow at the university's Kem C. Gardner Policy Institute, wrote in his report: The Year in Charts: Utah's Housing Market 2018.
Case in point: A low-income apartment community in Salt Lake City has a three-year waiting list for one-bedroom units. The property manager said most applicants are seeking relief from insurmountable increases in rent at their current apartments.
"They just can't afford it anymore," said Jeniffer Salayandia, property manager at Riverwood Cove Apartments.
Salayandia said demand is so high right now that more than 100 families are waiting in line for availability at her community. The wait for a two-bedroom apartment ranges from six months to a year.
"It's unfortunate that I don't have an open spot for everybody that comes in the door," she said. "Even at our highest rent, they are still amazed of the price."
Rising rents
In Wood's report, he details that the rent for a typical two-bedroom apartment in Salt Lake County increased by $100 in the last year to $1,294. To afford such a rent, an income of $51,000 would be required.
"While two bedroom rents increased by eight percent," he wrote, "renter's income statewide increased a by only 1 percent."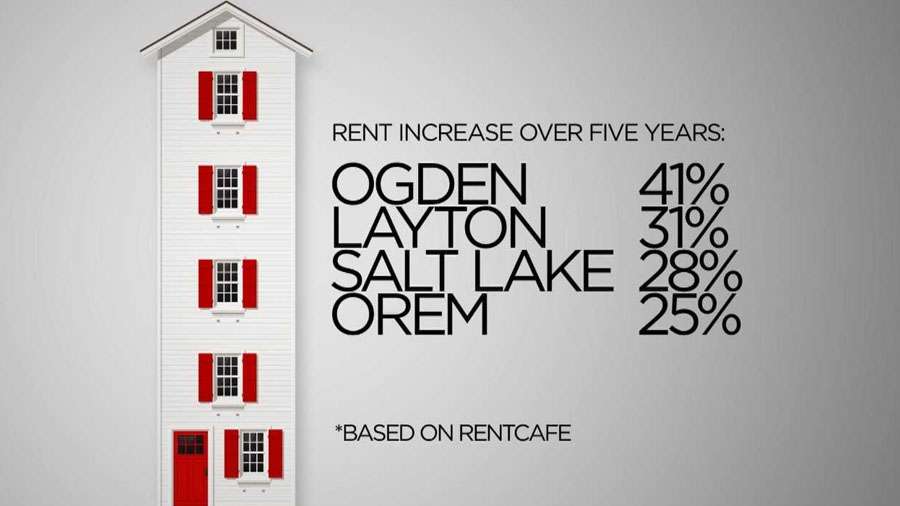 In the last five years, average rents have jumped 40.8 percent in Ogden, 30.9 percent in Layton, 28.3 percent in Salt Lake City and 24.5 percent in Orem, according to the March 2019 Utah Rent Report from RENTcafe.
"Incomes haven't kept up with rental rates," Wood said in an interview with KSL. "Moderate-income, low-income households have a much more difficult time qualifying to rent, let alone owning."
Another problem, Wood said, is a shortage of rental units that has created unhealthy, low-vacancy rates. For five years now, vacancy rates along the Wasatch Front have been below 5 percent, leaving renters with few options and nowhere to go if they can't afford rent hikes.
"They are really at the mercy of the landlord and the market," Wood said about renters.
Since 2010, the ongoing building boom has added 30,000 new apartment units in Utah. Wood said that's helping a little with the shortage, but not with affordability.
"The rental market will ease a bit, but I think long term it's going to be tight market," he said. "For affordable rental units there's going to more demand than supply."
Failed funding
Utah is not connecting the dots when it comes to affordable housing, said June Hiatt, the director of policy and advocacy at the Utah Housing Coalition.
"This issue, and the lack of attention and funding it's received from the state, has gotten so much worse," Hiatt said. "We can expand highways, we can bring in jobs, but we have to think about where people are going to live."
She had high hopes heading into this year's Utah legislative session because the newly created Commission on Housing Affordability had pushed forward what was supposed to be a high-priority bill.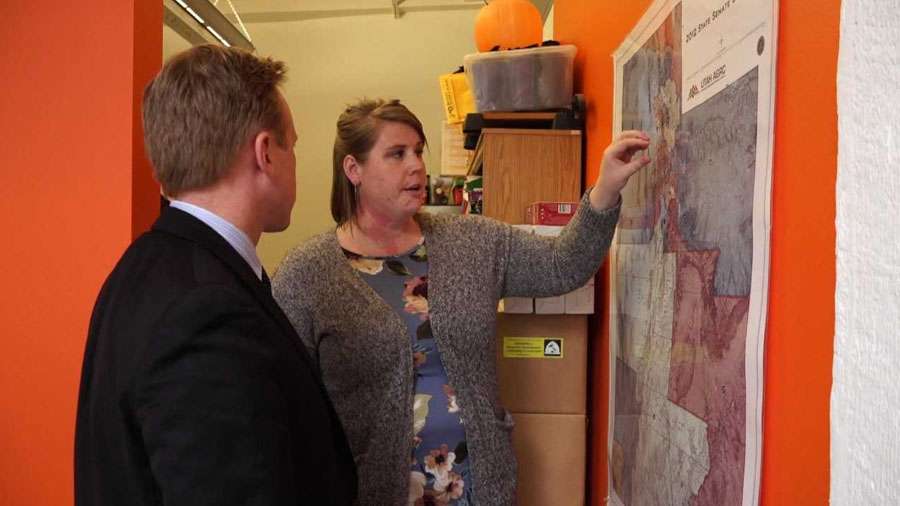 "(There were) big players at the Utah State Legislature that were rallying behind housing for the first time in a very long time, and we still couldn't move the needle," Hiatt said.
SB34 sought $24 million in funding to provide low-interest construction loans for affordable housing. As the session drew to a close, the bill passed without any funding but still enacted policies to encourage cities to plan for affordable housing.
"It was deflating and it was confusing," Hiatt said about the $24 million being wiped from the bill.
At a meeting at the Utah State Capitol earlier this month, the housing commission said it will try again, probably next year, but first needs to figure out how to help lawmakers understand the severity of the problem.
"What does the message need to be?" Hiatt said. "What do we need to do to convince the state to give the money to address this issue now before it continues to get worse?"
Success story
Back at the low-income apartment community, the property manager shares a success story with KSL.
"We didn't know what to do," said Eric Jensen, who recently moved into an apartment with his fiancee and their young daughter.
Jensen and his fiancee, Kayla Long, are recovering from drug addictions and needed a place to live in order to regain custody of 1-year-old Paizlee.
"Our biggest barrier was finding an apartment, because that was the one thing holding us back from getting her for multiple months," Long said.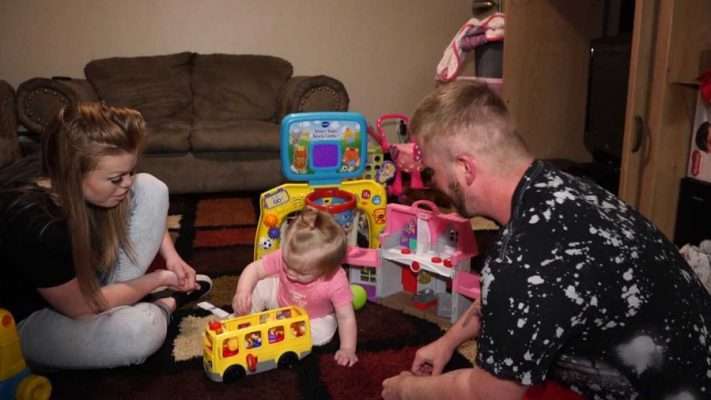 The couple spent eight months without their daughter and had almost given up hope that they would find affordable housing that they would be allowed to rent.
"It was going to be a complete no-go if we didn't have a place to bring her," Jensen said. "We would not have gotten her back."
Now, the reduced-priced apartment is providing a lifeline to the family.
"When I gave them the call that their paperwork had been approved they were just jumping up and down," Salayandia said. "It's more than just giving an apartment. It's helping someone reunite."
"I'm ecstatic," Jensen said. "I'm so happy. Just the entire situation, my life is coming back together. Everything is going the way that we need it to go."
Construction progress
Salt Lake City's five-year housing plan indicated that the city is short 7,500 apartments for those making at or below $20,000 a year. Making up that deficit was identified as one of the city's greatest housing needs.
"Some of these households may be students who have potential for increased future earnings but many of these households are low income families, persons with disabilities, and lower wage workers," the report said.
When KSL reported on the housing affordability crisis at the beginning of 2018, Salt Lake City's housing director said the city needed more housing buildings, duplexes and mother-in-law apartments to keep the city affordable.
Fast forward a year and the city says it's on track to have 2,400 new affordable housing units completed by the end of 2019. Salt Lake City hasn't had that many affordable units in the pipeline in a decade, according to housing project and policy manager Tony Milner.
Of those new units, 445 will be permanent supportive housing, or "deeply affordable," for the city's most vulnerable residents, according to Milner.
×
Photos
Related links
Related stories
Most recent Utah stories