Estimated read time: 2-3 minutes
This archived news story is available only for your personal, non-commercial use. Information in the story may be outdated or superseded by additional information. Reading or replaying the story in its archived form does not constitute a republication of the story.
WEST HAVEN — A slimy, grimy ball of goop is garnering a bit of attention on West Haven City's Facebook page. It came out of a sewer pump Monday, pulled out in part by the city.
"I'll bet we probably spend at least two or three days each month taking care of those types of things," John Wallace, superintendent over sewer and water in West Haven, said. "They tend to plug up our pumps and wrap around the wiring."
The basketball-sized mass is what's known as a "fatberg." The name was coined after one weighing over a hundred tons plugged up the sewer system in London.
Wallace said the globs have fairly recently become a more common occurrence, thanks mostly to what are considered "flushable wipes." Wallace said that while they may flush down the toilet, they cause big problems further down the drain.
"They don't dissolve, or break down quick enough," Wallace explained. "They're kind of tough."
Sewer districts deal with the so-called fatbergs often. The masses are formed as the wipes collect grease from the drain and stick together.
While it may seem easier to flush the wipes away, Ken Burgener, laboratory director at the North Davis Sewer District, said the wipes ultimately end up costing taxpayers more money.
"The thing of it is, is it's going to cost more to treat the waste if it comes to us," Burgener said. "And then if it comes down to us, we have to wash the material, and then it goes back to the landfill after we wash it."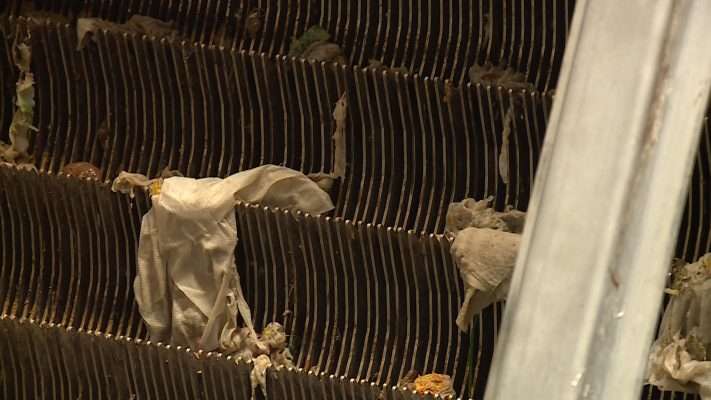 Burgener said even the so-called biodegradable wipes cause problems, too.
"It does not mean that they're going to break down in the eight hours that we have them," Burgener said. "That's why we have to treat them."
In addition to flushable wipes, West Haven City also discourages flushing hair and feminine products.
×
Photos
Related Stories